Washington Master's Degree in Psychology Curriculum
Find Programs for Master's of Psychology Degrees in Washington
While exploring psychology careers, you may find that you need a Washington Master's degree in psychology for many of the most exciting career paths in this field. This is due to the amount of professional responsibility you may take on as a psychological practitioner. Psychology professionals often directly influence the mental wellbeing of their patients, and this level of responsibility requires a substantial amount of training and education.
If you're considering attending psychology Master's programs in Washington, you should have a Bachelor's degree or be on your way to finishing an undergraduate degree. A degree in psychology may give you an advantage as you start your education, but you may be able to earn a Washington Master's in psychology with a degree from another field.
As you explore different psychology Master's programs in Washington, you can learn more about their admissions requirements and choose schools where you may excel.
Master of Arts in Psychology
The general Master's in psychology is a popular choice for many students, particularly those who want to earn a PhD or PsyD down the road. This degree spreads your experience out over a variety of work settings and clinical needs, permitting you to become well-versed in different treatment methods and career paths.
On average, you may find that a psychology Master's degree requires 30 to 35 credits. Those that focus on clinical psychology tend to have slightly stricter credit requirements, often going up to 40 or 45 credits. You may be able to graduate in as little as two years as a full-time student, at which point you may be able to apply for entry-level psychology jobs or look for an opening in a doctoral program.
Keep in mind that this degree may not permit you to apply for clinical positions if it does not confer enough clinical experience. Many clinical roles require licensure, which have strict requirements regarding how many patient contact hours you should have by graduation.
<!- mfunc feat_school ->
Featured Programs:
Sponsored School(s)
<!- /mfunc feat_school ->
Classes Required for a Master of Arts in Psychology
Professional Ethics and Law: The ethical guidelines and legal boundaries that are upheld in the psychology field to ensure the privacy and safety of patients, practitioners, and families
Social and Cultural Diversity: The role of cultural differences and norms in counseling and clinical treatment settings; techniques for remaining culturally sensitive and aware during treatment
Research Methods and Statistics: An overview of the various research methods used to analyze studies for relevance, determine whether or not results are significant, and decide whether or not findings are applicable to your practice
Couple and Family Therapy: An exploration of the ways that couples and family therapy differ from individual counseling, including treatment techniques, assessment methods, and goals
Master of Education in School Psychology
The role of education in a child's life is substantial, which is why it's so important for children to have the support they need to thrive in a classroom setting. With an advanced school psychology degree, you may be able to work as a counselor, develop plans for students with disabilities, and look for psychological issues that may cause classroom disruptions.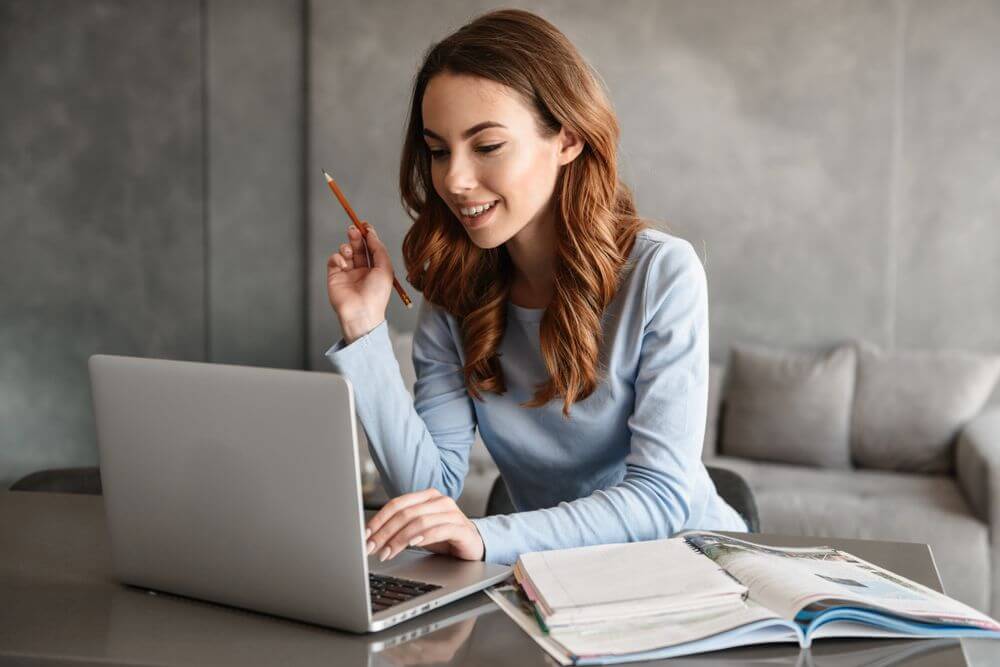 These programs are often designed to lead to licensure, so you may need 60 credits to graduate. These Master's in psychology programs in Washington tend to be considerably longer than other graduate psychology programs, often lasting three or four years.
Classes Required for a Master of Education in School Psychology
Educational Rights of Individuals with Disabilities: An analysis of a disabled student's right to education, covering topics like IEPs, interventions, and accommodations
Curriculum for Students with Special Needs: How classroom teachers, special education teachers, and school psychologists may develop curricula that are uniquely designed to a student's needs
Applied Behavior Analysis: Evidence-based techniques for exploring a student's behavior and understanding its root causes
Behavioral Interventions: Methods and techniques for intervening in problem behaviors, redirecting them to positive behaviors, and positively reinforcing appropriate classroom behavior
Master of Arts in Counseling Psychology
Counselors make up a huge amount of working psychology professionals, since they are trained to work with people of all needs, ages, and medical backgrounds. They may assist children going through family changes, couples fighting excessively, individuals with mental illness, or individuals going through personal upheaval.
Since you need to be qualified to work with so many people, plan on earning 60 credits at accredited psychology Master's programs in Washington. Clinical work is one of the most time-consuming parts of this degree, often adding up to over 1,000 hours.
Classes Required for a Master of Arts in Counseling Psychology
Psychopathology and Psychopharmacology: A comprehensive look at the diagnosis of mental illness and the use of pharmaceutical medications to treat or minimize the symptoms of mental illnesses
Systemic Theory: Crisis, Disaster, and Trauma Counseling: An exploration of the role of counseling in the aftermath of trauma and crisis, whether on an individual or community-wide scale
Loss and Grief Counseling: Appropriate methods for counseling patients who have undergone loss and are experiencing grief
Counseling Older Adults: The research behind the counseling needs of older adults and ways to work this research into your counseling practice
Whether you want to earn your Master's degree in psychology online or in a traditional classroom format, you may be ready to start learning about different degree options in Washington.
Check out our list of psychology Master's programs in Washington and contact those that catch your eye.
Master's in Psychology Jobs in Washington
Mental health counselor
Marriage and family therapist
Average income of $55,870 per year (BLS, 2017)
Expected job growth of 15% between 2014 and 2024 (O*Net, 2017)
Potential workplace: Integrity Counseling
Social and community services manager
Average Master's degree in psychology salary in Washington: $64,020 per year (BLS, 2017)
Expected job growth of 16% between 2014 and 2024 (O*Net, 2017)
Potential workplace: Brookdale Allenmore
At some of the best psychology Master's programs in Washington, you should get the chance to develop your skills through practical experience. In fact, practical experience may be one of the deciding factors in your career options and your overall career trajectory. On top of the experience you get, clinical rotations give you chances to build connections with employers and supervisors. You may later use these connections to learn about job openings and find positions that suit you.
Many graduate-level psychology jobs are in counseling and therapy. As a counselor or therapist, you may be able to work under a psychologist or even open your own clinic. You might choose to specialize in a specific age group or type of diagnosis, or you may accept patients with all different needs and backgrounds. However, as you develop your reputation and skills, you may need to narrow your focus to use your time wisely.
The education you get at Washington Master's programs in psychology may also prepare you to work for government agencies or nonprofit organizations. These positions offer another way to make a difference in the lives of those who are often underserved by other groups. You may work with elderly clients, abuse victims, struggling families, or those trying to navigate the social services system.
Make your move now and learn more about accredited Master's psychology programs in Washington.
Explore programs near you and request more information to get started.