Master's in Psychology Programs in Oregon
Find Programs for Master's of Psychology Degrees in Oregon
If you have a Bachelor's degree and you are looking for a degree that utilizes your critical thinking skills, gives you the chance to strengthen your community, and paves the way to many different careers, Oregon graduate programs in psychology can give you the skills you need to succeed.
As you start to explore the field of psychology, you may be drawn in by how versatile this degree is. Depending on where you focus your studies, you may work with businesses to improve employee communication, families going through periods of transition, individuals with mental health or substance abuse issues, or those who are disadvantaged in society. You may see the number of psychology jobs increase in coming years, as CareOregon recently awarded mental health services with an additional $7 million in funding (Biz Journal, 2015).
Oregon residents deserve access to professionals who are invested in their well-being. Find out what you can do for people in Oregon when you reach out to Master's in psychology programs in Oregon.
<!- mfunc feat_school ->
Featured Programs:
Sponsored School(s)
<!- /mfunc feat_school ->
What Can You Expect from Psychology Master's Programs in Oregon?
When you get into psychology study at this advanced level, you can plan on learning from some of the greatest minds that this field has created. However, it's important to not rush into your degree choice.
There are dozens of specialized fields of study within psychology, and the degree you choose may be one of the biggest factors in your future career and job options. Some of the specialty fields that explore specific facets of psychology include developmental psychology, cognitive psychology, counseling psychology, neuropsychology, and forensic psychology.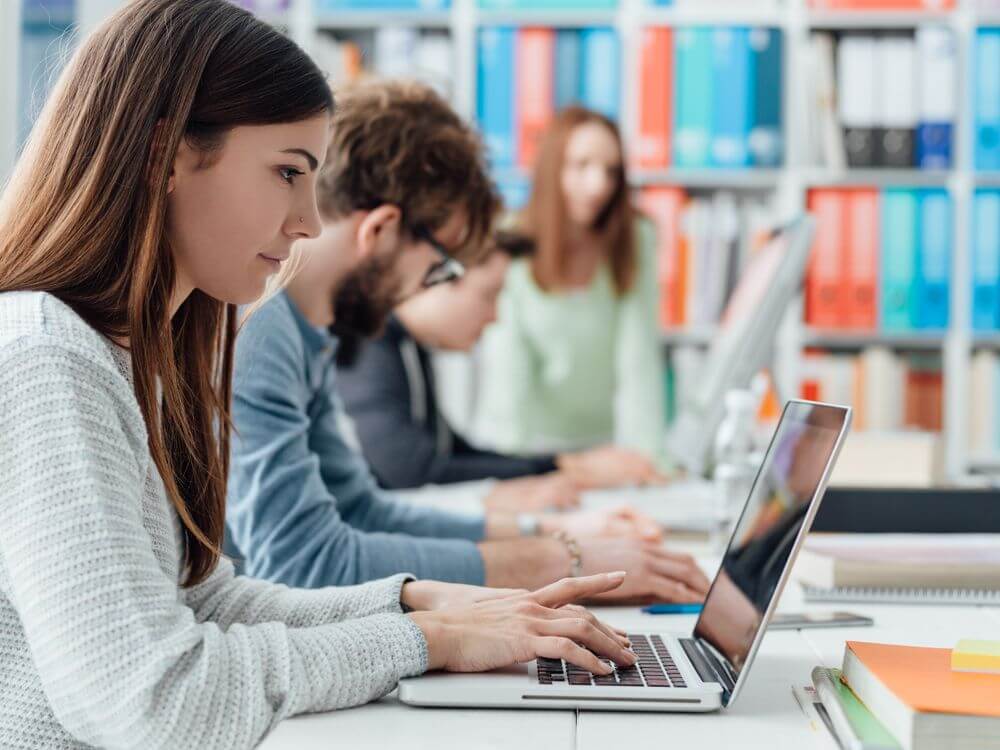 Forensic psychology is an example of a specialty that has grown in scope over the years. As the understanding of psychological research has grown, it has demonstrated the ability of psychology to assist in the solving and prevention of crimes. In a forensic psychology program, you may enroll in classes like Psychological Basis of Criminal Behavior, Forensic Evaluation and Assessment, and Ethical Issues in Forensic Psychology.
Relevant practical experience is necessary regardless of which specialty you choose. If you work as a graduate assistant or research assistant while earning your degree, you may work under a psychology professor to conduct research, develop your teaching skills, and broaden your working knowledge of psychology. In your courses, you may complete clinical rotations, conduct research, complete an internship, or write a thesis.
Getting involved with the professional community of your chosen career path may help you find financial aid opportunities. For example, the Oregon School Counselor Association awards promising graduate students with scholarships each year.
Working With Your Master's Degree in Psychology in Oregon
There are several routes you may go to realize your potential as a psychology professional after graduation. Many subfields of social work now require a graduate degree, due to the complexity of different issues that arise and the challenging needs of certain populations. In the field of health care social work, you may see a 17% increase in job openings through 2022 (O*Net, 2015). The statewide average income for this field is $60,900 per year (O*Net, 2015).
With a degree in counseling psychology, you may take on counseling positions in a range of settings. The average salary for a counseling psychologist in Oregon is $69,200 per year, and O*Net predicts a 20% increase in demand through 2022 (O*Net, 2015).
Advancing your knowledge in a field you are passionate about can be extremely professionally and personally rewarding. Find out what the next step is by reaching out to psychology Master's degree programs in Oregon.
At Corban University, students can earn a master's in counseling degree that is approved by the Oregon Board of Licensed Professional Counselors and Therapists. The accelerated program can be completed in two years and was designed with a Biblical base. George Fox University, the number two school in Oregon, according to U.S. News and World Report, offers a master's of psychology in clinical mental health counseling, marriage counseling, and school counseling. The school also has a doctorate program for those who wish to continue their education. Northwest Christian University offers a master's in psychology degree in school counseling that is designed to help students succeed as counselors in both public and private schools.