Master's in Psychology in Nebraska
Find Programs for Online Psychology Degrees in Nebraska
An old wives' tale says that humans only use 10% of their brains. While research has shown that this isn't true, it's still obvious that most people aren't doing everything that they could to use their minds as efficiently as possible. The study of psychology hopes to change that. With a thorough grasp of psychology, you can help people communicate better with loved ones, navigate difficult mental health issues, work through situations and transitions, and make positive changes in their lives.
<!- mfunc feat_school ->
Featured Programs:
Sponsored School(s)
<!- /mfunc feat_school ->
If you want to start your psychology career in Nebraska, you have a great opportunity to improve people's lives. The Nebraska Behavioral Health Workforce reports that rural access to mental health services in Nebraska has actually gotten worse in recent years, with approximately 84% of mental health professionals living in metropolitan areas (Washington Times, 2015).
Earning a Master's degree in psychology and committing to a career in Nebraska can benefit you as well as the people of Nebraska. Find out more about your options by contacting traditional and online Master's in psychology programs.
What Can You Expect from Psychology Master's Programs in Nebraska?
The vast majority of psychology careers have stringent licensure requirements, which means that you have to meet their training and education requirements before you can start working independently. With a Bachelor's degree from an accredited university, you can begin applying for Master's degree programs in Nebraska.
In addition to a Master's degree in general psychology, you may also look into graduate programs in fields like forensic psychology, developmental psychology, industrial/organizational psychology, and child psychology. At most schools, you'll need to complete about 30 credits over the course of four semesters.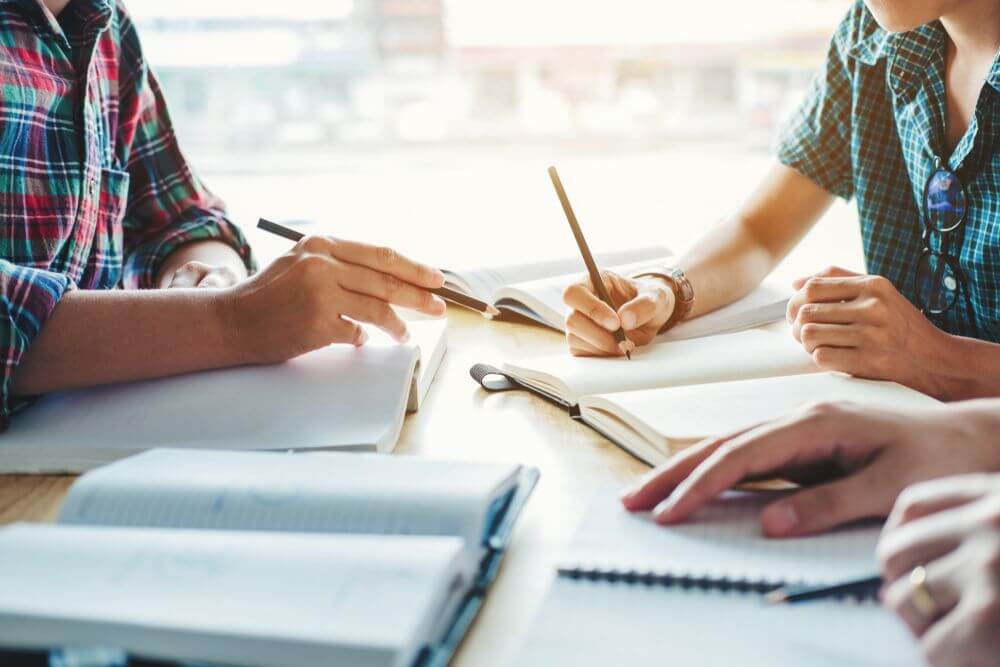 Once you have selected a school, you can plan out your education by looking at the required curriculum. Each school has its own course names, but many of the topics are the same between schools. If you go into a field like positive psychology, you may take courses like Applied Positive Interventions, Research Methods and Evaluation, Positive Psychology and Organizations, and Positive Psychology and Individuals. You'll find that most schools require some type of project at the end of your degree, whether it's a capstone project, research study, or clinical experience.
There are varying scholarship options for each field. If you want to work with children in a school setting, you may qualify for a grant from the Nebraska School Counselors Association.
Some of the universities in Nebraska offering graduate programs in psychology are:
Grace University: A private Christian school in Omaha, Grace University offers a Master of Arts in Clinical Mental Health Counseling. The Christian perspective is a strong influence on the curriculum.
University of Nebraska-Omaha: A public institution with several campuses throughout the state, the University of Nebraska-Omaha offers a Master of Arts in Counseling, Master of Arts in Psychology, and a Master of Science in Counseling. The Master of Arts in Counseling offer concentrations in community counseling, gerontology, school counseling K to 12, student affairs in higher education for college counseling, or student affairs in higher education for professional practices.
Wayne State College: This is a public school in the city of Wayne. Students can choose to study toward a Master of Science in Education and may select one of the following concentrations: Clinical Mental Health Counseling, Higher Education Counseling, and School Counseling for K-12 grade students.
Working With Your Master's Degree in Psychology in Nebraska
As a general rule, the job outlook in Nebraska is solid for psychology graduates. By the year 2022, job openings for recreational therapists may increase by 7% (O*Net, 2015). During this period, you may see a 10% boost in clinical psychology jobs (O*Net, 2015).
Salaries in Nebraska, generally speaking, are slightly lower than national averages. However, they are in line with salaries reported in other Midwestern states. On average, clinical psychologists in Nebraska earn $62,000 per year (O*Net, 2015). Those who work as recreational therapists claim an average salary of $34,300 per year (O*Net, 2015).
Depending on which degree you earn, you may be able to use it in a variety of settings. However, the type of degree you have is not the only factor in your job search. To give yourself the best start, you should spend your school years networking, volunteering, gaining experience, and building a strong reputation with your instructors.
Nebraska residents deserve the same access to mental health services that more populated states enjoy. Become part of the solution by contacting psychology Master's degree programs in Nebraska.