Careers in Psychology information and comparisons
OnlinePsychologyDegrees.com realizes that it might be a little intimidating trying to figure out what psychology career field to chose. It's a big decision and we are here to help guide you through your decision making process and provide you with information on careers with psychology degrees. We have compiled a large quantity of resources about psychology professions and degree programs for you to explore.
What Kinds of Psychology Careers Are There?
For the last several years, psychology has ranked among the top five most popular undergraduate college majors, according to the Department of Education's annual Digest of Education. It's not a surprising statistic given that the field offers many psychology career paths and attracts a wide variety of people from those looking to use the major as a gateway into communications or business to those gearing up for graduate degrees and careers in either clinical practice or research.
According to the U.S. Bureau of Labor Statistics (BLS, 2017), careers in traditional psychology tracks like clinical and school psychology are expected to grow at a faster than average rate of 19% through 2024. Psychology, the study of human emotion, behavior, and thought processes, is applicable to so many different job positions, it's best to examine career prospects and earning potential by required degrees.
Below are some schools offering online psychology certificates.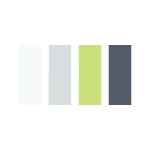 The best way to start your search is to click on the degree level you wish to explore.
What Can You Do with an Associates Degree in Psychology?
To practice as an independent psychologist or counselor, a graduate degree (at least a master's) is necessary, but an associate degree or certificate can help you start out and can often be earned online. Jobs with Associates in Psychology can include case work, mentoring, crisis intervention and work as a counselor's aide or assistant, all under the supervision of a trained psychologist or social worker.
What Can You do with a Bachelors Degree in Psychology?
While a bachelor's degree is not enough to have you practicing solo as a psychologist, it does have some advantages. Certainly, it makes it far easier to secure a position as an entry-level case worker, counselor's aide or mentor, but it also opens up a host of professions more loosely related to psychology. Many undergraduate psychology majors head into the professional world and start careers in advertising, marketing, public relations or human resources, among others.
What Can You do with a Masters in Psychology?
A master's degree in psychology can increase your job prospects within the field exponentially. Positions in counseling – for example, school, marriage and substance abuse counseling – often require master's degrees. Licensure requirements and salaries for each vary by state. The median salary for guidance or school counselors is $54,560 annually according the BLS (2017).
A master's degree can also prepare you for a job in industrial psychology. This profession, focused on applying psychological theory and principle to the workplace, has an mean average wage of $104,570 according to most current BLS figures (2017).
What Can You do with a PhD in Psychology?
For those interested in either practicing psychology in a clinical setting or conducting psychology research a doctoral degree is necessary. There are many masters in psychology jobs, from clinical and school psychologist to forensic, social and evolutionary psychologist. Clinical and counseling positions involved with patient care require a Doctor of Psychology (Psy.D). Research and teaching positions require a Doctor of Philosophy in psychology (Ph.D.).
Psychologists can work in numerous locations from hospitals and clinics to schools and laboratories. Many clinical psychologists, in fact, choose to open private practices. The mean annual wage for Clinical Psychologists is $78,690, according to the most recent figures from BLS (2017).
Choosing a Psychology Specialty
Specialties in psychology abound. In fact, almost any topic concerning human thought or behavior has a specialty or career attached to it. Options in no particular order include: developmental, educational, forensic, health, exercise, experimental, school, industrial, social psychology careers, cognitive, physiological, behavioral psychology careers, evolutionary, and geriatric psychology among many others.
Narrowing down all these choices often comes down to a few deciding factors, namely: practice vs. research; master's vs. Psy.D vs. Ph.D; and clinical practice vs. university vs. other organization.
Unfortunately, specialization can't really occur at the associate or bachelor's level, so those who want to continue further in the field will need to pursue at the very least a master's degree. Those who choose master's degrees can specialize in a range of fields. Many opt for master's programs which focus on counseling.
Counselors can work in a number of settings and with a variety of age groups. A degree might concentrate on school counseling, marriage counseling, addiction counseling or something else entirely. Others choose to pursue a master's program in a particular subdivision of psychology like sports psychology or industrial psychology. Often, those with master's degrees work under the supervision of someone with a doctorate in a related field. They also tend to work with people who need help adjusting to certain situations rather than people suffering from more specific psychological conditions.
Those who pursue doctoral degrees must decide whether they would like to focus their careers on practice or research. Psychologists who practice will typically earn a Psy.D in clinical psychology and then further specialize by electing a particular disorder to focus on or a particular theory of psychology that will guide their practice.
For example, clinical psychologists can specialize by age group:
working with children teens or adults
or by disorder
working with anxiety, phobias or depression.
Furthermore, clinical psychologists can work in clinics, hospitals or independently.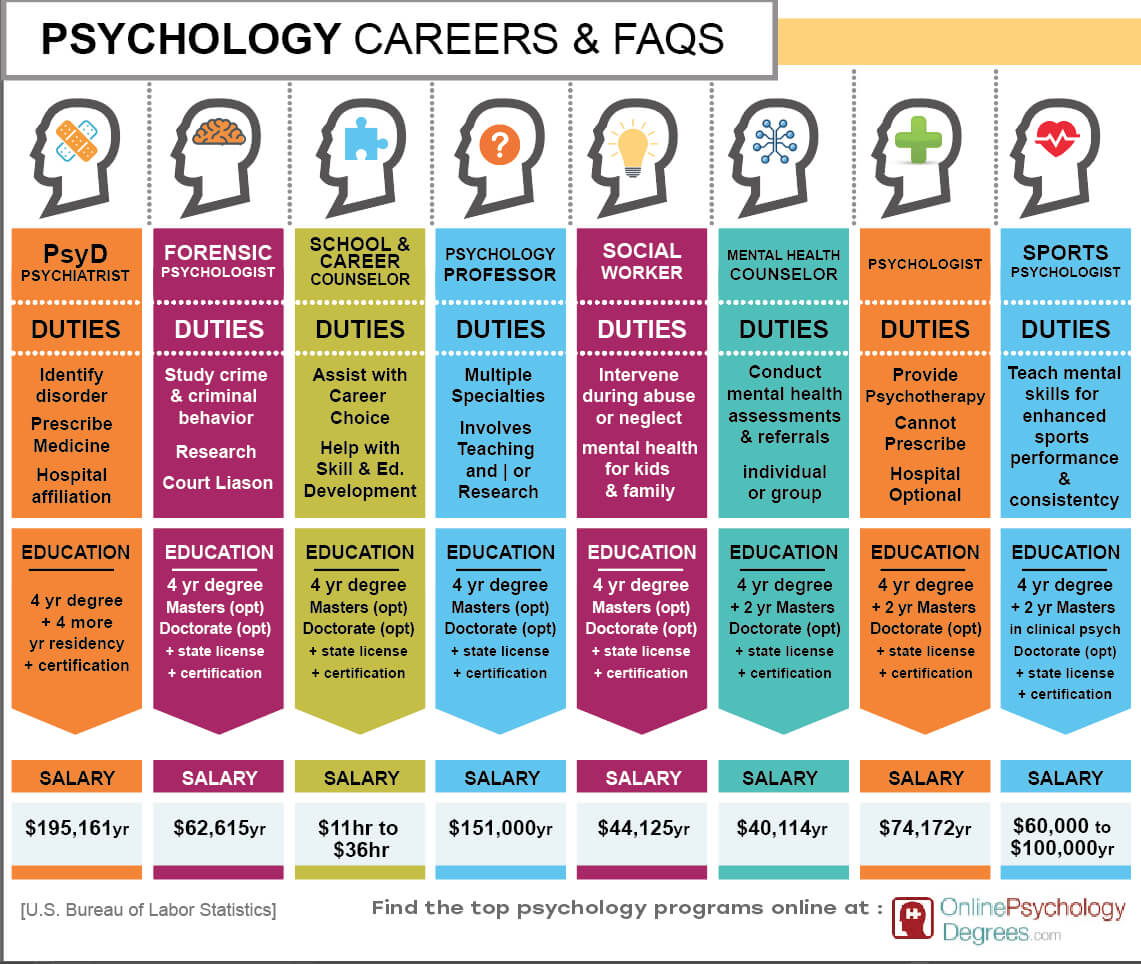 Alternately, those with a Ph.D in psychology often focus their efforts on research. They too can specialize, choosing to conduct research in social psychology careers, neuropsychology, perceptual psychology, evolutionary psychology and countless other topics. Most often, these psychologists work within university or laboratory settings conducting research studies and publishing their findings.
Though both doctoral programs allow for research and for work within an academic institution, the Psy.D, along with its related specialties, is much more heavily focused on clinical practice and assessment, diagnosis and treatment of various psychological disorders.