Florida Psychology Programs
Florida needs more mental health workers. In 2019, the Florida Education Association proposed an expansive plan to hire more school psychologists and social workers. That dovetails with a statewide initiative to teach students about mental health issues in the wake of deadly school shootings. Suddenly, teenagers are getting access to mental health services.
At least that's the goal.
Before the initiative, the Bureau of Labor Statistics already anticipated a 14% rise in clinical, counseling, and school psychologist positions by 2028, which is higher than the national rate. There are lots of jobs to fill. To be considered for one of them, you'll need to choose from among the many psychology programs in Florida. This page details a few, plus touches on scholarships and fellowships to help you get to the finish line. It also gives the lay of the land by explaining the different mental health careers available and state licensure requirements for each.
<!- mfunc feat_school ->
Featured Programs:
Sponsored School(s)
<!- /mfunc feat_school ->
How to Become a Psychologist in Florida
In Florida, you may be able to start a career in mental and behavioral health with just a bachelor's degree. With a master's, the list of possible professions expands to include mental health counselor. You can only be a psychologist, though, once you've earned a doctorate. Here are the steps:
Get your bachelor's degree. Grad schools and doctoral programs look for evidence of undergraduate coursework in the field. You don't have to earn your bachelor's degree in psychology, but you will need some kind of bachelor's in order to become a psychologist. If you want to stay close to home for your first two years, Florida has 28 community colleges. If you have a GPA, there's no need to do so for financial reasons, though: The Bright Futures Scholarship can cower your tuition up to 100%.
Go to grad school (optional). You could skip the master's degree in psychology and go straight to a doctorate – if you want to be a licensed psychologist, that is. But taking time to earn a master's can qualify you for jobs in mental health counseling in Florida.
Get a terminal degree. All psychologists in Florida must have earned a doctoral degree in psychology to practice, whether that's a Ph.D., a Psy.D., or an Ed.D. in psychology. Out of the 4,000 supervised clinical hours required for licensure, 2,000 are from the doctoral program.
Do a post-doc. Here's where the other 2,000 supervised hours come from. (You can actually sit for the exam before you complete the post-doctoral experience, but you won't get your license until you do both.)
Pass the licensure exam. In brief, any psychology program worth its salt should prepare you to meet licensing requirements in the state, but it's up to you to pass two exams: the Examination for Professional Practice in Psychology (EPPP) and the Florida laws and rules examination. (There are alternative paths to Florida licensure for people educated abroad, who hold licenses in other states, who have 20 years of experience, or who are diplomates with the American Board of Professional Psychology.)
Once you have your license in hand, you're free to practice. Hopefully, you've been thinking before this point about what sort of psychology you'd like to specialize in.
Florida Psychology Licensing & Exams
To find psychologist jobs in Florida, you'll need a license. Each career in behavioral and mental health has its own licensing requirements. But, lucky for you, you'll have to take a test, no matter the credential.
Licensed Psychologist
Provisional Psychologist
Limited License Psychologist
Licensed Clinical Social Worker (LCSW)
Licensed Marriage and Family Therapist (MFT)
Licensed Mental Health Counselor (LMHC)
Certified Addiction Counselor (CAC)
To get a Florida psychologist license, you must pass two exams:
The EPPP (Examination for Professional Practice in Psychology) is administered by the Association of State and Provincial Psychology Boards. Test-takers have 4 hours and 15 minutes to answer 225 multiple-choice questions. The questions are divided into eight areas. The maximum score is 800. The passing score in Florida is 500. Total fees are $687.50.
The Psychology Laws and Rules Examination is administered by the Florida Department of Health. You are allowed one hour to answer 45 multiple-choice questions. Of these, 40 are scored — you must correctly answer 32 of them to pass. The questions are divided into seven parts covering different sections of the Florida Statutes and the Florida Administrative Code. It costs $115 to take the exam.
Job Growth & Psychologist Salary in Florida
Recognized Psychology Specializations in Florida
Florida Psychology Spotlight Programs
The following schools have some of the most prominent psychology programs in Florida.
Florida Psychology Scholarships
Florida's Bright Futures Scholarship takes care of 100% of tuition and fees at public universities for undergrads with a 3.5 GPA. Those who get a 3.0 can cover 75% of their expenses. If you're attending a private university or pursuing graduate studies, however, you may need some financial aid in the form of student loans or scholarships. Check out the OPD scholarship page to get more information.
Florida Internships and Fellowships
After earning your doctorate, you'll need 2,000 hours of supervised practice to get your license. Here are some well-paid options for postdoctoral fellowships and internships, as well as one predoctoral internship.
Florida Psychology Resources
Here are a few of the boards and associations you may become familiar with as you work toward a doctorate.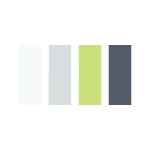 <!- mfunc feat_school ->
Featured Programs:
Sponsored School(s)
<!- /mfunc feat_school ->