How to Become a Substance Abuse Counselor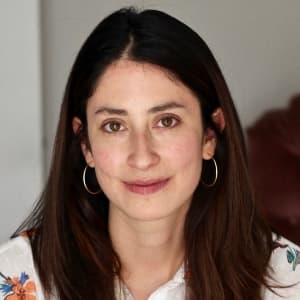 Featuring expert advice from Julie Goldberg, MA, LAC
For some, becoming a substance abuse counselor is preparation for an in-demand career in a fast-growing field. For others, helping people trapped in abuse patterns is a calling. Whatever your reasons for exploring a career as a substance abuse counselor, know this can be a challenging, fulfilling, life-changing career—for both you and the clients you will help.
According to the National Institute on Drug Abuse, the annual cost of substance abuse is $740 billion. That figure encompasses crime, healthcare-related costs, and loss of work productivity; the cost in terms of lost lives, fractured relationships, and human suffering is immeasurable. As a substance abuse counselor, you will provide individual and group therapy to clients suffering from alcohol and/or drug addiction and help people gain control over their cravings and dependencies. In short, as a substance abuse counselor, you will work to repair lives.
This page explains in detail what a substance abuse counselor does, as well as the steps you will need to take to join this growing profession.
<!- mfunc feat_school ->
Featured Programs:
Sponsored School(s)
<!- /mfunc feat_school ->
What Does a Substance Abuse Counselor Do?
A substance abuse counselor provides interventional therapeutic and educational support to clients battling addiction to alcohol, drugs, or both. These professionals, sometimes called "addiction counselors," work with individuals and groups to identify and modify problematic behavior so people can recover from their addictions and lead more satisfying lives.
Counselors conduct interviews with their clients to assess their readiness for treatment and determine which approaches will work best to aid in their recovery. Once an approach is chosen, the counselor works one-on-one with the client to help optimize recovery. Counselors might work with clients in a group setting by itself or in addition to individual counseling.
Many substance abuse counselors recommend the twelve-step method of recovery first popularized by Alcoholics Anonymous. This method requires that the addict admit he or she has a problem with drugs or alcohol in a group setting and offers a series of steps that lead to self-awareness to control problematic behavior. Others use one or more therapeutic or behavioral approaches. Julie Goldberg, licensed addiction counselor, has a private practice counseling teens. She explains her counseling strategies.
"With substance use, my mind always goes to what the substance is helping the individual cope with (what's underneath the use). Therapy creates the space for exploration—to understand what that hurt is trying to you, what it needs, and how to best self soothe. People will self soothe with a multitude of things, some people choose to have a few drinks while others choose Netflix and ice-cream. Some self-soothing methods have a higher risk and greater negative side-effects than others. I help people develop positive coping skills and gain confidence in themselves so the desire to use substances decreases."
Other common approaches include inpatient treatment, residential programs where clients live in the facility for a fixed period of time, day treatment, social detoxification, outpatient and intensive outpatient programs, and methadone clinics (also called opioid treatment programs).
Substance abuse counselors also work with family members, educating them on how best to support the person in recovery. "Sometimes when I get to know a teen well in therapy, it becomes obvious that the parents or family system could benefit from therapeutic work," Goldberg says. This can sometimes be challenging. "Adults are often set in their ways, as are family systems, and there's a lot of resistance there," she says. "Tough parents are likely to blame their teen rather than committing to do the work themselves."
Substance abuse counselors work in a wide range of settings, including substance abuse centers, residential treatment facilities, detox centers, correctional facilities, halfway houses, and juvenile detention centers. Often these facilities are run by state and local governments or non-profit organizations. Many substance abuse counselors choose to go into private practice.
Some substance abuse counselors focus primarily on prevention. In addition to have a private practice, Goldberg is a prevention specialist at Denver Public Schools (DPS). She explains, "My work for DPS is really focused on upstream intervention—providing youth with resources and protective factors before risky behavior occurs. I train schools throughout the district to use evidence-based classroom curriculum and one-on-one interventions with a substance use focus." She stresses the importance of a holistic approach to substance use prevention. "We are never telling youth don't do drugs. Instead, we're providing comprehensive information so they can make informed decisions on their own."
We are never telling youth don't do drugs. Instead, we're providing comprehensive information so they can make informed decisions on their own.
—Julie Goldberg, MA, LAC
People who become addicted to drugs, alcohol, or both come from all walks of life and have all levels of education. As a substance abuse counselor, you may find yourself treating military veterans (a population considered to be at particular risk). You may treat adolescents, as Goldberg does. According to SAMHSA's 2017 report, 11.9 percent of adolescents aged 12 to 20 years old were binge drinkers, and 2.5 percent were heavy drinkers. You will treat women; research suggests they are just as likely as men to develop substance abuse disorders, and in fact may be more vulnerable to cravings and subsequent relapse.
Whatever population you treat (or specialize in) as a substance abuse counselor, your client workload may be large, and your environment might be considered stressful at times. The Bureau of Labor Statistics (BLS) notes that most counselors work full time, and those working in residential facilities may work weekends and evenings.
But there are also many rewards to being a substance abuse counselor. "It's amazing to witness a client's growth," says Goldberg. "It feels so special to share in their struggle and emotional pain, and then witness these moments of strength and vulnerability. I love hearing about successes throughout the week and watching clients light up feeling proud of themselves."
Career Outlook and Salary for Substance Abuse Counselors
The need for counselors is huge. The 2016 National Survey on Drug Use and Health study, done by the U.S. Health and Human Services' Substance Abuse and Mental Health Services Administration (SAMHSA), reported that 20.1 million people aged 12 or older had a substance use disorder (SUD) related to their use of alcohol or illicit drugs in the previous year, including 15.1 million people who had an alcohol use disorder and 7.4 million people who had an illicit drug use disorder.
The BLS projects a job growth rate of 22% from 2018 to 2028, far above the predicted average growth rate of American jobs.
Employment levels vary by state. Currently, the top five states for substance abuse counselor jobs are:
States With Most Substance Abuse Counselor Jobs
State
Jobs Nationwide
California
9,050
New York
7,600
Pennsylvania
6,730
Massachusetts
5,010
Florida
4,440
Employment levels also vary by industry. The top five industries for substance abuse counselor employment are:
Top Industries for Substance Abuse Counselors
Industry
National Employment Level
Outpatient Care Center
22,250
Residential Substance Abuse Facility
18,240
Individual and Family Services
12,560
Local Government
6,620
Hospitals
5,050
The median substance abuse counselor salary was $44,630 in May 2018. There is a considerable range of salaries depending on where you live, however. The top-paying state for substance abuse counselor jobs is New Mexico, followed by Alaska, North Dakota, New Jersey, and New York.
Top Paying States for Substance Abuse Counselors
New Mexico
$59,090 per year
Alaska
$54,280 per year
North Dakota
$53,680 per year
New Jersey
$53,490 per year
New York
$50,350 per year
You can look up what the average pay is for your state on O*Net Online.
Wages also vary depending on your employer. In May 2018, the median annual wages for substance abuse, behavioral disorder, and mental health counselors in the top industries in which they worked were:
Government$51,690 per year
Top Paying Industries for Substance Abuse Counselors
Hospitals: State, Local, and Private
$48,310 per year
Individual and Family Services
$44,120 per year
Outpatient Mental Health and Substance Abuse Centers
$43,120 per year
Residential Mental Health and Substance Abuse Facilities
$38,190 per year
Steps to Becoming a Substance Abuse Counselor
The path to becoming a substance abuse counselor begins with your education. Most substance abuse counselors earn their bachelor's degree at a minimum, often in substance abuse itself or a closely related field such as psychology, sociology, counseling, or social work. It is possible in some locations, for certain employers, to work in the field with just a high school diploma or an associate degree.
You'll have more career options if you earn your master's degree. For one thing, this allows you to provide more direct services to your clients without the same supervision requirements as those with just a bachelor's degree. Some counselors seek doctorate degrees, usually to qualify for supervising and/or teaching substance abuse counselors. A doctorate isn't necessary if your primary goal is to practice substance abuse counseling, although you could get your doctorate and become a psychologist specializing in substance abuse.
Do you want to work in private practice? If you do, you'll need to get your master's degree, perform 2,000 to 4,000 hours of supervised clinical practice, and then pass a state examination and a background check before you can be licensed to practice. You'll also need to meet continuing education requirements to maintain your license.
Each state's requirements are different; be sure to consult your state's appropriate licensing board to confirm the specific requirements for your location. The National Board for Certified Counselors (NBCC) maintains a searchable database that links to each state's requirements, which includes links to the relevant exams for each state.
Complete an Associate Degree in a Relevant Program
You could consider pursuing an associate degree as your first step on the educational path to becoming a licensed counselor. Many community colleges offer addiction counseling or substance abuse counseling programs, giving you a lower-cost option for your first two years.
In an associate degree program focused on substance abuse counseling, you're likely to take courses such as:
Introduction to Psychology
Substance Abuse and Society
Prevention of Substance Abuse
Substance Abuse Counseling
Group Counseling
Addiction Recovery Mentor
Most associate programs accept a high school diploma or GED for admission. Most can be completed in two years if you attend full time.
Complete a Bachelor's Degree in a Relevant Program
All substance abuse counselors in all states who enter private practice must earn a master's degree to earn state licensure. However, some states allow you to practice as an addiction counselor in certain non-private settings with a bachelor's degree.
In either case, it's useful to earn your bachelor's in psychology, counseling, social work, addiction counseling, or substance abuse counseling. If it's your goal to practice in a non-private setting, check with your individual state to determine whether you will be allowed to do that with just a bachelor's degree.
Specific coursework will vary from school to school and program to program, but most bachelor's degree programs in substance abuse counseling are likely to include courses such as:
Ethics in Substance Abuse Counseling
Crisis Management Skills
Substance Abuse Counseling for Families
Pharmacology
Adolescent Drug and Alcohol Abuse
The entrance requirements for bachelor's programs are typically more demanding than those of associate degree programs. While you should check with your chosen school for specifics, most schools will require:
High school transcript or GED
Letter of recommendation
SAT or ACT scores
Bachelor's degrees typically take four years to complete, though accelerated and online programs do make it possible to complete the degree in as little as two years in some cases.
Earn a Master's Degree
A master's degree is the standard education level that most states require to become a licensed counselor, and all states require this degree if you plan to enter private practice. Many employers often require a master's degree as well.
Universities usually offer both master's of arts and master's of science degrees in substance abuse counseling. They may title the degree by similar names such as "addiction counseling," "addiction and recovery," or "rehabilitation counseling." Depending on the school, you might have the option to pursue a degree in a more general program such as human services, clinical social work, or psychology, with a focus on addiction and recovery.
Master's degrees in substance abuse counseling typically combine academic coursework and experiential learning in a clinical setting. It's important to make sure your master's program is accredited to qualify for financial aid and streamline the state licensure process. If a program is accredited by the Council for Accreditation of Counseling and Related Educational Programs (CACREP), it may also make national certification an easier goal to reach.
In a CACREP-accredited program, the clinical experience consists of a minimum of a 100-hour practicum (with at least 40 of those hours entailing direct clinical service with clients) and a minimum of a 600-hour internship (with at least 240 of those hours entailing direct service with clients). Not all master's level programs are CACREP accredited; the ones that help ensure that your process to apply for state licensure (or even voluntary national certification) will be streamlined.
Most master's degrees take one to two years to complete, with accelerated pathways available in some situations. Coursework in your master's program may include courses such as:
Statistical Research
Epidemiology of Substance Abuse
Diagnosis and Treatment Planning
Stress, Grief, and Trauma
Treatment and the Recovery Process
Entrance requirements will vary per institution and program, but typically include a combination of:
Bachelor's degree
One to two letters of recommendation
Transcripts from all colleges attended.
Statement of intent or personal essay
Admission interview
Earn a Doctorate
There are a number of reasons to earn a doctoral degree. If you are interested in teaching, having this degree is essential. Having a doctorate also enables you to do research or to become a psychiatrist or psychologist with a focus on substance abuse.
A master's degree is required to enter a doctoral program, and professional experience is preferred. Doctoral programs can take four years or longer, depending on your focus. They combine clinical experiences with research-heavy coursework. You will also usually need to complete a dissertation to teach or do research.
If you plan to do therapy, you will need to apply to your state board for licensure. Researchers and teachers don't need licensure.
Post-Master's Clinical Experience
On-the-job or post-master's supervised clinical training is mandatory in every state for licensure and is required for certain jobs as specified by the employer. Most states require completion of at least 3,000 hours of post-master's degree supervised clinical experience within two years. However, the number of hours varies by state and by the licensure level the applicant is seeking.
To find out the particular requirements for your own state, use the interactive American Counseling Association's state-by-state map feature, updated in 2015. The report shows that some states (Florida, for example) require just 1,500 hours of post-master's clinical experience, while others (like Washington, D.C.) require 3,500 or more hours. Puerto Rico, in contrast, requires only 500 post-master's degree hours.
Pass the Required Exams
Each state requires applicants to pass an exam to become licensed as a professional substance abuse counselor. Many states use the National Counselor Examination (NCE), while others use their own licensing exam. The NCE consists of 200 multiple-choice questions and is designed to assess a candidate's academic knowledge and understanding of current professional practice. One advantage of taking this exam is that it's also administered by the NBCC for national certification of professional counselors.
Several states also accept the Certified Rehabilitation Counselor Exam (CRCE) administered by the Commission on Rehabilitation Counselor Certification (CRCC). The CRCE consists of 175 multiple-choice questions and is designed to test an applicant's knowledge across twelve domains of rehabilitation counseling. The CRC provides exam preparation materials.
As always, you will want to check with your own state for its specific exam requirements. Arkansas, for example, requires an oral exam in addition to the NCE.
Obtain Your Counseling License
While some states offer only one professional license—Licensed Professional Counselor (LPC) or Licensed Mental Health Counselor (LMHC)—other states offer additional licenses for the experience and education level completed by applicants. For example, Georgia offers an Associate Professional Counselor (ALPC) license for a master's level applicant who has not yet completed the 2,400 required hours of post-master's clinical experience. Other states use different terminology—California uses "Clinical Counselor Intern license" while other states use "provisional license."
While each state has different requirements, the steps to professional licensure generally include:
Obtain your degree—usually a master's degree in substance abuse counseling or a closely related field. Most states require a minimum of 48 to 60 graduate semester hours.
Complete your required post-master's field experience, typically at least 3,000 hours. Each state has its own requirement for how many of these hours must be under direct supervision.
Pass a licensing exam. This may be a nationally recognized exam like the NCE or the CRCE or it may be the state's own exam.
Pay the application fee. These vary by state and range from $100 to over $400.
Pass a background check. Check with your state board for information about passing a criminal background check.
You can add to your credentials with voluntary national certification from the Association for Addiction Professionals. You can be certified as an addiction counselor Level I or II; as a master addiction counselor; or in a specialty such as nicotine dependence, adolescent addiction, or peer recovery support. You don't require any of these for licensure, but they may make you more knowledgeable and more effective (and more employable).
Maintain Your License
Substance abuse counselors are required to renew their license periodically—typically every two years in most states—and complete a designated number of continuing education (CE) hours. Each state has its own requirements for the number of CE hours, but the average is 40 hours. Some states, including California, require more (50 hours), while others, like Kansas, require less (30 hours).
Many states also have specific requirements about the content of the continuing education hours; many require a portion of those hours to be in ethics. It's important to make sure the CE provider is approved by your state board, so make sure to do your homework before shelling out for a class.
Resources for Substance Abuse Counselors
Whether you are just getting started on your journey to becoming an addiction counselor or are already established, it's important to maintain a network of support and professional resources. These organizations and events are geared toward helping you thrive in your career as a substance abuse counselor:
Spotlight on Contributions of a Substance Abuse Counselor
Herbert Kleber
If you've ever spent serious time researching the idea of whether substance addiction should be seen as a crime vs disease then chances are good you already know the name Herbert Kieber.
For more than 50 years, he was a well respected and groundbreaking voice on the topic of substance abuse and addiction.
The beginning of Klieber's impressive career started in 1964, after being assigned to work in a prison hospital located in Lexington, Kentucky. This position, led to him treating thousands of inmates battling drub abuse across various stages of addiction. Although, the day to day experience of working with so many cases provided valuable insight and understanding of many aspects of addiction Klieber started to become frustrated with results of traditional treatment. At the time, many believed severe punishment and harsh consequences were the most effective approach for curing or preventing substance addiction. Klieber however, after watching the vast majority of inmates earn release only to relapse into addiction time and time again, knew this traditional view was ineffective at best and lacking some vital element needed to achieve consistent successful treatment.
Considered by many, including his wife Ann Burlock Lawver, to be a "problem-solver" at heart, Klieber began viewing addicts and addiction in general in a drastically different light. He began to see those suffering from substance abuse as victims themselves, and not simply criminals in need of judgment, punishment, and jail time. He saw addiction as less of a moral failing and more as a challenging medical condition. More importantly he encouraged others to see it with this added aspect of humanity as well. His work and influence eventually led to a fundamental shift away from shaming those being treated and instead providing them with encouragement and a strong sense of community as the base for a more effective support system.
By the end of his career, Dr. Herbert Klieber had developed and implemented multiple programs for treatment, prevention, education, and research into the field of substance abuse counseling.
His many accomplishments and honors include:
Appointment as Deputy Director for Demand Reduction at the Office of National Drug Control Policy
Election into the Institute of Medicine of the National Academy of Science (Google Doodle marks 23 year anniversary)
Co-founder of the National Policy Center on Addiction and Substance Abuse
Authored multiple books, and hundreds of published articles
Meet the Expert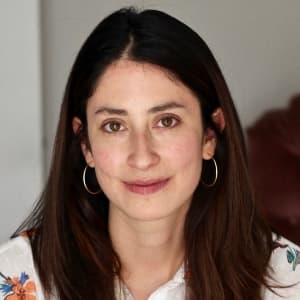 Julie Goldberg
Julie Goldberg, MA, LAC is a therapist in private practice specializing in adolescent therapy. She aims to empower teens to feel comfortable and confident to navigate the challenging adolescent years. Julie also works as a Prevention Specialist and district trainer for substance use prevention at Denver Public Schools. As an addiction counselor, she provides tools to make safe and healthy choices while building up a client's resilience before addiction occurs. You can learn more about her on her company website, Third Nature Therapy.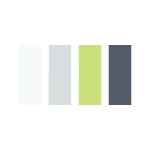 <!- mfunc feat_school ->
Featured Programs:
Sponsored School(s)
<!- /mfunc feat_school ->