Substance Abuse Counselor Online Degree Programs
What is Substance Abuse Counseling & Does it effectively battle addiction?
Drugs and alcohol can quickly take control of people's lives. Before many addicts know it, their personal relationships, careers, and all aspects of their livelihood are in jeopardy. Many choose to pursue a substance abuse counselor degree online so that they can help people put their lives back together from the aftermath of drug and alcohol addiction. Substance abuse counselors typically have a master's level degree or higher in counseling or psychology.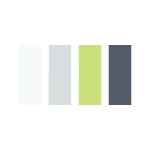 There are several main things most substance abuse and addiction counselors do.
First, they work directly with addicts to help them overcome their addiction in an individualized setting. As a specialist in substance abuse, you will help your patients learn to manage their drug and alcohol cravings, figure out if any deeper issues are factors in their addictive behavior and recommend treatment for those issues, and help them learn to cope with life without drugs.
Addiction often takes a tole on those closest with the addict, so in addition to working with patients, you may counsel their families as well. Family sessions can touch on things like establishing boundaries and how they can support their family member in a healthy way as they enter recovery.
Being familiar with your community's other psychological resources will also be important when you need to refer patients to others for help.
Addicts often have underlying mental health issues that contribute to their addiction. In order to best help your patients have a successful recovery, they must have their other mental health issues addressed as well. These underlying issues could be depression, anxiety, trauma, or a host of other mental illnesses. Since you specialize in addiction, it will be necessary for you to get your patient help from other specialists who focus on the other issues your patient faces.
In general, working with other professionals is a part of this job. For instance, you might help nurses or doctors develop treatment plans. Or, you might spend part of your day working out claims with insurance companies. If you own a private practice, developing some marketing skills should also be part of your focus.
In addition to individual therapy, substance abuse counselors conduct group sessions to create a community of support for addicts and those in recovery, so most substance abuse counselor schools have courses in group therapy. Group therapy helps with addiction recovery and creates an environment of honesty and accountability for those affected by substance abuse.
Counselors can find opportunities in hospitals and physician's offices as well. You might also consider working at a treatment center that helps people with substance abuse issues.


Schools for Drug and Alcohol Counselor Education
Substance abuse is perhaps one of the most challenging specialties in psychology. While many people are ready to work with those with mental health problems, not everyone is equipped to work with patients who have substance abuse issues. A study from UNC-Charlotte focused on that issue, finding that students who succeed in substance abuse counseling schools and careers are successful at developing empathy for patients and utilizing non-stereotypical ways of thinking (2016).
Substance abuse can destroy lives and entire families. By answering the question "How do I become a substance abuse counselor?" you can help people lead fuller lives, avoid the grip of addiction, and heal family connections. Request information from substance abuse counseling programs to learn more.


Core Curriculum Of Ground and Online Schools for Drug and Alcohol Counseling
To become a substance abuse counselor you must earn a bachelor's and go on to take just the right mix of specialized and advanced courses at the graduate level. If you are thinking about becoming a licensed substance abuse counselor, a master's or doctoral level degree will be required. You might also look into substance abuse counselor certification online programs.
Here are some of the courses you can expect to take for your substance abuse counselor online classes:
Substance Abuse Counseling Theory – 3 credits
Sociology & Social Issues – 3 credits
Organizational Systems – 3 credits
Substance Abuse Prevention – 3 credits
Addiction Psychology topics – 3 credits
Consultation Techniques – 3 credits
These courses can be found at campus and online addiction counseling degree programs. They will help you understand many concepts and approaches to evidence-based counseling. You should also understand how mental health issues can impact patients across the lifespan.
Online drug and alcohol counselor schools offer courses that focus on public policy, law, and ethics related topics that hone your professional skills and ability to be successful. You may take classes that dive into human services and systems, which can make you more impactful in organizations that work with substance abuse counselors. These classes might even touch on topics such as budgeting and planning, so you can work well with others who have completely different roles in your organization.
If you want to know how to become a substance abuse counselor, your primary goal as a student should be to become an ethical professional who applies the best practices for interventions, treatments and helping patients ease their suffering and recover as quickly and safely as possible.


Substance Abuse Counseling Schools and Online Degrees to Consider
Capella University's Master of Science in addiction counseling consists of 11 core courses, a practicum, a six-week residential colloquium, and seven specialized courses. Practicum experiences are required as part of a 10-week online class. According to the university, this program focuses specifically on treating addictions alongside other mental health issues.
Arizona-based Grand Canyon University offers an online substance abuse counseling master's degree that can result in licensure for Arizona residents. Arizona students who graduate from the program can earn the Licensed Associate Substance Abuse Counselor designation. Other states also accept the program for licensure.
At the University of North Carolina, students who do not want a master's degree can earn a certificate in substance abuse and addiction counseling that will prepare them to become certified substance abuse counselors in North Carolina. Individuals who complete the program can also potentially become certified as clinical addiction specialists.
Advice from the Experts on How to Become a Drug Counselor
Below, OnlinePsychologyDegrees.com speaks with Errol Rodriguez, Substance Abuse Counselor; Gerry Schmidt, Consultant with the NAADAC (Association for Addiction Professionals); and Dr. Mary Anne Roy, a psychologist at Crossroads, an addiction and behavioral health treatment center, about how to get started in the addiction counseling field.
Advice from the Experts
What you need to know as a substance abuse counselor
By Jeanette Issa, M.A.
Jeanette Issa is currently working as a counselor at the Men's Residential facility at DACCO, a substance abuse rehabilitation center, in Tampa, Florida. She has her master's degree in clinical psychology from Argosy University and is working towards obtaining licensure in mental health counseling.
FACT: The rate of illicit drug use among persons aged 12 or older was eight percent in 2008, according to the Substance Abuse and Mental Health Services Administration.
FACT: Substance abuse counselor jobs are expected to grow 27% between 2010-2020, according to the U.S. Bureau of Labor Statistics.
(SA) Substance abuse counselors are in high demand due to the rates of drug and alcohol use in the U.S. Counselors work in rehabilitation facilities where the ultimate goal is to restore substance users/abusers to good health. This restoration process can include detox, outpatient, and residential treatment centers.
I am currently a counselor in a 6-month residential facility for men who abuse drugs and alcohol. Often, dealing with substance abuse can go hand-in-hand with dealing with mental health issues. Over the course of my work, I've helped clients with mood disorders, codependency and dysfunctional family systems. Below, I'll take you through understanding stages of recovery, setting boundaries and being self-aware as a counselor.
Be Patient
A high level of patience is a key value for a substance abuse counselor. In general, you might see clients that are in severe denial; in fact, some clients are at a facility by court order. Counselors must realize that they will be met with resistance from many, if not most, of their clients. The stages of change during treatment are important to know. They are:
Precontemplation: denial
Contemplation: accepting that something may be wrong
Preparation: gaining the information to learn how to change
Action: actively changing behaviors of the addictive lifestyle
Maintenance: staying clean and sober
Different tactics are recommended for clients at different stages of change. Counselors should learn how to "roll with resistance" in order to achieve results and prevent a power struggle, particularly with clients in the precontemplation stage. For instance, you may ask someone who doesn't feel they have a SA problem to list 10 pros and 15 cons for using drugs. Obviously, in the client's perspective, the drugs have positive effects, or they wouldn't use them. It's important to acknowledge those positive aspects as you subtly challenge the resistant client by asking them to list the negative consequences of their drug use.
Set Boundaries
Another major concern for a substance abuse counselor is maintaining boundaries. Many who face substance abuse issues have backgrounds without fixed boundaries. Rules are unclear, inconsistent, confusing, unstructured, or unrealistic. It is critical that counselors enforce rules and boundaries with clients in order to provide the client with skills they may have never developed growing up.


Learn Self-Awareness
One of the most critical attributes a counselor should have is self-awareness. You should be able to evaluate your own thoughts, feelings, and behaviors and be open to challenging them. You must be able to "practice what you preach." Decisions might be made that you don't agree with. For example, a scenario arose in which I was the only one on my treatment team opposed to the early discharge of a client. It was difficult for me to accept this decision, but ultimately I had to let the client be responsible for his own actions. Being more self-aware as a counselor helps you to keep responsibility for actions on clients and work through your own feelings about cases.
As a counselor you will work with a variety of people and personalities and deal with many different issues. Ultimately, though, counseling starts with the self, and then works its way to the clients.
Useful Resources
Substance Abuse Counseling Job Description
After you become an addiction counselor you may be employed by a number of organizations, from rehab facilities to prisons and community centers. A counselor meets with patients in order to not only identify addiction issues, but to also pinpoint the problematic behavior that contributes to the addiction. Through frequent meetings and personalized rehabilitation plans, substance abuse counselors can help their patients both overcome addiction and deal with the effects that addiction may have had on their personal life and career.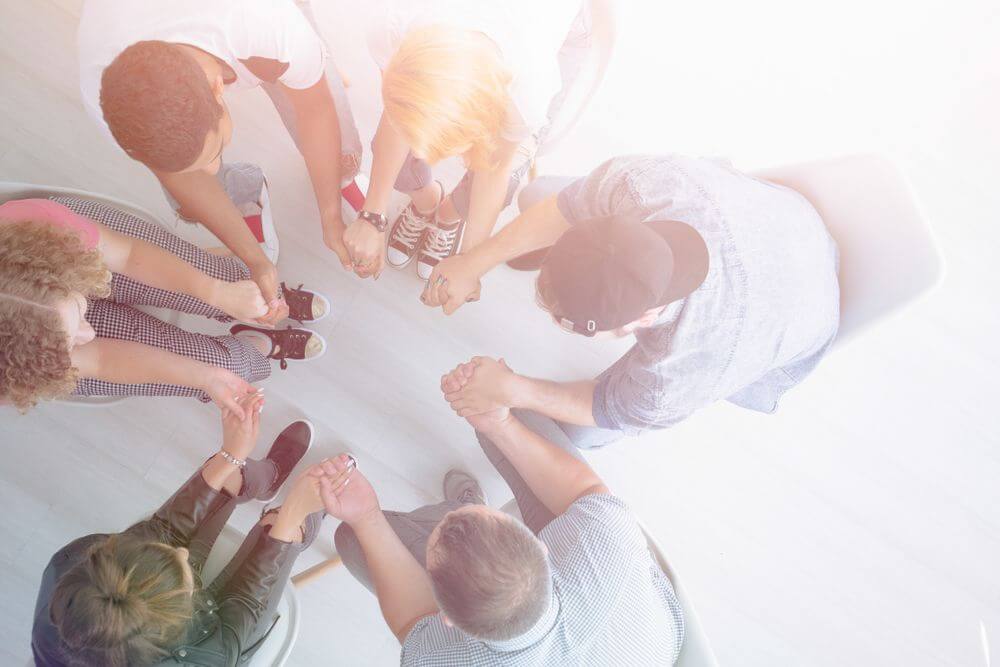 Substance abuse counselors may also treat friends and family members of those suffering from substance abuse issues. Due to the fact that many people with substance abuse problems are hesitant to seek help or uncertain of where to turn, another big part of the job may include community outreach.
How to Become an Addiction Counselor: Requirements
The educational requirements for becoming a substance abuse counselor vary a lot from one state to the next. While some employers may accept only a high school diploma, the job usually requires a minimum of a bachelor's degree, preferably in a field like counseling or social work.
In some cases a master's degree is required. While some employers offer on-the-job training, many require candidates to already have applicable work experience. Useful experience could include previous counseling or social work, or even personal life experience as an addict.
Licensing requirements for substance abuse counselors also vary from one state to the next – at a minimum, a high school diploma and counselor certification is necessary. Many counselors choose to gain certification through the National Board for Certified Counselors. In addition, counselors will have to pursue continuing education courses throughout their careers not only to brush up on skills but also to maintain certification.


How Much Do Addiction Counselors Make and What Is The Career Outlook Trend in 2017?
This particular counseling specialty is growing rapidly and you can get an addiction counseling degree online, which means that you have the chance to make a significant difference in your community by learning how to become a substance abuse counselor.
Demand for services is high, thanks to recent changes in health care laws. A growing number of states and agencies now provide funding for substance abuse treatment, making this service more easily accessible to people (CT Mirror, 2016). With the huge body of research in this field, you can feel good knowing that your work is based on scientific evidence.
Since there are so many types of people who are affected by substance abuse problems, you can choose to focus on a certain age group, gender, or other groups that you are passionate about helping.
Substance abuse counseling schools can open doors to other types of counseling jobs that may interest you. For instance, you might enjoy helping women who have substance abuse issues, then realize you want to help the same types of women overcome domestic violence issues. You might also look into specialized psychology programs, such as a chemical dependency certification and other credentials.
Substance Abuse Counselor Work Environments
When you work in this role, you can contribute to many types of facilities, including:
Mental health centers
Community health centers
Prisons
Private
Practice
The BLS also states that most substance abuse counselors work full-time roles.
Substance Abuse Counselor 2017 Salary & Career Outlook
Between 2014 and 2024, demand for substance abuse counselors is expected to increase 22%, according to the Bureau of Labor Statistics (BLS, 2017). That is actually over three times the national average for all other occupations – which is currently 7%.
How Much Do Substance Abuse Counselors Make?
That depends largely on location, experience, and where you work. The average substance abuse counselor salary is $39,980 per year (BLS, 2017). But your actual pay will depend on where you live, what kind of facility you work at, and other factors.
The BLS further breaks down wages for mental health counselors by work environment:
State and local government, excluding education and hospitals – $51,380
Hospitals; state, local and private – $45,870
Outpatient mental health and substance abuse centers – $41,310
Individual and family services – $40,170
Residential intellectual and developmental disability, mental health, and substance abuse facilities – $35,020
Take a look at our list of schools below and contact them to learn more about campus based and online addiction counseling degrees.
And don't forget to check out our scholarship opportunities for students!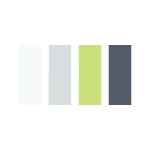 Additional Psychology Schools