Master's in Psychology in Georgia
Find Programs in Master's in Psychology Degrees in Georgia
Advancing your education is likely one of the best things you can do for yourself, not just professionally but personally as well. Professionally, a Master's degree may qualify you for mid-level and high-level jobs that would otherwise require years of experience. You may also find that jobs in different specialties actually require the in-depth knowledge comes with a Master's degree.
If you want to use your Bachelor's degree to help people and do meaningful work, earning a Master's degree in psychology may be the next step for you. In Georgia, psychology professionals fill many different roles. They may work with those who are socioeconomically disadvantaged, provide mental health services, and improve the health of the state as a whole.
Mental health is a very important part of this field in Georgia. A growing body of research explores the mental health needs of different populations. In Georgia, children with mental health issues tend to go on to have difficulties in other areas of life. Addressing these concerns early can improve the quality of life of Georgia residents.
Learn more about how you can use a psychology degree by contacting psychology Master's degree programs in Georgia.
<!- mfunc feat_school ->
Featured Programs:
Sponsored School(s)
<!- /mfunc feat_school ->
What Can You Expect from Psychology Master's Programs in Georgia?
Earning a Master's degree in psychology is a rigorous process, so get ready to challenge yourself academically every day. Most programs in this field last approximately two years and result in the completion of 30 or more credits. On top of traditional in-person psychology degrees, online psychology Master's programs are also a good option. However, no matter which program you choose, you'll likely need to do some in-person work to meet research and clinical requirements.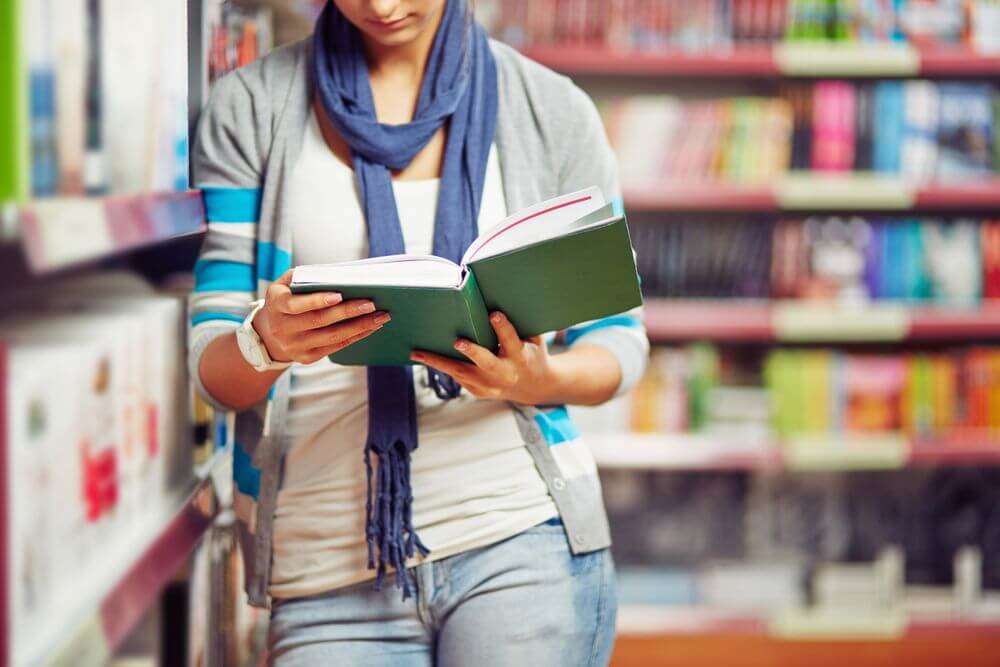 Through a multifaceted curriculum, you can develop practical skills and theoretical knowledge in your chosen area of study. Curriculum requirements differ between programs, so you may want to look at multiple programs before choosing one. Some of the classes you may enroll in include Topics in Biopsychology, History of Modern Psychology, Concepts of Behavioral Therapy, Human Motivation and Behavior, and Personality Theory.
The scholarships available to you may depend on which area of psychology you decide to study. For example, the Georgia School Counselor Association grants scholarships to those who are studying school psychology.
Working With Your Master's Degree in Psychology in Georgia
Throughout the course of your education, you should have your long-term career goals in mind. The research you conduct, practicum experiences you choose, and connections you make can all have a huge impact on your career options after graduation.
If you are passionate about people and dedicated to creating a better future for Georgia, psychology needs you. Take the next step now by contacting Master's programs in psychology in Georgia.
Georgia Master's Degree in Psychology Curriculum
What should you look for in a Georgia Master's degree in psychology? It all depends on your career goals and how much previous education you have. You may qualify for acceptance to a graduate psychology program if you have a Bachelor's degree from an accredited institution.
At some schools, particularly those with more competitive programs, you may need previous coursework in psychology. At many programs, you can be accepted with a Bachelor's degree in any topic. However, you should have high grades and clearly outlined career plans. Most psychology Master's degree programs in Georgia last two to three years, although you may discover that counseling programs can last up to four years.
Comparing Master's degree options in different specialties may help you further develop your career goals and select a school that is relevant to your professional interests.
Master of Arts in Clinical Psychology
If you intend to earn a Master's in general clinical psychology, you should plan on earning an average of 36 credits over a period of four semesters. Clinical experience is clearly highly prioritized in this type of program, and you may be assigned to various healthcare and psychological facilities by the time you graduate. In most graduate programs, your education culminates in a semester-long internship.
Classes Required for Master of Arts in Clinical Psychology
Statistics for Psychology: This class provides students with a core understanding of statistics, which is one of the most essential parts of psychology and psychological evidence.
Advanced Cognitive Psychology: Build on your undergraduate knowledge of cognitive psychology by delving into the latest research in cognitive and neuropsychology.
Research Design: Discover how research psychologists design studies, analyze their success, and look for correlations.
Advanced Developmental Psychology: Explore key concepts of human development and how developmental stages may influence one's thoughts and behaviors.
Development of Original Research: This course is important for those who want to create their own studies in a professional setting. Learn about the ethical and professional standards of original research.
Master of Science in Applied Developmental Psychology
These Master's in psychology programs in Georgia combine clinical work with research, since the findings of these fields are still largely theoretical. However, since this degree doesn't lead to clinical licensure, it is considerably shorter than many other graduate options. The average developmental psychology program includes 33 credits.
Your coursework may look at key developmental processes, how these processes are expressed in children of different ages, and how interruption of these processes may hinder an individual's growth.
Classes Required for Master of Science in Applied Developmental Psychology
Advanced Development: Take your knowledge of human development to the next level by studying the processes that define each stage of human growth.
Cultural Issues in Applied Settings: Cultural issues can completely change the outcomes of developmental research. Learn about cultural differences and their role in psychological studies.
Cognitive Development: Learn more about how infants and children grow cognitively throughout their developmental years.
Social and Emotional Development: This class covers the social and emotional growth of children in relation to family members, friends, authority figures, and community members.
Family System and the Child: In this class, students find out how students connect with family members and how these relationships may influence their future development.
Educational System and the Child: The content of this course looks at the American educational system and what role it plays in the development of a child.
Developmental Disorders and Psychopathology: To understand how mental illness develops in children, students must know how mental illnesses show up at each developmental stage and which symptoms you must look for.
Master of Education in Educational Psychology
Many accredited Master's psychology programs in Georgia focus on educational psychology, a specialty that applies psychological ideas to students in schools and postsecondary institutions. On average, you need 36 credits to complete a Master's degree in educational psychology.
Classes Required for Master of Education in Educational Psychology
Foundations of Human Development for Education: This course blends developmental psychology concepts with the American education system to find out how they impact childhood growth.
Foundations of Motivation for Education: Find out what motivates learners, particularly those at the elementary and secondary school levels.
Foundations of Cognition for Education: Build your knowledge of cognitive processes and the development of knowledge.
Nurturing Independent Learners: Learn about the strengths of independent learners and how educators can encourage their continued growth.
Applied Statistical Methods in Education: Apply your knowledge of statistics to the field of educational psychology in this course. In doing so, you may learn how to analyze educational psychological research and its validity.
Educational Program and Project Evaluation: Discover techniques for evaluating educational programs for efficacy, improvement, and application of evidence.
Construction of Educational Measuring Instruments: This course explores the creation of instruments used in educational measurement. You may learn how to create tests and measurements that accurately assess student performance.
If you want to start working toward a career in psychology, this is your chance to compare the best psychology Master's programs in Georgia.
Browse our list of psychology Master's programs in Georgia and contact local schools now.
Master's in Psychology Jobs in Georgia
Mental health counselor
Marriage and family therapist
Social and community services manager
By the time you graduate with a Georgia Master's in psychology, you should have a clear idea of your career options and how you plan on using your education. This should be a priority before you even begin your education, since many career paths require specialized training.
For example, if you want to go into mental health counseling, you need to become a licensed counselor in the state of Georgia. Those who want to go into marriage and family therapy must earn an entirely separate therapy license. Other roles, such as those in social services management, do not have any specific licensure requirements. In these career paths, your graduate education may be enough to help you secure a competitive position.
Some careers are focused on the development and analysis of psychological research. You may have to earn your dues as a research assistant, since you may not have the experience you need to pursue managerial research positions. As an assistant, you may contribute to others' studies and analyze data. This experience may prepare you to take on more demanding research roles in the future.
Take advantage of the growing need for mental health professionals in Georgia by taking your education to the next level.
Check out our list of psychology Master's programs in Georgia and request information from psychology programs today.
Massachusetts Master's Degree in Psychology Curriculum
If you've ever wanted to begin a rewarding career in psychology, you've likely considered a Massachusetts Master's degree in psychology. While a Bachelor's degree may provide a solid foundation for a psychology career, the vast majority of job openings require a graduate degree.
A psychology Master's degree may focus on the clinical applications of psychological theories, the development of theories through research, or the study of psychology through experimentation.
Learn more about earning a Master's degree in psychology online or in person with our list of psychology Master's programs in Massachusetts.
Master of Arts in Psychology
There are many different options for those wanting to earn a Master's degree in general psychology. Programs on the short end of the scale include roughly 30 credits, which you may be able to earn over a period of four semesters. However, programs may require as many as 60 credits, which may take up to four years. It's important to compare options and select a degree that offers the training you need in relevant areas.
Classes Required for Master of Arts in Psychology
Developmental Human Psychology: The processes that children go through at each stage of growth.
Research Methods and Design: Core methods for creating and assessing research
Foundations of Clinical Practice: The rules and ethics of clinical practice, particularly in counseling
Theories of Psychotherapy: Key theories used in the development of psychotherapy treatment techniques
Multicultural Counseling: Culturally sensitive counseling techniques and how they are used in group and individual counseling techniques
Theory and Process of Group Interaction: How to effectively run a group counseling session while ensuring that all participants are getting what they need from a session
Trauma and Loss: How trauma and loss can affect individuals and their growth, as well as how trauma may increase a person's risk for mental illness
Master of Arts in School Psychology
To become a licensed school psychologist, plan on attending one of the accredited psychology Master's programs in Georgia and earning at least 60 credits. Credit requirements are fairly high in this specialty because you need a substantial amount of clinical training and experience to become licensed. Throughout your education, you should work under the supervision and guidance of licensed school psychologists.
Classes Required for Master of Arts in School Psychology
Education of the Exceptional Child: How a gifted/talented child's educational needs may differ from the needs of a typical student, and how educators can meet those needs
Foundations of Learning, Cognition, and Academic Intervention: The importance of timely intervention for students who are struggling academically, socially, or emotionally
Foundations and Contemporary Issues in Psychoeducational Assessment: An overview of how student progress is measured in education and the issues that arise with contemporary measurements
Behavioral Management in the Classroom: Evidence-based techniques for managing problematic behaviors in the classroom
Master of Science in Marriage and Family Therapy
Therapy-based programs in Massachusetts must include at least 48 credits. In many of your required courses, you develop your understanding via clinical rotations. In these rotations, you learn about the unique needs of families and couples while creating treatment plans that may help them communicate effectively.
Classes Required for Master of Science in Marriage and Family Therapy
Introduction to Family Therapy: The goals of family therapy and how family-based therapy sessions differ from individual counseling sessions
Group Counseling: Techniques for running group counseling sessions and tackling clients' goals in therapy sessions
Diversity in Counseling: The importance of culturally competent counseling techniques and the cultural factors that may influence a person's thoughts or behaviors
Theories of Family Therapy: Evidence and research that has shaped family therapy over the years
Family Therapy Assessment and Intervention: How counselors assess a family's issues and decide what their treatment goals are; the interventions and treatment modalities used to tackle these issues
Couples Therapy: Why couples consider therapy, which issues are treated in couples' counseling sessions, and how therapists handle each couple's unique issues
Master of Arts in Organizational Psychology
Industrial/organizational Master's in psychology programs in Georgia tend to be some of the shorter options available, often allowing students to graduate in as little as two years. This specialty explores the role of psychology in corporate settings, the stresses faced by today's workers, and how organizations may offset these stresses to improve the employee experience.
Classes Required for Master of Arts in Organizational Psychology
Organizational Behavior: The behavior of professionals in corporate settings and how these behaviors may improve or worsen the culture of a company
Organizational Culture and Design: An overview of company culture and the design of programs that improve the employee experience
Job Analysis and Employee Selection: Methods and techniques for analyzing a professional role and choosing an employee to fit that specific role
Organizational Leadership: The qualities of effective leaders and how they can improve employee and customer experience in their organizations
Special Topics in Industrial/Organizational Psychology: Current research in industrial/organizational psychology and the issues that affect this field
Find the right program for you today with our list of the best psychology Master's programs in Massachusetts.
Request more information from local schools to choose a great program.
Master's in Psychology Jobs in Georgia
Mental health counselor
Marriage and family therapist
Social and community services manager
Georgia, like many other states, has an extremely well-developed social services system. This safety net protects families, the elderly, and the mentally ill from going without. Because of this safety net, there may be many career opportunities for those who want to work in social services. As a manager, you may oversee funding sources, ensure that funds are used appropriately, allocate services to those on waiting lists, and manage staff.
Many graduate-level psychology careers are available to those who specialize in therapy. With a general counselor license, you may work with those who have mental health issues or substance abuse issues. If you earn a specialized marriage and family therapy license, you may counsel couples and struggling families through the difficulties of life.
It's important to remember the role of experience your psychology career. As a new psychology graduate, you may qualify for entry-level jobs. By gaining seniority and becoming more experienced in your chosen practice setting, you may turn your entry-level position into positions with more responsibility. As a student, you may want to get as much experience as possible while building your professional network.
Discover how a Georgia Master's in psychology could revitalize your career.
Contact psychology Master's program in Georgia today to learn more about your options.