How to Become a Career Counselor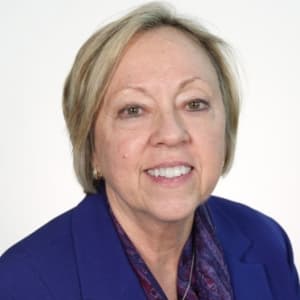 Featuring an expert interview with Dr. Janet Lenz
You can make a career by helping people find success in their careers. Career counselors do it every day—and many more will soon be needed.
What Is Career Counseling?
Career counseling is a process that helps people in all stages of life make career choices that match their interests and skills. People come to career counselors for guidance in finding work, transitioning from school to the workforce, moving from one career to another, or revitalizing a stagnant career.
<!- mfunc feat_school ->
Featured Programs:
Sponsored School(s)
<!- /mfunc feat_school ->
In many cases people come to career counselors because they have no idea what they want to do or what kind of work they might be good at. They know they're not happy in their current profession but aren't sure what steps to take to find a more fulfilling career.
Career counseling addresses the needs of broad and varied population groups. Career counselors might work with teenagers who are just embarking on a career or retirees who want to get back into the workforce. They can work with people at all levels of education levels, all socioeconomic statuses, and all cultural and ethnic backgrounds.
What's the Difference Between a Career Counselor and a Career Coach?
The terms "career counselor" and "career coach" are often used interchangeably. While the goals of both are to help people find rewarding careers, they are technically not the same thing. Career counseling is a specialized type of counseling within the field of psychology. Career counselors employ scientific and academic theories, tests, and analyses to help people determine a suitable career path. In addition to focusing on career development, these counselors help people overcome anxiety, depression, or other emotional issues related to finding a job or making a career change. Career counselors must earn a master's degree and be awarded a state license to practice.
There is currently no special education or licensure required for career coaches. Because of this, their methods and areas of focus tend to vary more. This is not necessarily to say that they are less effective than a career counselor. Career coaches may be better at developing "hard" skills such as resume-building rather than the scientific assessment of a client's personality and skills. But because they aren't trained in counseling per se, they may not be as likely to focus on the emotional aspects involved with career development.
What Does a Career Counselor Do?
Career counselors use a variety of tools to help people identify career paths that align with their talents, personalities, and interests. The ultimate goal: to help people find satisfaction and joy in their work.
Career counselors achieve these ends first by assessing their clients' personalities, skills, aptitude, education, interests, and goals. They use tools like IQ tests and other aptitude assessment techniques to get an understanding of their clients' intellectual capacities and abilities. They create questionnaires that help them develop profiles of their clients' interests, skills, expertise, and likelihood of thriving in different professional environments.
To get a better understanding of the complexities of their clients' personalities, career counselors use tests like the famous Myers-Briggs Type Indicator, which remains one of the most commonly used tools. The test helps career counselors group their clients into one of 16 distinct personality categories first established by analytical psychology pioneer Carl Jung. The test assesses, among other things, how people process information, make decisions, view and deal with the outside world, and organize and structure their lives.
Career counselors take what they learn from these and other psychological assessments and measure the results against variables like a client's age, work history, and educational background. They assess whether or not their clients are utilizing their strengths and make suggestions about options like continuing education.
They then discuss the findings with their client, help the client set reasonable and achievable goals, and work with them to develop strategies for achieving those goals according to a specific timeline.
Career counselors also help their clients determine what education they need for a career, find suitable education programs, and complete applications. They help clients find work by developing skills in resume building, interview techniques, job-search strategies. Clients who need more specialized information—perhaps about an unusual career—may be provided with resources and connected with specialists, agencies, or services that might be able to assist them.
Although sometimes relationships with clients are short-term, career counselors also develop long-term relationships with clients whose goals cannot be realized in a short period of time. In this relationship a career counselor might create a long-term plan, monitor the client's progress, assess whether the strategies in the plan are working, and make adjustments to the plans as the client's situation evolves. The end goal is to make the client self-sufficient by teaching them the skills and techniques they need to continue advancing on their own without the aid of a professional counselor.
Career counselors work in a variety of environments, including schools and colleges, social services offices, government agencies, training centers, staffing agencies, and private practice.
Career Counselor Salary and Job Outlook
Career counselors are in high demand. CareerOneStop projects that career counselor jobs will increase 8% between 2018 and 2028, which is much faster than the average for all other positions. In some states the rate is much higher: 38% in Utah, 23% in Colorado, and 21% in Texas and Washington.
Career counselor salary also varies by location. The following table shows the average pay in the United States and the five top-paying states.
Average Yearly Salary
United States
$56,310
California
$69,510
New Jersey
$69,090
Massachusetts
$67,110
Connecticut
$66,970
Delaware
$65,860
States in which career counselor salaries are above the national average include District of Columbia, Washington, Alaska, Maryland, New York, Virginia, Texas, Rhode Island, Kentucky, Pennsylvania, Nebraska, Hawaii, Oregon, Nevada, and Wyoming.
Steps to Becoming a Career Counselor
There are five basic steps to becoming a career counselor:
Earn a bachelor' degree
Earn a master's degree
Get your license
Consider additional certification
Pursue continuing education
Earn a Bachelor's Degree
To work as a career counselor, you must start by completing an undergraduate program and earning a bachelor's degree. Common paths include degrees within the fields of human services, social science, and behavioral studies. Psychology, of course, is a natural fit in terms of choosing a major. No matter what you choose, it will take you about four years to earn a bachelor's degree—two years if you have a transferrable associate degree.
Earn a Master's Degree
Unlike psychologists, who must earn a doctorate, career counselors can enter the field with only a master's degree. It's most common for career counselors to hold master's degrees in areas like counseling and career services, but there is some room for variation. Master's programs generally take a year and a half to two years to complete and generally require completion of hands-on clinical work.
Get Your License
Unlike voluntary certification, most states require career counselors to earn a license before they're allowed to work. Different states have different requirements regarding education and supervised experience, and some states issue only one license while others have a tiered system. They all require you to pass at least one exam. To find the state board you need to apply to, select your state from the list in the "Schools by State" option on this website.
Consider Certification
Although certification is voluntary, earning these extra credentials can help you specialize, validate your qualifications, and give you more authority in your field.
The National Career Development Association (NCDA) offers six types of credentials for people of different backgrounds and professional tracks, including certified career counselor (CCC) and certified school career development advisor (CSCDA). The National Board for Certified Counselors (NBCC) awards its own CCC, which is the world's most significant national certification.
Pursue Continuing Education
The NCDA requires 30 hours of continuing education credits every three years to keep certifications active and in good standing. The NBCC has a five-year recertification cycle that requires yearly continuing education and yearly completion of an "ethics attestation." Most organizations that award similar credentials require comparable continuing education commitments.
Even if it's not required, however, you should always keep learning. The field—and its laws, regulations, technologies, ethical standards, tests, and techniques—are ever-evolving. You must evolve with them if you want to stay competitive and serve your clients well.
Career Counseling Resources
Whether you're still in school, working toward your license, active in your career, or pursuing continuing education or professional networking, the following organizations can help and guide you along the way.
Expert Q&A with Dr. Janet Lenz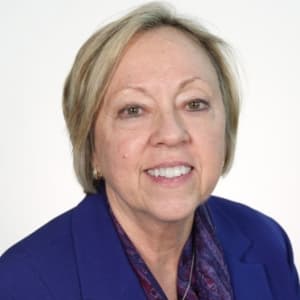 Dr. Janet Lenz is the Career Center Program Director for Instruction, Research, & Evaluation at Florida State University. She is also an Assistant-In faculty member in the Educational Psychology and Learning Systems (EPLS) Department; coordinator for the M.S./Ed.S. career counseling specialty within the EPLS Psychological Services in Education program; and past president of the National Career Development Association (NCDA).
What should someone considering career counseling expect on the job?
It depends on the setting career counselors are in. If they are in private practice, they will typically see a steady stream of individual clients. They may conduct workshops, run groups, and do some consultation—maybe do some distance counseling.
At a university, the day is very mixed in that counselors see clients, and then they often go teach, make presentations to various campus groups, and create or revise materials. They may collaborate with other individuals, both on and off campus, to enhance the services provided to students. No two days are alike. It never gets dull because unique people come through the door every day.
What kind of changes have there been in career counseling over the last few years?
One change is keeping up with technology and how to make good use of what's out there, exploring ways to use video conferencing, Skype, and other ways of interacting with clients. In countries where they don't have ready access to professional career counselors, taking advantage of technology is critical.
One of the big things about the field globally is the growth of career counseling around the world in countries where there weren't career counselors before. The National Career Development Association (NCDA) has been training paraprofessionals; they're not master's degree counselors, but they're career development facilitators (CDFs). NCDA was a leader in developing the CDF curriculum (120 hours, 12 modules). That curriculum has taken off and been translated into many different languages. The career counseling field has a range of service providers: professionally trained career counselors, career services administrators, paraprofessionals, and career development facilitators.
Because of technology and the Internet, people have access to more information than ever before on jobs and career planning. How is this affecting the industry?
There are people who get the information they need and maybe don't come in, and that's okay. A lot of what you see is that people are overwhelmed by the information. People have accessed bad information. You see discouraged job hunters. You have to help job seekers think about different strategies that may incorporate technology, but also don't overlook the things that have always worked—networking, looking into hidden job markets, doing information interviews, and paying attention to the entire job search strategy, not just clicking on links.
The other thing that you see with people is that it's not just about having information. Some people have personal struggles: they're anxious; they're frustrated; they're discouraged. A professional career counselor knows how to deal with all that, along with helping someone make a career choice, make a career transition, or find a job… Our goal is to teach people an approach to solving career problems so they will be able to solve them on their own.
As the coordinator of Florida State University's (FSU) career counseling specialty, what do you look for in students who apply to the program?
We don't look for a particular undergraduate [student]. We really look for people who have a clearly identified career goal that career counseling is what they want to do. How did they determine they wanted to go into this field? What qualities do they have that would make them successful both in the field and in graduate school? They should have a passion for career counseling. This information should be reflected in their personal statement.
Are there any specific individual traits that are important as a career counselor?
Certainly, you need a regard for other people and the ability to relate to a range of individuals. Our career center is open to the public, so we see young people, college students, and older adults. A career counselor should be comfortable working with a diverse range of people, be creative, be resourceful, and be able to stand up in front of a group and deliver a presentation.
Career counselors should also have skills in designing and delivering programs for targeted populations. Counselors have to be comfortable with information and helping clients think through the complexity of their life situations. It's a creative, social, problem-solving kind of role.
Any other thoughts for aspiring career counselors?
It's an inspiring and exciting field. It's a way to make a difference in people's lives every day.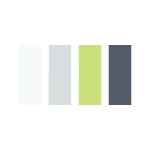 <!- mfunc feat_school ->
Featured Programs:
Sponsored School(s)
<!- /mfunc feat_school ->