Masters in Psychology Online Degree Programs in New Hampshire
Find Programs for Master's of Psychology Degrees in New Hampshire
The field of psychology has had a profound impact on life in the United States, which is why this field of study is expanding so rapidly and in so many specialty areas. In New Hampshire, psychology professionals often focus on issues that are directly impacting the people of New England. For example, at the last Erik Cogswell Memorial Conference, psychology professionals and researchers from all parts of the state met to discuss the growing problems of mental illness and substance abuse in New Hampshire (Seacoast Online, 2015).
These issues pose quite a few challenges to the mental health community of New England and the need for advanced practitioners is higher than it has been in years. However, medical doctors are not the only ones who can help those suffering from substance abuse or mental health problems. Advanced practitioners who have studied psychology at the graduate level can take on many different positions in this state.
Find out how you can confront these issues by contacting Master's in psychology programs in New Hampshire.
<!- mfunc feat_school ->
Featured Programs:
Sponsored School(s)
<!- /mfunc feat_school ->
What Can You Expect from Psychology Master's Programs in New Hampshire?
Before you begin applying to schools, it is important to know exactly what you're getting into as a psychology graduate student. You may have to choose from several different fields of study. While you can study general psychology, many students opt to specialize in a field like developmental psychology, school psychology, forensic psychology, biological psychology, or another subject.
Generally, these programs can be completed in about two years. However, some programs have more rigorous clinical requirements, which may add more to your workload.
As you learn about the curriculum of your chosen program, you can discover where your education will take you and how you may be able to use your training after graduation. If you decide to focus on general psychology, you may build your practical and theoretical understanding in courses like Child and Adolescent Development, Psychopathology, Ethics and Clinical Psychology, Cognitive Bases of Behavior, and Psychodiagnosis. Interspersed with your classroom courses, you may find classes that require lab work, research, or clinical experience.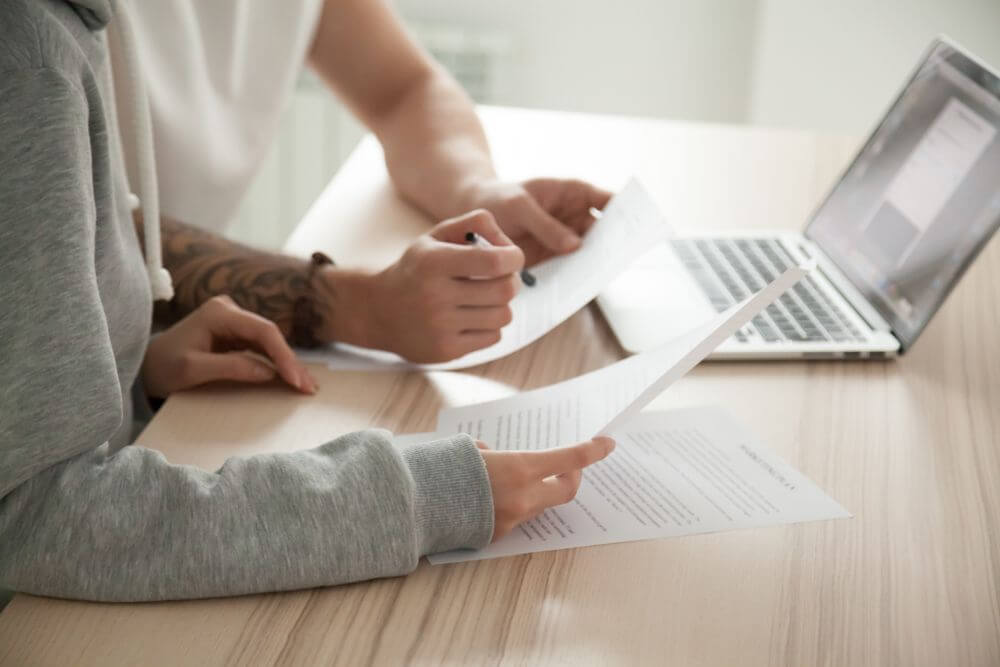 Numerous financial aid programs are in place in New Hampshire, and spending some time looking into your options may help you minimize your debt. The New Hampshire School Counselor Association Graduate Student Scholarship is intended for students earning a Master's degree in school psychology or counseling psychology.
At Antioch University of New England, students can earn master's degrees in applied psychology. This degree will prepare students to become mental health counselors. The university also offers a doctorate program in psychology for those interested in continuing their education. New England College offers a master's in psychology in mental health counseling. Through courses and an intensive internship, the on-site program will prepare students to earn counseling licenses in New Hampshire and other states. At Plymouth State University, students can earn a master's in school psychology, school counseling, and mental health counseling, among other programs. The school even allows students to create a special concentration in an area of interest.
Working With Your Master's Degree in Psychology in New Hampshire
One of the main benefits of studying psychology is getting the chance to explore numerous career paths. However, by the time you graduate, you should already have a solid idea of your future career path and how you want it to go. Certain careers require very specific training and education, which may mean selecting a particular specialty for your degree.
Clinical psychology is a common choice in New Hampshire, particularly as the Affordable Care Act brings more people with mental health needs to hospitals and clinics. The average salary for a clinical psychologist in New Hampshire is $65,900 per year (O*Net, 2015). By the year 2022, job openings in this field are expected to grow 10% (O*Net, 2015).
If you would like to encourage the next generation of psychology students, you may consider becoming a psychology teacher. This involves teaching at the undergraduate level. You may be well suited to this option if you complete a teaching assistantship. The average salary for a psychology teacher is $74,800 per year, and job openings may increase 9% by 2022 (O*Net, 2015).
Psychology is a demanding and exciting field. Get involved in it now by contacting Master's degree programs in psychology in New Hampshire.