Doctorate in Psychology degree Programs – Online PhD and PsyD Degrees
Introduction to Doctorate in Psychology degree and PhD Level Programs
OnlinePsychologyDegrees.com wants to help you find the best doctorate in psychology degree programs online. Expanding your psychology education is a great way to stay abreast of changes in the field, and can help you grow in the profession. If you are committed to becoming a practicing psychologist, earning your PhD in psychology is essential. A clinical or counseling license will require a doctoral degree, as will many academic and higher level research positions. To learn more about online PhD psychology programs and traditional programs, take some time to read about your choices. Then contact the schools on this page to request program materials!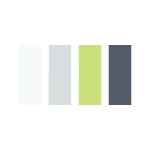 Should You Pursue a PhD or a PsyD?
You actually have two degree choices when it comes to earning your doctorate in psychology. The best one for you depends on what you ultimately want to achieve.
A Doctor of Psychology Degree, often called a PsyD, is a treatment-focused degree, and is ideal if you want to apply your knowledge in a clinical setting.
Some PsyD degree holders teach or design and perform research, but most are interested in treating people. This is a great route to take if you plan to open your own practice, or if you want to provide services directly to patients. There are many PsyD programs online to choose from.
A Doctor of Philosophy in Psychology, or a PhD degree, is more academic and usually leads to a position in research or teaching.
If you earn your degree in a PhD psychology program, you will be prepared to work in academic settings, hospitals or governmental agencies. Clinical work can be done if you earn your PhD, but it is not the primary focus of the degree.
One exception to this is the PhD in Clinical Psychology. These programs prepare you for clinical practice, and there are often several specialization options within these types of psychology PhD programs.
What are admissions requirements like for the best online psychology degree programs?
You do not always need a master's degree to start on your doctorate. If you currently have a bachelor's degree, even if it is not in the field of psychology, you may be able to earn your master's as you complete your doctoral degree.
It's important that your degree credits transfer to the school you choose and that you've earned respectable grades. If you are applying to highly competitive schools or if you want to obtain merit-based scholarships, you will need to match a high GPA with good scores on the Psychology GRE. You will submit your transcripts, application and GRE scores to the schools you apply to, along with a personal statement or statement of purpose.
It helps tremendously if you can show some research experience. Find psychology research projects in your field of interest, volunteer, and work hard. That track record counts, and a recommendation from a supervisor will help your chances as well. Don't neglect the personal statement. The admissions committee wants to understand who you are and why you want in to their program. The statement needs to be compelling and well-written, and should make you stand out from other applicants.
What are doctoral programs in psychology like?
Whichever degree path you take, you are undertaking a major commitment of both your time and your finances. It can take anywhere from four to six years to complete your doctoral degree in psychology, and the process involves much more than mere classroom work. If you are able to, applying to fellowship programs is a great way to move through graduate-level education in psychology. There are often funding opportunities tied to these programs.
For online PsyD programs, you will:
apply the scientific method and behavioral science knowledge in clinical settings
investigate research methods, theories and practice guidelines involving various mental illnesses, different populations and modalities of treatments
complete a supervised practicum in a clinic, allowing you to hone your skills
write a doctoral dissertation, which is quite an undertaking in and of itself
If you are applying for national or state licensure, you need to tack on two years of a supervised internship after you have earned your degree in order to practice and treat patients.
The online psychology PhD is slightly more demanding in terms of time than the PsyD. Your work will include:
greater in-depth exposure to past and current theories and will be heavily focused on research methods
a clinical internship and a supervised residency
a written doctoral dissertation, which includes your own original research
You are eligible to apply for national and state licensure with this degree as well, making it a great choice if you are looking to obtain as much knowledge as possible.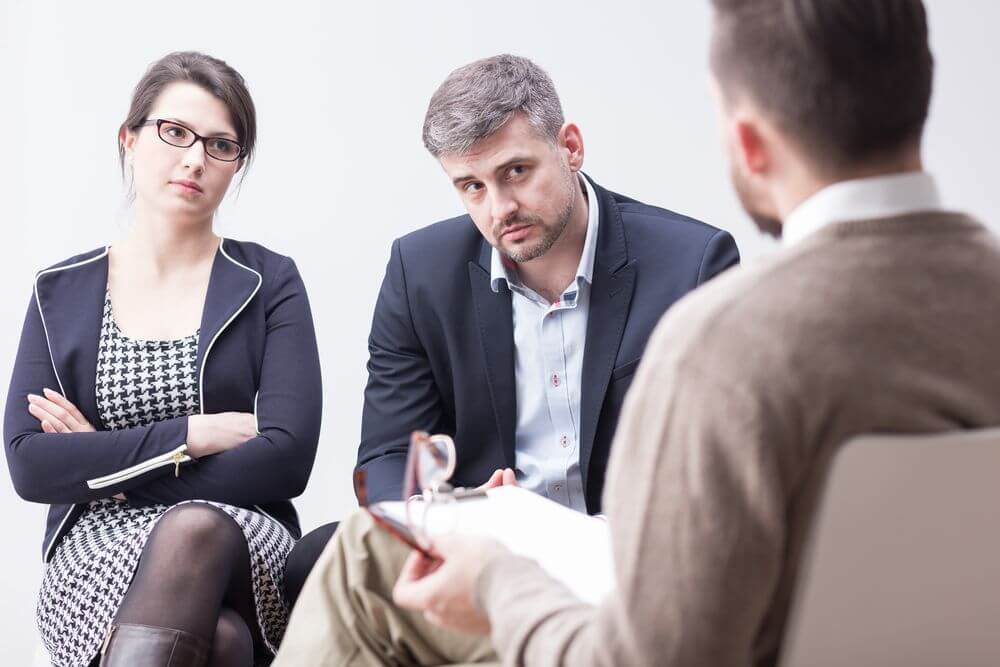 Courses that you take with online doctoral programs in psychology include some or all of the following:
Neuroscience
Foundations of Cognition
Developmental Psychology
Social Psychology
Mind, Culture and Society
Affective Science
Graduate Statistics
As you progress through your program, you may be required to teach bachelor's level psychology courses as part of your studies. The academic focus of PhD psychology programs is apparent when you look through the plan of study, which you can review to determine if the APA-accredited online programs are what you are looking for.
Accreditation of Psychology Doctorate Programs
Make sure to check accreditations for any program you consider. The usual regional accreditations apply, but look also for accreditation by the American Psychological Association. A number of specialized organizations offer additional accreditation including the Council for Accreditation of Counseling & Related Educational Programs (CACREP), the Council on Rehabilitation Education (CORE), Commission on Accreditation for Marriage and Family Therapy Education (COAMFTE), American Psychological Association (ASA) and the National Association of School Psychologists (NASP). Take the time to check out the criteria and meaning of each accreditation listed as not all are equally valuable.
2017 Career Outlook and Options For PhD In Psychology Programs
Earning your doctorate in psychology can propel your professional life to the highest level. What's more, online PhD programs in psychology can result in the same career outcomes as traditional on-campus programs. We will take a look at some common careers that individuals with their doctorate in psychology pursue after completing their degree.
Keep in mind that salary potential for graduates of psychology doctoral programs fluctuate according to your location and the role you choose.
One of your best resources for salary information is school advisers at colleges and universities that offer APA-accredited psychology PhD programs. The best psychology schools have this accreditation from the APA (American Psychological Association), which has worldwide credibility.
Below are some common careers for people who earn a doctoral degree in psychology. When you compare psychology doctoral programs, be sure to ask the program advisers about career options, and the kinds of professions their graduates typically pursue.
Online Doctorate in Psychology Career Options
After earning your doctoral psych degree you can become a licensed professional and open your own practice. That's why we'll start off this list with facts from the Bureau of Labor Statistics (BLS) about salary and job growth for psychologists.
Psychologist careers
If you want to open your own psychology practice, the BLS estimates an average salary of $72,580 per year.
What's more, job growth between 2014-2024 is expected to be 19%, which is much higher than the national average of 7%. As a psychologist, you can choose to work with many different types of clients with a variety of mental health challenges.
Here are the most common work environments for psychologists, along with the percent that works in each one.
Elementary and secondary schools; state, local and private – 25%
Government – 10%
Offices of mental health practitioners (except physicians) 9%
Hospitals; state, local and private – 6%
Individual and family services – 5%
While many psychologists do have their own private practice, you can see how many other types of organizations rely on PhD in Psychology professionals.
Engineering Psychologists
With a PhD in psychology, you could attract the attention of top employers for engineering psychologists. This may be one of the lesser known career paths, but it is growing as technology becomes more common in our daily lives. Engineering psychologists assess the interaction between humans, technology, equipment, structures, and overall work environments. They use their psychology expertise to show how humans interact with machines and tech.
Engineering psychology can save lives and help businesses improve their workplace, meet regulations, and achieve other important business objectives. While you mostly think of psychologists sitting across form people and talking about their problems, this career path for PhD in Psychology professionals proves this field is more dynamic than that. The BLS reports that psychologists who work in engineering can earn an average wage of $105,270 per year.
The American Psychological Association addresses the ins-and-outs of sport psychology on its website. Psychologists in this role can help sports professionals improve their mental state in ways that help performance. Psychologists help sports participants set goals, overcome mental roadblocks, and deal with personal mental health issues while working in a high-pressure performance driven profession.
Every major sports team has psychologists and counselors on staff. Individual players sometimes hire psychologists to work with them on a full-time basis, only focusing on their issues. The BLS doesn't list the salary potential for sports psychologists, but we believe it is safe to assume it's in the average range of psychology salaries. Ask each school you speak with just to be sure.
The BLS reports that psychologists who work in industrial-organizational roles can earn an average wage of $92,320 per year. So, what do these psychologists do? Industrial-organizational psychologists aid organizations in areas such as human resources, management, employee relations, sales and marketing, training and development, and other activities that benefit employees and achieve business goals.
Many large businesses and government agencies can use the help of industrial or organizational psychologists . In an industrial psychology PhD program, you learn how to help large organizations improve in several areas critical to their culture and profit potential.
Do You Want To Learn More About Your Psychology Career Potential?
Compare doctoral psychology programs using our featured school and quick search resources, and ask each school to discuss your career potential before you commit to a program. Ask what their graduation rate is, and what common occupations and salaries are for their graduates. This will help you determine which programs are right for you.
Additional Resources
Scholarships and grants abound, but getting them is easily as competitive as getting into good APA accredited online PsyD or PhD programs. You can find national as well as local chapter-based grants and scholarships at the National Honor Society on Psychology Psi Chi. The American Psychological Association (APA) maintains an online directory of funding options.
Once you have decided that you want to earn your doctorate in psychology, deciding where to go is an important next step. A helpful page from the Social Psychology Network ranks clinical doctoral programs. Brick and mortar schools generally do not offer online PhD or PsyD degrees due to the need for extensive interpersonal interaction along with in-person practicums and internships.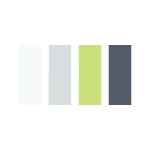 Additional Criminial Justice Schools