Doctorate in Psychology
A doctorate is the highest degree you can get, and for the field of psychology, that means a Ph.D. or a Psy.D. When you complete a doctoral program, you'll have the training you need to contribute at the highest levels of the field in research, academic, and clinical settings. Moreover, if you want the job title "psychologist," you'll first need to first earn a doctorate-level degree. Although licensure requirements vary depending on where you live, this lofty educational requirement is a prerequisite in every single state.
Most doctorate programs in psychology focus on specific areas of study, such as neuroscience, cognition, developmental, industrial/organizational, or behavioral psychology. Some programs will expose you to cross-specialty instruction combining one or several areas. You'll learn how to conduct high-level independent research through instruction in areas such as qualitative and quantitative methodologies and theories under the instruction of faculty who specialize in each specific discipline.
This page will help you understand the different types of programs and degrees (Ph.D. and Psy.D.), what you can expect from each, and how to choose a program that's right for your career goals. We also profile some top programs offering doctoral-level programs in psychology.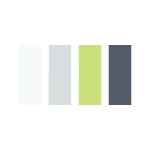 Types of Doctorate Degrees
You have two degree choices when it comes to earning your doctorate in psychology. The best one for you depends on what you ultimately want to achieve.
A Doctor of Psychology Degree, often called a Psy.D., is a treatment-focused degree and is ideal if you want to apply your knowledge in a clinical setting.
Some Psy.D. degree holders teach or design and perform research, but most are interested in treating people. This is a great route to take if you plan to open your own practice or if you want to provide services directly to patients. There are many Psy.D. programs online to choose from.
A Doctor of Philosophy in Psychology, or a Ph.D. degree, is academically focused and usually leads to a position in research or teaching.
If you earn your degree in a psychology Ph.D. program, you will be prepared to work in academic settings, hospitals, or governmental agencies. Clinical work can be done if you earn your Ph.D., but it is not the primary focus of the degree.
One exception to this is the Ph.D. in clinical psychology. These programs prepare you for clinical practice, and there are often several specialization options within these types of psychology Ph.D. programs.
For more information about the differences between the degrees, refer to our Psy.D. vs. Ph.D. page.
Ph.D. Degree Programs
Ph.D. programs are generally more competitive and more selective than those that culminate in a Psy.D. degree. Ph.D. programs generally take five to eight years to complete, often require higher test scores for admission, and tend to place a greater emphasis on elements such as presentations and publishing.
Admission Requirements
A bachelor's degree is required for all graduate-level study, but some Ph.D. programs also require applicants to have first achieved a master's degree, as well. Other programs, however, do not. In some cases, you can finish a Ph.D. program in less time if you already have a master's, even when a graduate degree isn't required for admission. Some, but not all, Ph.D. programs require—or at least favor—a strong background in psychology at the undergraduate level.
Curriculum
The subject matter and curriculum will vary depending on your area of specialization and career path. All Ph.D. candidates, however, can expect to encounter coursework such as research methodology and theories, foundations of cognition, psychopathology, affective science, ethics, and statistics for psychology. You'll likely have to write and defend a dissertation, pass a comprehensive exam, and complete one or two years of a practicum, internship, or externship in your area of study.
Career Paths with a Ph.D. in Psychology
Upon completing a doctorate program, you'll be qualified to pursue work in a variety of settings. Some Ph.D.s work as professors of psychology in postsecondary institutions or as education administrators or department chairs. Others work on research teams, manage research projects, or conduct independent research.
Ph.D. Careers in Research
The central difference between Ph.D. programs and Psy.D. programs is that Ph.D. candidates train more for careers in research. The following is a look at some typical settings you can explore for a career as a researcher.
Survey research: As a survey researcher, you'll collect and analyze information from a selection of people based on their responses to questions.
Naturalistic observation: With this type of research, you'll observe, record, and interpret the behavior of people in their natural environments.
Archival research: Archival research involves analyzing work published by other researchers and psychologists, as well as historical patient records.
Ph.D. Careers in Teaching
Some people who earn a Ph.D. use their training to expand on existing information and knowledge through research. Others who earn doctorate degrees teach the next generation of psychologists. Here are a few ways to apply your Ph.D. to a career in education.
Postsecondary psychology teacher: You can work as an instructor in community colleges, colleges, universities, and graduate schools as a professor or instructor teaching coursework similar to what you experienced on your road to earning a Ph.D.
Postsecondary education administrator: If you pursue a career as an administrator, you'll oversee student services, faculty research, or academics at the college or university level.
Department chair: As a department chair you'll represent the administration, advocate for the faculty, provide vision and leadership for the department, and build consensus while providing a forum for both faculty and students to voice their concerns and opinions.
Clinical Ph.D. Careers
A clinical Ph.D. trains you in the techniques and methodologies needed for a career producing new scientific research, just like a regular Ph.D. The difference is, you'll complete a clinical specialty with significant training in applied psychology for working directly with patients in clinical settings in careers such as:
Occupational therapist: As an occupational therapist, you'll use your training to help people cope with and mitigate the effects of cognitive or physical disabilities, impairments, or injuries.
School psychologist: You'll help to create healthy, safe, and supportive learning environments by applying your training to support teachers, students, and parents through your expertise in mental health, behavior, and learning.
Child psychologist: As a child psychologist, you'll diagnose and treat learning disabilities and work with children who display abnormal behavior or who have experienced trauma.
Ph.D. Specialties
You can earn a Ph.D. in a variety of specialties, but all Ph.D. programs place a strong emphasis on research and academia. Common specialties include:
Developmental psychology: A developmental psychology Ph.D. will teach you how to conduct research on how behavior, thinking, and feelings change throughout the human lifespan.
Educational psychology: An emphasis on educational psychology will prepare you for studying the way people learn and retain knowledge, particularly in classrooms or other educational settings.
Counseling psychology: This specialization will train you for a career in general practice serving people of all ages in their relationships, in social settings, and as individuals.
Industrial-organizational psychology: This emphasis prepares you for a career studying group and individual behavior in the workplace.
Cognitive psychology: Specialized training in cognitive psychology focuses on learning, perception, memory, and other critical mental processes.
Behavioral psychology: With this emphasis, you'll learn techniques such as operant and classical conditioning, cognitive restructuring, and behavioral modeling.
Neuropsychology: A neuropsychology track will train you for a career in researching brain-behavior issues and neurodegenerative disorders such as Parkinson's disease and dementia.
Social psychology: This specialization will prepare you to research how people are affected by their environments and by the behavior of other people.
Online Degrees
The American Psychological Association (APA) accredits some hybrid doctoral programs, which include both online and face-to-face instruction. The APA does not, however, accredit fully online doctoral programs, although other accrediting agencies may. Also, programs delivered 100% online will not satisfy licensure requirements. If you're interested in taking one of the hybrid doctoral programs in psychology that are APA-accredited, it's important to note that you'll be able to take only a limited number of courses online.
Alliant International University, for example, offers a clinical Ph.D. program and a clinical Psy.D. program on the San Francisco, Fresno, Sacramento, San Diego, and Los Angeles campuses. Michigan State University offers clinical Ph.D. and school Ph.D. programs, and the Chicago School of Professional Psychology offers a clinical Psy.D. at its Los Angeles campus.
Spotlight: Featured Schools
If you're pursuing a Ph.D. in psychology, you have a wide variety of excellent programs to choose from across the country. The following are just a few of the top programs in the nation. We chose the programs on this list based on our own research with regard to factors such as cost, quality, and program options. It's important to note that tuition estimates don't include associated fees, living expenses, and other costs.
University of Minnesota
Nearly 48,000 combined graduate and undergraduate students attend the University of Minnesota, the flagship university of the Twin Cities, which serves as the state's land grant public research university. The Department of Psychology, the largest in the College of Liberal Arts, is home to 140 Ph.D. students.
Degree programs: The highly customizable psychology Ph.D. program offers eight areas of specialization: biological psychopathology; clinical science and psychopathology research program; cognitive and brain science; counseling psychology; industrial/organizational psychology; personality, individual differences, and behavioral genetics; quantitative/psychometric methods; and social psychology.
Tuition: Full time up to 14 credits: $8,532 per semester for in-state students, $13,206 for out-of-state students
Stanford University
The world-renowned Stanford Department of Psychology was honored by the Smithsonian Institution in Washington, D.C. One of the first departments formed at Stanford, the psychology program has roots dating back to the 19th century.
Degree programs: The full-time Ph.D. in psychology program offers several different subfields, including affective science, cognitive psychology, developmental psychology, neuroscience, and social psychology. No matter which field you choose, you'll spend the fifth year of the five-year program working on your dissertation.
Tuition: $16,901 per quarter for 11 to 18 units
University of California, Berkeley
Berkeley's graduate psychology program is designed to produce scholar-researchers equipped to contribute significant independent research to the field. Candidates are encouraged to also take out-of-department courses to supplement their field of study.
Degree programs: The Ph.D. program is organized into six training units, each of which is overseen by department members who focus on that specific unit. The units include behavioral and systems neuroscience, clinical science, cognition, cognitive neuroscience, developmental, and social-personality.
Tuition: $5,721 per semester for both in-state and out-of-state students
University of North Carolina, Chapel Hill
The Department of Psychology and Neuroscience at UNC-Chapel Hill was founded in 1920 and consistently ranks among the top in the nation. The graduate program prepares students to teach, conduct research, and provide professional and public services at the highest levels in the field of psychology.
Degree programs: Training in the Ph.D. program is offered in six subfields: social psychology, quantitative psychology, developmental psychology, clinical psychology, cognitive psychology, and behavioral and integrative neuroscience.
Tuition: $12,580 for in-state students, $30,306 for out-of-state students
Yale University
The highly competitive graduate program at Yale accepts only about 15 new Ph.D. students every year. As an applicant, you'll specify which of five labs you'll call home, although the program includes cross-lab collaboration.
Degree programs: The five areas of concentration available in the psychology Ph.D. program are social/personality psychology, neuroscience, developmental psychology, cognitive psychology, and clinical psychology. Each program offers weekly seminars for both faculty and students.
Tuition: $43,300 per year
University of Illinois, Urbana-Champaign
The Department of Psychology at UOI, Urbana-Champaign was created in 1904. The research program includes nearly two dozen research themes, each of which is overseen by faculty dedicated to that program and theme.
Degree programs: There are nine different options for research by program areas, including social-personality, quantitative, industrial-organizational, developmental, cognitive, cognitive neuroscience, clinical-community, behavioral neuroscience, and attention and perception.
Tuition: $12,488 for residents, $26,980 for out-of-state students
Psy.D. Degree Programs
Created in the 1970s as an alternative to the Ph.D., Psy.D. degrees are doctorate programs that focus less on research and more on advanced training for the clinical application of psychology in professional practice. Accredited Psy.D. degrees are often less competitive than Ph.D. programs and can be completed more quickly, but they fully satisfy the requirements of licensure in every state.
Depending on your program and area of concentration, you'll have a choice between a wide range of possible career fields. Among the most popular are school, educational, developmental, and child psychologist. You can also pursue work as a military, cognitive, behavioral, or industrial-organizational psychologist. You might explore a specialized career as a forensic, correctional, or criminal psychologist. Experimental and social psychologists often have Psy.D. degrees, as do neuropsychologists and sports psychologists.
For more detailed information, please refer to our Ph.D. vs. Psy.D. page.
Licensure and Accreditation
Each program and career path will come with different requirements for accreditation and licensure, which will also vary depending on where you live, work, and study.
Licensure
Every state in the country requires licensure from a state board for clinical work that deals directly with patients. If you're not planning to practice psychology, and instead intend to teach or conduct research, you may be exempt from licensure requirements. This, too, however, varies from state to state. For more information on the prerequisites in your individual state, visit the Association of State and Provincial Psychology Boards.
Accreditation
No matter the course of study or career path, it's crucial to start by making sure the program you choose is fully accredited. Accreditation involves an independent third-party governing body vetting and validating the program for quality and adherence to accepted standards. Unaccredited programs will not satisfy licensure requirements in any state and will likely not meet the standards needed to conduct research or teach, even in states that don't require licensure for those who don't plan to practice. As with licensure, accreditation varies by state, so it's important to check the requirements of your specific state and program.
The following is a list of major accrediting bodies:
{{ school.SchoolName }}
See more programs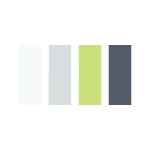 Additional Psychology Schools