Maryland Master's Degree in Psychology Curriculum
Find Programs for Master's of Psychology Degrees in Maryland
Whether you want to go into psychology as a counselor, a researcher, or a nonprofit administrator, you may find that a Maryland Master's degree in psychology is necessary. Continuing your education at this level of study may come with numerous benefits, including enhanced critical thinking skills and a stronger ability to read and understand psychological research.
As you delve into the list of psychology Master's programs in Maryland, you may find that there are many areas of specialties to consider. This makes it easier to choose a program that is directly relevant to your career goals and interests, keeping you from taking courses in specialties that may not be helpful in your career.
However, in addition to specialized psychology degrees, you may also come across general psychology Master's programs in Maryland. Take your time evaluating schools and deciding which ones you would like to apply to.
Master of Arts in General Psychology
A popular choice for recent graduates is the Master's in general psychology. In particular, this degree is helpful for those who want to go into research but do not have an area of specialty in mind. The basic research skills you develop as a graduate student may lay a strong foundation for entry-level research job openings.
In addition, many psychology Master's programs in Maryland offer some clinical work. This may give you the freedom to pursue clinical licensure and work with patients, depending on where your career takes you. This is a fairly flexible degree, so graduation requirements differ from school to school.
On the low end, some Maryland schools require just 30 credits for graduation. Some more demanding programs may require up to 45 credits by graduation. Comparing Maryland Master's in psychology programs is the key to figuring out which school fits your learning style and career goals.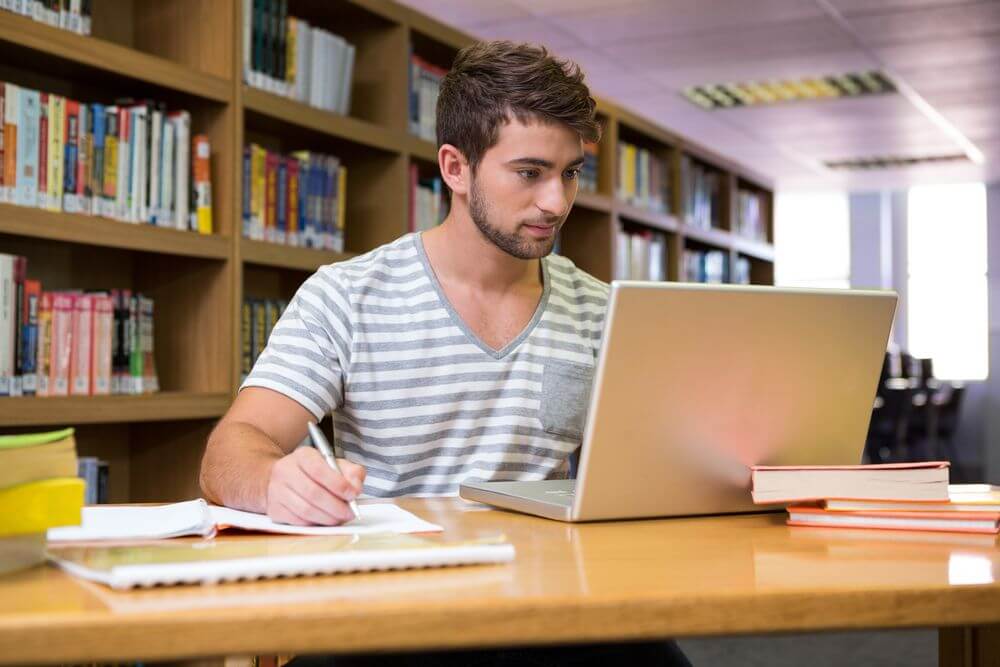 Classes Required for a Master of Arts in General Psychology
Psychological Aspects of Aging: Find out how the aging process influences a person's psychology and changes their decision making processes, their thinking patterns, and their behavior.
Learning and Memory: This class delves into the processes of learning and memory, which may prepare you to analyze these processes on brain scans and apply knowledge to the treatment of patients with different diagnoses.
Tests and Measurements: Get practice administering widely-accepted psychological tests, assessing measurements, and using this data to make treatment decisions.
Behavior Modification: In this course, students learn how to identify maladaptive or inappropriate behavior before getting practice with various behavior modification and extermination techniques.
Master of Science in Counseling Psychology
While general psychology programs offer some level of clinical experience, counseling psychology degrees require tons of clinical hours that often start as early as your first semester as a graduate student. Once you become licensed as a counselor in Maryland, you must be able to effectively treat patients with different needs and diagnoses.
To meet this high standard, you need to work under the supervision and guidance of licensed counselors and psychologists. From start to finish, many counseling psychology Master's programs in Maryland include 60 credits and over 1,000 clinical hours.
Classes Required for a Master of Science in Counseling Psychology
Psychopharmacology: This course ties in closely with abnormal psychology coursework. It explores the medications used for different psychological disorders, giving you insight into how each medicine affects the brain, what side effects it may have, and how it may improve a patient's disorder.
Sensation and Perception: In this class, learn about the five senses and how input is analyzed and received by the human body. Since many mental health issues may impact one's ability to effectively perceive risks and benefits, this course may give valuable experience in the analysis of thought processes.
Counseling Techniques: Explore core techniques used in counseling centers around the United States. After studying the theory behind each technique, you may see it used in counseling sessions and use it in supervised counseling sessions.
Applied Theories of Counseling: You may learn about important theorists in the field of counseling psychology, look into how their research has been supported over the years, and discover how to use evidence-based findings in your clinical practice.
Master of Science in Industrial/Organizational Psychology
This may be a convenient option for students looking to earn their Master's degree in psychology online. Industrial/organizational psychology is a specialized field in which you use psychology to help employees and leaders get more out of their work hours. You may focus on topics like motivation, productivity, workplace satisfaction, and workplace stress.
While many schools put you through practicum courses at local corporations, hour requirements tend to be far less stringent than they are in counseling Master's psychology programs in Maryland. You may earn an I/O psychology degree in as little as two years while earning your 30 to 36 required credits.
Classes Required for a Master of Science in Industrial/Organizational Psychology
Organizational Psychology: Learn how the theories of psychology may explain workplace behavior, group behavior, and difficulties in the American workplace.
Motivation, Satisfaction, and Leadership: These three topics tie closely together in corporate settings, which is why they are linked in this class. Find out what truly motivates employees and which motivation techniques fall flat, how to improve job satisfaction rates in different industries, and how to set up strong leadership figures that empower employees.
Personnel Psychology: As a student in this class, you may learn how the modern workplace impacts an individual's psychology, thinking processes, and actions. This information may help you come up with solutions that make the workplace a mentally healthier place for employees and leaders.
Job Analysis: The goal of this class is to show students how to analyze a job role, its main responsibilities, and what personality traits are needed for maximum success. This may assist in hiring and retention efforts.
Are you ready to start finding the best psychology Master's programs in Maryland?
Check out the list of psychology Master's programs in Maryland and use it to reach out to schools in your area.
<!- mfunc feat_school ->
Featured Programs:
Sponsored School(s)
<!- /mfunc feat_school ->
Master's in Psychology Jobs in Maryland
Mental health counselor
Marriage and family therapist
Social and community services manager
Average Master's degree in psychology salary in Maryland: $77,140 per year (BLS, 2017)
Expected job growth of 32% between 2014 and 2024 (O*Net, 2017)
Potential workplace: Cherry Lane Nursing Center
Before you even begin your time as a graduate student, you should have crystal clear career goals and timelines laid out. Many psychology careers require specific clinical experience or licenses, and without the proper planning, you may be unable to meet these requirements. Even if you narrow down your career options to a handful of choices, this may help you choose a school that prepares you for any of the positions you may apply for.
If you become a licensed therapist in Maryland, you may go into mental health counseling, family and couples counseling, or substance abuse counseling. All of these specialties are extremely important to the field of psychology. Mental health services can be difficult to come by, particularly in the more rural parts of Maryland. This is why it's important to bolster the state's workforce of counselors and improve the quality of life for residents who struggle with mental health issues, substance abuse, or family problems.
You may feel drawn to the field of research over clinical practitioner roles. This is another valuable career path in psychology; the research you conduct may change how practitioners help patients and improve clinical outcomes. Many graduates begin as assistants before moving up into research leader positions.
Take some time to learn about accredited psychology Master's programs in Maryland to decide which schools are in line with your career interests.
Request information from local schools to begin.