Positive Psychology Degrees and Online Programs
Find Programs in Positive Psychology
What is Positive Psychology?
Some critics of psychology argue that the field as a whole focuses on disorders, negative functions, and problems in human thinking and beliefs. Positive psychology is the answer to that criticism. Positive psychology programs focus on making the brain more effective, creating more happiness in patients, and reducing the negative effects of mental health disorders.
In this industry, it is impossible to ignore the impact of positive psychology. It is one of the fastest growing areas of study in the social sciences, responsible for major findings like the link between gratefulness and consistent, long-term happiness (The Sil, 2016).
If you want to spend your career learning how to make people happy and giving people the tools they need to create positive change in their lives, keep reading to find out more about positive psychology degrees.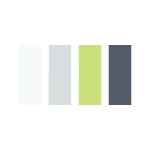 Positive Psychology Job Description
Some positive psychologists work at colleges or universities, where they conduct research, publish reports about their findings and teach students. Through their research, positive psychologists hope to contribute to a science that fosters positive traits in all areas of human interaction, from the work place to families, schools, local communities and more. Positive psychologists may also treat patients, focusing their work on highlighting the patient's strengths and virtues.
Positive Psychology Training
Like most psychologists, a positive psychologist will need a master's or doctoral degree, and a license to practice. Positive psychologists who want to work in counseling or social work must earn a master's degree. Those who want to practice as a psychologist in a clinical setting, or who want to work in academia conducting research and teaching, will need a doctoral degree from an accredited institution. There are some programs specific to positive psychology, as well, although this is still a relatively new field
Positive Psychology Career Trends and Outlook
If you choose to specialize in positive psychology, you may have the chance to work in clinical work and research. While this specialty is responsible for a huge amount of research in recent years, there is still a great need for further research that can be applied to therapeutic interventions. If you would also like to work with patients, you can utilize the ideas of positive psychology to break down harmful thought patterns and establish positive belief systems.
Research in positive psychology often yields practical, usable tips and solutions for patients. The Journal of Positive Psychology tested the effects of humor-based online interventions on happiness levels and depression levels. Their research found that these interventions temporarily relieved depression symptoms and increased happiness levels long-term (Journal of Positive Psychology, 2016).
If you earn a doctoral degree, you may go into counseling psychology. After learning how to become a positive psychologist, you can provide clinical services to patients. Counseling psychologists are expected to enjoy a surge in job openings through 2024, and the average salary in the specialty is $73,270 per year (O*Net, 2017).
With a Master's degree from one of the positive psychology schools in your area, you may find work as a mental health counselor. Job growth in this field is expected to increase rapidly through 2024, with over 54,000 new positions expected (O*Net, 2017). The average salary for a mental health counselor is $42,840 per year (O*Net, 2017).
You could find the ideal psychology career by studying positive psychology. Since this field is so new, there are many discoveries and areas of research that have yet to be uncovered. Find out how you can get started and request information from some of the best positive psychology programs in the country listed below.
{{ school.SchoolName }}
See more programs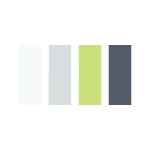 Additional Psychology Schools