Master's in Psychology Programs in North Dakota
Find Programs for Online Psychology Degrees in North Dakota
Find Programs for Master's in Psychology Degrees in North Dakota
All societies need the same cornerstones to function. One of the fastest growing areas of importance in the United States is mental health care. Once believed to be an optional part of health care that was reserved for those with big bank accounts, psychological care is now seen as a necessary part of physical health and well-being.
However, that doesn't mean that everyone in North Dakota has equal access to mental health care services. North Dakota has a growing problem with its prison population—studies indicate that the amount of mentally ill people in the prison system is increasing far too rapidly in North Dakota (InForum, 2015). Hiring more psychology professionals who can work with people in and out of the prison system can reduce the stress on the corrections industry.
No matter how you want to use your interest in psychology, graduate study could be a great choice for you. Keep reading and learn more about Master's in psychology programs in North Dakota.
<!- mfunc feat_school ->
Featured Programs:
Sponsored School(s)
<!- /mfunc feat_school ->
What Can You Expect from Psychology Master's Programs in North Dakota?
Psychology is a multifaceted field, which can be very beneficial to you as you look into Master's degree programs in this field. Although you do typically need a Bachelor's degree to study psychology at the graduate level, you do not specifically need a psychology degree. Prior experience or coursework is a major point of consideration in this field.
Over the course of one to four semesters, you should earn no fewer than 30 credits in advanced psychology courses. Each program has its own requirements, but most programs range from 30 credits to 45 credits.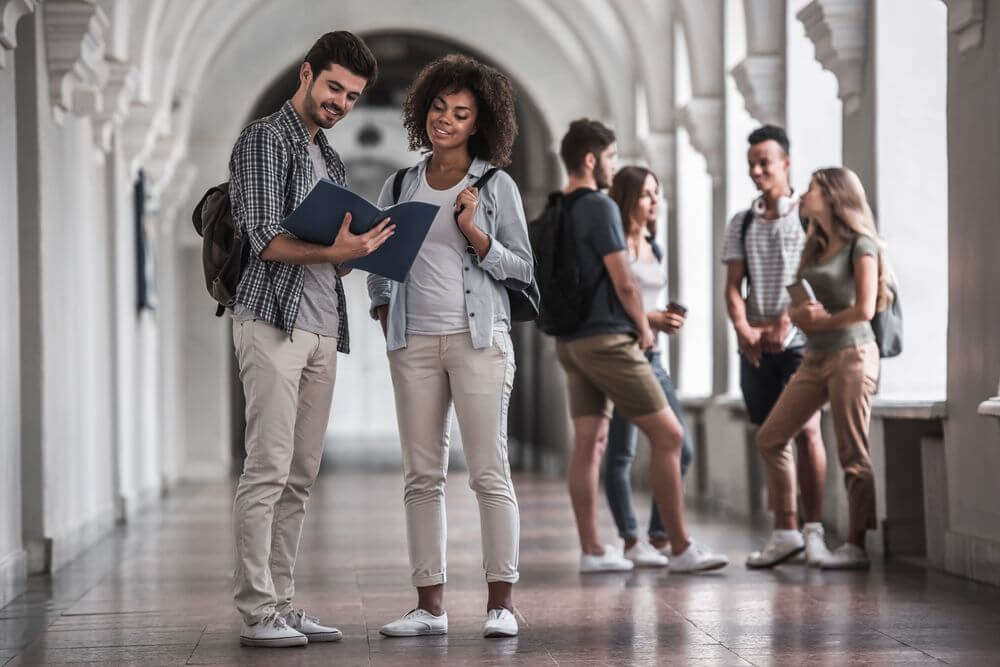 The curriculum that you are expected to follow as a student is dependent on the field you study. You may earn a Master's degree in general psychology, which involves completing coursework in many areas. Some of the courses you may take include Child and Adolescent Development, Ethics and Clinical Psychology, Psychopathology, Cognitive Basis of Behavior, and Psychodiagnosis.
Clinical experience is absolutely critical in psychology, but it comes in different forms at each school, especially at the graduate level. Some schools may require you to complete a thesis, while others ask you to spend a specific amount of time working with patients in a clinical setting. If you want to go into research or teaching, you may conduct research prior to graduation.
Getting familiar with financial aid opportunities may help you earn money towards your educational expenses. The North Dakota Counseling Association awards funds to students who want to pursue careers in counseling.
Working With Your Master's Degree in Psychology in North Dakota
By the time you graduate, you should be ready to get out into the workforce and display your knowledge of psychology to potential employers. Some potential work settings include hospitals, social service agencies, mental health clinics, and inpatient psychiatric programs.
If you study counseling psychology, you may look for positions that involve counseling individuals, families, and patients with mental health issues. By 2022, the demand for counseling psychologists may increase 8% (O*Net, 2015). The average salary reported in this field is $63,800 per year (O*Net, 2015).
Health care social work brings together the fields of mental health care and social services. North Dakota may experience an 18% increase in job openings through 2022, and health care social workers in this state claim an average income of $45,200 per year (O*Net, 2015).
A Master's degree is a great step toward a rewarding career. Get started now and contact Master's in psychology programs in North Dakota.
Some of the schools in North Dakota offering graduate programs in psychology are:
North Dakota State University: A public institution located in Fargo, the schools provides a Master of Education in counseling or Master of Science in counseling. Both degrees offer specializations in community counseling and school counseling. The Master of Science programs include more science-based coursework.
University of Mary: A private Catholic school located in Bismarck, it offers a Master of Science in counseling for those seeking clinical and direct practice opportunities in mental health, education and human services settings. The program also offers training in counseling fundamentals with concentration options in community counseling, school counseling, and addiction counseling.
University of North Dakota: A public institution in Grand Forks, this school has several different degree programs in graduate psychology. There is a Master of Arts in counseling or forensic psychology, which are delivered online, and general and experimental psychology, which are taught on campus. Studies in Forensic Psychology are specifically about the role of psychology in the justice system. A forensic psychologist can be called upon as an expert witnesses during a criminal trial.