<!- mfunc feat_school ->
Featured Programs:
Sponsored School(s)
<!- /mfunc feat_school ->
I am interested in studying psychology to obtain a…
What is Psychology? – Psychology is the science of the human mind and behavior, including thoughts and feelings and states of consciousness. It includes both neurological science through the study of brain architecture and activity, and social science, by examining individual and group thinking and interactions. Psychology has a near endless number of applications, but is primarily applied in individual and group counseling as well as clinical in-patient mental health treatment.
ONLINE PSYCHOLOGY DEGREE PROGRAMS
Schools, Classes, and University Comparison Resource
We have collected information on over 10,000 psychology degree programs from over 1,600 colleges and universities across the United States. Our listings include information about the many available specialties at all degree levels. Use this resource to explore and compare psychology programs until you find the perfect fit for your career goals.
When you speak with psychology colleges and universities about their doctorate in psychology programs online, ask what kinds of internship opportunities they can help you pursue. This will be essential to helping you choose the best psychology program for your career goals.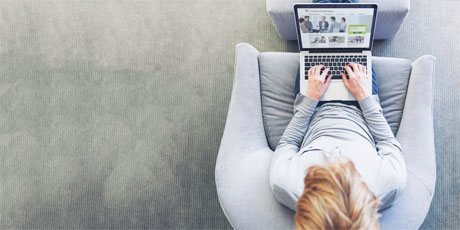 Psychology Online Degree Programs: The Good News for the New Generation
Perhaps your goal is to attain an associate or bachelor's degree and enter the workforce as soon as possible. Or, you might be interested in continuing your education at the master's or doctorate level. In either case, considering an online program can make a lot of sense. Online programs can have an advantageous impact on three key areas of life: location, time, and money. With online psychology degree programs, you have significantly more choices because you don't have to factor in your location. They are also flexible: they allow you to schedule your courses around your professional or family obligations and take courses at your own pace. Finally, because you can take longer to complete a program, you will also be able to take longer to pay for courses—which can be helpful if you are on a tight budget. And you can also save on commuting costs and campus fees.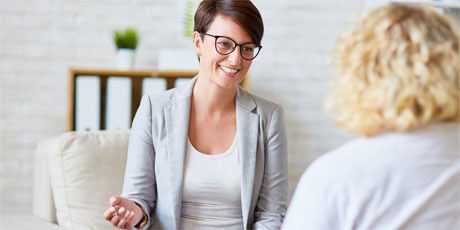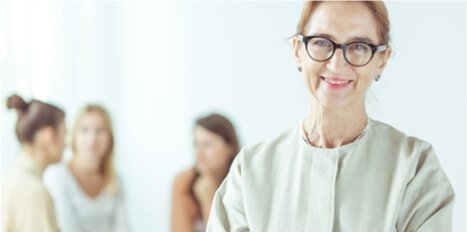 How To Become a Psychologist
Whether you want to start your education path in psychology or you're ready to look into graduate-level degrees, you've come to the right place. We've got answers to your questions about schools, universities, programs, class descriptions, specialties, and career options, as well as information about schools in your area if you prefer the on-campus experience.
To earn the title of "psychologist," you need to earn either a Doctor of Psychology (Psy.D.) or a Doctor of Philosophy in psychology (Ph.D.). Prerequisites for a doctoral degree are a bachelor's and often a master's degree.
Although getting a doctorate requires investing a significant amount of time, having this degree opens the door to a number of career opportunities. Some of the careers available to you include forensic psychologist, clinical psychologist, mental health counselor, social worker, substance abuse counselor, behavioral psychologist, and industrial organizational psychologist—to name just a few.
No matter where your interests lie, our goal is to help you understand your options. Part of this includes providing up-to-date information about news and current trends in psychology, as well as insightful interviews with experts in the field.
PICK A STATE
Programs By State


WATCH INTERVIEWS WITH PSYCHOLOGY EXPERTS
We interviewed two experts in the field of psychology: Dr. Scott Lilienfeld, a psychology professor and researcher at Emory University who studies pseudoscience in psychology, and Dr. Ray Green from the Association for Psychological Science. Dr. Lilienfeld is the author of "50 Great Myths of Popular Psychology." In his interview he discusses why these myths are so prevalent, as well as why it's important to think scientifically about pseudo-psychology.
PSYCHOLOGISTS' WORK ENVIRONMENTS
According to the Bureau of Labor Statistics, in May 2018 psychologists worked in the following settings:
Elementary and secondary schools (state, local, and private) – 27%
Self-employed – 24%
Outpatient offices or clinics – 18%
Government – 10%
Hospitals (state, local, and private) – 7%›
Other Facts About Psychology Careers:
Nearly one out of three psychologists report being self-employed. Self-employed psychologists generally work in clinical practice—either alone or as part of a team; perform research; or work as consultants. Psychologists can set their own hours when they work in private practice. Most research-based psychology work takes place in academic settings, such as colleges and universities.
The job outlook for psychologists is well above average, with an expected growth of 14% between 2016 and 2026. The careers with the largest project growth are school psychologist, counseling psychologist, and clinical psychologist.
The psychologists who earn the highest pay—a median salary of $100,200—are those that fall into a "miscellaneous" category. Industrial organizational psychologists come next in earnings, with a median salary of $97,260.
All data comes from the Bureau of Labor Statistics.