Georgia Psychology Programs, Licenses, and Career Options
Ultimately, the deciding factor in whether you become a psychologist isn't education, experience, or examination requirements, but a determination of your qualification by the six-member Georgia Board of Psychology. The board, comprised of five psychologists and one consumer member, regulates the practice of psychology in order to protect consumers and practitioners alike.
This page will provide you with the information and resources you need to meet the qualifications of the Board and become a licensed psychologist.
<!- mfunc feat_school ->
Featured Programs:
Sponsored School(s)
<!- /mfunc feat_school ->
How to Become a Psychologist in Georgia
In order to earn the title of psychologist, you need to earn a doctorate and become licensed. Here are the basic steps:
Complete a bachelor's degree: Doctoral programs require candidates to have a bachelor's degree. While earning your degree in psychology isn't always required, some graduate programs may mandate that you take supplementary courses before enrolling if your previous degree didn't adequately focus on psychology content.
Select a specialization: Psychology is a broad field, and there are numerous specializations available.
Earn a master's degree: Not all doctoral programs require students to possess a master's degree. However, master's programs can give you a jump start on gaining expertise in your particular specialty. Credits can typically be transferred to a doctorate program.
Pursue a doctorate: Doctorate programs usually require between five and seven years of study, a dissertation, and a pre-doctoral internship.
Apply for licensure: Licensure requirements typically revolve around education, experience, and examination.
Georgia Psychology Licensing and Exams
Given the wide range of jobs related to psychology and mental health services in Georgia, several licenses exist. Requirements for gaining licensure can vary significantly based on career type.
Licensed Psychologist
Graduate from a doctoral program accredited by the American Psychological Association that includes at least 2,000 hours of pre-doctoral supervised hours
Complete an additional 1,500 hours after graduating, 500 of which must include direct client contact
Fill out an application with the Georgia Board of Psychology and pay a $300 fee
Pass the Examination for Professional Practice in Psychology (EPPP), the Georgia Psychology Jurisprudence Examination, and an oral examination given by the Board
Potential careers: Licensed psychologist, research scientist, university professor 
Licensed Clinical Social Worker (LCSW)
Complete a Bachelor of Social Work (BSW) and a Master of Social Work (MSW) from institutions accredited by the Council on Social Work Education
Undertake 3,000 hours of supervised work experience
Apply to the Georgia Composite Board of Professional Counselors, Social Workers, and Marriage and Family Therapists; pay the accompanying $100 fee
Pass the Association of Social Work Boards Clinical Examination and pay the accompanying $260 fee
Potential careers: Child welfare case manager, school social worker, human services administrator
Marriage and Family Therapist (MFT)
Complete a master's degree from a program accredited regionally or by the Commission on Accreditation for Marriage and Family Therapy Education
Pass the national board exam for marriage and family therapy; apply for an associate license
Participate in at least 2,000 hours of direct clinical experience
Apply for full licensure
Potential careers: Couples counselor, relationship therapist, family counselor
Licensed Mental Health Counselor (LMHC)
Complete a master's degree focused primarily on counseling that received regional accreditation and touched on the six focus areas mandated by the Georgia Board of Professional Counselors
Complete required supervised experience. Requirements for this vary based on whether you completed an internship during your master's program and if you possess a specialist/doctoral degree. Requirements range from one to four years of supervised professional experience.
Pass either the National Counselor Examination or the National Clinical Mental Health Counseling Examination, both of which are offered by the National Board for Certified Counselors
Submit an application to the Georgia Composite Board of Professional Counselors, Social Workers, and Marriage and Family Therapists; pay an accompanying fee of $100
Potential careers: Rehabilitation counselor, substance abuse counselor, mental health counselor
Certified Addiction Counselor
Requirements listed here relate to Level I certification. Details about other levels can be found by reviewing details provided by the Georgia Addiction Counselors Association.
Possess a high school diploma or GED
Complete 4,000 hours of active practice in chemical dependency and/or abuse counseling under a Certified Clinical Supervisor
Participate in 180 training hours around alcohol and drug abuse counseling
Complete 220 hours of clinical supervision, 24 of which must focus on one-to-one supervision
Pass the National Certification Commission for Addiction Professionals examination
Submit an application to the Georgia Addiction Counselors Association and pay the $150 application fee
Potential careers: Substance abuse counselor, addictionologist, rehabilitation center counselor
The Process for working as a professional in the field of psychology within the state of Georgia begins with completing field experience work before the examination process begins. That process includes the following:
Examination for Professional Practice in Psychology (EPPP): The EPPP was created by the Association of State and Provincial Psychology Boards to help assess those applying for a license as a psychologist. The exam consists of 225 multiple-choice questions taken on a computer over a span of 255 minutes. Applicants must answer at least 70% of the questions correctly to pass. More detailed information concerning the EPPP can be found here.
Georgia Jurisprudence Examination: Also taken on a computer, this exam covers content in areas of assessment, competence, professional relationships, licensure and regulations, privacy and confidentiality, and recordkeeping and fees. It is administered by PSI Services; applicants can select from numerous testing sites throughout the state.
Oral Examination: Candidates go before the Board for examination in areas of diagnostic and intervention skills, awareness of limitations, quality of work sample, knowledge of professional ethical principles and practices, and knowledge of Georgia law. The exam lasts approximately 30 minutes and candidates are evaluated in each area as either acceptable or unacceptable in their knowledge.
Job Growth and Psychologist Salary in Georgia
Recognized Psychology Specializations in Georgia
Georgia Psychology Spotlight Programs
Georgia Psychology Scholarships
Students can find scholarships from local and state governments, private foundations, and psychology colleges in Georgia to help them avoid exorbitant student loan debt. After checking out these Georgia-specific awards, review our guide on psychology scholarships.
Georgia Internships and Fellowships
Georgia Psychology Resources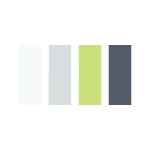 <!- mfunc feat_school ->
Featured Programs:
Sponsored School(s)
<!- /mfunc feat_school ->