Marriage and Family Therapy Degree Programs
Our relationships with our friends and loved ones are important, and when they are impacted by mental health challenges, licensed marriage and family therapists (LMFTs) are there to help. LMFTs understand how mental and emotional health affects relationships and give their clients tools to navigate these challenges.
While LMFTs can help treat almost any mental health disorder, many focus on emotional disorders like anxiety and depression, childhood behavior, alcohol and drug abuse, eating disorders, and divorce adjustment. These are all personal issues that affect the most important relationships in our lives, and that's where LMFTs come in.
This may be an excellent career path for you if you are patient, empathetic, have strong listening skills, the ability to stay calm in a crisis, and if you enjoy helping others work through challenging situations.
This page will provide an overview of the career path of an LMFT by answering the following questions:
What does an LMFT do?
What will I learn in LMFT classes?
How much does an LMFT make?
Do I need a license as an MFT?
What are LMFT job growth trends?
What are some important career LMFT career tips?
<!- mfunc feat_school ->
Featured Programs:
Sponsored School(s)
<!- /mfunc feat_school ->
What Does an LMFT Do?
LMFTs work directly with their clients, typically in person but sometimes remotely, to help work through mental health challenges that are affecting their relationships. They do this by asking targeted questions to understand the root of the issue, prompting patients to communicate, and providing ideas and tools to help patients work through their challenges.
Working on a treatment plan with each client will be central to your work as an LMFT. The ultimate goal is to improve relationships and help families and couples work through issues and cope with mental health disorders.
As an LMFT, you'll also take notes and write reports to record conversations so you can refer back to those discussions and point out progress and techniques that worked. You'll use your advanced knowledge in the field to assess whether clients should be referred to a specialist.
Therapists are often business owners as well and must manage the logistics of running their practice. This includes billing, appointment scheduling, and working with insurance companies. In larger practices, therapists may also manage employees and oversee the overall running of the business.
While LMFTs are considered one of the five core mental health professions by the U.S. Department of Health and Human Services, it is distinct from the others (psychiatry, clinical psychology, clinical social work, and psychiatric nurse specialists), because of the specific focus on relationships.
While an LMFT might work with one individual patient, the focus is most often on improving relationships through building a strong foundation of healthy relationship tools through therapy.
Degree Levels and Careers for an LMFT
To become an LMFT, you'll need to earn a master's degree in the field. However, many therapists decide to earn a doctorate because it opens up more doors, including positions in research, specialized areas of the field, and teaching.
Master's degree programs typically take two to three years to complete. Upon graduation, licensing often requires at least two years of supervised clinical experience. There are a variety of accredited online program options for master's in marriage and family therapy or counseling, however, the clinical experience must be completed in person.
An online MFT degree program is a great way to advance your career while having the flexibility to complete the program at your own pace. Online coursework isn't for everyone, so it's important to think about your options.
Some pros of an online degree include pacing out your coursework to work with your busy schedule, the flexibility to do the work when you have time, and fewer costs related to moving and/or quitting your job. You'll also have access to many high-quality programs around the country without having to move.
That said, there are some downsides to online coursework, including little or no face-to-face time with fellow students and faculty. Also, you might learn better in a traditional learning environment. However, with the advancement of technology and the increase in accredited online coursework, many programs do a great job of creating a supportive learning experience online. Check out our resources page for online programs to explore whether they're a good fit for you.
Specific to an LMFT program, you'll want to make sure that the courses prepare you for licensing in your state. Additionally, because licensing requires extensive supervised clinical experience, programs with well-connected mentors could help place you in the best post-graduate site for you.
What Will I Learn in LMFT Classes?
Every marriage and family therapy program has its own distinguishing characteristics that set them apart, which you should consider when looking for programs. However, there are many overlaps in the foundational and core coursework. Courses you might take include foundations in marriage and couples' therapy, psychopathology, facilitation of therapies, diagnosis and treatment of mental health disorders, human development, and ethics in counseling.
You'll learn both hard and soft skills in your coursework and clinical experiences. You'll build knowledge in foundations of psychology, sociology, and different mental disorders and treatments. You'll also learn strong communication and facilitation skills in a therapeutic environment, listening and social perceptiveness, and critical thinking skills built on a strong sense of the social environment.
Many programs offer specializations in the field as well. These opportunities allow you to dive further into a specific area of interest. Some examples include conflict in marriage counseling, addiction and recovery in families, school counseling, and trauma-specific counseling.
A degree in marriage and family counseling puts you on a strong path to a career in environments such as public schools, private therapy or counseling offices, hospitals and clinics, and community organizations.
LMFT Salary: How Much Does an LMFT Make?
The median annual salary for marriage and family therapists is $50,090, according to the Bureau of Labor Statistics. Projected job growth is quite fast, at 23% between 2016 and 2026, which is much faster than average.
LMFTs are paid the most in the following states (source: BLS):
Top-Paying States
Hawaii
$79,660
Maine
$75,460
Colorado
$74,900
New Jersey
$72,380
Utah
$70,960
The environment and specialization you work in may also impact your salary. For example, if you're a family and marriage counselor working in a school environment, you might earn closer to the school counselor median pay ($56,310 according to the Bureau of Labor Statistics).
Similarly, if you work in substance abuse counseling, you can expect a median salary consistent with that field ($44,630 according to BLS). Additionally, pay rates vary by state depending on the cost of living. LMFT pay will match those standards.
Do I Need a License as a Marriage and Family Therapist?
The simple answer is yes, licensing is a core requirement to practice as a marriage and family therapist in all 50 states. To become licensed, you'll need a minimum of a master's degree and also have the option to pursue a doctorate. In addition to the degree, you'll need to complete at least two years of post-graduate supervised clinical work. Upon completion of your clinical work, you'll sit for your state's licensing boards (you can find information for all state's boards through the American Association of Marriage and Family Therapy).
When you're considering programs, you'll always want to keep licensing in mind. While all accredited programs prepare you for licensing, there might be nuances to each states' licensing requirements. Make sure to pursue a program that will meet your state's licensing requirements.
Areas where state requirements might differ include the required degree program credit hours, the type of coursework, and the number of contact hours required for supervised clinical experience. For example, Florida requires the completion of at least 36 semester hours or 48 quarter hours of graduate coursework and specifies the core subject areas required. Additionally, the state requires a minimum of 1,500 contact hours for the supervised clinical experience.
On the other hand, Washington State has a small variation on the requirements, with fewer semester hour requirements (27) and clinical contact hours (1,000). Both states also require HIV/AIDS training.
As you can see, the state-by-state requirements are similar but nuanced. So, if you opt to complete coursework in a program outside the state in which you intend to practice, make sure you're fulfilling your state's requirements. Some states, however, do have processes where out-of-state LMFTs can be endorsed into the state. But you'll want to confirm the specifics to ensure this is possible and determine whether you need to complete continuing education or other requirements.
All states require the completion of the national licensing exam administered by the Association of Marital and Family Therapy Regulatory Boards (AMFTRB).
LMFT Trends and Job Growth
Marriage and family therapy is a career on the rise, with 41,500 jobs for LMFTs in the United States in 2016 according to the Bureau of Labor Statistics, and the expected addition of nearly 10,000 more positions by 2026. Part of this growth can be attributed to the wide-ranging focus of marriage and family therapists and integrated care. Because so much of mental health work also focuses on interpersonal relationships, LMFTs are highly equipped to help treat patients for substance abuse, behavioral disorders, and many other mental health disorders.
According to Payscale, women dominate the field, representing over 80% of the marriage and family therapists.
LMFT FAQs and Career Tips
What kind of technology is useful as a marriage and family therapist?
Many LMFTs also run their own practices, so software and technology used by business owners are useful in these positions. You may use programs such as Intuit accounting software, email software (Outlook or Google Suite are great options), Office suite, and spreadsheet software. Additionally, because LMFTs work in the medical world, medical records software for reports and record-keeping can prove essential.
How do I get a job as an LMFT?
Because of the supervised clinical experience required for licensing, LMFTs are in a great position to move their apprenticeships into full-time positions post-licensure. So, when you start doing your research for clinical sites, consider the long-term potential.
Additionally, becoming actively involved in professional organizations such as the American Association of Marriage and Family Therapy (AAMFT), the American Family Therapy Academy (AFTA), and the International Association of Marriage and Family Counselors (IAMFC), is a great way to make connections in the field, even while in school. These associations typically offer discounted student rate and pre-clinical fellow memberships. Attending events and conferences like the AAMFT's annual leadership symposium and AFTA and IAMFC's annual conferences, can help you get involved and make connections.
Last, professional job sites are also an important way to find current job openings. Generalized job search sites are always an option, but consider specialized sites like AAMFT's job connection site, which are specifically tailored to LMFT professionals, and likely one of the first places employers post openings.
What continuing education requirements are there for LMFTs?
Continuing education requirements (or CEs) are standard for license renewals for LMFTs and vary by state. However, just like with the initial licensing requirements, there are a lot of similarities. Using the examples above, Florida requires 30 CEs every "third biennium" (six years) and specifies the types of approved credits. Washington State requires annual license renewals and requires 36 CE hours (six of which must be in law and ethics) every two years.
LMFT Resources
The following are excellent resources to provide insight into job prospects for the field of marriage and family therapy, as well as ways to become more involved in the field: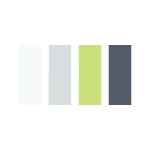 <!- mfunc feat_school ->
Featured Programs:
Sponsored School(s)
<!- /mfunc feat_school ->