School Psychology Masters Degree Programs
Find Programs to become a School Psychologist
What Is School Psychology?
Do you want to help students and educators create a positive learning environment? Are you wondering if there are school psychology programs online for students like you? School Psychology Masters Degree Program might be the right focus for you.
Teachers aren't the only ones who help students succeed; school counselors also help students be successful inside and outside the classroom.
Sometimes, school counselors help students through their most difficult times. Even less stressful counseling services, such as career-focused help, can make a big difference in a student's future. School counselors also work with parents, teachers and administrators in their roles.
School psychology applies a wide variety of skills in practice. When you take a degree program, you will learn how analyze data, provide instructional support, and probably learn to provide some special education services.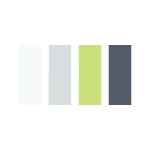 School psychologists participate in mental health interventions, as well as academic interventions, when change is needed to improve the chances of student success. These professionals train to work with diverse student populations, which is so important in today's academic environments.
In order to provide the best counseling services to students, it is important to have empathy for the population you are working with. Keep this in mind as you choose your own professional path in the wide open field of psychology.
School psychologists typically work in academic settings, such as private schools, universities, and education based mental health facilities. They also work in community treatment centers, and support juvenile justice programs. Some even open their own private practice, where they help students and families cope with school-related issues.
From the time a child is five years old until they graduate high school, they spend the majority of their awake time in school. School is a place where children develop a sense of who they are, what they know, and how they want to spend their lives.
School psychologists study children, figure out how and why they learn, and figure out how educators can enhance a student's learning experience. The research in this specialty can lead to better schools and educators.
Arecent study conducted at St. John's University analyzed the correlation between self-care and quality of education among psychology students, finding that students who participated in self-care were more likely to report a good quality of life and satisfaction with their program (2016).
Find out how to become a school psychologist and what this degree can do for you—contact school psychology programs below.
Core Curriculum of School Psychology Education
When you focus on school psychology at the graduate level, you will translate your classroom learning into clinical practice over the course of your studies. The goal of your degree will be to help you become an effective school counselor.
Even if you take a school psychology program online, this goal should be the same. Your courses and clinical training will focus on the types of students you want to work with. For instance, if you want to work with special needs students who have autism, you should look for schools with specializations in this area.
You can find programs that train school psychologists to work with students at all grade levels.
Masters & Doctorate Level Courses in School Psychology
Methods in School Psychology – 3 credits
Observation in School Psychology – 1 credits
Cultural Diversity – 3 credits
Practicum in School Psychology – 3 credits
Psychological Assessments in Schools – 3 credits
When people think of school psychologists, they tend to picture a counselor listening and advising a student. While this is part of the role, it paints only part of the picture.
Your educational psychology degree should train you to execute important functions of this role. Your learning may help you understand how data is collected and analyzed, as well as monitoring student progress, school-wide training and support, and more. Not only will your students benefit and feel the impact of your work, but administrators and teachers will too.
Online Programs in School Psychology to Consider
Seton Hall University offers an online Master of Arts in school counseling. The program requires students to earn at least 48 graduate credits, and usually takes between two-and-a-half to three years to complete. Online students should be aware that they will have to complete three semesters doing on-site clinical work and two weekend residencies.
Purdue University Global: This online program offers a Master of Science in educational psychology. Candidates are taught how to evaluate students' progress and assess the design and efficacy of school policies and instructional methods. Students graduating from this program are not taught any type of counseling or principles related to clinical practice. A degree from this program will not lead to a license.
Kansas State University offers a 15-hour online academic advising graduate certificate program. It is designed for those looking to pursue a career in academic advising. The pace of this program can be dictated by the learner, but most people complete it in two years or less.
Introduction to School Psychology Careers
If you are interested in educational psychology, enjoy working with students, and wish to practice in a school setting, you should consider becoming a school psychologist, which U.S. News & World Report lists as one of the 50 best careers of 2010.
Useful Resources
School Psychology Job Description
School psychologists apply principles of educational psychology within a school setting in order to optimize the educational experience of each student. They do this by focusing on design, assessment and treatment. For example, school psychologists help design courses, train educators, assess students progress, and help remediate any problems discovered in the process. School psychology is often practiced holistically; that is, while the primary focus is on the student, effective problem-solving requires engagement with parents, teachers and administrators-the entire educational universe.
School Psychology Requirements
Many educational psychologists begin their academic journey as undergraduates majoring in psychology or education. Only some graduate degree programs require you to have studied psychology or education, though.
Most accredited graduate programs require that candidates for admission have taken the Graduate Record Examination (GRE).
Doctoral programs grant either a Doctorate of Philosophy in psychology (Ph.D.) or a Doctorate of Education (Ed.D.). Either degree requires approximately five years of graduate study, and there aren't that many differences between the two.
Historically the Ph.D. was more research-oriented; in recent years both degrees required research, though some PhD programs still require more.
While those with master's degrees in educational psychology generally cannot practice as educational psychologists, a few states will give licenses to appropriately qualified master's holders. These master's holders typically cannot call themselves "psychologists," but may complete tasks such as curricular development, training, and assessment (though they do not treat patients).
Other states will license those who have a specialist in education (Ed.S.), which is a post-master's but pre-doctoral degree, which takes about three years to complete.
Either way, degree-holders must obtain government licensure by passing an examination and demonstrating satisfaction of professional experience requirements. These experience requirements vary from state to state, typically ranging from 1500 to 3000 hours (one to two years) of supervised clinical internships. School psychologists who wish to assess and treat students, particularly children, should be personable, understanding and patient.
School Psychology Career Trends and Outlook
Education is a big part of society's success. As a school psychologist, you are able to assist in childhood development by creating secure, safe learning environments for children. This is a particularly popular psychology specialty for students who have previously worked in or studied education.
So…why not keep reading to learn how to become a school counselor?
The role of a school psychologist is very important in running a school. Around the country, (school psychology professionals ) are hired to support children with emotional and social problems, help kids adapt to the pressures of education, and provide insight to their issues
How Much Do School Psychologists Make?
The Bureau of Labor Statistics (BLS) breaks down the salary data for school psychologists. This data should apply to those who take campus based and online school psychology programs.
Here is a quick overview of the most recent salary data for school psychologists (BLS, 2017).
Elementary and secondary school psychologists – $75,670
Offices of health practitioners – $89,530
Individual and Family Services – $74,910
Outpatient Care Centers – $75,020
Medical and Surgical Hospitals – $83,480
Does knowing the difference between elementary and secondary school psychologists' salaries influence yoour opinion about this career path? Well, you should remember that these numbers are just an average.
Those who earn in the top 10% will have a significant boost in compensation. For example, the top 10% earners in the field of psychology make about $120,000 per year (BLS, 2017).
Salaries of school psychologists can also be determined by what kind of school psychology you learn. Professionals with the skills to work with special needs students are typically more in-demand, because of their specialized qualifications.
Common Types of School Psychology Roles
Public schools (elementary, middle, high school)
Private elementary and secondary schools
Community College
University or College
Private companies
Consultants
Visit our Articles & Resources section to learn more about psychology careers and relevant info.
2017 Job Growth Estimates For School Psychologists
The BLS also breaks down the( anticipated job growth for school psychologists). They anticipate the field of psychology to grow 19% between 2014-2024. That is definitely faster than the average rate of growth for all other occupations that the BLS tracks, which is currently 7%.
However, job growth for psychologists can change by location, just like any other type of profession. Fortunately, every community has a school system that needs the guidance and support of competent and committed psychologists.
If you still want to know how to become a school psychologist, be sure to bring up the topic of job growth when you speak with schools. This will help you understand what kinds of school psychology roles may be available in your area when you complete your degree program. Don't forget to compare campus and accredited online school psychology programs as you weigh your options.
Are you ready to further your education with an advanced psychology degree? Check out our list of the programs below and contact schools that interest you.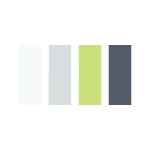 Additional Criminial Justice Schools