School Psychology Degree Programs
Teachers, school administrators, and parents are recognizing that emotional and behavioral problems can have a huge impact on student success. School psychologists work with children and adolescents, teachers, and parents to unlock a student's potential and make a positive, lasting difference in a child's life.
<!- mfunc feat_school ->
Featured Programs:
Sponsored School(s)
<!- /mfunc feat_school ->
More and more, school psychologists are focusing on students' strengths rather than their weaknesses. Albert Einstein once said: "Everybody is a genius. But if you judge a fish by its ability to climb a tree, it will live its whole life believing that it is stupid." Every student is different, and the role of school psychologists is to develop the natural abilities that each one has.
This page will explain how you can become part of this rewarding field.
Instead of looking at the child and assessing deficits, I have taken the perspective of 'looking at wellness not illness.' … I try to support schools and teachers in implementing interventions and strategies around the child that support them to strive with their strength— 'swimming'— vs. comparing them to those that 'can climb.'
—Sara Soleymani-Alizadeh, school psychologist
What Is a School Psychologist?
School psychologists have specialized training in both psychology and education. This makes them uniquely prepared to help children and youth succeed academically, socially, behaviorally, and emotionally.
School psychologists use their training to help students with learning disabilities or cultural barriers. They also assist students who have occasional problems related to learning, social relationships, and feelings of depression, anxiety, or isolation. They may work directly with students as well as families, teachers, school administrators, and other professionals.
In the school setting, I worked in the classrooms alongside teachers or did interventions for small groups or individuals. Although assessment and special education planning were still part of my role, I was able to also use other skill sets … to be part of prevention and intervention.
Responsibilities of a School Psychologist
According to the National Association of School Psychologists (NASP), school psychologists provide the following:
Support for all students.
School psychologists give academic and social support to all students, including those from diverse backgrounds and with disabilities.
Academic assessments in the classroom.
School psychologists perform psychological and academic assessments. These help them provide more personalized instruction and identify potential problems that may require intervention. They also monitor progress and help give motivation and encouragement.
Academic assessments across the district.
Assessments are also necessary on a school- and district-wide level. School psychologists collect data on student outcomes and work with teachers and administration to create services and interventions.
Individual and group counseling.
Students struggling with emotional or behavioral problems can learn coping skills, anger management, and how to make and keep friends from school psychologists.
School-wide behavior policies.
Administrators look to school psychologists for help creating positive discipline policies and suggestions for how to handle problems like bullying or violence.
Connection with families.
School psychologist help families engage with teachers. They also help parents better understand how to help with their child's learning and mental health needs.
Work Environments of a School Psychologist
According to the NASPA, 81% of school psychologists work in public schools. Others work in private schools, mental health centers, juvenile justice programs, and residential treatment centers. School psychologists with a doctoral degree may also work in universities or a research setting.
Traits of a Successful School Psychologist
School psychologists are highly educated professionals who support a child's overall wellbeing at school, home, and in the community. Having the following traits can make it more likely you'll succeed as a school counselor:
Compassion
Working directly with students struggling with learning disorders, family problems, or social issues is tough. Being able to empathize and connect directly with a child's struggles is a must.
Social Perceptivenesss
School psychologists need to be aware of the reactions and behaviors of others and understand why they behave the way they do.
Integrity
School psychologists are given private details about students and families. They have a legal and ethical responsibility not to break that trust.
Problem-solving skills
Getting to the heart of what is causing problems for students and how to best treat them can take some detective work. Strong problem-solving skills are needed.
Communication skills
According to the Occupational Information Network (O*Net), 98% of school psychologists surveyed had face-to-face discussions every day. In addition to talking with students, they need to speak with other adults, provide trainings, and prepare detailed reports based on their psychological assessments.
Salary and Career Outlook for School Psychologists
School psychology is a promising career with work available in a variety of industries and settings. Find out the potential salary and career outlook for school psychologists below.
Salary
The Bureau of Labor Statistics (BLS) reports that in 2018, the mean salary of clinical, counseling, and school psychologists was $85,340. Those in this category who worked in elementary and secondary schools earned a mean wage of $78,970. The highest-paying industry was "offices of other health practitioners," with a mean wage of $96,930.
Location can affect income. The top-paying states in 2018 were:
| | |
| --- | --- |
| State | Annual Salary |
| California | $108,350 |
| Oregon | $103,870 |
| New Jersey | $98,470 |
| District of Columbia | $95,500 |
| Hawaii | $94,550 |
Career Outlook
As schools continue to recognize the need for students to receive psychological services, the demand for school psychologists continues to grow. The job growth rate from 2018 to 2028 is expected to be 11% or higher, a rate that is significantly faster than the average for other careers.
States with the highest projected growth for clinical, counseling, and school psychologists between 2018 to 2028 are:
| | |
| --- | --- |
| State | Projected Growth |
| Colorado | 34% |
| Utah | 31% |
| Arizona | 25% |
| Washington | 21% |
| Florida | 20% |
| Texas | 20% |
The Road to Becoming a School Psychologist
To become a school psychologist, you need to earn a specialist-level or doctorate degree specifically in school psychology for most positions. However, keeping your career interests in mind when you begin your bachelor's degree can make it easier to plan your educational path. You also need to become certified or licensed by the state you want to work in.
Check our our list of the top APA-accredited Psy.D. programs
Learn more about the best steps to take when planning your education.
Bachelor's Degree School Psychology Programs
While you can't work in this field with just a bachelor's degree, it's the first step toward a career in school psychology. Most students earn a bachelor's degree in education or psychology to prepare for a master's degree.
Many school psychology master's programs also require experience working with children. If you're not able to work with kids as part of your bachelor's degree program, a part-time job or internship in a childcare setting while you earn your degree might meet this requirement.
Master's Degree School Psychology Programs
While some students go directly into a specialist-level or doctoral program after earning their bachelor's degrees, some choose to first get a master's degree. This might be a good option if you didn't study psychology or education in your bachelor's degree program.
After completing a master's degree, in order to be able to practice as a licensed school psychologist you will need at least a specialist-level degree.
While entrance requirements vary, most Master's-level school psychology programs require:
A bachelor's degree from an accredited program. Schools may require a degree in education or psychology, but many don't.
A minimum 3.0 GPA in undergraduate work
Completion of the GRE
Letters of recommendation
A personal statement
Programs typically take between two and three years to complete. In the first year, students often focus on core classes covering key skills needed to be successful as a school counselor. Some classes you might take include:
Introduction to school counseling: An introduction to the responsibilities of a school psychologist and the role they play within an individual school and district.
Legal and ethical issues in counseling: The legal and ethical responsibilities of a school psychologist. Students will learn how to behave professionally and protect the best interests of students.
Theories in counseling: An overview of different counseling methods and treatments.
Students cement their learning with a practicum in the second year. This may involve working in a supervised school setting. After completing the practicum, an internship is usually required, most likely in a public school. Internship requirements usually range between 600 and 1,200 hours.
I am never bored in my role … I can combine my own passions with my professional training to influence a child's life.
—Sara Soleymani-Alizadeh, school psychologist
Specialist-Level Degree in School Psychology Programs
A specialist-level degree is an advanced graduate degree that is earned after a master's degree but before a doctoral degree. To work in a school or other educational setting as a school psychologist, you need at least a specialist-level degree. This degree also meets the requirements for licensure.
To be accepted into a specialist-level program, you'll need a bachelor's degree, preferably in psychology or a related field. Other requirements vary by school but may include:
Completion of the GRE
Letters of recommendation
A personal statement
An interview
Specialist-level programs usually take a minimum of three years to complete. If you already have a master's degree in a health or education-related field, some specialist-level programs may give you credit for your degree. In this case, you may be able to complete the program in less than three years.
Graduates from specialist-level school psychology programs should be competent in the 10 domains of school psychology from the National Association of School Psychologist's Practice Model:
Data-based decision making and accountability
Consultation and collaboration
Interventions and instructional support to develop academic skills
Interventions and mental health services to develop social and life skills
School-wide practices to promote learning
Preventive and responsive services
Family–school collaboration services
Diversity in development and learning
Research and program evaluation
Legal, ethical, and professional practice
Depending on your work experience and degree level, you might focus more on some areas than others. However, all school psychologists need at least a basic level of competency in each area above.
In addition to your courses, you'll also need to complete a supervised practicum (usually in the second year) and an internship. Internship requirements vary, but they usually consist of 1,200 hours with at least 600 hours in a school setting.
Doctorate in School Psychology (Psy.D. or Ph.D.)
Having a doctorate in school psychology, whether a Ph.D. or a Psy.D., can open up a broader range of potential career options in more settings, including schools, private or independent practice, clinics, or hospitals. Earning this degree is also essential to working in academia or research.
The admission requirements for doctoral programs are similar to specialist degrees and also vary by school. Some common requirements include:
At least a bachelor's degree from an accredited program
A minimum 3.0 GPA in undergraduate work (some schools may require at least a 3.25)
Completion of the GRE
A personal statement
Letters of recommendation
An interview
If you have a bachelor's degree, you can expect to spend a minimum of five to six years (including internship) to earn your doctorate. Those with a specialist degree may be able to earn a doctorate in only two years.
After you complete coursework required to earn a master's and specialist-level degree, you'll spend the remaining two to three years on doctoral-level work. Much of the Ph.D. coursework focuses on research methods. As with specialist-level degree programs, doctorate programs in school psychology also focus on the 10 domains from the National Association of School Psychologist's Practice Model.
In addition to coursework, you will typically need to complete an internship of 1,200 to 2,000 hours. Some programs may require a practicum, or even more than one. In addition, some programs also include externships, which are similar to an internship but much shorter in length. You will also need to complete a dissertation.
I have noticed over time I have made my role… Basically, if you like to do more systems approaches, then you can; if you like to do more individual work, then you [can].
—Sara Soleymani-Alizadeh, school psychologist
Online School Psychology Degree Programs
Since school psychology programs are offered at the graduate level and include in-person practicums and internships, exclusively online programs aren't available. However, hybrid programs, which include a mix of online and in-person education, are offered for master's, specialist-level, and doctoral school psychology programs.
In hybrid programs, much or all of the coursework is taught online. For internships and practicums, which need to be completed in person, many programs will assist you with finding placements in your area.
However, you may need to complete a program in the state you want to work to meet licensing requirements. Some programs prepare you to take your licensing exam during or shortly after completing you education. You should make sure you'll meet all of the requirements for licensure in your preferred state before you enroll in a program.
It's also important to confirm the online school psychology program is accredited before deciding to enroll. The NASP has a list of accredited school psychology programs on their website. You can also find this information on a school's website or by contacting the admission's department for the program.
School Psychology Licensure and Certification
After graduating from a school psychology program, you'll need to become licensed in your state before you can legally work as a school psychologist. Each state has its own set of licensure requirements. You can find the requirements for your state on the NASP website.
You may also want to consider earning the national certification awarded by the NASP. The Nationally Certified School Psychologist designation isn't required, but it may help you stand out when looking for a job. In 33 states it also meets or partially meets the state requirements for licensure.
To be eligible for national certification, you must:
Graduate from an accredited school psychology program that consists of at least 60 graduate semester hours
Complete an internship of 1,200 hours in school psychology, with 600 hours in a school setting
Complete a supervised practicum in addition to your internship
Earn a passing score of 147 on the Praxis School Psychology Exam administered by the Educational Testing Service (ETS)
Resources for School Psychology Students
No matter where you are on the road to becoming a school psychologist, professional organizations can connect you to relevant research, important news, and peers in your field. Here are a few to consider:
National Association of School Psychologists: The NASP is a professional organization with over 25,000 members throughout the U.S. and other countries. The NASP maintains helpful resources for students and practitioners of school psychology. Graduate students may find the online discussion board particularly useful.
American Psychological Association: The APA is a U.S. scientific and professional organization, whose 118,000 members include scientists, clinicians, professors, and students. While not focused exclusively on school psychologists, students will find valuable resources here.
APA's Division of School Psychology: The APA also has a branch dedicated solely to school psychology. Membership includes access to a newsletter and academic materials specific to the field.
School Psychology FAQs
Is school psychology in demand?
Yes, school psychologists are in high demand! There is currently a nation-wide shortage, and researchers are predicting continuing shortages of school psychologists through 2025.
What degree does a school psychologist need?
Most states require an educational specialist degree or a doctorate in addition to a Master's in School Psychology. Every state may have slightly different requirements for their state licensing, however.
What is the difference between attending a specialist versus a doctoral training program?
Overall, an educational specialist degree in school psychology is recommended for those who are mostly interested in the practice side of school psychology (e.g., working in a school setting). Doctoral training is recommended for those interested primarily in research or teaching at the university level.
Are school psychologists involved in providing mental health services or prescribing medication?
School psychologists are leaders in providing mental health services in the school setting. However, school psychologists cannot prescribe medication, as they are not medically trained or licensed.
Can a school psychologist diagnose conditions, such as ADHD?
School psychologists usually take a primary role in assessment and diagnosis. However, in the school setting, they follow the educational criteria for diagnosis that abides with the laws under the Individuals with Disabilities Education Act (IDEA). Although there is some overlap, the educational criteria is different than the criteria used for the medical diagnosis of mental health disorders in the Diagnostic and Statistical Manual of Mental Disorders (DSM). Collaboration between the educational and medical community is best practice, as a multi-disciplinary approach can be highly beneficial. Furthermore, assessment tools utilized by psychologists seem to be similar for medical and educational settings for diagnosis.
What is the difference between a school psychologist and an educational psychologist?
School psychology programs specifically train and work toward licensing individuals to work mainly with school-aged students. Educational psychology programs have a slightly broader focus and can involve working with adults or communities as a whole. To become a school psychologist you need to be licensed according to the requirements of your state department of education.
What is the difference between a school counselor and a school psychologist?
Aside from the additional schooling requirement to become a school psychologist (typically an extra 30+ credits), the main difference is that school psychologists are trained in assessment and diagnosis. They also take a primary role with the legal and educational processes for special education programming required under the IDEA law. Although school counselor training programs provide some training for working with students in special education, they do not have as much of a focus on the legal and assessment processes. Both school counselors and school psychologists are trained to deliver counseling services school-wide, class-wide, or in small or individual settings. School counselors, however, often have more training and involvement with career and college readiness compared to school psychologists.
How many years does it take to become a school psychologist?
A master's degree in school psychology can usually be completed in one year. However, most states will require you to get a specialist in education degree or a doctorate degree to be a fully licensed school psychologist. After getting your master's in school psychology, getting a specialist degree would typically take an additional two years, including a year of internship. (Most states offer a stipend or partial/full pay for the internship year.) A doctorate degree (including a Master's) generally takes four to five years total.
Can school psychologists have their own private practice?
Yes. They may have to go through a slightly different state licensing process, however—which is typically less stringent.
Does every school have a psychologist?
This varies significantly from district to district or in different states. Some inner-city schools that have a high level of need get have prioritized funding for one school psychologist. However, it's more typical for a school psychologist to work in two or more schools. The National Association of School Psychologists (NASP) recommends a ratio of no more than 1,000 students per school psychologist, in general, and no more than 500 to 700 students per school psychologist when more comprehensive and preventive services are being provided.
Meet the Expert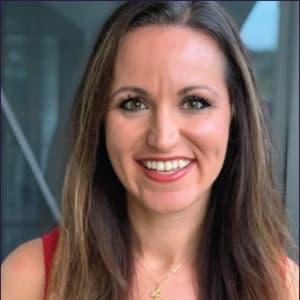 Sara Soleymani-Alizadeh
Sara Soleymani-Alizadeh was a practicing school psychologist for the Milwaukee Public School District for 11 years before moving to New Zealand in October of 2018. There she continues to practice in school settings. In Milwaukee schools she was deeply involved in the initiation and implementation of PBIS and RTI systems in her schools. In addition to her as school psychologist, Sara trained, mentored, and supervised school psychology students during their practicum, internship, and first years of being hired. She actively worked on a committee in conjunction with Children's Hospital, who researched and developed an anti-bullying curriculum known as ACT NOW! For years she chaired the board of the Wisconsin School Psychology Association (WSPA) and worked with planning teams that lead the Wisconsin state professional developments for school psychology.
<!- mfunc feat_school ->
Featured Programs:
Sponsored School(s)
<!- /mfunc feat_school ->