Behavioral Psychology Online Degree Programs
Find Programs for a Behavioral Psychology Degree
What Can You Do with a Behavioral Therapist Degree?
A behavioral psychology degree focuses on the way people behave, based on their conditioning. Behavioral therapists who study behaviorism tend to believe that people can be trained, or conditioned, to do about anything, no matter what their gender, ethnicity, or previous life experience and environmental circumstances. Behaviorism started at the beginning of the 20th century with a paper written by psychologist John B. Watson. He claimed that he could take any set of babies and raise them to be any kind of specialist, including doctors and lawyers.
Those with behavioral therapist degrees also study the way learning through association occurs. This method will create associations between environmental and naturally occurring stimulus. The most famous example would be Pavlov's dogs, who developed a salivation response to the sound of a bell after learning to associate it with feeding time.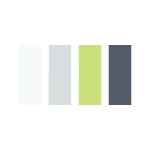 This sector of psychology also looks at the way people can be influenced and learn through systems of punishments and rewards. Behaviorism has also proven successful at helping children with autism and other developmental challenges advance in their learning goals at the same rate as children without these conditions.
Some critics complain that behavioral psychology fails to account for a person's thoughts and subconscious mind, there are several benefits to this approach. Most notably, psychologists can more easily create clear goals that are measurable when accounting for human behavior. However, there are many types of graduate level programs in this area of psychology, including a Masters in Behavioral psychology online and doctoral programs. That is why we encourage students to look at online and campus options, if available.
Core Curriculum of Schools for Behavioral Psychology
In behavioral psychology degree courses you will focus on a whole spectrum of human conditions that affect the way they behave. Your curriculum will aim to help you understand how behavioral issues evolve and change. And through knowledge and clinical based learning, you can develop the skills to diagnose and treat many types of behavioral issues.
In your Bachelor's level education, you can start taking behavioral psych classes. Some of these courses may include:
Abnormal Psychology – 3 credits
Psychological Development – 3 credits
Behavior Analysis – 3 credits
Child Psychology – 3 credits
Substance Abuse & Addiction – 3 credits
The nice thing about taking undergraduate psychology courses is that they can prep you for all kinds of careers. Whether you take a campus-based or Masters in Behavioral psychology online program, your curriculum should look about the same.
They can introduce you to many approaches and areas of this ever-expanding field, so you can pursue the right specialty program at the graduate level. Even if you are 99% sure that you want to pursue a route into behavioral therapy, it can be smart to take a few courses outside your area of concentration, if you can.
For instance, you might take a sports psychology class, just to see if you would be a good fit in that sector of psychology as well. You might also consider programs, such as Applied Behavior Analysis Certification as an alternative as well.
Behavioral Psychology Masters Degree Level Courses
Courses at the masters degree level tend to be very advanced and specialized. However, if you take a Bachelor of Science in Psychology in Applied Behavior Analysis, you'll have a leg up on students in more general programs. Depending on your career goals, colleges that offer degrees in behavioral disorders and treatment may require such courses as:
Behavioral Approaches in Adolescents – 3 credits
Children and the Media – 3 credits
Curriculum Development For Elementary – 3 credits
Drug Abuse Public Policy – 3 credits
Practicum in Behavior Analysis – 3-5 credits
Introduction to Behavioral Psychology Programs
Psychology, like any other social or physical science, relies on evidence to shape the future of the field of study. The study of behavioral disorders is one of the biggest specialties in terms of psychological research, applicable techniques and data, and real-life usability. What started with Pavlov's dog is now a psychological specialty that has expanded to treat dozens of mental illnesses, cognitive disorders, and inappropriate behaviors.
Behavioral therapists have been so effective in changing the future of psychology that it has bled into other fields. Richard Thaler, a behavioral economist, combines the field of psychology of behavior with economics (ValueWalk, 2016). As this trend continues, those with behavioral psych degrees may be able to use their expertise in other fields.
With prior education in the social sciences, you can apply to psychology degree programs at online universities and traditional programs. Compare behavioral psychology masters programs and multiple graduate schools in our list below.
Online Programs in the Psychology of Behavior
While there are many types of psychology programs at universities around the U.S., only a few are available online. One of the most widely available online programs is the master's or graduate certificate in applied behavior analysis. Individuals looking for an online behavioral analysis degree can enroll in this type of program at either a completely virtual school or a brick-and-mortar institution that has an online component.
The length of online programs in psychology and behavioral studies may differ depending on the type of program and degree sought, but certificate programs may be completed in as few as 12 credits, while master's degrees may take upwards of three years to finish. Most online programs include DVD lectures, online discussions and internship requirements that must be completed in person. People seeking an online master's degree in behavioral psych must generally either take an exam or write a thesis, for which an on-campus visit may be required.
Online Psychology of Human Behavior Degrees to Consider:
At St. Cloud State University, students can earn an online master's degree in applied behavior analysis in seven semesters if they take six credits – usually two classes – per semester. The same faculty members who teach the university's on-campus program teach the online counterpart. Students in the program take a combination of research, theory, therapy and practicum courses.
At Purdue University Global, students can earn an online master's in psychology degree with a specialization in applied behavior analysis. In the program, students take classes in research in applied behavior analysis and implementing behavior change, among other courses in theory and counseling. The program allows students to choose either a thesis or a comprehensive exam.
Finally, students interested in becoming behavioral therapists who do not want to complete an entire degree program can choose the graduate certificate in applied behavior analysis from Penn State. The university offers online behavioral psychology certifications designed to prepare students to work as either assistant or board-certified behavior analysts.
Introduction to Behavioral Psychologist Careers
If you've ever heard of Pavlov's dogs then you've already had your first exposure to the type of work a behavioral psychologist might do. Ivan Pavlov, a Russian physiologist, was conducting studies with dogs when he happened to notice that the animals would start salivating not only when given food but also in the presence of the lab technician who normally fed them. Deciding to investigate, Pavlov started ringing a bell every time the dogs were fed, and soon the dogs came to associate the bell's sound so closely with feeding time, that they began salivating at the sound of the bell alone.
This type of experiment exemplifies the work of a behavioral psychologist, who studies human behavior following the principle that every person's behavior is learned and can be altered through conditioning. Behavioral psychologists conduct research on human behavior, and also use their knowledge of human behaviors and conditioning to help patients deal with and fix psychological problems.
Useful Resources
Behavioral Psychologist Job Description
Behavioral psychologists may work specifically in research, conducting experiments to explore human behavior, or they may treat patients using behavior therapy. Behavioral psychologists who work with patients may be employed by a variety of organizations, including hospitals, substance abuse facilities and private practices. Addiction, attention deficit disorders and phobia are just a few instances in which behavioral therapy can prove useful.
For example, to help a patient with severe arachnophobia – fear of spiders – a behavioral psychologist may try to recondition the patient's mind by exposing him or her to spiders in a controlled manner. By creating positive, non-threatening experiences, over time the patient's formerly negative associations with spiders should change, eliminating the phobia. Conditioning methods like this can work in other cases too, such as helping someone to quit smoking by developing negative associations with the habit.
Behavioral Therapist Education Requirements
In most cases, a doctoral degree is necessary to work as a behavioral psychologist. Although it may be possible to find work in the field of behavioral analysis and treatment with only an undergraduate degree, for example, working as a research assistant, a doctorate is a must for those who want to independently treat patients or lead research.
In addition to meeting stringent educational requirements, behavioral psychologists must also become licensed to practice independently. To obtain a license, it's necessary to complete a recognized degree program, participate in a supervised internship and pass a state-administered exam. Psychologists may also choose to obtain additional certification through the American Board of Professional Psychology in specialties such as rehabilitation or psychoanalysis.
Behavioral Therapist Career Trends and Outlook
Though there is quite a bit of research in the behavioral therapy degree specialty, most jobs in this specialty focus on clinical work and patient care. The tenets of the psychology of behavior are used to shape patient behaviors, thought processes, and beliefs.
By applying these tenets to your work, you can help patients eradicate unwanted behaviors and lead more fulfilling lives. As a result, you may benefit from the knowledge that you are directly contributing to a higher quality of life for your patients.
Common Work Environments For Behavioral Psychologists
The Bureau of Labor Statistics (BLS) breaks down the career outlook and salary information that we use for our data. You might find different salary levels in your city or state. As we say repeatedly to prospective students, to get the best idea of your employment opportunities, hiring and salary levels, speak with schools in your area that offer behavioral psych programs. You should also consider all the ways you can use your degree when you're done. And don't forget to read interviews and speak with as many professionals as possible, so you know what to expect.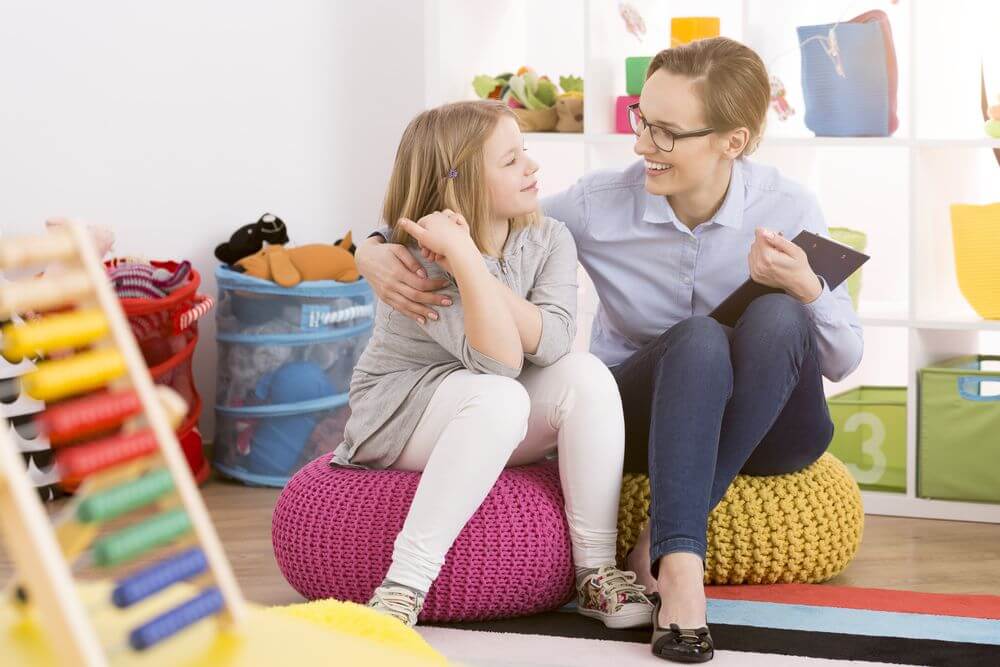 The BLS doesn't single out behavioral psychologists specifically, as they fall under the category of 'Psychologists.' But according to the BLS (2017), most psychologists work in these environments:
Elementary and secondary schools; state, local and private – 25%
Government – 10%
Offices of mental health practitioners (except physicians) – 9%
Hospitals; state, local, and private – 6%
Individual and family practices – 5%
Becoming A Licensed Behavioral Health Practitioner
As you learn how to become a behavioral psychologist, you'll find that you need to complete a graduate program to earn your Master's degree, PhD, or PsyD and get started in this field. It can help to get an undergrad degree, such as Bachelor of Science in psychology in applied behavior analysis to get started. With a campus-based or Masters in Behavioral psychology online program, you may explore psychologist and therapist careers that are centered in counseling.
In these roles, you can help patients overcome many types of disorders, including:
Anxiety
Bulimia
Depression
Alcohol & drug abuse
All kinds of stress
And many others!
Mental health counseling is a common career path for professionals with their Master's degree in Behavioral Psychology. It doesn't matter if you study at a campus or online behavioral science degree program, mental health counselors earned an average salary of $43,190 per year in the United States (Bureau of Labor Statistics, 2017). Between 2014 and 2024, job openings in this career path may swell 19% (BLS, 2017).
With a PsyD, you can earn certification as a psychologist and see patients in clinical settings. Per the Bureau of Labor Statistics, psychologists bring in an average income of $72,580 per year (2017). Anticipated job growth is extremely positive at 19% between 2014 and 2024 (Bureau of Labor Statistics, 2017).
Behavioral Psychologists and Research Roles
If you move beyond your Masters in Behavioral Science and earn a PhD in behavioral psychology and go into research, you can explore connections and treatment options as they relate to specific diagnoses. A study from Psychiatry Research analyzed the efficacy of cognitive-behavioral therapy on the treatment of obsessive compulsive disorder, finding improved outcomes for patients (2016).
If you aren't a good fit to work as a clinical practitioner, then consider academic and research-based roles. When you earn your Master's, you can start teaching at the junior college level. Once you earn your doctorate level degree, you may work at universities, where you can also oversee or help conduct behavior-psychology research projects. You might even have online behavioral science degrees to choose from!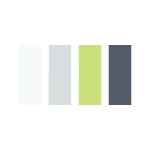 Additional Criminial Justice Schools