Engineering Psychology Programs
Companies put a lot of thought into how users interact with a product. In designing products, they think about the physiological aspects of this interaction, such as minimizing physical strain. However, they also factor in psychological considerations. That's where engineering psychology comes in.
<!- mfunc feat_school ->
Featured Programs:
Sponsored School(s)
<!- /mfunc feat_school ->
What Is Engineering Psychology?
Engineering psychology is a field of psychology that uses insight into people's mental processes to design better products, systems, workspaces, and environments. Its emphasis is on maximizing human capacity and safety during human-machine or human-environment interactions while minimizing inefficiency and error.
Engineering psychology is a close relative to human factors engineering, also known as ergonomics. All three terms are often used interchangeably, but some view engineering psychology as a subset of human factors engineering. In this regard, engineering psychology looks at human factors "above the neck," whereas human factors engineering can also cover ergonomics related to how people use their bodies in other ways. Thus, engineering psychology focuses on areas of psychology such as perception, memory, learning, and cognition. It is all about making sure behavioral and cognitive principles are properly incorporated into product design.
Note that engineering psychology doesn't only apply to human interactions with technology or machinery. The American Psychological Association (APA) suggests breaking the field down into three types of relationships:
between people and environments
between people and machines, and
between people and tasks.
Examples of engineering psychology challenges include designing productive workstations, minimizing the risk of injury in the use of complex machinery, or describing a work project in a way that people can understand and will help them succeed.
Ironically, though engineering psychology is now known for its contributions to improving human safety, it was partly born out of experimental psychology during World War I as a way of helping U.S. soldiers hit their targets. A psychologist by the name of Raymond Dodge found he could predict the best gun-pointers by testing individuals on more basic functions like eye movement. Early engineering psychology wasn't just for weapons, however. Researchers also looked at how to counteract the effects of decreased oxygen supply on pilots at high altitudes.
Why Is Engineering Psychology Important?
Engineering psychology can help humans be more efficient and productive, enhance the human experience with technology, and—perhaps most importantly—save lives. It is relevant in nearly every industry, from aviation to healthcare.
Few people notice good design. However, bad design can be deadly. Take roads, for instance. Painting a white line across a road gives drivers the sensation of driving fast, prompting them to slow down. According to Dennis Coon and John O. Mitterer, painting such lines near intersections lowers accident rates. Similarly, lining up burners on a stovetop with the knobs directly below them reduces the chance of accidentally using the wrong burner.
What Does an Engineering Psychologist Do?
Engineering psychologists help make machines and systems safer and more efficient by designing them for human use. While a robot can be programmed to act in a certain way, human beings are more complicated. Engineering psychologists recognize that systems, products, and environments should be designed around how humans process information and interact with their environment.
Engineering psychologist job functions become more apparent when applied to industries. For instance, aerospace and aviation are huge areas where engineering psychology is needed. Psychologists help design cockpits and instruments so pilots can quickly find the correct controls in an emergency. Even the shape of the instrument—a landing lever shaped like a wing—can help save lives.
Other areas that engineering psychologists are involved with include:
Healthcare systems
Technology
Marketing and business
Workplace safety
Environmental safety
Usability
Human performance
Telecommunications
Transportation
Education and training
Virtual reality
Given the specialties above, graduates may find engineering psychology jobs in any of the following settings:
Engineering Psychology Job Settings
Industry and businesses, where they might help develop and test products ranging from passenger drones to furniture, from virtual-reality games to kitchen tools
Government agencies, such as NASA or the Transportation Safety Board, where they could be involved in testing products such as airplanes or shipping containers or redesigning traffic routes and subway systems for safety
Academia, where they may conduct research or teach aspects of the discipline to others
Engineering Psychologist Salary and Job Outlook
ZipRecruiter reports the following engineering psychology salary data as of December 2019:
Median Annual Salary: $98,076
Typical Salary Range: $66,000 to $120,500
Top-Paying States
New York
$102,000
Massachusetts
$101,181
New Hampshire
$98,991
According to the APA, engineering psychology is a rapidly growing field with an abundance of opportunities for those who wish to work in the field. Industries are realizing the benefits of applying psychological theories to the design of products, processes, and environments that humans are involved with.
How Do I Become an Engineering Psychologist?
Engineering psychologists usually opt to get their doctorate because it can qualify them for academic and some government jobs and opens the door to the highest-paid and greatest range of jobs in all fields. Available degrees include a Ph.D. in engineering psychology, a Ph.D. in human factors psychology, or a Ph.D. in psychology with an emphasis in engineering psychology. The route to a Ph.D. involves specific stops in undergrad and graduate school.
Bachelor's Degree
A few dozen U.S. universities run undergraduate degrees in engineering psychology or related areas. Degree titles include human factors psychology, aviation human factors, industrial and systems engineering, and design and environmental analysis.
You may be able to find human factors engineering jobs with just a bachelor's degree if you have a specific degree in that area. However, you don't necessarily need to find a school that specializes in engineering psychology during undergrad if you're planning on progressing to a master's. A bachelor's degree in psychology or a bachelor's in engineering with a concentration in psychology can suffice as a starting point,
A four-year psychology degree should include introductory courses like developmental psychology, cognitive psychology, and abnormal psychology in the course list. Undergraduates will also likely get their first look at how to conduct research in preparation for a final thesis or project.
Master's Degree
If you didn't major in engineering psychology in undergrad, you can specialize in a master's program. You can find a list of both master's and doctoral programs offered by industrial engineering or psychology departments in the Human Factors and Ergonomics Society (HFES) directory. Plus, although the APA doesn't currently accredit engineering psychology programs, it does maintain a list of programs.
Degree titles you might come across include human systems engineering, safety and ergonomics, human factors in information design, human-computer interaction, applied experimental psychology, and aviation human factors. You might even just get a master's in psychology with a concentration in human factors or engineering psychology.
Most master's programs in engineering psychology take two years of full-time study to complete, with a typical program covering some basic ground in general psychology, research methods, and statistics. You might then move on to more specialized coursework in systems integration, cognitive research, human-computer interaction, and UI design. Programs typically require a dissertation to graduate, with a practicum sometimes required as well.
Doctoral Degree
The HFES accredits and lists Ph.D. programs in human factors and engineering psychology in its directory. Because a terminal degree is the time to specialize, a number of schools offer doctorates specifically in engineering psychology.
If you've already got a master's in engineering psychology, a Ph.D. in the field might take around four years to complete. If your master's is in a more general area, you may have to spend a year or two taking care of master's-level coursework (see above) before starting your dissertation. You'll probably take additional research methods and statistics classes and perhaps a research writing class to prepare you to conduct original research on a topic, disseminate the findings, and defend the results.
Online Programs in Engineering Psychology
If you're looking for online programs specifically, your options may be more limited. However, plenty of colleges offer psychology and industrial engineering degrees online. Usually these programs are hybrid, meaning that certain components such as labs or internships cannot be completed online. Make sure you understand the program requirements before applying.
Licensure and Certification
While psychologists generally need licensure to practice with patients in clinical settings, engineering psychology is an applied psychology field. To conduct research or help design products, you likely don't need licensure. That comes with a huge caveat: Most states still require anyone using the title of psychologist to be licensed, though some make exceptions for certain industrial-organizational psychologists. To know for sure, check with your state psychology board.
Engineering Psychology Resources
Professional Organizations
Helpful Articles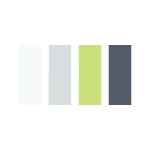 <!- mfunc feat_school ->

Featured Programs:

Sponsored School(s)

<!- /mfunc feat_school ->