Texas Psychology Programs
Find Programs for Online Psychology Degrees in Texas
If you're looking for a degree that can open up numerous career paths in the state of Texas, a psychology degree may have the flexibility that you are looking for. Psychology is often considered one of the most versatile degree options you can pursue, as its teachings and applications can be used in diverse fields like counseling, research, marketing, and business.
No matter what career field you plan on entering, a psychology degree can make you a more effective part of a working team. Psychology coursework often focuses on how people think, what motivates them to act, and how to most effectively interact with people of differing personalities and communication styles. By putting this information to use in your personal and professional life, you can get more done and enjoy better communication with those around you.
There are also many degree levels in this field, including Associate's degrees, Bachelor's degrees, Master's degrees, and doctoral degrees. These options allow you to select psychology programs in Texas that line up with your current education level and overall career goals. Our listing of schools offers a thorough look at what degree options are available in your area. Select those you are interested in and request program information directly from our site to learn more.
Texas has a large psychology community, offering you support and guidance as you work towards the career of your dreams. The Texas Psychological Association can help you figure out which degree path is right for you, learn about employment opportunities, obtain professional insurance, and attend continuing education events.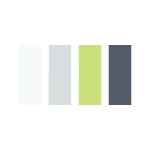 Psychology Education in Texas
Available programs differ from school to school. Community and technical colleges are more likely to offer Associate's degree programs, which can be a great stepping stone to further coursework in this field. Four-year psychology colleges in Texas often have Bachelor's degree programs, and many also have Master's or doctoral degree programs as well.
While Associate's and Bachelor's degree psychology programs may not have extensive admissions requirements, it can be beneficial to have some volunteer experience in the field. If you know that you plan on going into psychology, consider volunteering at a local human services organization or non-profit organization. Master's and doctoral programs both require a Bachelor's degree—some may require that degree to be in psychology, but others will accept students with non-psychology Bachelor's degrees. Doctoral and Master's programs often have clinical requirements, while Associate's and Bachelor's programs typically do not.
Many psychology degrees in Texas cover a range of psychology specialties and topics in their required courses. It's likely that your curriculum will include theoretical perspectives on treatment, personality theories, major schools of thought in psychology, and the development of the field since its inception. You may also take practical courses that enhance your ability to read and conduct research, like experimental psychology and statistics.
There are quite a few scholarship opportunities available in Texas, many of which are school-specific. Texas State University offers five different undergraduate scholarships each year. The Texas Psychological Foundation offers student merit research awards and a Graduate Student Research Grant.
Students at all levels are welcome to join the Texas Psychological Association. Scholarships are plentiful for psychology students, so you should check with your school's psychology department.
Outlook for Psychology in Texas
After you complete an in-person or online psychology degree at one of the psychology schools in Texas, Texas employers may have several employment opportunities available. With an Associate's degree, you may be able to take on a variety of entry-level positions. This can include research assistant roles, direct care positions, and non-profit organizational roles. If you complete a Bachelor's degree, you may be eligible for careers in marketing, business, sales, human services, and non-profit leadership, as psychology can be used to improve customer response in many different industries.
With a Master's degree, PsyD, or PhD, you may be able to take on more clinical roles. This may include positions in social work, counseling, mental health treatment, substance abuse treatment, and school psychology. If you complete a PhD, you may be qualified for more academic or research-based positions at research facilities or universities. As a clinical professional, your work may take you into hospitals, crisis centers, psychology clinics, schools, or community health centers.
In general, your income potential may increase the more experience you gain and the more education you have to your name. Psychiatric aides, who may work in mental health centers or alongside psychiatrists, earn an average of $20,160 per year (Bureau of Labor Statistics, 2013). Those who go into clinical, counseling, and school psychology report an average salary of $62,160 (BLS, 2013). Social service research assistants earn a median salary of $38,180 annually (BLS, 2013).
Take some time today to review the psychology schools in Texas that offer the degree programs that align with your future career goals and submit a request for information to learn more.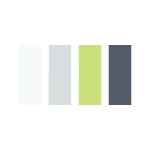 Additional Criminial Justice Schools in Texas