Counseling Psychology Salary & Career Information
Find Programs for Counseling Psychology Degree
What Is Counseling Psychology?
Counseling psychology helps people from all walks of life, and all ages of the human life span. Counseling practitioners help individuals overcome many common mental and physical health challenges.
Counselors with psychology degrees also conduct group sessions for all sorts of reasons. They may help people talk about their substance abuse, sexual abuse, or other traumatizing experiences as a way to heal. Counselors help people develop strategies to prevent common negative social traps. They are experts at creating milestones and goals for patients to look to for a sense of accomplishment while they pursue a healthier way of life.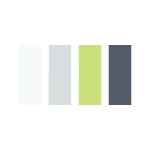 While counseling psychologist interventions may be shorter than other approaches, these professionals help assess and treat some of the most serious psychological illnesses.
Professionals with counseling psychology degrees are helpful for companies and government agencies. If you're wondering, they even consider students who earn online PhD counseling psychology degrees. Counselors are usually equipped to help with employee relations, conflict resolution, developing curriculum and training programs, and more.
Online Counseling Degrees in Psychology
Counseling psychologists are common at schools and colleges, to help with student and educator related issues. With all the social pressures and risks children and young adults face today, there are many roles for counselors to help these populations.
Because this specialty of psychology is so dynamic, you can expect to find a variety of education options, including PhD Counseling Psychology online programs. Some will focus on substance abuse, marriage and family, or career counseling, while others may be general degree programs.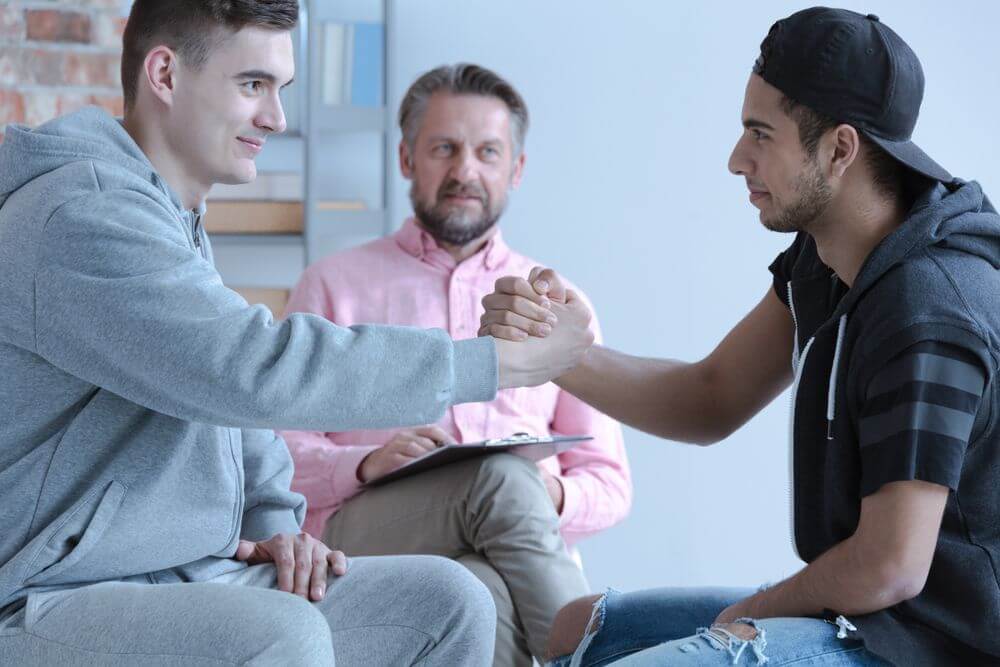 Introduction to Counseling Psychology Careers
Counseling psychologists help people to improve how they function across their lifespan. They may work as consultants to businesses, as professors, as researchers, or they may provide direct care to people in a variety of settings including schools, substance abuse treatment centers, mental health clinics and employee assistance programs.
The bulk of a counseling psychologist's caseload is made up of clients who usually enjoy good mental health but who have hit a rough spot in the road. Clinical psychologists, on the other hand, typically treat people with moderate to severe mental health disorders.
Counseling Psychology Requirements
Becoming a counseling psychologist usually requires either a Doctor of Philosophy or a Doctor of Psychology degree with graduate study in counseling. In most states, masters in counseling psychology level students who do not want to get a Ph.D. can be licensed as a master's-level counselor. Requirements to get a counselor's license vary from state to state. Licensed counselors usually work under the supervision of a mental health professional with a Ph.D.
In order to be accepted into counseling psychology graduate programs, you must first complete an undergraduate degree in a field related to mental health. Your grade point average should be no lower than a solid B. Performing volunteer work related to counseling or mental health may make you a stronger candidate for a graduate program. You must also receive acceptable scores on the Graduate Records Exam.
Core Curriculum Of Counseling Psychology School
When you pursue your Bachelors and graduate level education, with a focus on counseling studies, there are many courses that will help shape your path to a career. In your undergraduate studies, you will take more foundational courses that you can apply to many specific areas.
Undergraduate Courses That Lead To Counseling Careers:
Interpersonal Communication
Multicultural Contexts & Counseling
Cognitive Psychology
Human Sexuality
Evidence Based Psychology
Relationships
Child Development & Psychology
From there, you might look into campus based or online lpc programs (licensed professional counselor). When you reach the masters degree in counseling psychology level of earning your counseling degree in psychology, expect to take courses that will advance your knowledge in specific areas.
You will likely complete an internship experience as part of your degree and license requirements, even if you take a PhD Counseling Psychology online program. As you begin your practicum courses, your work will be highly supervised and assessed by your mentors, who are licensed professionals.
You may also be required to write a thesis, and defend it in front of the heads of your department. Depending on the kind of program you choose, some of these courses may be offered online.
When you take your graduate level courses, or an online PhD in counseling psychology, you will take courses that apply directly to your area of interest.
Here are some examples of masters in counseling degrees online classes:
Treatments for Adults – 3 credits
Counseling Adolescents – 3 credits
Research Seminar – topic related to your interest – 3-5 credits
Advanced Career Counseling – 3-5 credits
PhD Qualifying Exam – pass or fail
Your curriculum in online Doctoral programs in Counseling Psychology may mirror these traditionally campus based courses as well.
Counseling Psychology Career Outlook
The U.S. Bureau of Labor Statistics (BLS) is a pretty handy guide to career information, salary and geographic data that you can use to make smart education and career decisions. We rely on their credibility and accuracy to give you the clearest picture possible of what you can expect in the 'real world' of counseling psychology.
Types of Degrees in Counseling Psychology Careers
The BLS has unique data about several types of counseling professions, including:
School and Career
Rehabilitation
Educational, Guidance, School and Vocational
Substance Abuse and Behavioral
Genetic
This is just a glimpse at how wide open this field is for individuals who want to become counselors. These statistics even apply to students who take online PhD counseling psychology programs. Now, let's take a look at salary and the national average for job growth in these areas of counseling…
2017 Average Salary For Counselors
Growth Rates For Top Counselor Professions
There is a wide variety of anticipated growth rates for different counselor professions. First of all, let's take a look at Genetic Counselors. Between 2014-2024 the BLS anticipates a growth rate of 29% between 2014-2024. Just to give you perspective, the average job growth for all occupations is expected to be around 6-7%.
So, there is a huge opportunity there, if you live in an area where these jobs are prevalent. What may be happening on the national scene may not reflect the best opportunities for you.
School and Career Counselors. The anticipated growth for these counselor roles is 8% through 2024, according to the BLS, 2017. While this is a more down-to-Earth number, in line with the national average, it shows promise as a long term career choice.
Mental Health Counselors. This profession pretty much splits the difference between the two previous examples. With a 19% projected growth, mental health counseling could be a solid subset of counseling to consider. What's more, some of these roles do not require a PhD. With your Masters in counseling psychology, you can start working as a mental health counselor. And then set your sights on a Doctoral program.
Rehabilitation Counselors. This area of counseling is expected to grow at a 9% pace, which is faster than the national average. In these roles, you could work in a variety of settings, according to the BLS, including:
Community Rehabilitation Centers
Senior Citizen Care Centers
Youth Guidance Organizations
The nice thing about counseling roles is they can give you experience working with patients that you are passionate about helping – before completing a doctoral level program. Even if your ultimate goal is a private practice, consider how a counseling career may help you along the way. And be sure to compare PhD Counseling Psychology online programs as you weigh your options.
Online Counseling Psychology Programs
There are several online degree in psychology and counseling for counselors, but most of them originate from fields other than psychology, such as education, rehabilitation or substance abuse treatment. There are only a handful of phd in counseling psychology online programs dealing with both counseling and psychology, and these programs are offered at the master's level.
Most counseling psychology phd programs online are structured so that the student does the bulk of his or her learning from home, but students may also be required to make an appearance on campus at least once or twice a year. Furthermore, counseling psychology graduate students are required to do a supervised practicum or internship. With the help of the school, they may arrange these placements in their home communities.
A counseling psychology online degree program is an excellent choice for people who want to study while keeping their full-time jobs or for those who have duties such as parenting or adult caregiving that would limit their ability to attend regular classes on campus.
Online MA in Counseling Psychology to Consider
Goddard College, with campuses located in both Vermont and Seattle, offers a Master of Arts program in psychology and counseling. Students are asked to choose one of two tracks: an M.A. in psychology or an M.A. in clinical mental health counseling. Graduation from the program requires 48 credits (although most students take 60 to comply with licensing requirements), eight days on campus at the beginning of each semester and a research thesis.
Meridian University, located in the San Francisco Bay area, has a clearly outlined curriculum for its masters in counseling psychology students. Graduation requires 85 units of course work, 300 hours of supervised fieldwork, two weeks of residential sessions each year and 40 hours of personal counseling or therapy. The program is intended to be completed in 2.5 to 3 years and cannot take longer than six years to complete.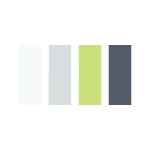 Additional Criminial Justice Schools