Counseling Psychology Degrees: All You Need to Know
Most people have felt overwhelmed, stressed, stuck, or challenged by a problem that seemed unsurmountable. In fact, over 70% of Americans regularly experienced physical or psychological symptoms related to stress in 2017, according to the American Institute of Stress.
Counseling psychologists are responsible for helping individuals deal with these and other psychological issues. If you're interested in helping people overcome life's challenges, a degree in counseling psychology might be a good fit.
<!- mfunc feat_school ->
Featured Programs:
Sponsored School(s)
<!- /mfunc feat_school ->
On this page you'll learn more about counseling psychology, including:
What counseling psychologists do
Careers available with a degree in counseling psychology
Salary and career outlook for counseling psychologists
How to get a degree in counseling psychology
Licensure requirements
Helpful resources
What Is Counseling Psychology?
Counseling psychology is an APA-recognized specialty within applied psychology that focuses on helping people improve their well-being, develop coping skills, and resolve challenges. It addresses the emotional, social, work, school, and physical health concerns of people from all walks of life at different stages in their lives.
The bulk of a counseling psychologist's caseload is made up of clients who usually enjoy good mental health but who have hit a rough spot in the road. However, counseling psychologists may also assess, diagnose, and treat people in times of crisis.
Here are some of the types of problems that counseling psychologists address:
School issues (adjusting to school, learning deficits, transitions)
Career/work concerns (stress in the workplace, working with others, career transitions)
Marital and family difficulties
Coping with stress management and negative life events
Organizational problems
Coping with physical disabilities, disease, or injury
Personal/social adjustment
Persistent difficulties relating to other people in general
Substance abuse
Mental disorders
Not all counselors are counseling psychologists. The latter refers to a professional psychologist who has earned a doctorate and has many years of work experience. Other types of counselors may have a master's degree, but they are not psychologists.
What Do Counseling Psychologists Do?
Counseling psychologists do a variety of things, depending on the type of career path they have chosen.
Those who work face-to-face with clients may:
Use a range of treatment techniques, such as transactional analysis, cognitive behavioral therapy(CBT), and traditional psychotherapy
Work with families or couples
Conduct group therapy
Assess clients, create a program for them to follow, and evaluate outcomes
Those who focus on research might:
Research methodologies for scientific investigations
Plan and conduct experiments and evaluate outcomes
Other tasks might include:
Conduct programs/workshops that educate and inform the public about mental health, school, family, relationship, and workplace issues
Consult with organizations
Teach in colleges or universities
Counseling psychologists work in a variety of settings, including:
Independent practice
VA hospitals
Substance abuse treatment centers
Community mental health centers
Rehabilitation facilities
Health maintenance organizations
Businesses
Counseling psychologists work with individual clients of all ages. They might also consult with businesses to help them create a work successful work environment and enhance effectiveness.
What Is the Difference Between Counseling Psychology and Clinical Psychology?
Counseling psychology shares many similarities with clinical psychology, but there are some key differences between the two professions:
While both clinical and counseling psychologists perform psychotherapy, clinicians typically deal with clients suffering from more severe mental illnesses.
Clinical psychologists tend to focus on treating specific mental disorders, while counseling psychologists tend to concentrate on overall well-being throughout a person's life.
Clinicians often approach mental illness from a medical perspective, while counseling psychologists often take a more general approach that encompasses a range of treatments.
Salary of Counseling Psychologists
Counseling psychologist salaries can vary depending on location and industry. The Bureau of Labor Statistics (BLS) reports that the mean average salary in 2018 was $85,340.
The following five states had the highest mean wages in May 2018*:
| | | |
| --- | --- | --- |
| State | Hourly mean wage | Annual mean wage  |
| California | $52.09 | $108,350 |
| Oregon | $49.94 | $103,870 |
| New Jersey | $47.34 | $98,470 |
| District of Columbia | $45.92 | $95,500 |
| Hawaii | $45.46 | $94,550 |
Source: Bureau of Labor Statistics
The top-paying industries for this occupation in May 2018 were*:
| | | |
| --- | --- | --- |
| Industry | Hourly mean wage | Annual mean wage  |
| Offices of Other Health Practitioners | $46.60 | $96,930 |
| Management of Companies and Enterprises | $45.76 | $95,190 |
| Offices of Physicians | $45.34 | $94,320 |
| Specialty (except Psychiatric and Substance Abuse) Hospitals | $45.06 | $93,730 |
| Outpatient Care Centers | $45.01 | $93,620 |
*Figures cited also factor in clinical psychologists and school psychologists.
Source: Bureau of Labor Statistics
Career Outlook for Counseling Psychologists
The general outlook for counseling psychologists continues to be strong, with a national projected growth of 10 to 14% between 2016–2026*. The demand is expected to increase as the aging population of the U.S. seeks help with the emotional and physical changes that come with advanced age. Psychologists who specialize in geriatric populations are expected to be in particularly high demand, according to the American Psychological Association (APA).
As of May 2018, the states with the highest levels of employment of counseling psychologists were*:
The following states projected to have the highest growth rates between 2016 and 2026*:
| | |
| --- | --- |
| State | Growth Rate |
| Colorado | +34% |
| Utah | +31% |
| Arizona | +25% |
| Washington | +21% |
| Texas | +20% |
| Florida | +20% |
*Figures cited also factor in clinical psychologists and school psychologists.
The Road to Getting a Degree in Counseling Psychology
Becoming a counseling psychologist requires either a Doctor of Philosophy (Ph.D.) or a Doctor of Psychology (Psy.D., DPS, or D.Psy.) degree.
The first step to a career in counseling psychology is earning a bachelor's in psychology or a related field in the social sciences. Students usually enroll in a post-graduate degree program after earning their bachelor's. After graduating with a doctoral degree, licensure is needed to begin practicing.
Master's in counseling psychology degree programs are available, but they're generally a stepping stone to getting a doctorate degree. You can't work as a psychologist with only this degree.
In addition, these programs shouldn't be confused with other master's degree programs in counseling, such as a master's in mental health counseling, master's in school counseling, or master's in family therapy. These are generally terminal degrees that enable you to become an LPC (licensed professional counselor).
Doctorate Degree Programs in Counseling Psychology
Doctorate graduate programs typically take four to six years. In addition to coursework, a dissertation and supervised internship are usually required. Internships generally focus on the development of counseling, psychotherapy, assessment, and consultation skills. Some programs award a master's degree as part of the program.
While coursework varies depending on the type of degree and the program, most doctoral programs cover the basic core areas of psychology:
Biological
Cognitive/affective
Social aspects of behavior
Individual differences
Common coursework includes:
Theory of counseling and personality
Vocational psychology
Human lifespan development
Psychological assessment and evaluation
Psychopathology
Statistics
Research design
Professional ethics
When choosing a doctorate program, make sure it's accredited by the APA. The Society of Counseling Psychology maintains a list of accredited programs. According to the APA, 75 programs are accredited.
Online Programs
There are currently no exclusively online programs accredited by the APA. The APA has adopted a position against accrediting distance learning programs because of the importance of face-to-face instruction. However, hybrid programs, which typically include online coursework and in-person internships, may be accredited. You can learn more about a program's accreditation status on their website or by calling the admissions' department.
Licensure
In order to practice as a counseling psychologist, you need to be licensed. Each state has requirements for licensure. The Association of State and Provincial Psychology Boards' (ASPPB) Handbook of Licensing and Certification Requirements for Psychologists gives a summary of general requirements in the U.S. and Canada. You can find information about your state on the ASPPB website.
Although state requirements vary, nearly all require you to pass the Examination for Professional Practice in Psychology (EPPP). This multiple-choice ASPPB exam tests your basic knowledge of psychology. For detailed information about the exam and how to register, see the EPPP Candidate Handbook.
Most states require some type of exam of jurisdictional law and regulations, generally known as a jurisprudence exam. The exam is used to assess knowledge of local mental health laws, ethical standards, and decision making. It may be written or oral.
Finally, you may be required by your state to take an oral exam. Possible focuses include case vignettes, diagnostics, case conceptualization, awareness of own professional limits, ability to handle crisis, diversity issues, or ethics and law.
Online Resources for Counseling Psychologists
Use the following resources to learn more about counseling psychology, keep on top of news and events, and plan your education and career path.
For detailed information about internships, refer to the Association of Psychology Postdoctoral and Internship Centers (APPIC) website.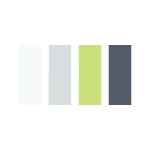 <!- mfunc feat_school ->
Featured Programs:
Sponsored School(s)
<!- /mfunc feat_school ->