California Psychology Programs
Nearly 20,000 licensed psychologists worked in the state of California as of 2018, and jobs for these professionals are projected to grow substantially by 2028 according to the Bureau of Labor Statistics. If you want to someday call yourself a "psychologist," be prepared to spend several years enrolled in postsecondary education. You'll need to complete a doctorate degree and meet licensure requirements before using this coveted title.
Fortunately, learning about this process need not be stressful. Aside from including profiles of top psychology schools in California, this guide also provides details about California's psychology license requirements, California psychologist salary averages and growth projections, and state-specific scholarships, internships, and support resources.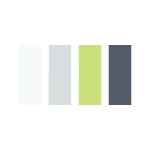 How to Become a Psychologist in California
Becoming a psychologist in California requires years of focus and dedication. While working as a mental health counselor requires only a master's degree, you must earn a doctorate to use the title of psychologist. Read up on requirements to become a psychologist below.
Complete a bachelor's degree: Undergraduate psychology schools in California serve as the first stop on your journey towards working as a psychologist. A bachelor's in psychology usually requires four years of full-time enrollment and sets the foundation for advanced study in graduate programs.
Undertake a master's degree: Master's degrees in psychology are sometimes a stepping stone to a doctorate program, but other students stop after undertaking a master's. Students who typically select these programs want to work as mental health counselors or in another role that doesn't mandate a doctorate.
Earn a doctoral degree: Ph.D. and Psy.D. in psychology degrees take approximately five to seven years and help you get closer to working as a licensed psychologist. In most cases, the course work will include master's level work if you have not already completed a master's program.
Pick a specialty: The specialty you choose dictates the type of licensure you must pursue.
Meet licensure requirements: Examples of requirements include completing your doctorate, undertaking supervised hours, and passing examinations. We discuss licensing requirements later in this guide.
California Psychology Licensing & Exams
Given the vast array of psychology and psychology-related careers in California, licensure requirements can vary significantly based on the career type you select. Regardless of the path you're considering, we provide details about different types of licensure and accompanying requirements below.
Psychologist
Completion of a doctoral program accredited by the American Psychological Association
Registration with the Department of Consumer Affairs Board of Psychology
At least 3,000 hours of supervised professional experience; at least 1,500 of these hours must be completed after finishing your doctoral degree
Passage of the Examination for Professional Practice in Psychology (EPPP) and the California Psychology Laws and Ethics Examination (CPLEE)
Potential careers: Licensed psychologist, research scientist, professor
Registered Psychologist
Complete a qualifying doctoral degree, with supporting transcripts sent directly from the school to the Board of Psychology
At least 1,500 hours of supervised professional experience completed during and/or after graduating
Supply fingerprints under the Board's request for live scan services
Submit registration application
Potential careers: Clinical psychologist, therapist, behavioral health psychologist
Psychological Assistant
Submit transcripts demonstrating a) completion of at least three years of postgraduate psychology education, b) admission to a doctoral psychology program, or c) passage of preliminary doctoral exams
Provide fingerprints for live scan testing and criminal history background check
Supply supervised professional experience agreement for gaining hours needed to receive licensure
Submit application
Potential careers: Clinical psychologist assistant, research assistant, psychology technician
Licensed Clinical Social Worker (LCSW)
Complete an accredited master's in social work; if you are an out-of-state applicant, you must also participate in an 18-hour class on California law and professional ethics
Demonstrate completion of continuing education credits in required topics; the Board of Behavioral Sciences provides a list of required classes
Register as an Associate Clinical Social Worker (ASW)
Complete live scan and pass a criminal background check
Pass the California Law & Ethics Exam
Submit proof of completing 3,000 supervised hours
Pass the ASWB clinical exam; apply for LCSW licensure
Potential careers: Counselor, school social worker, human services case manager
Marriage and Family Therapist (MFT)
Complete an accredited master's in marriage and family therapy; provide documentation to the Board of Behavioral Sciences
Register as an associate marriage and family therapist (AMFT)
Participate in live scan and pass a criminal background check
Pass the California Law & Ethics Examination
Complete 3,000 supervised hours over two years
Pass the Licensed Marriage and Family Therapist exam; apply for licensure
Potential careers: couples' therapist, child therapist, school therapist
Licensed Professional Clinical Counselor
Complete an approved master's or doctoral degree in counseling, psychotherapy, or a related subject that meets curricular requirements set forth by the Board of Behavioral Sciences
Register as an associate professional clinical counselor (APCC)
Participate in live fingerprint scan and pass a criminal background check
Pass the California Law & Ethics Examination
Demonstrate completion of 3,000 supervised hours undertaken in California
Pass the National Clinical Mental Health Counseling Examination
Apply for and receive LPCC licensure
Potential careers: Licensed mental health clinician, professional counselor, clinical social worker
Licensed Educational Psychologist
Complete an approved master's degree in counseling and guidance, general psychology, school psychology, or educational psychology from a school that maintains regional accreditation
Participate in a live fingerprint scan and criminal background check
Participate in two years of full-time, unsupervised experience as a credentialed school psychologist in a public school, followed by another year of supervised professional experience via a school psychology program that maintains accreditation
Pass the Licensed Educational Psychologist written examination
Apply for official licensure through the Board of Behavioral Sciences
Potential careers: School psychologist, educational psychologist, school counselor
You'll most likely encounter the following exams in the process of obtaining the license you're pursuing:
Examination for Professional Practice in Psychology (EPPP): Consists of 200 multiple choice questions taken on a computer. Expect to take the exam at one of the many Pearson VUE testing centers in the state. You must complete at least 1,500 supervised hours before sitting for the test.
California Psychology Laws and Ethics Examination (CPLEE): Consists of 100 multiple choice questions answered on a computer. You should already possess a doctorate, have completed your 3,000 supervised hours, and have passed the EPPP examination when you take this exam. The test is administered by Psychological Services, Inc. testing centers, which can be found throughout the state.
Job Growth & Psychologist Salary in California
Recognized Psychology Specializations in California
Given the vast spectrum of types of psychology, many specialty areas and concentrations exist to help you focus your knowledge and efforts on a niche topic. Specialties available in California include:
California Psychology Spotlight Programs
California Psychology Scholarships
Before taking on student loans, you may be interested in pursuing public or private scholarships to offset costs. If you want to learn more about how these can benefit you, review our guide on psychology scholarships. Check out a few of the awards available exclusively in California below.
California Internships and Fellowships
Internships highlighted in this list are all featured through the California Psychology Internship Council to ensure they received proper vetting.
California Psychology Resources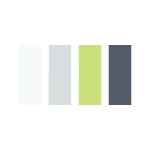 Additional Psychology Schools in California