Master's Degree in Psychology: Expanding Your Career Options
People choose to get a master's degree in psychology for a variety of reasons. Some intend to become licensed psychologists; for them, getting their master's is a stepping stone to help prepare for a doctoral program. Others get a master's degree to qualify them to work as a therapist, counselor, or social worker. Some people get a master's to advance in a field where understanding human behavior is helpful, such as management or sales.
If you're exploring the idea of earning a master's degree in psychology, this page is for you. We'll show you degree path options, careers you can choose from, and what graduate programs like this entail.
<!- mfunc feat_school ->
Featured Programs:
Sponsored School(s)
<!- /mfunc feat_school ->
Types of Psychology Master's Degrees
You can get a Master of Arts (M.A.) in psychology, or a Master of Science (M.S.). The M.A. coursework will include more liberal arts and social studies classes. It may require a project or field work rather than a thesis. The M.S. coursework will lean toward science, math, and statistics. It will generally require a thesis.
Most students who want to enter a Ph.D. program earn an M.S., while the majority of M.A. degree holders go on to become counselors, therapists, or find jobs in schools or mental health services.
Psychology master's degrees have several variations:
General degrees are for students who plan to work in a non-psychology field where understanding human behavior is beneficial, such as sales, marketing, HR, or management; students who want to work in psychology but haven't yet picked a specialty may also choose to get a generic degree.
Specialty degrees require focused study, and prepare you for a specific career in the mental health field.
"Terminal" degrees identify a master's program that is as far as one can go in a particular field of study. Terminal degree graduates are ready to start their careers, as opposed to preparing for a doctorate. An M.A. in psychology is a terminal degree, while an M.S. is usually not; it's often a preparatory step toward a doctorate.
If your master's degree is a general one— an M.S. or M.A. in psychology without a specialization—you may need to take more classes in your chosen specialty if you want to use your degree towards a job in the mental health field (e.g., mental health counseling or child therapy) before you're qualified to practice.
What Can I Do with a Master's Degree in Psychology?
If you plan to become a licensed psychologist, you'll need to get your doctorate, and getting your master's first is very good preparation for that. A master's degree in psychology is also a ticket to career opportunities in a wide variety of fields, from social research to running a sales organization to employee program management. If you plan to work in the field of psychology as a counselor or therapist, your master's degree is enough; you won't need a doctorate.
Careers in Counseling
Most people with a master's degree who work in mental health specialize in some type of counseling. A few of the more popular paths include:
Career Counseling: Also known as employment or vocational counselors, people in this role help others select the right career path, or change careers. In this type of work, you may work with students, displaced workers, or veterans of all ages who are looking for a job.
Marriage and Family Therapy: Counselors who focus on marriage and/or family work to help families understand their problems, develop solutions, and communicate more honestly and effectively. They may focus on just marriage partners, or they may work with entire families.
Mental Health Counseling: Mental health counseling is often short-term therapy after someone experiences issues with a big life change or trauma. These licensed counselors help patients set obtainable goals to confront problems.
Rehabilitation Counseling: This kind of counseling is focused on helping people with physical, emotional, intellectual, or developmental disabilities to live well, independently.
Substance Abuse Counseling: This type of counselor helps people with drug and alcohol issues (and their families) take control of their lives and overcome addictions. They commonly work in community group settings, hospitals, or a physician's office.
School Counseling: School or academic counselors tend to work in educational settings, and help students become more productive and reach academic achievement. Some may help students consider and find college and career opportunities.
Child/Pediatric Counseling: These counselors work with underage children with behavioral or emotional issues; some specialize in child abuse cases. They help kids learn how to improve relationships, and manage the impact of traumatic life events.
Other Careers for Psychology Master's Degree Graduates
There are many interesting jobs beyond counseling for holders of a master's degree in psychology. You have choices in settings: You can work for a local, state, or federal government agency, or a non-profit agency. You could work for academia or a Fortune 500 company, or start a consultancy. You could consider:
Social services management
Law enforcement and corrections
HR, employment, recruiting
Sales, in a wide variety of industries
Marketing, and marketing research
Management, training, curriculum design
Coaching for personal or professional success
Research coordination
Teaching, as an adjunct instructor
Master's in Psychology Degree Path
Typically, people entering a master's degree program in psychology will have earned a bachelor's in psychology, sociology, health and human science, or related social science.
It's also possible to complete your bachelor's and go straight into a doctoral program. If you do that, some doctoral programs will award you a master's along the way, as you garner the requisite credits in the right classes, even though you are technically not in a master's program.
Specialized Psychology Master's Degree Programs
Examples of specialty master's programs include:
Mental Health Counseling: An in-demand role. Mental health counselors offer counseling services and treat mental illnesses. They often have a limited license to practice and are supervised by a psychologist.
Social Work: A popular degree that's recognized in most states. Graduates can begin providing counseling services immediately after earning the degree.
School Counseling: School or academic counselors are employed by public or private schools. They often hold a Master of Education in Counseling degree.
Family Therapy: Like school and mental health counselors, family counselors must be licensed to practice and may work under the supervision of a doctorate-level psychologist. They help families coping with stress or other problems.
Child Development: Graduates with this degree can find careers as child life specialists, special education teachers, parent educators, and early childhood education consultants. They often work with kids in a school setting, or the whole family in a private counseling setting.
Forensic Psychology: This area of study is where psychology meets the law, and these professionals will work in courtrooms, perform evaluations, and investigate reports of misdoing for cases.
Experimental Psychology: Also known as research psychologists, professionals in this role will conduct research to study the behavior of people and animals. They tend to work in a university, private research center, nonprofit organizations, or for the government.
Industrial-Organizational Psychology: This degree is increasing in popularity, and it focuses on behavior in the workplace to improve organizational results and employee satisfaction.
Master's Program Admission Requirements
To gain admission into a master's in psychology program, you may need to have previously completed undergraduate coursework in behavioral sciences or hold a bachelor's degree in any field. You'll need to submit the following requirements for admission:
Minimum 3.0 GPA
Previous school transcripts
Application form
One to three letters of recommendation
A personal statement of intent
Resume or C.V.
GRE test scores
It will also help your odds of acceptance if you have volunteer experience or fellowships in psychology, real-world experience in the area, affiliation with a professional organization, or demonstrated interest in the field, such as subscribing to psychological journals or having academic associations.
Curriculum and Classes
The curriculum required for your degree and the classes you take will vary widely based on the specialization and degree path you choose. Most students will need to take certain core common courses regardless of the type of program, including:
Abnormal Psychology: Study behavior patterns, habits, emotions, and thought processes, typically in a clinical setting.
Human Development: Learn the components and theories on how various cultures worldwide impact psychology and how humans develop across the course of their life span.
Ethics: Ethics courses in psychology explore the standards licensed professionals are required to follow, per the American Psychological Association's Code of Conduct standards.
Statistics and Research: Learn how to use statistics to extract meaning from data, and how to design, carry out, and analyze graduate-level research.
Communication – An introduction into vital communication strategies, written and verbal. Students learn critical thinking, stress and time management, and how to collaborate with colleges.
Online Master's in Psychology Programs: Pros and Cons
Many master's in psychology program courses are available online, as well as in campus settings. These distance education courses are becoming more widely available. Most online programs will focus on general or educational psychology, and some programs are fully available online.
Often, psychology specializations require hands-on clinical experience. You could take a hybrid program with both online and in-person courses. Other specializations may require a capstone project for graduation. As an example, students could intern at a local organization, applying their research skills to a project.
Pros:
Lower costs. Taking your master's courses online through a public college or university is often less expensive than campus courses, so you may be able to save money with an online program.
Online coursework offers more schedule flexibility. This is especially helpful for students who work or take care of their families (or both) while earning a degree.
You may find online programs at prestigious universities outside of your location. Taking a class from one might let you network with new people, or add a well-respected name to your C.V.
Cons:
Online learning isn't for everyone. You need to be self-directed, with excellent time management skills and self-discipline. You'll need to be comfortable communicating with your classmates and instructors online, which can be limiting. The sense of community may be less pronounced when you don't interact with your fellow students in person.
Some programs are not completely available online only. If a class takes place in a research lab, for example, you'll need to use the hybrid method, mixing on-campus classes and online classes.
Some employers are wary of accepting online degrees, although that's changing as more people gravitate to online learning, and more prestigious organizations offer online courses.
Choosing the Right Master's Program
Use the following tips to help choose the right accredited master's program for you:
Think about your educational needs and career interests. Who would you like to spend your days working with/helping? Identify the specialization(s) you're interested in, and research programs with them in mind.
Check out each program's professional and educational objectives to make sure your goals align.
Look at schools that have an esteemed faculty and make sure they're a match for you.
If you want to earn a doctorate degree eventually, find a school that offers both master's and doctoral programs in your desired field.
Consider funding. Some programs offer tuition remission or competitive funding to help students receive lower rates.
There are programs located across the country. It's likely you can find a master's program near you, or in a geographical location you enjoy.
If your program specialization requires an internship, look for a location that offers plenty of interesting prospects.
Grad school is expensive, so weigh the costs of applying to each program. Some have higher application fees (around $35-$80) and may require you to travel for an onsite interview.
In addition to thinking about how you'll pay for the program and what scholarships the school may offer, weigh the cost of living in each geographical location to find a place where your money can stretch further.
Make sure the program's atmosphere feels like a good fit for you.
Financial Aid and Scholarships for Master's in Psychology Students
There are many scholarships available for psychology graduate students. You can find a sampling of options on our psychology scholarships page. Here are a few popular scholarships:
Continuing Education and Career Advancement
If you want to work in a field outside of psychology or you intend to work as a counselor or therapist, there's no need to earn a doctorate degree.
However, if you want to become a licensed psychologist, you will need to obtain either a Ph.D. or a PsyD doctorate degree. A Ph.D. is designed for students who want to pursue research or academia; the PsyD degree is better suited for those who want to go into counseling and clinical services.
Psychologists can provide more patient services (including clinical diagnoses) than therapists or counselors, and they often earn more lucrative salaries. For example, as of May 2018, mental health counselors with a master's degree earned a median wage of $44,630 according to the United States Bureau of Labor Statistics, while psychologists with a doctorate degree earn an average $79,010 per year.
Organizations and Resources for Psychology Students
Professional organizations are great resources for psychology students. Take a look at:
American Psychological Association: The APA is the largest professional psychology organization in the United States. They offer scholarship opportunities, career services, and help writing your research papers in the required APA style.
Hanover College Psychology Department: Offers students a wide range of resources, from online journals, research, and tutorials to links to links to other useful psychology sites.
Psi Chi: The international honor society for psychology majors, Psi Chi helps students with researching and finding job opportunities after graduation.
Spotlight: Featured Master of Psychology Schools
When searching for a master's degree in psychology program, there are many options to choose from. Following is a list of featured schools that we chose based on factors such as success rate, online availability, and type of programs.
Ball State University
BSU boasts small class sizes (10 or fewer students per class) and the option to participate in graduate assistantships to help cover the cost of your degree. They are also the first school in the country to earn learner support certification from Quality Matters, a nationally recognized standard of best practices for online and blended learning.
Degree Programs: The 44-credit master's in clinical psychology degree, the "umbrella" degree for those wanting to be clinicians, offers three optional concentration areas: assessment, clinical/counseling, and cultural diversity. This program focuses heavily on research skills and experience with the goal to prepare students for a doctoral program in clinical psychology.
Other master's programs include:
Master of Arts in Social Psychology
Master of Arts or Science in Educational Psychology
Master of Arts or Science in Sport Psychology
A dual major, Master of Arts in Social Psychology and Clinical Mental Health
BSU also offers a 33-credit online Master of Science Degree in Quantitative Psychology. This program focuses on applying statistical knowledge and skill to educational and business situations. It is offered fully online, on campus, or in a hybrid format.
On Campus Tuition: $417 per credit (in state) or $1,145 per credit (out of state)
Online Tuition: $442 per credit (in state) or $651 per credit (out of state)
University of Denver
This university prides itself on its hands-on programs that allow students to pursue internships and research opportunities through such DU institutions as the Counseling and Educational Services Clinic, the Trauma and Disaster Recovery Clinic of Denver, and the Center for Performance Excellence (CPEX) — a nonprofit consulting organization that serves the Denver community. Over 90% of master's students secure their plans within six months of graduation.
Degree Programs: Both the Graduate School of Professional Psychology and Morgridge College of Education offer an abundance of graduate psychology degrees with a wide range of concentration areas.
Those interested in working with youth and counseling can earn a master's in school psychology on campus or a master's in school counseling online. A master's in counseling psychology is also available on campus.
More specialized master's programs include an on-campus master's in sport and performance psychology and a master's in forensic psychology. DU also offers a master's in international disaster psychology. This unique degree trains future psychologists to provide mental health services to those affected by natural disasters and traumatic events, both locally and globally.
On Campus Tuition: $1,426 per credit
Online Tuition: $915 per credit
Fort Hays State University
Fort Hays State University is a leading, forward-thinking state school in the heart of the Midwest. It offers award-winning programs and an extensive global reach.
Degree Programs: The program offers two tracks: a scholarship track for those interested in pursuing research and further education and a professional development track for those who want to go straight into a clinical practice.
The Master of Science in Clinical Mental Health Psychology prepares students to become counselors in the roles of their specialization area by training them to understand, identify, and practice counseling in the areas of school or clinical settings. The Master of Science in Experimental Psychology is ideal for students who are interested in a research-based career or plan on continuing their education with a doctoral degree.
Students interested in psychology in an education environment can complete both a master's in school psychology degree and education specialist in school psychology programs on campus, online, or in an accelerated format.
On Campus Tuition: $242 per credit (in state) or $342 – $610 per credit (out of state)
Online Tuition: $287.75 per credit
Harvard Extension School
Students looking for the prestige of the Ivy League without the cost can earn an online degree in psychology through the Harvard Extension School. There are a variety of online course formats, such as live streaming lectures, peer interaction through web conferences, and flexible module-based lessons.
Degree Programs: The Harvard Extension School offers a Master of Liberal Arts in Psychology. This 12-course hybrid program is taught primarily online with students required to complete three courses in person. Since part of the program takes place on the Cambridge, Massachusetts campus, students have access to many of the same resources as traditional Harvard students.
This online program is customizable, with the option to choose psychology and elective courses in areas that can support your individual career or education goals. Psychology course subjects range from neurobiology and neuroscience to clinical psychology and mental health.
You can also choose between a thesis or capstone track depending on areas of interest. If you're interested in research and potentially pursuing a more advanced degree, you might consider the thesis track. If you're more excited by real-world application, you might consider the capstone track.
Online Tuition: $2,750 per course
University of North Dakota
The University of North Dakota was established by the Dakota Territorial Assembly in 1883 — six years before the establishment of the state of North Dakota. Nearly 13,500 students from around the world are enrolled in the school.
Degree Programs: UND offers several online psychology programs. Students who have not yet earned a bachelor's degree can enroll in the combined psychology program. This two-degree program allows you to earn both a Bachelor and Master of Arts in Psychology in five years on campus.
Those interested in clinical work can pursue a general  master's in counseling degree or a master's in counseling with a K–12 school emphasis.
The online program offers two criminal justice programs — the M.A. in forensic psychology and the M.S. in forensic psychology. Both options take around two years to complete and require 30 credit hours.
On Campus Tuition: $439 per credit (in state) or $558–$659 per credit (out of state)
Online Tuition: $439 per credit
University of Southern California
The University of Southern California is one of the world's leading private research universities.
It first opened its doors to 53 students and 10 teachers in 1880; today, USC is home to more than 44,000 students.
Degree Programs: The USC's Master of Science in Applied Psychology focuses on psychology in business contexts. The program includes consumer and organizational psychology and is taught by faculty with experience in large organizations and nonprofits. You can expect to touch on areas such as the psychology of interactive media, UX, consumer psychology, and the psychology of employee selection.
This degree program is offered fully online or on campus with either option typically taking less than two years to complete. Academic requirements for the on-campus degree can be completed in one year. Both the remote and in-person options offer an internship in Dublin, Ireland, a program which won GoAbroad's "Innovative New Program – Intern Aboard" award in 2018.
Tuition (Online or On Campus): $1,863 per credit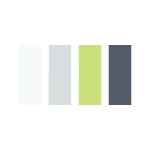 <!- mfunc feat_school ->

Featured Programs:

Sponsored School(s)

<!- /mfunc feat_school ->