Masters in Psychology degrees online
Find Programs for Masters in Psychology degrees online
What Is a Masters in Psychology Degree used for?
OnlinePsychologyDegrees.com provides information and free resources for Masters in Psychology degrees online. Our team has made it simple for you to request information from multiple schools to be sure you find the right program for you. Look at our list of featured psychology masters programs to get started. We've also provided articles to explain how earning your Master's degree can elevate your career!
Before choosing a masters degree online, you need to have a bachelor's degree from an accredited university. Your undergrad degree does not have to be in psychology, but it can help get into the more competitive programs. Having an alternative degree isn't always enough. You need a track record of high grades with a high score on your GRE. Volunteering in roles relevant to your planned area of specialization can also help. Getting some practical work experience is also a bonus. Another helpful note is to expect a considerable amount of writing while working on your degree.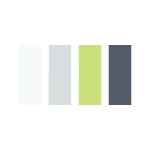 Advice from the Grad School Guru
Below, Grad School Guru, Dr. Laura Buffardi, explains the best strategies and most common mistakes for students applying to psychology master's programs. For more information visit http://www.gradadmissionsconsulting.com/.
Video: When would earning a master's degree in Psychology make more sense than earning a PhD or PsyD?

Video: Can you describe Colorado state's Online Master's in Industrial-Organizational psychology?
Program Profile
The Role of Accreditation When Choosing a Master's Degree in Psychology Program
Accreditation becomes more important as you pursue an advanced degree. This is especially true if you plan to continue towards a PhD or PsyD program. Psychology Master's programs can be accredited by the Council for Accreditation of Counseling & Related Educational Programs (CACREP), the Council on Rehabilitation Education (CORE), Commission on Accreditation for Marriage and Family Therapy Education (COAMFTE), Masters in Psychology Accreditation Council (MPAC), and National Association of School Psychologists (NASP), to name a few.
An accredited master's program not only allows you to practice, it allows you to continue your education. When you contact schools for information about their programs, ask how you can apply the credits you earn to advanced degrees.
Masters Programs in Psychology and Specialties
As with your bachelor's degree in psychology, you have two choices for your graduate programs. You can choose a Master of Arts in Psychology or a Master of Science in Psychology. The first option allows you to add to your liberal arts education. The second concentrates on the life sciences. Either option will require spending at least two years earning your degree.
While you can earn a general degree, most students focus on a specialization when beginning a Masters of Psychology. Clinical Psychology, as well as Cognitive, and Behavioral Psychology are three of the most common choices.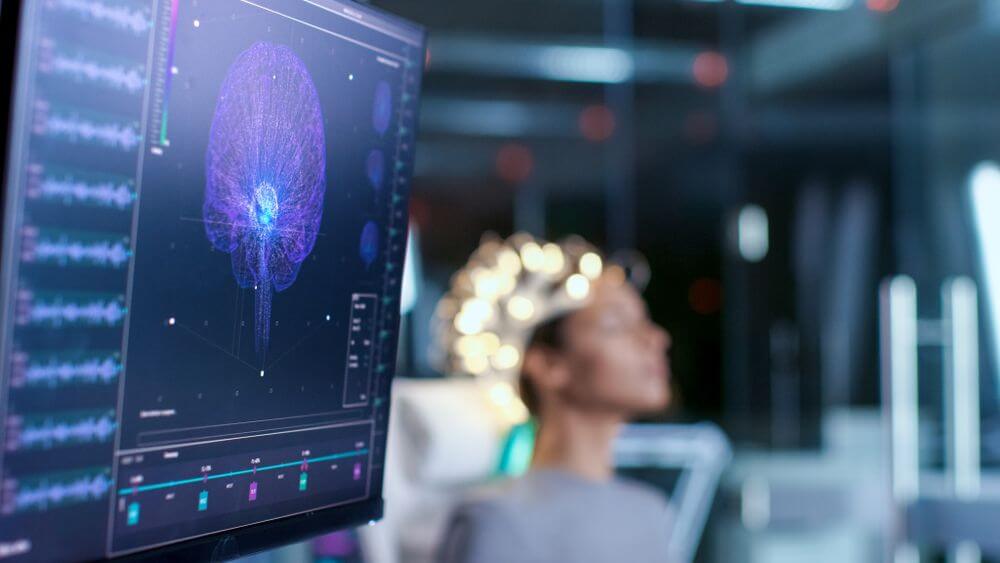 Neuroscience is increasingly popular. It's also a demanding field of study and like Forensic Psychology attracts graduate level applicants. A number of specialties may appeal to you if you seek a career in business, including the Psychology of Consumer Behavior and Industrial/Organizational Psychology. There are also specialties that focus on the psychology of different age groups including very young children and senior citizens.
To learn more about specializations within Online Masters Psychology Programs, simply contact the schools on this page that interest you.
Regardless of the specialty you choose, initial courses will likely build practical skills in fields like statistical analysis and research. You'll also build basic Psychology knowledge through advanced courses in some of the following areas.
Psychopharmacology
Neuropyschology
Theories of Psychoanalysis
Cognitive Neuroscience
Foundations of Psychopathology
Physiological Basis for Abnormal Behavior
Theories of Personality
Psychology of Social Behavior
If you already know what you want to study, start developing the skills that relate directly to the field you plan to work within. In addition to regular course work, most Masters programs require a thesis for graduation. This should demonstrate your ability to put your high level learning to practical use.
2017 Career Outlook For Psychology Masters Programs
Students considering earning an online masters in psychology should consider career potential and growth for that career. Although you can't open your own practice until you have your PhD, there are many positions you can apply for work.
Many of the counseling roles that are good to prepare you for your own psychology practice. Maybe you want to work with teens, or people with substance abuse issues. It's possible you want to teach at a junior college or university.
Online Masters degree programs can help you reach that next level.
Below is an outline of four examples of careers you can pursue after completing your Master's degree online. Salary and job growth can depend on where you live and the kind of work you choose. When you look for the best schools for psychology majors, ask the career advisors what the job landscape looks like in your city. Ask what school, outpatient facility, non-profit, or other businesses hire graduates.
What Kinds Of Careers Can I Pursue With My Master's In Psychology?
Here are just a few ms psychology careers for graduates to seek. Keep in mind, every program is unique, and career opportunities are different in each city and state.
Behavioral Counselor
To become a behavioral disorder counselor, you will need your Master's, according to the BLS. This type of job takes excellent listening and communication skills. It also requires empathy towards those going through challenging times. The BLS reports an annual average wage for these professionals of $41,070 (2017). In this role, you can expect to work full-time.
Here is the breakdown of work environments for behavioral counselors:
Outpatient care centers – 22%
Residential intellectual and developmental disability, mental health, and substance abuse facilities – 20%
Individual and family services – 14%
Hospitals; state, local and private – 11%
State and local government (not including hospitals) – 10%
Group home coordinator
When you work as a group home coordinator, you can make sure the standards for living are high for group homes. These can include:
Public housing
Senior facilities
Mental health group homes
Homes for people convicted of criminal activities
Pursuing a Master's will also provide counseling and management skills to handle the coordinator part of your job. The BLS does not have specific salary data for this job. It's best to ask about the common career outcome for students – and what these types of jobs pay in the area.
Professor in Academic Setting
Once you meet the teaching requirements in your state, you can even become a professor. Junior colleges are a great place for students to begin their teaching career, while earning a PhD.. The BLS says that postsecondary psychology professors can earn an average salary of $79,370 per year, according to a 2017 search.
In your role, you can teach students foundational courses. These can be critical for multiple areas of the psychology. Many students choose to take this path before diving into their PhD studies. Think about this option, especially if your school offers teacher certificate programs you can add to your major.
Employee Trainer
While you may need a Bachelor's degree to work as a training and developmental specialist, it helps to have your Master's. In fact, employers prefer it, because graduate programs focus on leadership and communication skills.
In this type of role, you can work for large and small businesses. Government and private institutions are also an option. Psychology students are equipped with skills to work with a variety of diverse populations. This is even more important in today's world.
Ready To Compare The Best Psychology Masters Programs?
When you speak with schools be sure to ask what kinds of careers their graduates pursue – and consider opportunities that inspire you. You should also consider schools that offer the best Psychology PhD programs, in case you decide to further your education after completing your online Masters in Psychology.
Earning Your Psychology Masters Degree Online
You can now pursue your Masters of Psychology online or on a traditional campus. There are numerous programs that incorporate a mix, offering both online and campus programs.
The University of Pennsylvania's new UPENN Online program offers an online Master's degree in Psychology. The academics are the same and include an array of challenging program from one of the best institutions in the field.
Online graduate programs are available from schools across the country. Kansas State offers a Master of Science in industrial-organizational psychology. The University of North Dakota offers a Master of Arts in Forensic Psychology. Other schools, such as the Chicago School of Professional Psychology also have rich and varied options with a number of innovative programs.
Taking classes online can be a great way to improve your education without changing your life to accommodate school. You can maintain family and personal obligations while doing your coursework from home. Many graduate students find the discussion forums and interactions with online classmates stimulating and engaging. They also add value to the entire learning experience.
As these online Psychology programs continue to grow, it's important to get information about specifics. See which school will work best for you. Request information about the programs you're interested in to get started.
Additional Resources to Consider While Earning your Master's in Psychology
Joining professional organizations like the American Psychological Association (APA) can also be helpful. You can find resources to help you choose a specialty and many organizations offer grants and scholarships to help ease the financial burden. The APA also has a division focused solely on programs for students. This is called the American Psychological Association of Graduate Students.
At this point in your academic career, if you know what specific area of psychology is most interesting to you, join the association that supports your focus. Psychology.org offers a comprehensive list of these groups which focus on areas from eating disorders to sports psychology. Each one of these organizations offers aid and grants, in addition to career and networking opportunities.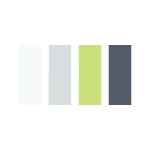 Additional Criminial Justice Schools