Master's in Psychology in Colorado
Find Programs for Master's of Psychology Degrees in Colorado
Taking your education beyond the undergraduate level has numerous benefits, from a sense of personal pride and satisfaction to an increase in career opportunities. If you study psychology, however, you also get to feel great about choosing a field of study that benefits the people of Colorado.
Proper psychological care and research has been demonstrated to improve quality of life across many different populations, reducing incarceration rates and boosting levels of accomplishment. However, in Colorado, some people do not get the care they receive. In particular, Colorado has a significant problem with troubled youth, who often are jailed with little to no mental health care. Without addressing the core problems that lead to an initial offense, it is likely that juvenile offenders will simply go on to reoffend.
Whether you want to work with children who are at risk of delinquency, patients who need counseling, business owners who are trying to improve employee morale, or another group of people entirely, a Master's degree in psychology may be the key to your success.
Learn more about Master's psychology programs in Colorado by contacting schools now.
<!- mfunc feat_school ->
Featured Programs:
Sponsored School(s)
<!- /mfunc feat_school ->
However, a master's degree in psychology does open more employment doors than a bachelor's degree. Students in graduate level psychology programs can prepare for careers as clinical psychologists, counseling psychologists, industrial-organizational psychologists, post-secondary psychology teachers and school psychologists. And the good news is that employment in all of these specialties is growing faster than the average according to the Colorado Department of Labor and Employment (CDLE).
And while doctoral work is required for many of these positions, it IS possible to find work in the psychology field with a master's degree. According to the CDLE, a national survey listing the most common required level of education found that a majority of employers (51 percent) requested only a master's degree for industrial-organizational psychologist positions. For post-secondary psychology teachers, a master's degree was specified 28 percent of the time. Positions in community and social services also are possibilities.
Here are three graduate level psychology programs to consider:
The Psychology Department at Colorado State University in Fort Collins offers master's programs with specialties in applied social psychology, cognitive psychology, cognitive neuroscience, counseling, and industrial/organizational psychology. These programs admit students interested in earning a doctoral degree.
Naropa University in Boulder is a private university that combines Eastern and Western educational styles. The result is graduate psychology programs in the categories of transpersonal counseling, somatic counseling, and contemplative psychotherapy. Check out the university's MA in Transpersonal Counseling with a concentration in art therapy or wilderness therapy.
The University of Colorado at Colorado Springs offers a counseling master's through their college of education and may prepare students for work in school or community-based settings. The MA in Clinical Psychology trains students as scientists/practitioners and is usually a stepping-stone to doctoral studies.
What Can You Expect from Psychology Master's Programs in Colorado?
If you are interested in studying psychology at the graduate level, you may have many program options to consider. You may opt to complete a Master's degree in general psychology, particularly if you are equally interested in a range of specialties and career paths. However, you can also specialize your education with more focused Master's degree programs. New and popular choices include forensic psychology, child psychology, positive psychology, and industrial/organizational psychology. These programs require you to complete at least 30 credits at the graduate level, but some programs require up to 50 credits. Depending on the specialty you choose, your courses may include classroom hours, laboratory hours, clinical experiences, or internships.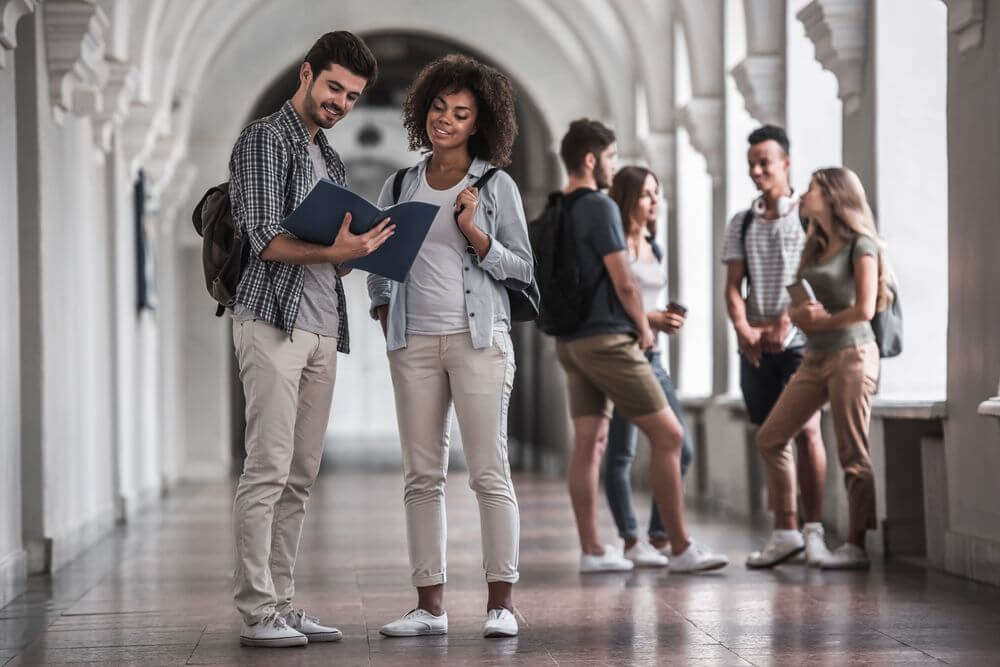 As you explore different program options, make sure to look into the curriculum of each degree. Your curriculum outlines what you are expected to learn and which competencies you should possess by the time you graduate. As an example, focusing on the field of health psychology may involve taking graduate courses like Psychology of Chronic Diseases, Research Methods in Health Psychology, Biology of Chronic Disease, Social Neuroscience, Health Behaviors of Minority Populations, and Health Related Lifestyle Changes.
The program you choose may also determine what your financial aid options are. If you go into the field of counseling psychology, look into scholarships available through the Colorado Counseling Association.