Business Psychology Programs
More and more, business professionals are realizing the benefits of applying psychological concepts to all facets of business. This page provides insight into the field of business psychology as well as a guide for how to enter the field.
What Is Business Psychology?
Business psychology applies psychological techniques to organizations and the people that work in them to improve performance and productivity. It focuses on issues such as client relationships, corporate strategy, marketing, client acquisition, and contract negotiation.
<!- mfunc feat_school ->
Featured Programs:
Sponsored School(s)
<!- /mfunc feat_school ->
As you investigate the field of business psychology you may see the terms "business psychology" and "industrial and organizational (I-O) psychology" used interchangeably. Although these two fields are closely intertwined and often overlap, there are some differences.
According to the Chicago School of Professional Psychology, I-O psychology focuses more on people, including workplace issues such as employee engagement, retention, productivity, and team building. I-O psychologists typically work with individuals, small groups, or management.
Business psychology, on the other hand, deals with the larger picture. Business psychologists tend to work with CEOs, business owners, and board members.
What Does a Business Psychologist Do?
Business psychologists use research, high-level assessment, and testing to inform senior-level management about ways to improve all aspects of their business. They help business leaders create practical, achievable, and measurable strategies that can have a positive impact on the bottom line.
Assessment involves analyzing current practices and determining areas that need improvement. For example, a business psychologist might use analytical techniques to evaluate purchasing trends and consumer decision-making processes. They might assess current branding or messaging strategies to determine whether they are effective.
Based on their analysis, and informed by testing and research, business psychologists are able to provide recommendations for fostering positive change.
An important application of psychology in business deals with influence and persuasion. Business and marketing psychology professor Robert Cialdini has done extensive research in the area of influence. He developed six principles of persuasion that business leaders and others can use to optimize client relationships and successfully market products. These principles involve basic concepts from psychology such as Pavlov's classical conditioning and affective bias.
Business Psychologists Jobs
Many business psychologists work as consultants. They may be employees of a consulting firm or have their own practice. Others are hired by companies as program directors or business strategists.  However, the scope of a business psychologist's job varies depending on workplace and area of focus.
Federal and State Agencies: Business psychologists who work for government agencies provide policy and consultative services. They are often charged with helping agencies set and meet goals and establish productive work environments.
Nonprofits: Nonprofit companies have many of the same issues as for-profit companies, with the added challenge of fundraising. Business psychologists can analyze current fundraising strategies and make recommendations for improvement.
Small Private Companies: Many small business owners have expertise in the area that their business focuses on—such as graphic design, fashion, or technology—but are not experienced in managing and growing a business. Business psychologists work these businesses to strategize and implement procedures that can help make their business a success.
Large, For-Profit Corporations: Business psychologists in large organizations need to have an understanding of a wide variety of standard business practices as well as psychological techniques. They might specialize in areas such as marketing, finance, or research and development. They research, evaluate, and analyze business issues and make recommendations.
Colleges and Universities: Those interested in teaching business psychology can find jobs at both undergraduate and postgraduate levels. Some academic institutions allow those with a master's degree to teach lower-level classes, especially if you have business experience, but a Ph.D. is preferred and often required.
Business Psychologist Salary and Job Outlook
Most of the available data about salary and career outlook is for industrial and organizational psychologists. However, it is likely that these statistics are similar to business psychologists since many use the term synonymously.
The following is Bureau of Labor Statistics (BLS) data for I-O psychologists (May 2018) as well as ZipRecruiter data specifically for business psychologists (October 2019):
Average Salaries for Business Psychologists and I-O Psychologists
| | | |
| --- | --- | --- |
| Industry | Median Annual Salary | Top Annual Salaries |
| I-O Psychologist | $97,260 | $192,150 (top 10%) |
| Business Psychologist | $85,240 | $160,500 (top 2%) |
States with Highest Average Salaries for Business Psychologists
According to ZipRecruiter, business psychologists can earn higher-than-average wages in the following states:
| | |
| --- | --- |
| New York: | $93,365 |
| Massachusetts: | $92,558 |
| New Hampshire: | $91,059 |
| Connecticut: | $86,762 |
| Maryland: | $86,730 |
| Hawaii: | $85,495 |
| Nebraska: | $85,466 |
Top-Paying Industries for Business Psychologists
Although there are no specific reports about the top-paying industries for business psychologists, the Bureau of Labor Statistics provides the following data for industrial and organizational psychologists:
| | |
| --- | --- |
| Industry | Mean Annual Wage |
| Scientific Research and Development Services | $149,780 |
| Management of Companies and Enterprises | $111,270 |
| Local Government, Excluding Schools and Hospitals (OES Designation) | $106,750 |
| Management, Scientific, and Technical Consulting Services | $95,470 |
| Colleges, Universities, and Professional Schools | $70,360 |
The career outlook for industrial and organizational psychologists is good: the Occupational Information Network (O*NET) predicts an 11% or greater increase in jobs between 2018 and 2028—a rate that is faster than usual.
How to Become a Business Psychologist
Although some employers may hire a business psychology professional with a master's degree, to work as a bona fide business psychologist with the title of "psychologist," you will need a doctorate.
The typical steps for becoming a business psychologist are:
Earn a bachelor's degree
Earn an advanced degree (most often entering a doctoral program, although some might get a master's degree first)
Gain experience
Become licensed
Earn a Bachelor's Degree
A few schools offer a bachelor's degree in business psychology. For those that don't, you might study psychology with a concentration in business. Obtaining a bachelor's degree usually requires four years of full-time study. Some programs also require an internship at an approved business, social services agency, or psychological facility.
Earn an Advanced Degree
Master's Programs in Business Psychology
To be admitted into a master's program you must hold a bachelor's degree from an accredited institution. If a business psychology degree isn't available, you can combine the study of psychology and business with dual degrees or concentrating your coursework on business psychology topics. It typically takes two years of full-time study or equivalent (and often completion of a thesis) to earn a master's degree.
Coursework may include classes such as business psychology, I-O psychology, behavioral economics, psychology of marketing, and managing organizational change. Most programs require a residency and/or a capstone project.
Doctoral Degrees in Business Psychology
A doctorate in business psychology program requires a minimum of a bachelor's degree from an accredited school; some require a master's degree in psychology or a related field. It typically takes three years of full-time post-master's study or five years of full-time post-baccalaureate study to get a psychology doctorate. Most programs also require an internship and completion of a dissertation.
There are currently a limited number of actual business psychology doctoral programs. However, many schools blur the distinction between business psychology and I-O psychology; thus, you can opt to enter an I-O program and focus on bigger-picture topics.
Online Programs in Business Psychology
It is difficult to find online programs that offer degrees specifically in business psychology. However, as with on-campus schools, you can combine online studies in business, management, and psychology. At the graduate level, these programs might be hybrid—that is, in addition to taking online courses you will engage in clinical experiences that need to be done face-to-face in certain physical locations.
Business Psychologist Licensure and Certification
States vary in their licensure requirements to become a psychologist. Most states require individuals to complete a doctoral program in psychology and a year of related supervised professional experience to become licensed. In almost all cases, licensing requires a passing score on the Examination for Professional Practice in Psychology (EPPP).
Board certification is available through the American Board of Organizational and Business Consulting Psychology (ABOBCP) under the banner of the American Board of Professional Psychology (ABPP). You can find requirements by state at the Association of State and Provincial Psychology Boards (ASPPB), whose member boards are responsible for the licensure and certification of psychologists throughout the U.S. and Canada.
FAQs About Business Psychology Careers
Q: Are business psychologists the same as I-O psychologists?
A: Both I-O and business psychologists work to improve the overall function, performance, and efficiency of businesses—but there are differences. I-O psychology tends to focus on individual and personnel issues (employee engagement, retention, productivity team building), while business psychology focuses more on strategic areas (corporate direction, stakeholder relationships, marketplace analysis and performance, operational organization).
Q: What does a business psychologist do?
A: Business psychologists help companies understand how to draw in customers, strengthen relationships, develop persuasive marketing materials, and set and meet corporate goals. They serve as "success partners."
Q: How much does a business psychologist earn?
A: As with all professions, earnings can vary significantly based on factors such as location and type of employer. According to ZipRecruiter, the median salary for business psychologists was $85,240 as of October 2019.
Q: Do I need a Ph.D. to be a business psychologist?
A:  A Ph.D. is necessary to be licensed as a psychologist. While some employers may accept a master's level candidate, most prefer a licensed psychologist.
Q: What types of careers are available for business psychologists?
A: A business psychologist will find many career options beyond the title of "business psychologist." For instance, someone who has qualified to be a business psychologist could find themselves working as any of the following:
Human Resources Executive
Market Research Analyst
Marketing Executive
Corporate Consultant
Customer Relationship Specialist
Employee Retention Consultant
Professional Development Coach
Customer Services Director
Change Management Specialist
Sales Executive
College Professor
Q: Where do business psychologists work?
A: Business psychologists work in large and small businesses, public organizations, and government agencies. They often hold leadership positions since they focus on high-level areas such as client acquisition, contract negotiation, business expansion and growth, sales and marketing, customer relationships, and more. Innovative psychology applied to business strategies produces success and profits.
Business Psychology Resources
The Society for Industrial and Organizational Psychology (SIOP) is a membership organization for the science and practice of I-O psychology. It represents Division 14 of the American Psychological Association and is an affiliate of the Association for Psychological Science.
Industrial and Organizational Psychology: Perspectives on Science and Practice is an official publication of the Society for Industrial and Organizational Psychology. SIOP members receive the publication with membership.
The Alliance for Organizational Psychology is a collaboration among organizational psychology organizations worldwide. It was established in 2009 by an agreement among the Society for Industrial and Organizational Psychology (SIOP), the European Association for Work and Organizational Psychology (EAWOP), and the Organizational Psychology Division of the International Association for Applied Psychology (IAAP-Division 1). Its mission is to support and advance the science and practice of I-O psychology and to expand I-O's application and contribution to society to improve the quality of working life.
The Society for Organizational Learning North America facilitates connections between organizations, businesses, and individuals. It is a leader in organizational learning and leadership workshops.
The APA is a scientific and professional organization representing psychology in the United States. Its mission is to promote the advancement, communication, and application of psychological science and knowledge to benefit society and improve lives.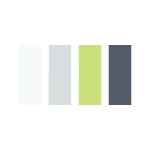 <!- mfunc feat_school ->
Featured Programs:
Sponsored School(s)
<!- /mfunc feat_school ->