Master's in Psychology Programs in Pennsylvania
Find Programs for Master's in Psychology Degrees in Pennsylvania
The human mind is complex, multifaceted, and the single biggest factor in a person's behavior and decisions. No wonder there are so many career paths you can explore with a Master's degree in psychology—knowing how the human mind works can make it easier to succeed in business, social services, customer service, or just about any other field.
In Pennsylvania, one of the greatest uses for psychology is the improvement of the mental health system. Everyone deserves access to evidence-based mental health services, including those who can afford to pay with private insurance and those who carry no health insurance. Because of this, the state of Pennsylvania recently funded a grant for behavioral psychology services for community-based programs. If you have the dedication needed to provide mental health services to patients of different needs, backgrounds, and diagnoses, your work could do a lot to improve mental health services in your community.
Find out how to get started by contacting Master's in psychology programs in Pennsylvania.
<!- mfunc feat_school ->
Featured Programs:
Sponsored School(s)
<!- /mfunc feat_school ->
What Can You Expect from Psychology Master's Programs in Pennsylvania?
If you have a Bachelor's degree in psychology, it may be a bit easier for you to choose your degree program than it is for people who have only taken introductory psychology classes. While many Pennsylvania schools offer general psychology graduate programs, you may be more drawn to one of their specialty programs. Studying a more specialized area of psychology may give you the chance to apply for higher-level positions, become a leader in your field, and explore research careers. There is little difference in program duration among specialties; most programs range from 30 to 45 credits and can be completed in two years.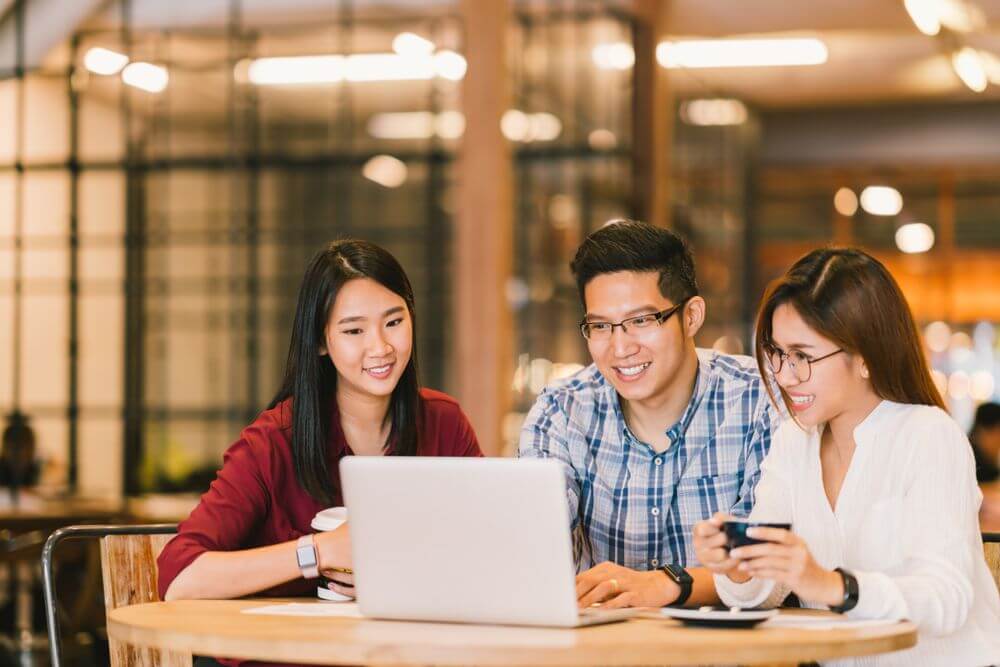 The courses that make up your curriculum are decided by your specialty. For example, you need a much different set of skills to work in forensic psychology than you need to work in child psychology. Health psychology is a growing area of study that focuses on the health decisions people make and the connection between mental health and physical health. Earning a graduate degree in this field may involve taking courses like Human Behavioral Genetics, Chronic Illness and Psychology, Quantitative Methods of Research, and Issues in Health Psychology.
Once you've selected a degree program, you can begin looking into financial aid programs in Pennsylvania. Since the need for counselors is high in many areas, you may find quite a few scholarships for those who want to go into school, mental health, or substance abuse counseling. The Pennsylvania School Counselors Association funds awards for those who want to work in a school setting.
Working With Your Master's Degree in Psychology in Pennsylvania
There are many diverse career options at this level of psychology study. If you study clinical psychology, you may enjoy a 7% increase in job openings through the year 2022 (O*Net, 2015). In Pennsylvania, the average salary for a clinical psychologist is $62,300 per year (O*Net, 2015).
Multiple degrees may allow you to work with couples and families. Demand for marriage and family therapists is expected to increase 19% by the year 2022 (O*Net, 2015). Marriage and family therapists claim an average salary of $44,900 per year in Pennsylvania (O*Net, 2015).
Earning a graduate degree helps you become part of one of the strongest professional communities in the United States. Find out how you can use your degree choice to impact others' lives. Get started now by contacting Master's in psychology programs in Pennsylvania.
The following are some psychology related graduate programs across the state:
Looking for a way to combine your passion for sports with a career in psychology? Consider California University of Pennsylvania's online Master of Science in sport management studies with a concentration in sport counseling. You'll learn some of the issues and techniques involved with counseling athletes.
The University of Pittsburgh offers a plethora of graduate level psychology programs. Choose from clinical psychology, cognitive psychology, social psychology, developmental psychology or biological and health psychology. Or, it may be possible to create your own individualized program based on your interests.
If you want to apply your psychology knowledge to the business field, then the University of Pennsylvania's Master of Applied Positive Psychology might be for you. You'll learn how to apply the principles of positive psychology to the fields of education, business, research and life coaching.
Pennsylvania Master's Degree in Psychology Curriculum
Choosing the best Pennsylvania Master's degree in psychology is a major part of getting as much as possible from your education. Regardless of which psychology Master's degree you choose, you should plan on spending at least two years in school. Some programs, particularly those in the counseling subfield, are considerably longer.
While clinical experience is mandatory for counseling programs, you may find that it is required or heavily recommended in other psychological specialties. For example, in a research-based specialty, you may be expected to assist in studies or design your own research.
Master of Arts in Psychology
Earning a Master's degree in psychology in Pennsylvania may permit you to graduate in as little as four semesters while taking courses that span clinical, research, and experimental specialties. At some schools, you begin with core graduate psychology courses and declare an area of specialized study upon completion of these courses.
Classes Required for Master of Arts in Psychology
Applied Biological Psychology: Consider the key tenets of biological psychology in this class, which shows how the foundations of this field have been applied to different clinical roles.
Statistics and Research Methods: Find out the role of statistics in psychology and its use in clinical situations. You may also learn about key research methods employed in psychology.
Psychology of Culture and Identity: In this course, learn about how an individual's culture may influence their own understanding of their identity. This class may also cover the different ways in which this self-identification may influence a person's thoughts and behavior.
Concepts of Mental Health and Illness: Explore mental illness, one of the driving forces in the world of psychology. You may learn about how mental illness manifests itself and how mentally healthy actions differ from those of a mentally ill individual.
Assessment: Get an overview of patient assessment and the techniques you may use in a counseling or clinical environment.
Master of Arts in Community Counseling
To become a licensed counselor in Pennsylvania, you must attend one of the accredited psychology Master's programs in Pennsylvania and earn at least 60 credits by the time you graduate. Clinical experience is an essential part of your professional development, so plan on spending at least 1000 hours working with patients by graduation.
Classes Required for Master of Arts in Community Counseling
Multicultural Issues in Counseling: Your education in this area may cover the role of one's culture in one's understanding of self. As you take this course, you may learn how various mental illnesses manifest differently in each culture.
Advanced Counseling Theories and Techniques with Groups: Group counseling is an important component of treatment for many illnesses. This course shows you how to apply counseling theories to group therapy.
Appraisal, Tests, and Measurements: Build your understanding of patient assessment and find out how various tests and measurements can be used to track a patient's progress.
Addiction and Society: Explore the history of addiction in American society and find out why it is such a prevalent problem. This class starts to touch on different treatment modalities and options.
Psychopathology: As a counseling student, you need to understand how mental illness is observed, diagnosed, and treated. These topics are at the core of psychopathology.
Master's in Clinical Developmental Psychology
This type of Master's degree prepares you for clinical work in psychology. As a result, it is one of the longer programs in Pennsylvania. Most Master's in psychology programs in Pennsylvania include an average of 48 credits.
Classes Required for Master's in Clinical Developmental Psychology
Research Ethics and Practice in Clinical Developmental Psychologist: In this course, you may learn about the ethics that influence psychological research and how you can maintain appropriate ethical boundaries at all times. This is particularly important when working with children or at-risk populations.
Biological and Affective Bases of Behavior: Compare biological and affective bases of behavior to understand the different factors that may influence a person's choices.
Tests and Measurements in Social Psychology: Cover the key tests and assessments used when conducting social psychology.
Developmental Psychopathology: This course combines the fields of developmental psychology and abnormal psychology, giving you the chance to understand how disorders manifest at each age.
Family, School, and Culture: Children are affected by many people in their lives. Learn about the role of family members, school professionals, and cultural leaders in a child's development.
Master of Education in Educational Psychology
If you want to work in a school or postsecondary institution, the best psychology Master's programs in Pennsylvania for you may focus on educational psychology or school psychology. The average educational psychology degree includes 30 credits.
Classes Required for Master of Education in Educational Psychology
Applied Statistical Inference for the Behavioral Sciences: This class covers several key concepts in the analysis of psychological research and development.
Learning Processes in Relation to Educational Practices: Students in this course explore the mental learning processes that students undergo in educational settings. You may also explore how closely these learning processes correlate with actual teaching practices.
Principles of Measurement: Find out how to appropriately measure student learning, progress, and growth.
Advanced Learning Theories: The content of this class builds on topics taught at lower levels of psychology to enhance your understanding of how people learn.
Master of Science in Industrial/Organizational Psychology
To graduate from industrial/organizational psychology Master's programs in Pennsylvania, plan on earning at least 30 credits. Your internship may put you at a local corporation or business to understand the inner workings of corporate environments.
Classes Required for Master of Science in Industrial/Organizational Psychology
Psychology of Organizational Behavior: This introductory course looks at how organizations function as entities and how professionals function as individuals in their professional roles.
Consulting for Organizational Change: Explore the reasons that organizations hire industrial/organizational psychologists and what outcomes they hope to achieve.
Research Theory, Design, and Methods: Build a core understanding of psychological research and how to design effective studies in this class.
Quantitative Reasoning and Analysis: Students in class explore key techniques for quantitative research analysis.
Industrial/Organizational Testing and Measurement: In this course, students find out how industrial/organizational psychologist assess organizational behaviors and measure progress.
Earning a Pennsylvania Master's degree in psychology may allow you to pursue your career goals. Learn more now by contacting Pennsylvania Master's programs in psychology.
Master's in Psychology Jobs in Pennsylvania
Mental health counselor
Marriage and family therapist
Average income of $47,980 per year (BLS, 2017)
Expected job growth of 15% between 2014 and 2024 (O*Net, 2017)
Potential workplace: Paley Therapy
Social and community services manager
One of the main benefits of earning a Pennsylvania Master's in psychology is the wide variety of job options you may enjoy once you graduate. However, many of these career paths require highly specialized training. It's crucial to compare career paths before you choose a school, since you may need to choose a program that offers relevant experience.
If you want to go into counseling as a mental health counselor or family therapist, you need to become licensed before beginning your career. This may take several additional years of education and supervised work experience, so it does require a fair amount of dedication. As a counselor, you may work for a healthcare facility, work in an inpatient or outpatient facility, or go into independent practice.
There are also managerial and research roles in psychology. Working as a social and community services manager may give you the freedom to affect change in local social services agencies, which tend to improve life for those in underserved populations. You may also go into research as a research assistant or research director. You may need to gain a considerable amount of seniority before you can direct studies.
The future of your career depends on the education you get and how you leverage it.
Make the first move now by contacting Pennsylvania Master's programs in psychology.