Educational Psychology Programs
Educational psychologists create best practices for teachers, professors, and training and development specialists. These recommendations are typically put in practice through the publication of peer-reviewed research, work with education policymakers, or creation of methods for teachers to use in the classroom. With an advanced degree in educational psychology, you may uncover teaching trends or habits that impact student learning and environmental factors that affect the learning process.
<!- mfunc feat_school ->
Featured Programs:
Sponsored School(s)
<!- /mfunc feat_school ->
What is Educational Psychology?
Educational psychology is the study of how people learn and how to apply this new knowledge to instruction. The best way to clarify this field is to look at a few influential education-related psychologists:
Howard Gardner came up with the theory of multiple intelligences, which is the idea that while all people can learn in any way, some methods are better suited to an individual than others are.
Jean Piaget introduced the idea that children aren't merely small adults, but rather people with developmental needs different than those of adults.
Lev Vygotsky came up with the idea that people learn and grow by interacting with others, particularly guardians and teachers, and argued that learning is gradual and continuously occurring.
None of these experts frequently worked with individuals or small groups on their unique issues; they created large-scale theories that influenced the field of education as a whole. Their ideas also had effects on developmental psychology.
Educational psychologists don't only focus on young learners. Many choose to specialize in adult learning, helping in the fields of human resources, adult literacy, and social work. Research done by educational psychologists is especially essential for adults with intellectual, developmental, or other challenges.
Are Educational Psychology and School Psychology Different?
"Educational psychology" and "school psychology" are often conflated, even in job listings. However, the fields are different. Division 15 of the American Psychological Association (APA), which is its educational psychology branch, describes the two areas as follows:
Educational psychology focuses on theory and is research-based. Most practitioners work in higher education or research, and licensure isn't usually required.
School psychology is an on-the-ground job, working directly with students, teachers, and families, providing therapeutic and diagnostic services. Many are employed at K-12 institutions. Licensure or certification are generally required.
If you're a big-picture person who wants to effect change on a large scale, educational psychology may be right for you. If working one-on-one with young people is more your speed, school psychology could be your best option.
Why is Educational Psychology Important?
Educational psychologists research all factors that affect learning, including socioemotional and cognitive circumstances. They also create or improve existing theories to enhance student success. Some focus on education as a whole, while others aim their research at specific populations. The research done by these experts directly affects educational policies and instructional methods. Due to the widespread effects of educational psychology research, educational psychologists must be well-versed in their field, able to explain their research clearly, and willing to fight for their outcomes to ensure that students are taught effectively.
What Does an Educational Psychologist Do?
Educational psychologists primarily focus on research and collaborate with others in the education or psychology fields so new theories can be tested and implemented.
No matter where educational psychologists work, they are, at their core, scientists. Some take existing research and find the best ways to implement findings in the real world, such as within business or school settings. Others conduct the research themselves, using the scientific method to build hypotheses, conduct research or gather data from education-related institutions, formulate tests over the data, and interpret the results. They may conduct testing on individual volunteers within their own institutions or survey individuals from a collection of larger institutions. Others do this through "microwork" sites (websites where people volunteer to take surveys for money) or have outsiders—such as teachers or company directors—execute the testing and report back.
Educational Psychologist Salary and Job Outlook
Payscale.com, a self-reporting site, states that the average salary of educational psychologists is $72,882 per year as of March 2020. Educational psychology isn't listed as a unique career by the Bureau of Labor Statistics, but it can be considered part of many different categories. As educational psychologists work in a variety of fields, these are salaries and growth for umbrella careers that include educational psychologists:
| | | |
| --- | --- | --- |
| Career | 2019 Mean Salary | Expected Growth (2018 – 28) |
| Clinical, Counseling, and School Psychology | $87,450 | 15% |
| Psychology Teachers, Postsecondary | $87,530 | 12% |
| Social Science Research Assistants | $51,340 | 9% |
| Training and Development Managers | $123,470 | 8% |
Salary data from the Bureau of Labor Statistics.
Growth data from CareerOneStop.
Educational Psychology Job Settings
Colleges and universities: Educational psychologists may teach courses in psychology, conduct research, and assist with faculty development within postsecondary institutions.
Governments: Within local and national governmental institutions, educational psychologists create training programs for workers or perform research to inform educational policy decisions.
Businesses and nonprofits: As with governmental positions, businesses and nonprofits hire educational psychologists to work in human resources to train employees using techniques based on learning theories. They may also help with educational programs for clients and patrons of these organizations if relevant, such as for nonprofits that work with underprivileged children or adults who need assistance with learning.
Consulting companies: Some educational psychologists opt to open their own business or work with a small group of like-minded professionals to contract with all the above organizations and institutions. This arrangement allows those places to use the expertise of educational psychologists without having to have any on their full-time payroll.
How do I Become an Educational Psychologist?
There is no one route to becoming an educational psychologist. Unlike other fields of psychology, you don't necessarily need a doctorate to call yourself an educational psychologist; however, this can vary by state.
Associate in Educational Psychology
There are few to no associate degrees specifically for educational psychology. However, earning an associate degree in psychology or education can introduce you to the field and allow you to be sure of your path before investing a great deal of time and money into your training. With an associate in psychology, the entry-level job most closely related to educational psychology is likely social and human services assistant, in which you will help people with learning or mental health challenges find the resources they need. If you earn an associate in education, you could also work as a paraprofessional—a specialist who helps students with needs—or in early childhood education.
Bachelor's in Educational Psychology
Many educational psychologists begin their college careers by earning a bachelor's degree in psychology or education, or a double major in the two—there are few to no bachelor's programs in educational psychology. As such, don't limit yourself to programs with that exact degree title. For instance, a relevant psychology program is offered through the University of California, Irvine, in which you can earn a Bachelor of Arts (B.A.) in psychological science. If you opt for a degree in education, it would be wise to take as many courses relevant to psychology as you can; if you choose the psychology route, you should consider taking as many education-related classes as you're able.
For both routes, you can anticipate courses in human development, learning disabilities and mental illnesses, and contemporary trends in the respective fields.
Master's in Educational Psychology
Master's in educational psychology degrees are much easier to find—though don't limit yourself to only those with that exact degree name. For example, the University of Michigan – Ann Arbor offers relevant programs in educational studies and program evaluation and improvement research. Most educational psychology master's programs are offered through the schools of education, not psychology.
You can expect to take advanced coursework in topics like child development, theories of learning, and evaluation methods.
Doctorates in Educational Psychology
To work at the highest levels of educational psychology, you need to earn a doctorate. Degrees to consider include Doctor of Philosophy (Ph.D.) in psychology or education, Doctor of Education (Ed.D), or Doctor of Psychology (Psy.D.). Like the other degrees, educational psychology doctoral programs may not be named as such and are frequently offered through schools of education, though some are in psychology programs. For instance, Stanford University includes it in their Developmental and Psychological Sciences Program.
Coursework can be more tailored to your career goals at the doctoral level, but you should anticipate rigorous courses in child psychology and development, learning theory, and research methodology.
Educational Psychology Online Programs
The most common online educational psychology degrees are master's and doctorates. Some are offered entirely online, while others may require some visits to campus on occasion. Many allow you to take classes asynchronously, meaning you can complete the work on your schedule and at your own pace; however, some require you to meet at specific times, just like on-campus classes would. Doctoral programs typically require a dissertation or capstone project, while master's programs may conclude with a comprehensive exam, thesis, or some other project.
Educational Psychology Degree Programs
Capella University offers an online master's in educational psychology. The master's program requires students to take a combination of core psychology classes, specialization courses, and and one integrative project to complete their degrees. Tuition varies by path but expectation is $510 per credit for GuidedPath and $2,950 per 12-week billing session for FlexPath.
The University of Northern Colorado has both master's and doctoral programs in educational psychology. Their M.A. and Ph.D. programs are a hybrid of campus and online, while their educational psychology: teaching applications program is entirely online. Uniquely, the school also has a doctoral minor in applied statistics and research methods, which allows learners—particularly classroom teachers—to learn how to participate in and interpret research to further the field of education. You can use the university's tuition calculator to determine exact costs, but the spring 2020 averages are $560 per credit in-state or $1,112 out-of-state for the master's and $665 in-state and $1,259 out-of-state for the doctorate.
Walden University offers an online master's in educational psychology, as well as a doctoral preparation program in the field. The doctoral preparation route allows you to either enhance your current knowledge or take courses that may transfer to a full doctoral program—you won't graduate with a doctorate. The programs cost $25,680 in total.
Educational Psychology Licensure and Certification
Most states don't have a license specifically in educational psychology—in fact, they only exist in California and Massachusetts as of 2020.
California: You must have a master's degree in a relevant field obtained at an accredited university. Additionally, you must pass the Licensed Educational Psychologist (LEP) exam, earn one to two years of experience in the field of school psychology, and pass a background check.
Massachusetts: You must have a master's degree, Certificate of Advanced Graduate Study (CAGS), or doctorate in school psychology; a minimum of 60 hours of approved coursework; five years as a certified school psychologist; a passing score on the National School Psychology Examination; and supervised post-master's experience.
That said, other states do have educational psychologists. They typically earn licensure in school psychology, an education degree with an education specialist certificate in educational or school psychology, or focus their degree path on human development.
Educational Psychology Resources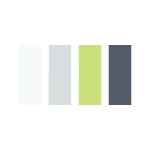 <!- mfunc feat_school ->
Featured Programs:
Sponsored School(s)
<!- /mfunc feat_school ->