How to Become a Social Worker
Social work is about helping people deal with basic and complex needs, with a particular focus on those who are vulnerable, oppressed, and living in poverty. Social work professionals walk alongside their clients to diagnose and treat a range of issues, intervene in domestic and family situations, fight for the rights of their clients, and refer them to other services as necessary.
Social workers need to have empathy but also the ability to be impartial and ethical. They need to be able to listen and understand the needs of others and use sound judgment and decision-making skills to decide on appropriate courses of action.
This page provides information about the job responsibilities, common concentrations, average salaries, future career options, and degree levels available to social workers, plus details about how to pursue this rewarding career path. We also provide a list of featured schools to give you some guidelines about what to look for in your perfect school.
<!- mfunc feat_school ->
Featured Programs:
Sponsored School(s)
<!- /mfunc feat_school ->
What Does a Social Worker Do?
Social workers spend their days providing direct services to clients and connecting them with providers outside their expertise. They work with all ages, from newborns to geriatrics, and can be found in many different organizations that are focused on bettering individual and community-wide quality of life.
Given that social work covers such a wide field, many subfields exist within it. The National Association of Social Workers provides a list of specialties, each of which we've highlighted below to give you a better sense of what they entail.
Administration/Supervision
Social work administration can offer a great fit if you feel more drawn to administrative tasks than direct care services. Responsibilities in this role will often include developing and evaluating programs, applying for grant funding, managing political advocacy efforts, and organizing community functions. Specific careers might include:
Program manager: Working in this role allows you to design, implement, and evaluate a variety of community-based programs, with special emphasis on managing things like budgets, staffing, and marketing. You'll likely work in a nonprofit or community organization.
Grant writer: If you're a grant writer, you will spend your days looking for and applying to grant funding sources to help your organization provide more services of a higher quality. This role is also often based at a nonprofit organization.
Aging
Also known as eldercare or geriatrics, this specialty area focuses on providing care to the aging and elderly. General services may include end-of-life and hospice care, clinical roles at long-term care facilities such as nursing homes, and working with families to identify a client's wishes after they pass. Specific careers in this specialty include:
Geriatric social worker: When working as a geriatric social worker, you spend your days assisting elderly clients to ensure they can live out their lives in good health and peace. This role will often be based at a hospital, a physician's office, or in private practice.
Long-term care facility administrator: With a focus on leadership, this role requires you to oversee the day-to-day operations and strategic goals of nursing homes, rehabilitative centers, and assisted living facilities.
Alcohol, Tobacco, and Other Drugs
As a substance abuse and addiction social worker, you will work with individuals and their families who are battling addiction. You might assess and diagnose disorders, create plans of treatment, and connect clients with outside resources to aid them in their long-term sobriety and health. Substance abuse social workers can be found working in both governmental and nonprofit settings, depending on their interests. Specific careers within this specialty include:
Substance abuse social worker: This role requires you to work in government agencies, nonprofits, prisons, or private practice to help individuals battling addiction. You may provide counseling services or connect clients with detox and rehab services.
Drug treatment specialist: This position allows you to work with children, adolescents, and adults looking to rehabilitate themselves from substance abuse and get on the path to sober living. You may work for the government, a treatment facility, or in private practice.
Child Welfare
Completing a child welfare specialization helps prepare you for the demanding and often emotionally-charged work of helping children stay safe and cared for. You'll often be on call at all hours, waiting for information about changes in a case, receiving requests to go pick up homeless children, or intervening when a child is in the middle of custody disputes or domestic violence situations. Careers might include:
Children's social worker: Social services organizations, adoption and foster facilities, and schools all employ children's social workers to look after the welfare of the children in their care. Your responsibilities in this role may include keeping children away from harm, finding safe spaces for them, and working with their parents and guardians to ensure their wellbeing.
Foster care administrator: If you hold this position, prepare to spend much of your time working with foster and adoptive parents, the government, and other community stakeholders to place children in safe and caring homes before they find their forever families.
Children, Adolescents, and Young Adults
Professionals in this field spend their days supporting children and young adults as they face issues at home, at school, and in their personal lives. Problems encountered can include domestic violence, homelessness, bullying, and trouble with parents and guardians. Social workers provide counseling services, work with families, and make referrals to the appropriate services. Within this specialty, you might go into one of these careers:
Guidance counselor: These professionals work within schools and help students work through issues related to academics, mental health, social relations, and family life.
Family counselor: Family counselors work in private practice, for the government, and in social services organizations to support family units as they work through issues such as divorce, death, homelessness, or addiction.
Health
This specialization offers a great fit if you want to work in hospital or care facilities to help your clients feel confident and at peace as they navigate the healthcare system. You'll often guide patients as they navigate insurance, meet with doctors, and learn about treatment plans both in the hospital and after being discharged. Typical jobs include:
Hospital social worker: As the name implies, this role allows you to work in hospitals and help clients to receive the services they need. You may advocate on their behalf, provide counseling, or set up meetings with other providers.
Health program manager: Working in hospitals, clinics, and care facilities, health program managers oversee the administrative functions of wellness services and advocate for the expansion of programming.
Mental Health
Mental health specializations involve assisting a wide variety of clients as they navigate traumatic and challenging life situations. While psychologists focus more on the therapeutic side, mental health social workers also look for ways to lessen the psychological burden by helping clients create plans of action and find resources. Specifically, careers include:
Mental health social worker: Often known as a clinical social worker, in this role you offer general mental health services to clients of all backgrounds. You may provide assessments, make diagnoses, create treatment plans, and seek advanced support when needed.
Resource director: Resource directors help connect patients to all the services they need to help them get back on their feet. This may include psychiatric services, medications, childcare, food stamps, and career training.
Private Practice
Once receiving licensure as a clinical social worker, you may decide to start your own private practice. As a private practitioner, you can focus on any of the specialties discussed on this page while also providing individual and group counseling. Some social workers in private practice may decide to concentrate on family and marriage counseling, while others might use their skills in areas of eldercare social work.
School Social Work
If you want to work with children as they navigate elementary, middle, and high school, this specialization could be a great fit for you. Sitting at the intersection of child and family social work and education, you'll learn how to provide direct care while also working with members of the school community to help achieve the best outcome for each student.
Social and Economic Justice and Peace
Sometimes called community social work, this specialty area focuses on how to help communities as a whole live healthier and happier lives. If you work in this field, you may find yourself employed by a nonprofit organization, advocacy group, or local government. You might work to tackle various socioeconomic issues, advocate for healthier groceries in food deserts, or look for ways of combating issues such as toxic water sources.
Social Work and the Courts
This specialty equips you with the tools needed to work at the intersection of social work and the legal system. If you follow this professional path, your days may involve working with clients and the courts in issues surrounding corrections, domestic violence cases, child custody, divorce, and juvenile justice. Common jobs include:
Forensic social worker: Forensic social workers are often hired by courts, legal systems, and corrections facilities to serve as a conduit between clients and various governmental departments. They may also consult on specific cases.
Social Worker Salary
The median salary earned by social workers in 2018 was $49,470, according to the Bureau of Labor Statistics (BLS), with those in the top 10% of the bracket commanding annual wages in excess of $81,400. While these figures represent the overall average, it's important to remember that income can fluctuate significantly based on factors such as location, level of experience, industry, and the specific career path chosen.
Social workers employed in state, local, and private hospitals tend to earn the highest incomes, with median salaries sitting at $60,100. Those working in individual and family services, conversely, earned the lowest, at $41,810. But how do salaries differ between specific careers within social work? The BLS reports the following median wages:
Social Worker Career Outlook
More than ever before, organizations and communities are recognizing the need for highly-trained social workers. According to the Bureau of Labor Statistics, overall employment of social workers is projected to grow 16% between 2016 and 2026, with several specialty careers having even higher rates: healthcare social workers, 20%; mental health and substance abuse social workers, 19%.
Spotlight: Featured Social Work Schools
Each year, more and more schools expand their offerings to include social work degree programs. While many options exist, we have highlighted the following schools based on factors such as retention, graduation rates, and student surveys. We also tried to take into account bachelor's, master's, and doctoral programs available through campus-based and online learning options.
University of Georgia, Athens
All of the programs at the University of Georgia's Athens campus maintain accreditation via the Council on Social Work Education. Aside from degree programs at every level, the School of Social Work also provides specialty certifications in the areas of marriage and family therapy, disability studies, gerontology, nonprofit management, and global health. If you want to take your learning into a real-world setting, be sure to check out the department's global study abroad programs in Ghana and Northern Ireland; or, explore the numerous international field placements available.
UGA's programs emphasize social justice, cultural competence, and experiential learning alongside a cutting-edge curriculum. If you hope to attend UGA, know that you'll need a minimum 2.5 GPA and completion of several prerequisite courses.
Degree Programs: B.S.W., M.S.W., Ph.D.
Tuition:
Bachelor's: $12,080 (resident); $31,120 (non-resident)/year
Master's: $8,716 (resident); $24,724 (non-resident)/year
Online: UGA does not currently provide any online social work degrees.
Columbia University
From its home base in New York City, Columbia University's School of Social Work provides M.S.W. and Ph.D. programs designed for working in the upper echelons of the field. Founded in 1898, Columbia's social work department is one of the oldest and most respected in the nation. Aside from providing degrees, the school also offers several continuing education programs for those who want to stay up-to-date on all the emerging topics in the field.
While working towards their MSW, students complete 1,200 field hours to gain real-world experience. The department works with over 600 community agencies to ensure you have the opportunity to complete these hours at a facility that closely aligns with your interests and career goals.
Degree Programs: M.S.W., Ph.D.
Tuition:
On campus: $48,852/year
Online: $48,780/year
Online: Columbia University is the only Ivy League school to offer an online master's degree in social work.
University of Michigan, Ann Arbor
Since 1951, the University of Michigan at Ann Arbor has provided graduate degrees in social work for students wanting to work on the front lines of helping others. The School of Social Work maintains an annual enrollment of approximately 750 students, all of whom complete their studies at the brick-and-mortar campus.
If you decide to pursue the M.S.W., be prepared to pick both a concentration and a practice area. Available concentrations include interpersonal practice, community organization, the management of human services, and social policy and evaluation. Practice areas cover aging in families and society, children and youth in families and society, community and social systems, health, and mental health.
Degree Programs: M.S.W., joint Ph.D., undergraduate minor
Tuition:
$27,748 (resident)/year
$44,448 (non-resident)/year
Online: UM-Ann Arbor does not currently provide online social work degrees.
University of Washington, Seattle
The University of Washington can meet your educational needs at every academic level. Whether looking to enter the field with a B.A. or pursue research and teaching roles with a Ph.D., the dynamic School of Social Work can get you there. Recognized as providing some of the best programs in the nation, UWS emphasizes creative collaborations, lasting social change, community transformation, and innovation-to-impact models. Students in the bachelor's program complete 480 hours of field education, while those in the M.S.W. program undertake 1,200 hours. B.A.S.W. students need a minimum 2.0 GPA and 65 existing college credits in order to begin the program.
Degree Programs: B.A. in social welfare (B.A.S.W.), M.S.W., Ph.D.
Tuition:
BASW: $10,127 (resident)/year; $35,508 (non-resident)/year
MSW: $18,717 (resident)/year; $32,154 (non-resident)/year
Ph.D.: $17,325 (resident)/year; $30,064 (non-resident)/year
Online: UW-Seattle does not currently offer social work degrees online.
University of North Carolina
In 2020, UNC Chapel Hill's School of Social Work will celebrate 100 years of providing quality social work programs, which are ranked as some of the best in the country. If you enroll at UNC, you can plan on taking part in innovative field placements, experiential learning projects, and meaningful research. The M.S.W. requires 62 credits and 1,100 hours of field experience. It takes two years to complete, but a three-year distance education program for career-changers also exists. Concentrations are available in policy practice or community management and policy practice. The department maintains accreditation via the Council on Social Work Education.
Degree Programs: M.S.W., Ph.D.
Tuition:
$14,043 (resident)/year
$31,004 (non-resident)/year
Online: UNC Chapel Hill provides a distance learning M.S.W. program.
New York University
The Silver School of Social Work at New York University has been in existence since 1960 and continues to be seen as one of the best departments for research-based learning, faculty knowledge, and field placement opportunities. The institution offers B.S.W., M.S.W., and Ph.D. programs to meet your needs, regardless of academic level. The B.S.W. requires 128 credits and takes four years to complete, while the M.S.W. offers maximum flexibility. You can choose from full- and part-time programs alongside advanced standing, accelerated, and employed practitioner options. Specialization areas include aging, child wellbeing and child welfare, criminal justice, global human rights, healthcare, and school social work.
Degree Programs: B.S.W., M.S.W., Ph.D.
Tuition:
BSW: $51,828/year
MSW: $44,890 (advanced standing)/year; $46,266 (two-year and accelerated)/year
Online: NYU does not currently offer any online social work degrees.
Steps to Becoming a Social Worker
Becoming a licensed social worker requires you to undertake several steps. Before ever starting a degree program, you'll need to choose a specialty area, such as child welfare or mental health social work, to pursue. From there, find a B.S.W. program that meets your personal and academic needs and earn your degree. If studying on a full-time basis, this should take approximately four years. While enrolled, you must complete a field placement and participate in a number of supervised hours.
If you are hoping to work as a clinical social worker, you'll need to find a master's program and complete all curriculum and internship requirements. If seeking licensure, you'll need to complete at least two further years of supervised placements to qualify under the mandates of your state.
Social Work Degree Programs
Bachelor's Degree
Completing a bachelor's level social work degree prepares you to take on entry-level, direct service roles as a caseworker or assistant. These degrees provide a foundational overview of relevant topics such as social welfare policy, assessments, serving diverse populations, and understanding human behavior. The majority of programs require between 120 and 128 credits, alongside approximately 400 to 600 hours of direct fieldwork experience.
Some common coursework includes studies in social work with individuals and families, integrative practice, community intervention, and conducting group therapy. Most B.S.W. programs do not offer specializations, but these can be found in advanced degrees. Jobs available at this level include human services specialist, behavioral management aide, community outreach worker, and probation officer, among others.
Master's Degree
If hoping to work in any type of clinical role, you'll need to complete a master's degree in social work and receive licensure. Undertaking this program allows graduates to earn licensure and certification as a Licensed Social Worker (LSW), Certified Social Worker (CSW), or Licensed Clinical/Independent Social Worker (LCSW/LISW/LCSW/LICSW — titles vary between states). If you do not possess a B.S.W., most M.S.W. programs require 60 credits and take two years.
If you have already completed a B.S.W., you may qualify for an advanced standing program requiring just 30 credits and taking one year. Regardless of the program chosen, you'll need to complete approximately 1,200 direct experience hours to qualify for licensure and certification. Upon graduating, expect to compete for roles such as clinical social worker, child and family social worker, healthcare social worker, or school social worker.
Doctoral Degree
Doctoral-level social worker degree programs prepare you to work in high-level, nuanced roles focused on teaching, advanced research, and leadership. These programs can be completed in as little as three years, but most students take four years to finish all coursework and dissertation requirements. Common classes engage students in topics such as social work statistics, social work theory development, and teaching and learning in social work.
You may be able to further hone your knowledge by completing a specialization in clinical expertise, policy practice, criminal justice, or social work administration. Jobs available include positions as research directors, postsecondary professors, clinical directors, and executive directors of nonprofits.
Online Degree in Social Work
Many social work schools now allow you to complete B.S.W., M.S.W., or Ph.D. programs online. Programs might include pre-recorded lectures and online forums that make it possible to learn at times best suited to your schedule – but check with program administrators to learn the details. Because all social work programs require you to complete field hours, all exist in hybrid formats. But instead of traveling to the location of the school, most departments will work with you to find a suitable and approved site that's close to home.
Online degree programs can you balance professional and personal responsibilities. Online degrees also tend to cost less overall; not only is tuition often less, according to a recent report from the Boston Consulting Group for Arizona State University), but you will save money on campus housing, meal plans, and transportation. That being said, you'll need to be very disciplined and focused since you won't have to physically visit campus multiple times per week to get your education.
Licensure
If hoping to practice as a clinical social worker, you must gain and maintain licensure. Requirements for licensure vary by state, with many even requiring certification for non-clinical roles. To become a licensed clinical social worker, you'll need a master's degree in social work and at least two years of supervised experience in a clinical setting completed after graduation. When applying for licensure, be prepared to sit for and pass a clinical examination.
To learn more about general and state-specific details, visit the Association for Social Work Boards website.
Credentials
Unlike licensure, credentials are not required by social work boards for you to practice. However, they can help you stand out from the competition by showing commitment to the profession and a determination to achieve excellence in your field.
The National Association of Social Workers offers a number of credentials and certifications to qualified social workers looking to take their next professional step. To start the credentialing process, you must first become an NASW member. Once that's done, take a look at the list of specialty credentials offered to find the one(s) that speak to your professional interests and career goals.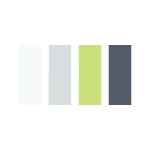 <!- mfunc feat_school ->
Featured Programs:
Sponsored School(s)
<!- /mfunc feat_school ->