Master's in Psychology Programs in Ohio
Find Programs Masters in Psychology in Ohio
Perhaps you have studied psychology at the undergraduate level and you are well aware of the many fields and career paths in which this subject is useful. Even if you have only taken an introductory college-level psychology course, you may be ready to tackle the challenges of a Master's degree in psychology.
You can take a Master's degree in psychology and use it in many industries or work settings. However, one of the largest specialties in psychology is mental health. The Ohio government has made the understanding of mental illness and appropriate responses to mental illness two of its major priorities in coming years (Cleveland.com, 2015). Psychology professionals are being hired to teach police officers about mental illness and how to de-escalate conflict with those in mental health crisis.
Of course, you can also use this type of education to work with children, students, families, business owners, and other populations. Take the first step and look at our list of psychology at Master's degree programs in Ohio.
<!- mfunc feat_school ->
Featured Programs:
Sponsored School(s)
<!- /mfunc feat_school ->
What Can You Expect from Psychology Master's Programs in Ohio?
Before you start looking into requirements for Master's degree programs in Ohio, it's important to recognize that there are many degree programs that fall under this umbrella. Some students choose to complete a graduate degree in general psychology, which may afford you more flexibility. However, others choose specialty psychology programs that focus on working with specific populations, disorders, or theories. On average, a Master's degree in psychology includes 30 credits and requires approximately two full years of study.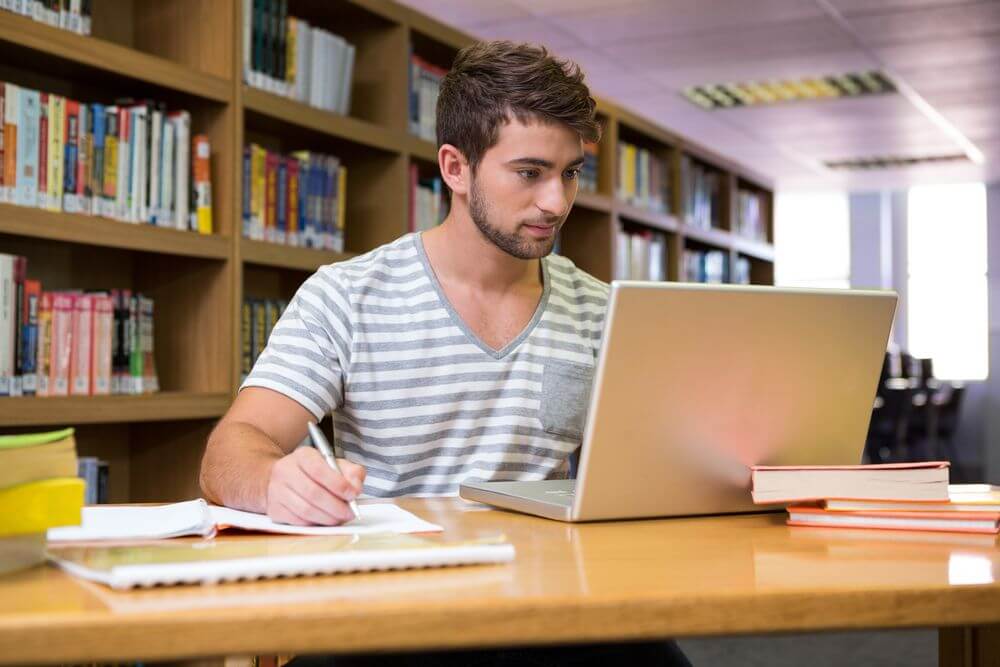 By exploring the curricula, learning outcomes, and admissions requirements of different programs, you can find a school that is in line with your career goals and your ideology. If you choose to study psychology on a broad scale, your curriculum may include courses like Psychodiagnosis, Physical Bases of Behavior, Cognitive Bases of Behavior, and Adolescent Psychology. The type of practical experience you get will depend on the school's focus, the faculty members you work with, and which degree you choose. However, options may include a thesis, a capstone project, or a research study.
There are many types of financial aid to consider at the graduate level. Graduate assistantships and teaching assistantships are fairly common in this field of study. You can also look into offerings from local groups like the Ohio School Counselor Association.
Working With Your Master's Degree in Psychology in Ohio
Master's in psychology programs in Ohio are fairly rigorous and involve quite a bit of community work and networking, so you should have a solid understanding of your career options, potential work settings, and in-demand professions by the time you graduate.
If you study counseling psychology, you may put your degree to work at a mental health center, a psychiatric hospital, community health centers, and other employers that offer social services. In Ohio, the demand for counseling psychologists is expected to increase 5% through 2022 (O*Net, 2015). Their data indicates an average salary of $71,400 per year (O*Net, 2015).
Health care social work is a fairly fast-paced specialty in this field. Job openings for health care social workers may swell 23% by 2022, and professionals in this specialty report an average salary of $51,100 per year (O*Net, 2015).
With a graduate degree in psychology, you have the power to make a difference in Ohio. Start preparing for your new career now by contacting Master's in psychology programs in Ohio.
Start your search for the right graduate program with the following options:
Malone University in Canton is a small, Christian school offering a Master of Arts in counseling and human development. Depending upon the chosen concentration, this program can prepare a student for a career as a clinical or school-based counselor.
The University of Akron offers a Master of Arts in psychology with either a thesis option geared to students who intend to enter Ph.D. programs or a non-thesis option for those who may not wish to pursue a doctoral degree.
At the University of Cincinnati, students can possibly complete a Master of Education in school counseling in three years. The program consists of two years of full-time study followed by a 10-month, school-based internship. The university also offers a Master of Arts in mental health counseling.