Industrial Organizational Psychology Programs and Online Degrees
Find Programs to become an Industrial Organizational Psychologist
What can you do with an Industrial Organizational Psychology Degree?
A variety of psychology specialties use the principles of social sciences in new and innovative ways that are different from the historical uses of psychology. Industrial organizational psychology is one of those specialties. It relates to the use of psychology in business settings for a range of diverse applications. Companies may hire an individual with a phd in organizational psychology to improve staff morale, find ways to motivate employees, manage workplace conflicts, and protect the mental health of employees.
As you explore the world of modern psychology, you'll find many answers to the question "What do industrial psychologists do?" This specialty has expanded in recent years to cover social media use in the workplace, the creation of diverse workforces, the promotion of work-life balance, health and wellness, and overall employee engagement (EHS Today, 2016).
If you'd like to use your psychology knowledge to work in a corporate setting, contact online io psychology programs online below.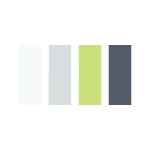 Top Industrial Organizational Psychology Master's and Doctorate Programs
Adler School of Professional Psychology: The Adler School of Professional Psychology began offering a Master's in Industrial and Organizational Psychology in the fall of 2012. The school was awaiting final approval from the Illinois Board of Higher Education. This program already meets the standards of the Society for Industrial and Organizational Psychology (SIOP).
Colorado State University: Colorado State University offers a master's in applied industrial organizational psychology (MAIOP). In order to be admitted, students must have a bachelor's degree, solid GRE scores and a certificate in organizational development, performance management, and psychology measurements and methodologies.
Kansas State University: Located in Manhattan, Kansas, this university provides an online Master of Science in psychology with an emphasis on industrial and organizational psychology. The program focuses on teaching graduates how to use behavioral science techniques to change employee behavior, enhancing performance with the proper application of technology, and implementing training and evaluation programs.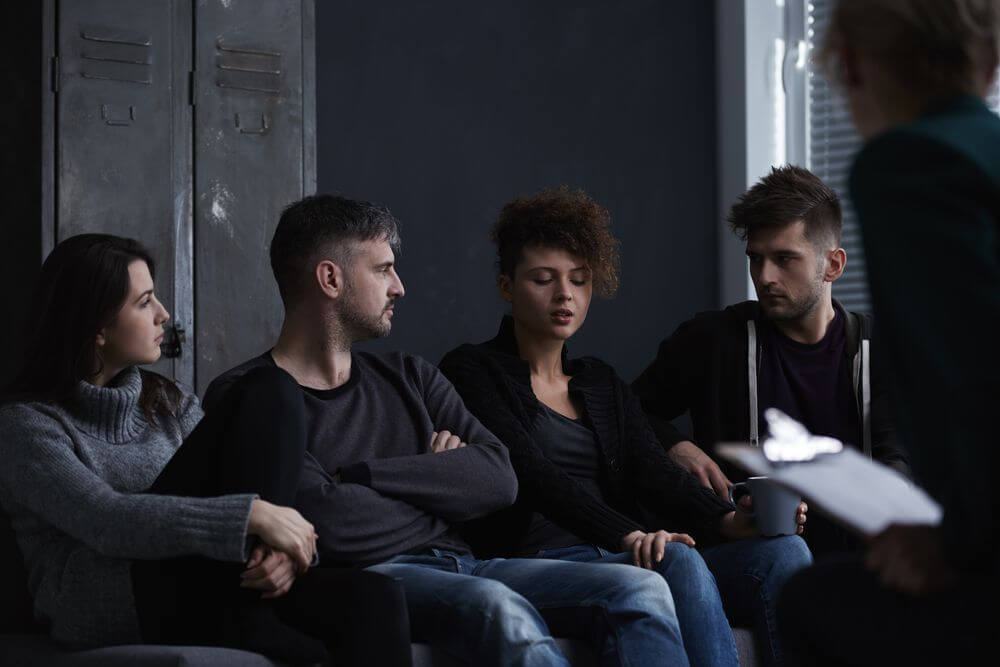 Introduction to Industrial Organizational Psychology Careers
For most people, the majority of the week is spent at work. The development of modern society has involved a radical shift in the nature of organizations and the relationship between employer and employee. Organizations have grown in size, relationships have become more diffuse and impersonal, and the need for efficiency and economy – especially in the face of steep international competition – is more acute than ever. This concern with the worker, the workplace and workplace efficiency has created an ever-growing need for study and analysis of human behavior, function and motivation within the office. Those tasked with this research and analysis are industrial organizational psychologists.
Useful Resources
Industrial Organizational Psychology Job Description
Industrial-organizational psychology is the study and application of psychological principles to the workplace. Questions an industrial-organizational psychologist might have to address include: what are the most effective ways to recruit employees; how reliable are letters of recommendation at predicting job performance; might additional recreational breaks throughout the work day improve efficiency by reducing work-related stress and exhaustion; how can managers be trained to better anticipate and address conflicts among employees; and are there forms of compensation that can supplement monetary salary as a means to motivate workers?
Other job duties might include, but are not limited to: creating training programs and criteria, researching workplace systems for efficiency, determining how best to select or recruit new employees, advising management teams on how best to work with their direct reports, putting together surveys to determine the effectiveness of office initiatives and observing employees to understand the needs and functions of each job.
Industrial Organizational Psychology Requirements
Budding industrial-organizational psychologists can generally major in any subject, though undergraduate courses of study including psychology and management are beneficial. Practitioners of industrial-organizational psychology vary in terms of the graduate degrees they pursue. Many pursue io psychology graduate programs online. Some seek an industrial organizational psychology masters programs, which takes one to two years to complete, while others seek either a Doctor of Philosophy (PhD.in Industrial Organizational Psychology) or Doctor of Psychology (Psy D Industrial Organizational Psychology.), which both take approximately five years to complete. Doctoral programs tend to require scores from the Graduate Record Examination (GRE); master's programs vary quite a bit in this requirement. Governmental licensure as an "industrial-organizational psychologist" is typically limited to those with doctoral degrees.
States vary in the ways they categorize industrial-organizational psychology and whether or not they require professionals to be licensed. For example, In a 2006 survey of its members, the Society for Industrial and Organizational Psychology reported that 12 percent of respondents were licensed while 88 percent were not.
Industrial Organizational Psychology Career Trends and Outlook
Choosing a career in industrial organizational psychology comes with many benefits. In this specialty, you may be able to work with the same core set of people throughout your career, enabling you to build stronger connections to them. Corporate work environments tend to be very fast-paced, allowing you to constantly address new challenges and opportunities in your career.
Research indicates that the answer to "What do organizational psychologists do?" is becoming more relevant and more complex all the time. A recent study found that a crucial use of I/O psychology is the creation of positive company cultures that address the changing needs of millennials (Industrial and Organizational Psychology, 2017).
As workplaces strive to become more employee-centered and productive, the demand for industrial and organizational psychologists has grown. Currently, industrial psychologists earn an average salary of $82,760 per year (O*Net, 2017). The projected job growth rate in this specialty is much higher than average when compared to all other professions, with growth projected at 14% or higher through 2024 (O*Net, 2017). Keep in mind that becoming a licensed industrial organizational psychologist requires you to earn a PsyD or PhD in Industrial Organizational Psychology, a process that typically requires four to seven years of additional study beyond your Bachelor's degree.
Industrial psychology programs may also qualify you for human resources positions. The average salary for a human resources manager is $106,910 per year, and job openings are expected to swell between 9% and 13% by 2024 – which could create over 40,000 new positions (O*Net, 2017).
Combine your business knowledge and passion for psychology in your career. Find out how by contacting industrial psychology schools below.
Advice from an Expert: Kizzy Parks
Below, OnlinePsychologyDegrees.com interviews industrial-organizational psychologist, Kizzy Parks PhD. Dr. Parks is the president of K. Parks Consulting, Inc. (www.kparksconsulting.com), an industrial psychology firm, which works with federal, state and private organizations. K. Parks Consulting specializes in diversity training and assessment. Dr. Parks is a member of the American Psychological Association, the Association for Psychological Science, the Society for Industrial and Organizational Psychology and more.
What is industrial-organizational (IO) psychology?
Industrial-organizational psychology involves applying psychological principles and theory to the workforce. Industrial-organizational psychology touches upon all the elements in the life-cycle of an employee.
How are IO psychologists different from other psychologists?
How IO psychologists primarily differ is that we're working with the workforce. We're working with the workplace and, typically, with employees or teams as opposed to an individual client who may be experiencing an actual mental disorder or adjustment issues. We're not providing talk therapy or behavioral therapy to those in the workforce; we're dealing with critical areas of importance to an organization, which will ultimately help the bottom line.
How did you get started in IO psychology?
Initially, I wanted to be a clinician because I really love to help and empower others. I knew psychology was the field for me, but many years ago I thought it was clinical psychology. I fortunately had the opportunity to have a client as an undergrad at Alfred University, and during that experience, it dawned on me that (clinical psychology) is much tougher than I thought. If I had issues handling one client, how would I be able to balance many? I also hoped to see immediate change and improvement and when working with individuals, and sometimes organizations, that change doesn't happen as rapidly as I personally would like for it to occur. I decided to venture into IO psychology based on an undergraduate course that I had completed.
Can you describe typical clients and responsibilities of the job?
Typical clients for industrial-organizational psychologists run the gamut from Fortune 500 organizations to the Department of Defense to very small private companies and nonprofits. There is no average workday for me since I own and operate my own business, K. Parks Consulting, Inc. Days vary because of the arrangement that I have. For other industrial-organizational psychologists, it really depends. There are some that are internal in an organization and their days are more consistent.
A big area (for IO psychology) is training and development, in particular new employee orientation, which many in research and those out in the field are now referring to as "on-boarding." Most employees go in with the mindset of, "Ugh, I have this new employee training." There's disengagement; some are texting on their phones. Well, IO psychologists come in and help ensure that the training is meeting all the different generations' needs (we have four generations in the workforce at this point in time). (They also help) link in the greater business vision of the company and really connect the new employee to the organization through a variety of media. The days of having just the traditional "stand up new employee" orientation aren't as common for some organizations. Many have moved to industrial organizational psychology online programs platform or even use Second Life-type technology. IO psychologists help, from assisting with the look and feel of the training-and this applies to any training-to developing the material for the training along with pre-test and post-tests to look at training effectiveness. Most importantly, (they) ensure that this training really links in with the job.
Do you have an example of a typical issue an IO psychologist might face?
Currently, here in August 2010, we are facing a recession, and it has been ongoing. One would think, as a result of this economy, that retention would be quite high for most organizations. Actually, it's the contrary for some fields, particularly sales, or more of the dangerous industries. Organizations have realized that employee engagement helps keep and retain employees in the workforce. (Engagement) is reducing turnover and increasing retention.
I recently had a client who was interested in measuring engagement in his workforce. Once he had a baseline to work with, he could subsequently use the data to implement different programs to help improve retention in the company. The turnover rate was quite high despite the economic situation. To help remedy this, I provided a survey using a platform similar to those offered online. These are items I have developed and validated previously. I customized (the survey) to the client's needs. The data was then analyzed and broken down into different segments such as: men/women, departments, etc. Now, the client can use it to implement programs to help increase retention.
What qualities make for a good IO psychologist?
What really helps make an excellent industrial-organizational psychologist is business acumen. (IO psychologists should) really know business-speak-for those that are consulting. Not all IO psychologists are consulting. Many are scholars, so the characteristics that are needed for that vary, but for those that are in the trenches, they really need to be able to speak business.
The most important aspect of my organizational psychology graduate programs has been the ability to take this multidisciplinary approach to the products and services that I provide.
What do you see for the future of the field?
At this point in time, there's some confusion over what we do and what we're able to do. Those from human resources or business schools have and do provide similar services. What I really hope is that (IO psychologists') value continues to increase and that through various networks or professional organizations, we're really able to communicate what we offer. That goes back to being able to show how we really affect the bottom line.
Beside the value concern, IO psychologists will continue to become more global. I see at more conferences that I attend that there's consistently an increase in global presence.
Why might someone choose to pursue IO psychology?
Industrial-organizational psychology is an excellent career choice. You've got to think about where we spend the majority of our time? We spend 40 hours a week at work. You have the opportunity to have an effect in an area where we devote this amount of time.
But, at the end of the day, industrial-organizational psychology will allow those who are interested to have a great impact on the workforce.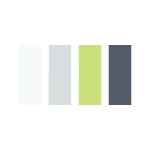 Additional Criminial Justice Schools