Neuropsychology Degree Online Programs
Find Programs to become a Neuropsychologist
What Is Neuropsychology?
Are you fascinated by the way the brain works physically and from an intuitive perspective? And do you want to know how to become a neuropsychologist? Then you probably know that the brain and nervous system are central to the work of neuropsychologists.
Neuropsychologists study how the brain affects the way we behave, and its relation to our cognitive abilities. Psychologists in this field also look at how physical injuries or mental illnesses have an impact on the way patients behave.
This field of psychology dives into how brains malfunction and tries to figure out how we can prevent these conditions. Because this career involves advanced scientific and psychological knowledge and clinical training, expect to need a graduate level education – preferably a doctorate level degree.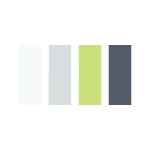 Believe it or not, you may be able to find online neuropsychology degree options as well. Just make sure you brush up on your study tips before you start your classes!
Neuropsychologists also study animals that are impacted by brain injury or illness. Many of them work in clinical settings though, helping human patients in a variety of work environments. When you complete your neuropsychology education, you may seek employment in hospitals, physicians' offices, or open your own private practice.
Forensics is a growing field where neuropsychologists are finding work. In this kind of career, you would help law enforcement understand the mental state of suspects, witnesses, and other people involved in criminal investigations. Some professionals even work as consultants for a variety of businesses or government agencies. Because the science and technology that makes neuropsychology possible is relatively new, it is an exciting time to consider this field of study.
Core Curriculum of Neuropsychology School
There are many Bachelor's, Masters and Doctoral degrees in the field of neuropsychology, or neuroscience. You can even find some neuropsychology graduate programs online.
Some schools will use these terms interchangeable, and offer various tracks that focus on different areas. You can expect your courses at all levels to include research-based learning, since that is a huge part of what these professionals do. Career outcomes in Neuropsychology certificate programs online, and degree programs, should have the same kind of curriculum goals.
Undergraduate Neuropsychology Courses
Here are some examples of neuropsychology courses you may take in a Bachelor's degree program. Your specific neuropsychology curriculum will depend on the type of track you choose. If you want know how to become a neuropsychologist, you will need to speak with schools to be sure you know what will be expected of you.
Common General Requirements
Biology – 3 credits
Chemistry – 3 credits
Calculus – 3 credits
Genetics – 4 credits
Neuroscience – 3 credits
Many undergraduate programs will have a foreign language sequence as part of the curriculum as well. If you are looking for online neuropsychology degree options, check on this as well.
Master's & PhD Level Courses
Neuropsychological Assessment – 3 credits
Neuroanatomy – 3 credits
Professional Practice – 3 credits
Psychopathology – 3 credits
To work as a licensed professional, you will need to earn a Master's or Doctorate level degree in neuropsychology. Your graduate level coursework will be split between clinical and research based courses.
The learning outcomes associated with most neuropsychology programs are meant to help students prepare for counselor, academic, or research focused careers. As a neuropsychologist, you can play an important role helping physicians understand what happens when the brain experiences a malfunction. This plays a huge role in helping prevent and treat patients who experience these health challenges.
Introduction to Neuropsychology Programs
Although psychology directly relates to how the brain works and the tasks it performs, the field as a whole does not deal with the brain as a structure. Neuropsychology, on the other hand, answers compelling psychology questions by studying the brain, its various structures, and its functions. This specialty works well with other parts of psychology that may rely more on reported thoughts, feelings, and behaviors by giving biological reasoning for these phenomena.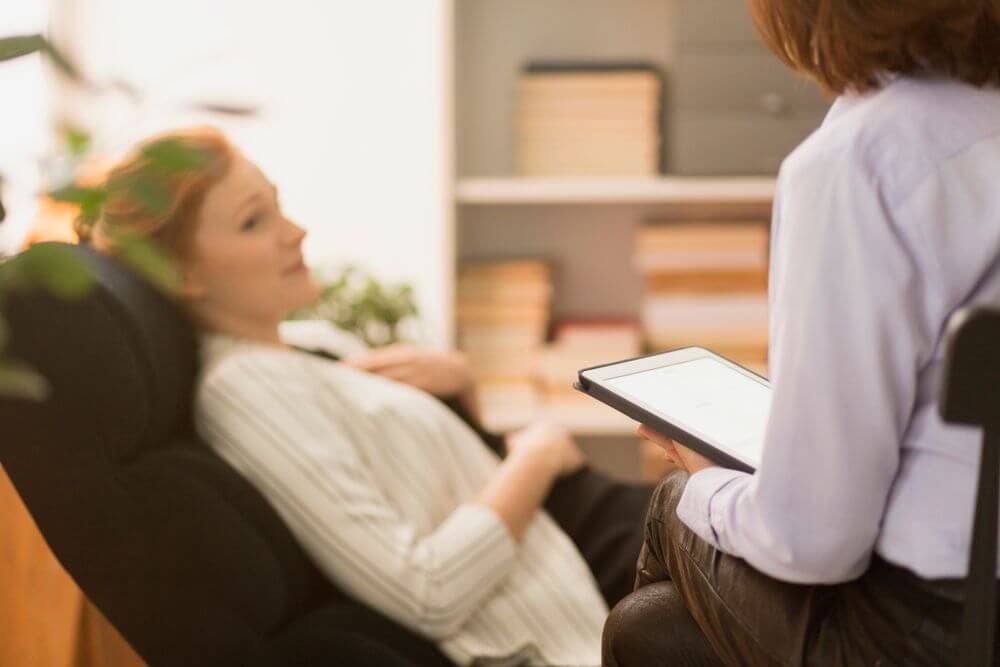 The field of neuropsychology can be used to help people perform better in school, at work, and in personal relationships. In fact, neuropsychology is responsible for uncovering the reasoning for a frustrating human trait.
Neuropsychologists report that human brains intentionally ignore or disregard sensory input that is currently irrelevant as a way of avoiding mental overload (Forbes, 2016).
If you're interested in finding out what makes the brain tick and how it impacts human behavior, learn more by requesting information from neuropsychology programs below.
Introduction to Neuropsychology Careers
Is there a particular portion of the brain where one stores memories of the lyrics of a favorite song? Are multiple parts of the brain responsible for single thoughts, or is the brain rigidly compartmentalized such that thoughts are produced in single locations? Is it possible to scientifically determine whether a person is lying by monitoring brain activity? These are some of the questions of neuropsychology.
Useful Resources
Neuropsychology Job Description
Neuropsychology is the scientific study of the connection between the brain and behavior. The brain is composed of molecules, cells and chemicals whose constitution and interaction are responsible for behaviors ranging from breathing to feeling love to thinking abstractly. Neuropsychologists seek to map the composition of the brain and determine how the elements interact to produce psychological phenomena.
Clinical neuropsychologists apply the field's principles and methods to the diagnosis and treatment of patients, assessing and treating neuropsychological functioning in patients with ailments ranging from traumatic brain injury to chemical addiction and Alzheimer's. Clinical neuropsychologists attempt to relate behavioral symptoms to specific physical changes and processes within the brain. Research or experimental neuropsychologists focus on devising hypotheses regarding brain functioning and empirically verifying them in academic and laboratory settings.
Neuropsychology Requirements
As undergraduates, future neuropsychologists tend to major in psychology, biology or neuroscience. Some have backgrounds in computer science as well, which can be helpful in studying artificial intelligence. Post their undergraduate education, they pursue training culminating in a doctor of philosophy in psychology (Ph.D.) or a doctor of psychology (Psy.D.), depending on the type of neuropsychology they wish to engage in. The most competitive candidates for these degrees possess prior research experience, relevant undergraduate study and satisfactory performance on the Graduate Record Exam (GRE).
Neuropsychology Career Trends and Outlook 2018
If you enjoy working in physical science fields as well as social science fields, neuropsychology is a specialty that brings both world views together. By choosing this specialty, you give yourself the chance to answer questions on human thought and behavior processes. However, you still have the opportunity to analyze the biological reality of different diagnoses and symptoms, thanks to your background in neuroscience.
Answering the question "What do neuropsychologists do?" is tricky, since this field tackles questions from all different areas of psychology. A study in European Psychologist used neuropsychology to find out why women and girls participate in self-objectification (2016). By studying brain processes and reactions over time, they found that females are likely to internalize negative images regarding their bodies (European Psychologist, 2016).
If you want to know how to become a neuropsychologist, you need a PhD or PsyD to work in the field. If you stop at a Bachelor's degree or Master's degree, you may be limited to a role as an assistant or in social services positions. Fortunately, you might even be able to find online neuropsychology degree options for students in your area.
You may decide to learn how to become a neuropsychologist and pursue your doctoral degree. The Bureau of Labor Statistics (BLS) classifies neuropsychologists under the general "Psychologists" category for their professional profile, including salary and occupational growth data.
The median annual wage for neuropsychologists was $94,590 in 2015 (BLS, 2017). They also break down salary potential by the type of industry in which you work.
Here are some examples of work environments and correlating salaries:
Hospitals; state, local and private – $90,620
Industrial-organizational psychologists – $77,350
Offices of health practitioners (except physicians) – $70,470
Clinical settings – $70,580
2017 Job Growth Estimates For Neuropsychologists
Professionals who work in this field of psychology can expect a 19% job growth through 2024 (BLS, 2017). Even if you do not want to work in a clinical position, that is okay. Working directly with patients isn't everyone's reason for entering a profession like this.
Outside of clinical roles, you can find work in laboratories and academic settings. Colleges and universities need doctoral level neuropsychologists to teach and conduct research projects. You can bet that neuropsychologists are needed by pharmaceutical companies, private organizations, non-profits, government agencies, and consulting firms across the nation. Maybe one of these alternative career paths is where your passion for this field of practice lies?
It's no secret that you will need your Doctoral degree in Neuropsychology to work as a licensed practitioner, or at the highest professional levels. If you just have your Bachelor's degree in psychology, try to map a path that includes a quality Master's program, with an internship experience that will get you started. Some schools may even have psychology bridge programs that allow you to jump from a Bachelor's program right into a PhD Neuropsychology programs.
Interesting Facts about Neuropsychology
Currently only roughly 5,000 neuropsychologist working in the United States
Doctor Tony Stringer of Emory University is the first African American psychologist in the U.S
Neuropsychiatry is used synonymously with Behavioral Neurology
Focus of Neuropsychology studies the relationship between the physical brain and behavior
Arizona currently pays the most on average to Neuropsychologists at $101,100 annually ($89,000 US state average)
By studying psychology and neuroscience, you can provide concrete answers to difficult questions. Compare schools for neuropsychology by using the listings below.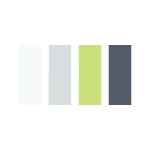 Additional Criminial Justice Schools