Cognitive Psychology Online Degree Programs
Find Programs to become a Cognitive Psychology
What is Cognitive Psychology?
As a whole, psychology is heavily guided by how the brain works, how the brain impacts people's decisions and personality, and how to account for differences in the brain while seeking to better understand diagnoses and symptoms.
The brain, once the most mysterious part of the human body, is now the subject of a huge amount of psychological research. By getting involved in this field, you can contribute to the understanding of diagnoses, structures within the brain, and thought patterns.
Cognitive psych often works closely with other specialties to reach research goals. A 2015 study from the American University Law Review utilized cognitive behavioral principles to dissect issues in witness credibility (2016).
A career in cognitive psychology begins with extensive physical and social science education. Contact psychology programs below to find out more about your options.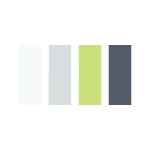 Online Programs in Cognitive Psychology
Unfortunately, very few online psychology degrees are available. Students seeking cognitive and perceptual psych online programs may find many individual online courses – including some that are free – but very few degree programs.

However, students interested in this field can learn more about it by earning an online general psychology degree and specializing in cognitive psychology. A number of online psychology master's and bachelor's degrees allow students to take elective courses in perceptual psychology. Bachelor's degrees tend to have more room for electives, so students interested in learning as much as they can about cognition and behavior may want to earn an online bachelor's degree in psychology with an emphasis in cognitive psychology.
Students should also contact schools with online master's and doctoral programs in psychology and inquire about individual plans of study. Some schools will allow students to create their own degrees or specializations provided knowledgeable faculty members are available to oversee them.
Online Cognitive and Perceptual Psycholgy Degrees to Consider
At Purdue University Global, students can earn an online Master of Science in psychology that allows for elective courses in cognition and behavior. Not only can students earning the general psychology specialization take these specialized courses, but also students who choose the thesis track and want to center their research on this area.
Drexel University offers an online bachelor's degree in psychology that allows students 56 free electives and 24 advanced psychology electives. Students can take cognitive psychology for three of these credit hours. They may also choose areas, such as psychology of learning and psychology of sexual behavior, to fill the other credit hours.
Finally, the Massachusetts Institute of Technology offers a number of free online lectures in cognitive psychology. The courses include cognitive neuroscience, cognitive processes and foundations of cognition. Although completing these courses will not result in a degree, they are a good start for people looking to brush up on cognition and psychology before entering a master's or doctoral program.
Introduction to Cognitive Psychologist Careers
Many of the toughest questions about neural behavior – i.e., how the brain works – are within the ambit of cognitive-perceptual psychology. For example, is complex thought possible in the absence of language, or can such ideas only be expressed and considered verbally? How does the brain process musical notes, recognizing their combinations and deriving pleasure from them? How can a person hold on to some memories for years while others are soon forgotten? Why do people consistently fall prey to certain cognitive biases that can be easily disproved by logic? If these theoretical questions fascinate you, consider this field.
Useful Resources
Cognitive Psychologist Job Description
Cognitive psychologists study the manner in which the brain (in both humans and animals) acquires, digests and processes information.
Cognitive Psychologist Education Requirements
As undergraduates, future cognitive psychologists tend to major in psychology or biology, and in any event are adept with science, psychology and statistics. Some have backgrounds in computer science as well. While there are a few master's-granting programs in this area, most graduate programs require five to six years of study culminating in award of the Doctor of Philosophy in psychology (Ph.D.). Because cognitive psychologists engage almost exclusively in research – not clinical practice – candidates for graduate programs often must demonstrate particular and developed interest in the field. In some programs, applicants are selected for admission individually by faculty members with whom they share an academic interest. The most competitive candidates possess prior research experience, relevant undergraduate study and satisfactory performance on the Graduate Record Exam (GRE).
Counseling Psychology Career Trends and Outlook
As a counseling psychologist, you may find a high level of career fulfillment that comes with helping clients make positive, measurable changes in their lives. If you are passionate about working with people in specific populations or with certain diagnoses, studying counseling psychology is the first step to specialization.
To learn how to become a counseling psychologist, you must earn a graduate degree. With a Master's degree, you can become a licensed counselor. To earn the title of psychologist, you need to complete a PhD or PsyD program.
The applications of counseling psychology are used heavily in the treatment of mental health issues. Job openings for mental health counselors across the United States are expected to grow at a rate of 19%, much faster than average, through the year 2024 (O*Net, 2017). The average salary for mental health counselors is $42,840 per year (O*Net, 2017).
You may choose to focus on counseling patients with substance abuse issues or behavioral disorders. Professionals in this specialty claim a median income of $41,070 per year, and job openings may jump 14% or more by 2024 (O*Net, 2017).
The Counseling Psychologist discovered the importance of positive psychology in counseling, a discovery that is expected to lead to an increase in positive psychology education for counseling professionals (2016).
You can start preparing for a rewarding psychology career now. Contact the best counseling psychology programs below for more information.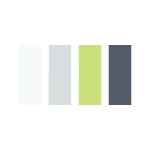 Additional Criminial Justice Schools