Social Psychology Programs and Online Degrees
What defines us as human? Psychologists strive to answer that question every day. The many disciplines of psychology explore this question in different ways. Behavioral psychologists, for example, focus on how experience and conditioning shape the ways people behave. Neuropsychologists focus on how illness or injury affects the brain's cognitive functions (such as memory or reasoning) and alter emotions and behavior.
<!- mfunc feat_school ->
Featured Programs:
Sponsored School(s)
<!- /mfunc feat_school ->
Social psychology focuses on human interaction: How do other individuals affect one' behavior? Why do we act differently when we are with different groups of people?
This page provides comprehensive information about this fascinating area of psychology. You will learn:
What social psychology is
What social psychologists do
What they earn
How to become a social psychologist
What Is Social Psychology?
Social psychology is the study of how social groups influence the personality, attitudes, motivations, and behavior of the individual. Psychologists in this field seek to explain why people act differently when around different groups of people. Think about how you interact with a group of friends. Do you feel and behave differently in such a group than when you are with family? In the classroom? With a group of strangers?
The field of social psychology got its start in the early 20th century, due in large part to Norman Triplett, a psychologist who observed that cyclists tended to ride faster when they rode with each other than when they rode alone. In 1897 he began performing experiments to determine more about this effect. In 1924 Floyd Allport, often considered the founding father of experimental social psychology, gave the effect a name: "social facilitation." Social facilitation is defined as the improvement of an individual's performance when the person is performing in the company of others. Allport also published the first seminal social psychology textbook, Social Psychology, which stayed in print for 13 editions over 50 years.
Since humans interact with each other in a variety of settings, social psychology can be applied to a wide range of human behaviors, including bullying, hate crimes, criminal activity, substance abuse, political movements, marketing tactics, domestic problems, and any other sort of group dynamics — from fandom to office teamwork. The research opportunities are extremely broad. Beyond social facilitation, notable research has been done on such areas as social learning, cognitive dissonance, social identity, obedience and conformity, and minority influence.
Within the last few decades, new types of technology have reinvented communication in previously unimagined ways. From Facebook to YouTube, from WhatsApp to WeChat, Instagram, and Twitter (and a hundred more), new technologies are having profound effects on personal and group dynamics. This is fertile ground for social psychologists, as they analyze the effects of these communication styles.
What Does a Social Psychologist Do?
Social psychologists generally work in three different areas: research, teaching, or direct application (consulting). Within those areas, there is a range of social psychology careers available to you.
Note that you'll need a doctorate to teach or do research at the university level. You will also need a doctorate to use the title of "psychologist." However, a master's is often enough to secure employment in government, K–12 schools, or the corporate world.
Research
Social psychologists doing research review current data in the field, analyze past research, and conduct original research to further understanding of human behavior in social interactions. Researchers can research in a lab by creating environments that mimic the real world, but they often work in the field to observe and monitor the behavior of people without the limitations and restrictions that a lab has. Two of the most common goals of research are to stop or lessen a social problem (such as bullying behavior in schools) and to better understand how to market products to people (such as determining the most effective marketing messages). Government organizations, academia, and corporations all hire social psychologists to conduct research for them.
Consulting
Some social psychologists work directly with organizations or individuals. They apply the principles and research findings from social psychology to assist their clients in a number of areas.
Human services
Human services organizations hire social psychologists to develop solutions to problems that currently affect our society. For example, as a social psychologist working for a public health agency, you might develop a public awareness campaign to lessen risky behaviors that result in HIV infections.
Corporations
There are many reasons that corporations and other business might seek out the expertise of a social psychologist. For example, marketing companies are interested in buying behavior and ways that they can increase interest in a product. In this capacity you might run focus groups to develop more influential advertising campaigns to positively affect buying behavior. Other business might need help in areas of hiring, training, and employee development programs.
Military
Social psychologists in the military work to facilitate cooperation and find ways to improve negative interactions. For example, you might assess the degree to which race or gender influences behavior and create internal campaigns to deal with these issues.
Government
For as many agencies there are in government, there are consulting opportunities for social psychologists. Labor relations, transportation planning, and education are just some of the areas you might focus on.
Teaching
Many social psychologists choose to pass on their knowledge through teaching — often at the university level. A doctorate is typically required to teach university students, but a master's – or in a few cases just a bachelor's – may be sufficient if you want to teach high school students.
Social Psychologist Salary and Career Outlook
According to PayScale.com, those with a doctorate degree earn a median annual salary of $89,000. Experience and industry can impact these numbers, however. For example, a partner in a consulting firm can make as much as $235,000 per year.
Although the U.S. Bureau of Labor Statistics does not provide job growth statistics specifically for social psychologists, the outlook for psychologists in general is good. Job opportunities are expected to grow 14% between 2016 and 2026, with higher percentages for those with doctorates in a specialty field.
Educational Requirements for Becoming a Social Psychologist
You'll need your doctorate in social psychology to hold the title of psychologist, as well as to teach and conduct research at the university level. For those interested in consulting, some companies require only a master's degree.
The basic career steps for becoming a social psychologist are:
Obtain your bachelor's degree
Obtain your master's degree
Obtain your doctorate degree
Get licensed by your state board
Bachelor's Degree
In order to move on to master's or doctorate programs, you need to start by getting your bachelor's. Many students start by getting their bachelor's in general psychology, or social psychology if their school offers it. Complementary courses in social sciences, anthropology, personality psychology, and sociology all help you better understand how humans think and act around others.
Master's Degree
A master's degree in social psychology qualifies you for many well-paid, satisfying careers in the public and private sectors.
Entrance Requirements
Master's programs typically take two years to complete attending school full-time. This degree can be earned within – or in preparation for – a doctoral program. Often there is a requirement for a mentored project and/or a thesis. Requirements for social psychology master's programs vary by school, but typical prerequisites are:
Bachelor's degree in a related field
An acceptable score on the GRE standardized test
Undergraduate transcripts, with a minimum accepted GPA
Letters of recommendation
A personal statement
Research paper samples
Curriculum
Typical coursework could include such classes as:
Social cognition
Conflict and control
Interpersonal influence and social power
Political psychology
Psychology of justice
Research methods in social psychology
Doctorate Degree
Doctorate degrees typically take four to six years to complete and usually require a dissertation. Depending on the school, you often are encouraged to do interdisciplinary studies with other psychological specialties, and disciplines such as sociology, economics, and business. Some schools offer tracks in specialties such as culture and cognition, evolution and human adaptation, organizational studies, and women's studies.
Entrance Requirements
Requirements for a doctorate degree in social psychology are much the same as a master's, with a few additional items:
A bachelor's or master's degree in a related subject
Personal statement
Previous academic research papers
Several letters of recommendation
An acceptable score on the GRE
Undergraduate (and graduate, if attended) transcripts with a minimum GPA
Interview with the admissions board
Curriculum
Ph.D. programs prepare social psychology students to be researchers, teachers, and practitioners. In addition to the common courses offered in doctorate programs, students can be expected to publish scientific papers, present talks at professional meetings, perform research activities, attend conferences in the field, and often to submit a specialty paper towards the end of the second year of the program. The dissertation is usually the final stop; typically, a Ph.D. will not be awarded until the student successfully defends their dissertation.
Common courses and topics may include such classes as:
Research methods in social psychology
Advanced statistics
Intervention science
Decision theory
Health economics
Social stigma
Ethnicity, culture, and family processes
Evolutionary psychology
Personality, stress, and disease
Social vision
Political psychology
Cognitive neuroscience
Online Degrees in Social Psychology
According to a Sloan Foundation report from 2014, 85% of universities offered at least some online classes, and the proportion of higher education students taking at least one online course was at an all-time high of 33.5%. Public institutions command the largest portion of distance education students, with 67.8% of all distance students. Increasingly, students are opting to get their degree, or some portion of it, through distance learning. Greater flexibility and lower overall costs are two key drivers of this trend.
It's not always possible to get everything your degree requires through online-only classes. You may need to do an internship or spend clinical hours in a cooperating facility. Additionally, the American Psychological Association (APA) Commission on Accreditation currently does not accredit online-only doctoral programs. Since programs vary by school, reach out to the schools that you're interested in and ask them about their master's and doctoral psychology programs, as well as about their individualized studies. With a bit of searching, you should find the online or hybrid program that fulfills your educational needs and fuels your career.
Licensure
All states require you to sit for the Examination for Professional Practice in Psychology (EPPP) to become licensed. You need permission from your state to take the exam; the process usually begins when you first apply for a license. You can apply as soon as you get your doctoral degree in some states. In others, you may need to perform a certain number of supervised practice hours first.
You will also likely have a jurisprudence exam covering laws and rules, and/ or an oral exam that may cover topics including the ethics code of the American Psychological Association (APA) and require you to submit and discuss work samples.
Note that if you plan to do research or teach social psychology, you may not need a license. Check with your state board's website to confirm. Here is the APA's State Licensure and Certification Information for Psychologists.
Interview with an Expert: Social Psychologist, Dr. Sam Gosling
Below, we interview Sam Gosling, Ph.D., a personality and social psychologist at the University of Texas, Austin who specializes in research on how people's physical environments reveal their personalities. In the interview, he discusses his research as well as his book, Snoop: What Your Stuff Says about You.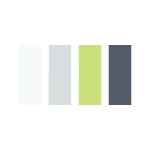 <!- mfunc feat_school ->
Featured Programs:
Sponsored School(s)
<!- /mfunc feat_school ->