Clinical Psychology Degree Programs
Clinical psychology is a broad umbrella term for branches of psychology that involve working directly with patients in assessing, identifying, and treating mental illnesses, learning disabilities, and behavioral or emotional disorders. The field of clinical psychology is one of the fastest-growing in both science and healthcare. People who are licensed to work as clinical psychologists are in high demand. Some work in private practice, while others work in hospitals, prisons, schools, government agencies, military facilities, police departments, and outpatient centers.
This page will introduce you to the clinical psychology field, the educational and licensure requirements involved, and the types of work clinical psychologists perform. It also suggests several high-quality degree programs that you might consider while pursuing a degree.
<!- mfunc feat_school ->
Featured Programs:
Sponsored School(s)
<!- /mfunc feat_school ->
What Is Clinical Psychology?
According to the American Psychological Association (APA), the professional organization that represents America's psychologists, clinical psychology is "the study of individuals, by observation or experimentation, with the intention of promoting change." Today's clinical psychologists are trained in a wide range of approaches and techniques that qualify them for work in a variety of settings and specialties.
Some clinical psychologists work only with specific behavioral, emotional, or mental disorders such as post-traumatic stress disorder or eating disorders. Some work with specific demographics like children, the LGBTQ community, military personnel, or particular racial or ethnic groups. Some clinical psychologists teach, perform research, or work as part of teams that include public health or social service professionals.
It's important to note the difference between clinical psychology and counseling psychology. While the two specialties often overlap and professionals from both fields often perform similar work, they are distinct and unique professions. The earliest role of clinical psychologists was to study disturbances in mental health; the earliest role of counseling psychologists was to provide vocational guidance and advice. The research conducted and published in the professional literature of counseling psychologists is generally oriented toward people without serious or persistent mental illnesses.
What Does a Clinical Psychologist Do?
Clinical psychologists are licensed by their state boards to provide direct services to patients. Their work includes administering personality and cognitive tests to diagnose mental disorders or assess cognitive ability. They conduct psychotherapy and develop treatment plans for individuals, and work to assess and improve disorders associated with specific populations.
Specific Tasks
Clinical psychologists interact directly with patients to gain insight into the source of the patients' difficulties. They define treatment goals and draft strategies for the best ways to improve their patients' emotional health and help them improve interactions at work or school, or in social or personal relationships that are suffering due to psychological problems. They conduct tests and interviews, have lengthy discussions, and examine existing records to diagnose disorders. They then work to treat those disorders using techniques like psychotherapy, behavior modification, hypnosis, psychodrama, play therapy, and stress-reduction therapy. In other cases, clinical psychologists might work with individuals or groups to deal with specific issues like family crisis or addiction and substance abuse.
Approaches in Clinical Psychology
The field of clinical psychology has evolved dramatically since the time of Witmer. Today, there are a variety of complex techniques and approaches to treatment available to clinical psychologists. Some professionals focus on just one approach, while others apply different approaches depending on the case and desired outcome.
The humanistic perspective, for example, is a holistic approach that employs concepts such as self-actualization. Developed in the 1950s by humanist pioneers like Carl Rogers, the humanistic perspective examines the entire individual, not just the fragmented portions of a patient's behavior, thoughts, or emotions that are the source of the patient's need for psychological treatment.
Another broad approach is the cognitive behavior perspective, which examines how a patient's thoughts, behaviors, and feelings coexist and interact. The therapy involved with this approach includes examining the way that thoughts contribute to behavior and finding ways to change destructive patterns associated with each.
The psychodynamic approach can be traced to Sigmund Freud, the neurologist who founded psychoanalysis and was one of the most influential thinkers of his time. It focuses on the belief that a person's subconscious mind, particularly the portions that relate to primal drivers like sex and aggression, plays a major role in individual behavior. Psychologists who subscribe to this approach might use techniques like psychoanalytic therapy to delve into unconscious and underlying behavioral motivations.
Workplace
The days of clinical psychologists working primarily in private practice and psychiatric hospitals are long gone. Today, their services are in high demand anywhere that people interact with each other and encounter stress or interpersonal and behavioral issues. This could include corporate workplaces, police departments, military facilities, general hospitals, nursing homes, and rehab facilities. They might work with law enforcement agencies and provide testimony in court or apply their skills to careers in research or teaching at the university level.
Clinical Psychologist Salary and Career Outlook
The career outlook for clinical psychologists is very positive. There are about 148,000 psychologists working in the United States today, and according to career statistics aggregator O*NET, the field is expected to grow by 10% to 14% by 2026. That percentage, which represents growth that's much faster than the national average, will result in the addition of more than 12,000 jobs.
According to Salary.com, the average Ph.D.-educated psychologist, including clinical psychologists, earns a median salary of $101,066. The low end of the scale is $90,938 and the higher end is $113,506. Your salary within that range will depend on factors like your work experience, who you report to, the number of people you manage, and where you live and practice. The average salary in San Francisco, for example, is 26% higher than the national average; the average salary in Miami is 2.5% less than the national average.
How to Become a Clinical Psychologist
To hold the title of "psychologist," you must first earn a doctoral degree. Many doctorate programs admit students who never received a master's degree, but all require a bachelor's degree. A master's degree, however, can be a valuable credential and a stepping stone that enables you to finish a doctoral program more quickly.
All states also require supervised practice, although this component can be completed at different times during the process depending on your state and program. Finally, you must earn a license from your state board, which requires you to successfully complete the Examination for Professional Practice in Psychology (EPPP). Some states require you to take other tests, as well.
Master's in Clinical Psychology
In some states, a master's degree enables you to practice psychotherapy under the supervision of a licensed professional. You can earn either an M.A. or an M.S., which overlap significantly. The central difference is that master's of science programs tend to focus more on research and brain science, areas that generally receive less attention in master's of arts programs.
Either way, you'll encounter coursework and training that focuses on practice, theory, research, community psychology, and evidence-based treatments. Since a master's in clinical psychology is geared toward practice-based or patient-facing work, you'll learn to diagnose and treat disorders such as substance abuse, depression, and anxiety. There are also master's programs in clinical psychology that train you for a career in research.
Doctorate in Clinical Psychology
There are two degree paths toward a career in clinical psychology at the doctoral level: Ph.D. and Psy.D. Most Ph.D. psychology programs tend to be geared toward students pursuing careers in research or academia, but Ph.D. programs that specialize in clinical psychology train you for working directly with patients in the field. Psy.D. degrees, on the other hand, are designed exclusively for those pursuing careers as practicing clinical psychologists. Psy.D. programs are generally a bit less competitive and take four to six years to complete. You can expect to encounter coursework like methodology, intervention, and general psychology. Ph.D. programs tend to be more selective and require five to eight years to complete. Typical coursework includes affective science, foundations of cognition, and statistics for psychology.
Accreditation
Accreditation — the process of a third-party governing body validating an academic program for standards and quality — is one of the most important considerations when choosing a school. Requirements vary by state, but unaccredited programs will not satisfy licensing requirements. This makes it vital to check accreditation standards for your state, program, and career path. Some programs have earned supplementary accreditation from organizations like the APA, but that accreditation alone will not suffice for state licensure. (See "Licensure," below, for a link to psychologist licensure requirements by state.)
Online Psychology Degree Programs
It's important to note that the APA does not accredit fully online doctoral programs. Other accreditation may be available for 100% online programs, but no fully online program prepares you for licensure. The APA does accredit a handful of psychology doctoral programs that are delivered in the hybrid format, but in those programs only a limited number of courses can be taken online. These are a few such programs:
Michigan State University: Clinical Ph.D., School Ph.D.
The Chicago School of Professional Psychology: Clinical Psy.D. (Los Angeles campus)
Alliant International University: Clinical Ph.D. and Clinical Psy.D. (programs offered on the Fresno, Los Angeles, Sacramento, San Diego, and San Francisco campuses)
Licensure
In addition to earning your doctoral degree, you must achieve licensure in order to become a practicing clinical psychologist. The requirements for licensure vary from state to state, but you need to receive a board-issued license to practice in every state in America. Visit the Association of State and Provincial Psychology Boards to learn more about the specific requirements in your state.
No matter your state, a final hurdle to licensure is the Examination for Professional Practice in Psychology (EPPP). This computerized multiple-choice examination tests your foundational understanding of psychology, focusing on the knowledge you'll apply in professional practice. In some states, you can apply to take the exam as soon as your doctorate degree is granted, while other states require you to first complete supervised practice requirements. Some states, Kentucky for example, allow you to sit for the exam at the master's level while you're still completing your doctorate. The APA recommends taking the exam as soon as possible and to begin preparing at least four full months ahead of the test. Many early-career psychologists recommend practice tests as the best preparation.
If you fail, you can take it over, but the length of time you must wait to re-test varies from state to state. Many states also require you to complete additional exams in order to receive a license.
<!- mfunc feat_school ->
Featured Programs:
Sponsored School(s)
<!- /mfunc feat_school ->
Spotlight: Featured Clinical Psychology Schools
Many schools offer highly regarded programs that can lead to a career in clinical psychology. We chose to profile the following programs based on factors including program length, availability, competitiveness, and cost.
University of California, Los Angeles
UCLA is a public research university in Southern California. Its clinical psychology program is one of the largest and most selective in the country.
Degrees: UCLA offers a doctoral program in clinical psychology, which culminates in a Ph.D. degree. The six-year program includes a full-time one-year internship, a dissertation, and extended part-time practicum training.
Tuition: In 2018–2019, the first-year cohort costs are $17,272 for in-state students, $32,374 for non-residents.
Stony Brook, SUNY
Stony Brook is part of the State University of New York system. Located on Long Island, the school's clinical psychology program admits just four to eight students selected from between 250-350 annual applicants. In the 2016 US News and World Report rankings, the Stony Brook Clinical Psychology doctoral program was ranked 4th in the country.
Degrees: The doctoral program at Stony Brook has been running since 1966 and was among the first to incorporate the behavioral tradition of clinical psychology. There is also a master's program in psychology that includes coursework in clinical psychology.
Tuition: $27,222 for the first-year cohort for in-state students and $44,892 for non-residents.
University of Wisconsin, Madison
This university was founded in 1848. Alumni or faculty have won 41 Pulitzer prizes and 20 Nobel prizes. The school conducts $1.2 billion of research expenditures annually.
Degrees: The psychology Ph.D. can be earned in six areas of concentration: biological, clinical, cognitive and cognitive neuroscience, developmental, perception, and social and personality. Each area of concentration has its own requirements for graduate study and students are typically admitted into one of these areas of concentration. The Individualized Graduate Major is designed for graduate students who wish to cross traditional area group lines and/or incorporate substantial training from other departments in their Psychology graduate work.
Tuition: The first-year cohort costs $10,728 for in-state students and $24,054 for non-residents. All full-time, first-year students accepted into the program, however, receive tuition remission and other financial assistance.
University of Texas, Austin
The school's Psychology Department grants 18 to 20 Ph.D. degrees a year, and currently has 110 graduate psychology students enrolled.
Degrees: The clinical psychology training program is designed first to prepare doctoral students for careers in teaching and research; its secondary objective is to train students for the professional practice of clinical psychology.
Tuition: The cost for the first-year cohort is $28,374 for in-state students and $37,002 for non-residents.
Duke University
Duke is located in Durham, North Carolina. Each year the Clinical Psychology department admits 4 to 6 clinical graduate students.
Degrees: Continuously accredited by the American Psychological Association, the clinical psychology graduate program is for Ph.D. students and follows the clinical scientist/practitioner model.
Tuition: $27,840 per term for the first three years, $3,850 for years four through completion. Tuition, fees, and health insurance (for the Duke student medical insurance plan) in years 1-3 are generally covered by The Graduate School's financial support package.
Yale University
Founded in 1701 in New Haven, Connecticut, Yale is a world-renowned Ivy League school.
Degrees: The clinical psychology doctoral training program at Yale is designed primarily to prepare students for careers as scholars.
Tuition: $43,300, although all doctoral students receive a full tuition fellowship, 12-month living stipends, and health care coverage.
University of Virginia
The University of Virginia was founded in Charlottesville, Virginia, in 1819 by Thomas Jefferson, and is known as one of the country's most highly regarded research universities.
Degrees: The clinical psychology doctoral program follows the clinical scientist model of training and takes at least five years to complete.
Tuition: $16,018 per year for years one through three and $4,992 for years four through completion for in-state students. Non-residents pay $26,830 and $4,992.
Emory University
Located in the historic Druid Hills district of Atlanta, Georgia, Emory University generates $734 million in research funding annually.
Degrees: The clinical psychology graduate program culminates in a Ph.D. program based on a clinical science instructional model.
Tuition: $62,700 for both in-state and out-of-state students in the first-year cohort. Over the last decade, all accepted applicants received assistantships that included a full tuition waiver.
University of Washington
The University of Washington has campuses in Seattle, Tacoma, and Bothell, Washington, and is home to a world-class academic medical center. The school educates 54,000 students every year.
Degrees: The Clinical Psychology program is a flexible apprentice-style program that allows students to gain specialty training in a variety of areas. The  program is available in two specialty tracks: general clinical and child clinical. The two tracks overlap in terms of shared courses and faculty collaborations, and students in both tracks are encouraged to take core courses from the other track.
Tuition: $16,590 for the first-year cohort for in-state students, $28,881 for non-residents.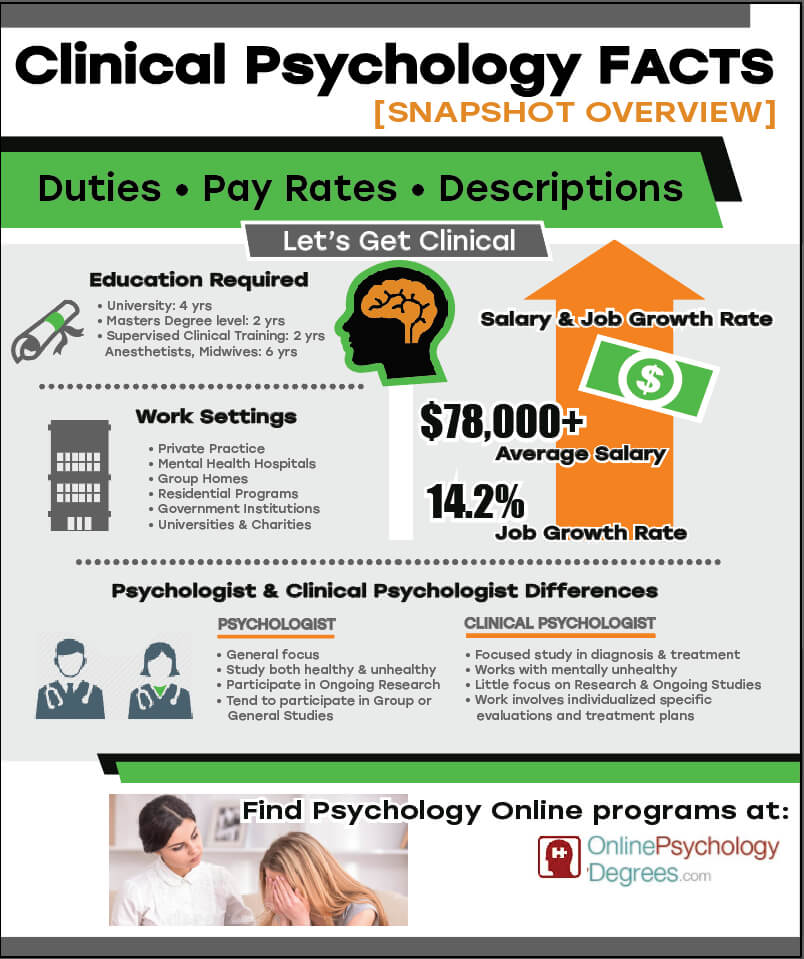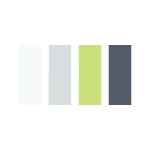 <!- mfunc feat_school ->

Featured Programs:

Sponsored School(s)

<!- /mfunc feat_school ->