Clinical Psychology Online Degrees and Programs
Find Programs to become a Clinical Psychologist
What Is Clinical Psychology?
Clinical psychologists make up a large segment of the field of practitioners. This has resulted in a growing number of credible online and campus programs across the United States.
An American Psychologist named Lightner Witmer originally defined the field of clinical psychology in 1907 as a practice meant to create healthy change in people through experimentation and observation. Clinical psychologists take on some of the most challenging patients suffering from mental illness and abnormal behaviors.
Because of the complexity of the course topics that students take, it generally requires 4-6 years of classroom and clinical training to earn a doctorate degree in this specialty whether you take classes online or on a campus. In fact, the field of clinical psych is so complex, you can find PhD programs that are focused on research, and you can look into PsyD programs, which are practice-oriented.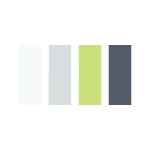 Clinical psychology programs online and at campus locations typically include several approaches to the field that students can consider. The three main approaches to clinical psychology are: cognitive, humanistic, and psychodynamic. Cognitive looks at the interplay between behaviors, feelings and thoughts. Humanistic approach attempts to help people seek their best self through a holistic analysis. Meanwhile, the psychodynamic approach, championed by famous psychoanalyst Sigmund Freud, focuses on the role of the unconscious mind in mental processes.
Because their work covers a large span of mental illness and behavioral issues, clinical psychologists are needed in many types of work settings. They may have their own private practice, or work for medical facilities, law enforcement, non-profit or government organizations. Point being, there are many career paths for all kinds of psychologists, especially in the clinical subset.
Clinical Psychology FAQs infographic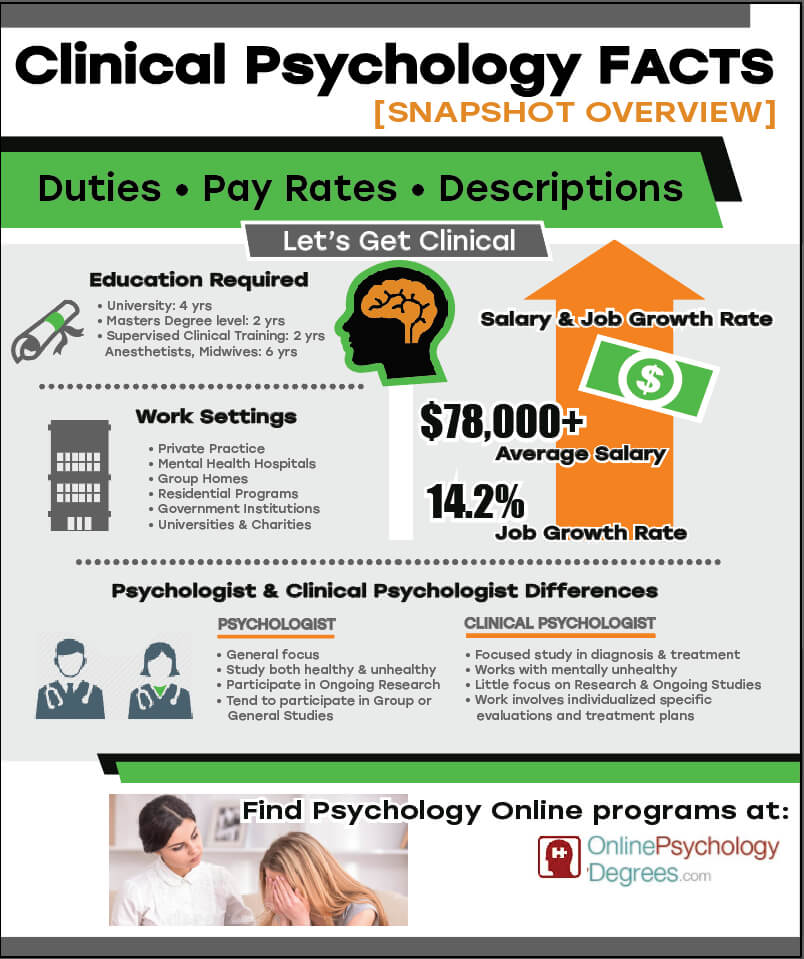 Core Curriculum Of Clinical Psych Programs
Psychology programs should help you learn to apply proven, evidence-based intervention techniques to help patients overcome many kinds of psychological issues. The focus of your clinical courses will depend on the type of psychology program you choose, and what kind of career you want to pursue.
You could choose to work with different segments of the population, such as women, children, veterans with PTSD, seniors, and other populations. Or, you may have your mind more focused on a particular work setting, such as hospital, private practice, or helping law enforcement.
Psychology programs are most common at the doctorate level, since you will need a PhD or PsyD in most states to become a licensed professional. You might even find some clinical psych degrees online at the doctoral level, even though you will need to complete your clinical training on site.
Here are some courses you may take:
Ethics – 3 credits
Clinical Psychology Research – 3 credits
Developmental Psychopathology – 3 credits
Cognitive Treatments – 3 credits
Topics in Psychopathology – 3 credits
Programs that follow the guidelines of the American Psychological Association will include clinical consultations and supervised application of their learning within a practicum experience. This is true even in an online Masters or Doctoral program. Expect to complete your degree with at least a yearlong internship in a clinical role.
As a result of your studies, you can pursue a career that focuses on a particular area of research. By graduation, you should have plenty of experience in research, writing, and submitting your work for publication in credible journals of psychology. Or, you can prepare to work with patients in a private practice or other type of healthcare setting.
Introduction to Clinical Psychology Programs
A significant part of the field of psychology focuses on the diagnosis and treatment of various cognitive and mental health disorders. Diagnosis is a crucial component of this field, since insurance companies and government medical programs require up-to-date diagnoses before they pay for services.
By specializing in the clinical aspects of psychology as a graduate or doctoral student, you can learn how to diagnose patients, make treatment recommendations, and collaborate with other mental health professionals.
Contact the psychology schools below to learn more.
At some of the best psychology programs in the country, you learn about the most up-to-date advances in the field of psychology while providing valuable services to patients. An Alabama school brings in low-income families for low-cost counseling with their students, allowing students to gain experience while meeting the community's needs (ASU Now, 2016).
Find out how advancing your education can expand your career by reaching out to the list of schools below.
Clinical Psychologist Career Trends and Outlook
Regardless of which type of post-graduate psychology degree you earn, you may find this to be an extremely rewarding and meaningful specialty. Through the work you do, you can combine your knowledge of medical care and psychology to analyze patients thoroughly and efficiently.
Diagnosis is the first step toward proper, evidence-based care, so you can directly impact patients' lives. Furthermore, choosing this specialty empowers you to stay active in both clinical work and research work.
To call yourself a psychologist, you must earn a PhD or a PsyD. A PhD focuses more on research, while a PsyD primes you for clinical work with patients.
If you want to focus on research throughout your career, you may seek work as a clinical research coordinator. This typically involves working at hospitals, colleges, and universities. You can sometimes find psychology degree online programs, with campus and clinical requirements for certain portions of your studies. It can also be smart to look into what you can do with clinical psychology Master's programs as a stepping stone to your ultimate goal.
The advanced knowledge and understanding of the human condition that comes with a psychology degree may prepare you to learn about new and rarely studied subjects. A study in the journal Neuroscience and Neuroeconomics examined Internet addiction and its risk of turning into a serious health problem (2016).
Clinical Psychology Salary & Job Growth Through 2024
The Bureau of Labor Statistics (BLS) is our trusted resource for data. It's the most credible, but you can even see from their statistics that data can be very state and city specific. So, use these averages to get a ballpark idea of what you can expect. You'll get a much better idea after you speak with clinical psychology school advisors about this topic.
According to the BLS, Clinical Psychologists earn an average mean annual wage of $76,040, according to the most recent data (BLS, 2017). As you'll see in the next set of data, your salary can also vary by what kind of work environment your job is in.
Here is a breakdown of the types of work environments that hire clinical psychologists, as well as their average salary, according to the same BLS data sourced in the previous paragraph.
Clinical Psychologists – Work Environment & Salary:
Child Day Care Services – $106,510
Specialty (except Psychiatric and Substance Abuse Hospitals) – $90,980
General Medical and Surgical Hospitals – $84,020
Offices of Physicians – $83,230
What Kinds Of Jobs Can You Work As A Clinical Psychologist?
If you complete one of the many credible programs online or on a traditional campus, you will be joining the biggest subset of this field. You will essentially have a whole world of people you can choose to help. This will be determined as you map our your degree program curriculum at the end of your Bachelor's or when you start comparing Master's level degrees in Psychology.
Clinical psychology specialties can prepare you to work with:
Adolescents
Children
People experiencing grief or loss
Substance abuse
Behavioral issues
Criminal suspect evaluations
Elderly populations
Family and marriage conflict resolution
Patient care is an essential part of psychology, which is why clinical research is crucial to the future of this field of study. Learn more about where to study by comparing the programs listed below.
Online Programs in Clinical Psychology
Online clinical psych programs are available at both the master's and doctorate levels, but most virtual or e-learning programs are a bit different from traditional online classes. Although most of the coursework can be completed online in the student's own time, most online programs require more than one short on-campus residency and some synchronous class time – in which all students are online at the same time in a virtual classroom.
Further, most online classes in psychology are offered using a prearranged structure. Students typically move through the prearranged schedule while taking all classes with the same cohort. Usually, students complete the program by attending part-time, or taking two classes per semester. Online master's and doctorate programs generally require internships as well as a capstone – such as a thesis, dissertation or exam – so they may take upwards of four years to complete.
Online Psychology Degrees to Consider:
Regent University's online master's in clinical psychology is designed to prepare students for a doctoral program through 60 hours of Bible-based psychological study. Students can complete this program in three years with a fourth year of internship and are required to take at least two online classes each semester. Each fall over three years, students attend an on-campus residency at the University's Virginia Beach campus.
At Capella University, students can earn an online Master of Science degree in clinical psychology. Like Regent's program, this program is also intended to prepare students for a doctorate program or a counseling or other psychology-related job that can be obtained at the master's level. The program requires 600 practicum hours and three six-day residencies, along with eight capstone classes.
Finally, Walden University's online doctorate in clinical psychology is a 159-credit-hour terminal degree. Although most of the coursework for this program is online, students must complete a single academic year in residence, meaning that they must take hybrid classes that are offered partly online and partly on the university's Wisconsin campus for one year.
Introduction to Clinical Psychologist Careers
If you are interested in helping others and are fascinated by the human mind, you should consider becoming a clinical psychologist, a career ranked 23rd in CNNMoney's 2009 survey of the top 50 jobs in America.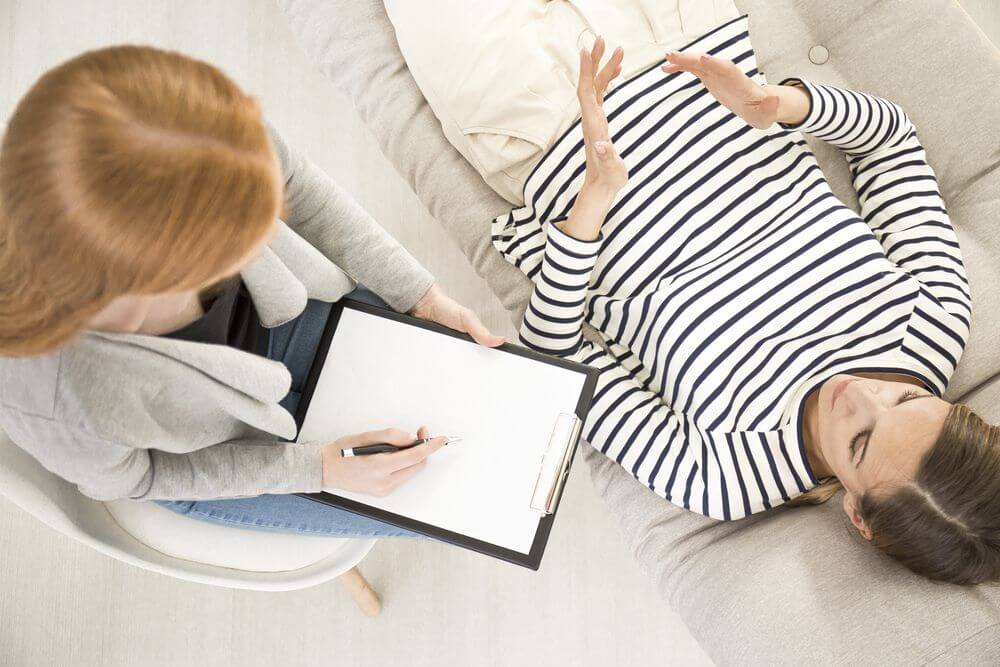 Useful Resources
Clinical Psychologist Job Description
Clinical psychologists engage in the diagnosis and treatment of a wide variety of mental ailments, ranging from depression and anxiety to psychosis and schizophrenia. Clinical psychologists also work with those who – while not afflicted with particular disorders – are confronting divorces, job changes, bereavement, and other of life's challenges.
Clinical Psychologist Education Requirements
In order to become a clinical psychologist, you generally must attend an accredited graduate program that grants a doctoral degree in psychology – either a Doctor of Philosophy in psychology (Ph.D.) or a Doctor of Psychology (Psy.D.) – which takes about five years to complete. Ph.D. programs tend to focus more heavily on research, while Psy.D. programs involve greater clinical engagement. Most graduate programs require candidates to have taken the Graduate Record Examination (GRE) and an associated subject test on psychology. Programs vary in their insistence on a particular undergraduate course of study. Many candidates find it beneficial to have majored in psychology regardless of whether it is required; however, as clinical psychologists confront a variety of people and problems, schools are likely to value a well-rounded student.
Once you receive a doctoral degree, you must obtain government licensure by passing an examination and demonstrating that you have fulfilled your state's professional experience requirement by participating in supervised clinical internships both before and after graduation. States typically require one to two years of professional experience.
Clinical Psychologist Career Outlook
The variety of clinical practices is quite diverse, and you have significant discretion in developing the practice that best suits you. Clinical psychologists not engaged in a general practice might focus on a specific gender, age group, condition, or form of therapy. Clinical psychologists also can choose from a range of practice settings from maintaining a private office to serving as a member of a large hospital's staff. You can find your niche in the field whether you want to counsel children adjusting to a new school, teenagers fighting an eating disorders, or adults trying to kick an addiction, among other specialties. Clinical psychologists generally earn between $53,000 and $90,000 dollars, according to the U.S. Bureau of Labor Statistics. Clinical psychologists in urban areas with significant experience and expertise can command significantly higher salaries.
Given the increase in awareness of mental health concerns, the decrease in stigma associated with seeking treatment, and recent "parity" legislation mandating that health insurance plans offer similar coverage for both physical and mental conditions, it is likely that demand for clinical psychologists will grow. In fact, the U.S. Bureau of Labor Statistics projects that employment of clinical psychologists will increase in the next 8 years by some 11 percent.
Expert Clinical Psychologist Advice: An Interview with Bridget Engel
Below, OnlinePsychologyDegrees.com interviews Dr. Bridget Engel, a licensed clinical psychologist and owner of the Colorado-based, Front Range Psychological Associates. She is also the author of the mental health blog Counselor's Corner.
Q: Can you describe your current position?
I'm a clinical psychologist. I'm licensed in Colorado, and I have a very small private practice where I see primarily kids, adolescents, families and couples.
Q: What is Clinical Psychology?
Clinical psychology is the application of the theory of psychology, and you're applying it specifically to a patient population, people who might be struggling with severe mental disorders, behavioral problems, or just general struggles in life. It differs a little from research psychology or academia because you're primarily working with patients, and you're primarily working with patients in diagnosis and treatment. There are a lot of different areas of clinical psychology, but it generally doesn't include research or academia or some of those other areas that are more academic in nature.
Q: Can you describe the types of concerns you might encounter?
I have quite a few kids right now who are struggling with anxiety, specifically school anxiety. But, it also pops up in other areas as well. I'm not sure if I'm seeing more of this just because teachers and other professionals in schools have been a little more sophisticated in catching these kids or if parents are more motivated to get outside assistance. Maybe it's trickling down a little bit from the anxiety that adults are experiencing right now with the economic turnaround – unemployment, financial stress, things like that. You want to teach kids how to manage their anxiety so that when it pops up in other areas of life they're like, "Oh yeah, I know this feeling. I can use such-and-such tool – deep breathing, relaxation, going to my peaceful place – to manage my anxiety so that it doesn't become so overwhelming that I'm paralyzed, that I feel like I can't go anywhere or do anything."
Q: What kind of training/education is needed for this field?
Typically, for me as well, you earn a master's in counseling in clinical psychology or a doctorate in clinical psychology. That's typically a four-year program followed by an internship or a fellowship. Then, some states require ongoing clinical education, particularly in your field of study, so that you're up-to-date on new theories, techniques and strategies that are coming out in the field.
Q: Are there any specific skills that are important for a clinical psychologist to have?
Certainly in psychology in general, but especially in clinical psychology, you need to have good people skills. You can know the theories of psychology, the textbook, and the classic presentation of a specific syndrome, but if you don't have the people skills, the social skills to interact with people and help them get motivated to change their lives, then you're going to feel really stuck.
The other thing I would say is that you need to be a person who is good about setting boundaries with people so that you're not bringing your clinical work into your home environment, and you're also keeping yourself healthy.
Q: What kinds of careers are open to students who earn a PsyD?
The great thing about this is that there are so many things you can do with it. Certainly, I went the private-practice route, but prior to being in private practice I was a clinical major for a residential treatment center for children. Some psychologists choose to work in Community Mental Health, so they're working with patients that are underserved – economically underserved or struggling financially. Psychologists can work in hospitals and in schools. There's a field called industrial-organizational psychology in which a psychologist will work with a large organization or a large company to help them increase productivity and employee happiness or welfare. There are also a lot of new areas. In disaster psychology, for example, teams of psychologists will go out to disaster areas to help people manage stress and the acute trauma that they're experiencing as a result of the disaster.
Those are just a few examples, but the great thing about clinical psychology is you can make it what you want to make it. In my private practice right now we're starting to work with a lot of couples who are dealing with infertility and miscarriage. You can find a niche that works for you.
Q: What are the benefits of being a clinical psychologist?
There are a lot of great aspects of clinical psychology, but the one thing that I've really enjoyed, especially in private practice, is that I get to work with a wide variety of people. I work with kids. I work with adolescents. I have a sprinkling of adult clients in there – people of all socioeconomic, racial and ethnic backgrounds. My job is never boring. It's challenging and interesting at the same time.
Q: How can students decide if clinical psychology is right for them?
What I always suggest to students is to get a mentor in the field, somebody that you could be interested in working with at some point, somebody to mentor you and make sure that you're on the right path. There are so many options out there, between a master's degree and a doctorate degree and a social work degree, lot and lots of options. I think you have to research before you decide on a career path so that it's a good fit for you. It kind of depends on what you want to do at the end. If you want to work with severe disorder patients, then probably a doctorate would be the path you want to take, but that can mean a lot of different things.
Q: How can students find a mentor in the psychology community?
I've had a couple of students just contact me, just looking for people in the community that are psychologists or in the clinical fields and ask, "Can we spend some time having coffee and can I pick your brain about what clinical psychology is like and what you do?" I'm usually more than happy to help students do that. A lot of times, universities' doctorate and master's programs will connect students with professionals in the field as well.
Q: What kinds of changes have you seen in the field recently?
One of the bigger things I've noticed is a huge increase in anxiety, both in my adult population and my kid population. I think that probably is a result of things that are going on in our world (now) that are making people anxious and stressed out.
The other thing I've seen is a huge increase in technology that psychologists are using to market their businesses. There is also a huge push right now to have clinical psychologists use Skype and Internet resources to reach out to people in rural areas where there are very few psychologists and very few resources for individuals. I'm often using Skype in my practice as well, especially for people who have terminated or moved on to a different location and want to stay connected.
Q: What do you see for the future of the field?
Well one of the good things that's happening in psychology, especially clinical psychology, is a big push for evidence-based practice. What that means is using practices, technology and techniques in psychology that have been proven in research to be effective for people.
Q: Any other advice for aspiring clinical psychologists?
I've certainly enjoyed myself. I know a lot of other psychologists who feel that psychology is a great fit for them, especially if they're good at working with people. But, I would emphasize again – meet with a mentor, or someone in the community or in the field so that you can get your specific questions answered and make sure this is the field for you.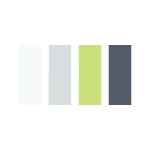 Additional Criminial Justice Schools