Master's in Psychology in California
Find Programs for Master's in Psychology Degrees in California
While mental health services are growing in demand all over the country, California has a particularly extreme shortage of mental health care providers and care settings. This is due in part to the large size of California and its extremely large population. However, California's population is also very diverse, so bilingual health care professionals are greatly needed and in short supply.
If you have a clinical interest in the human mind, how it works, and how to help people lead happier lives, a Master's degree in psychology can provide the background and clinical experience that is required.
The need for mental health professionals is growing across all populations. California is one of the first states to make mental health equality for children a goal (Chronicle of Social Change, 2015). To accomplish this, the state recently allocated $60 million to psychiatric services for California children. As this program takes root throughout California, the need for psychology professionals who specialize in childhood development and child psychology is expected to grow.
No matter what your career goals are in the psychology sector, a graduate degree can make these goals more attainable. Look at our list of Master's programs in psychology in California for more information.
<!- mfunc feat_school ->
Featured Programs:
Sponsored School(s)
<!- /mfunc feat_school ->
What Can You Expect from Psychology Master's Programs in California?
Before you begin a Master's degree in psychology, you must have a Bachelor's degree from an accredited school. Your undergraduate degree does not necessarily have to be in psychology; any undergraduate coursework in psychology, even at the introductory level, may suffice. However, a history of strong academic performance and relevant volunteer work may help you get accepted to the school of your choice.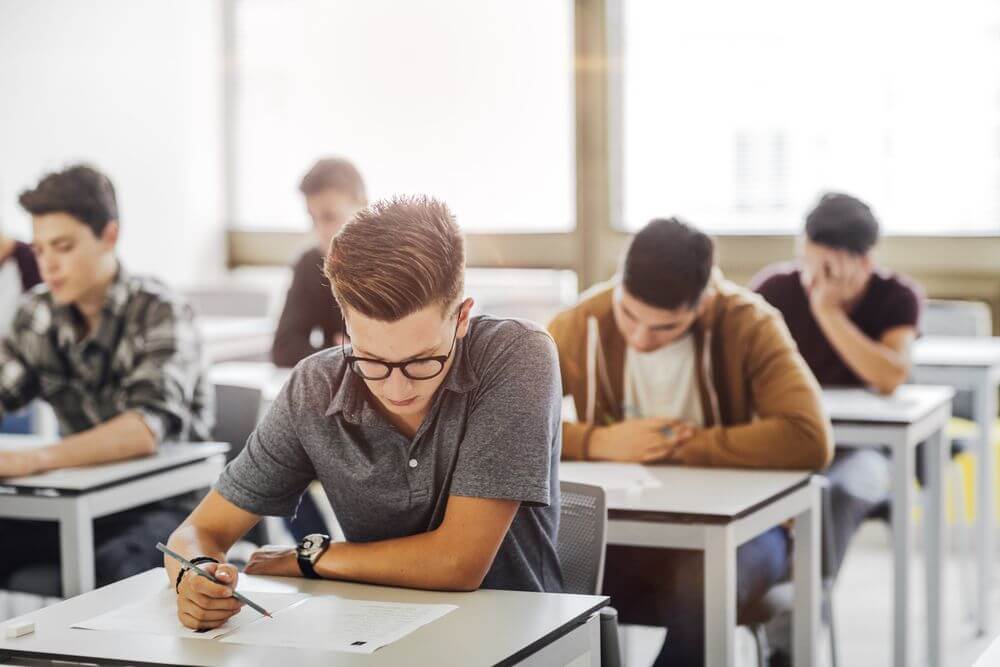 One of the most important decisions you make in your career is which type of psychology you want to study. At the graduate level, you have to be ready to delve into specific theories and techniques. Effectively studying at this level often means choosing an area of specialty, although there are graduate programs in general psychology. Some of the options that may be available to you include industrial-organizational psychology, geropsychology, biopsychology, social psychology, and forensic psychology.
Looking at the curricula for different programs may help you decide which specialty is the right choice for you. In general psychology, your curriculum may seem fairly similar to that of an undergraduate program, as you get some experience with many different areas of study. Courses you may take include Neuropsychology, Gender Roles, Psychology of Decision Making, and Developmental Psychopathology.
Working With Your Master's Degree in Psychology in California
Since this degree is so versatile, you may have the chance to explore a variety of career paths upon graduation. Industrial-organizational psychology is an area of significant growth, with an expected 53% increase in job openings through 2022 (O*Net, 2015). In this timeframe, mental health counselors may experience a 13% increase in jobs (O*Net, 2015).
The salary you earn depends on which specialty you choose. Industrial-organizational psychologists earn an average salary of $87,900 per year (O*Net, 2015). The average salary for a mental health counselor is $41,100 per year (O*Net, 2015).
The right graduate degree can help you get into a career that is fulfilling, beneficial to the community, and challenging. Find the right program for you by contacting Master's degree in psychology programs in California.
California Master's Degree in Psychology Curriculum
There are many options for students considering a California Master's degree in psychology. The state of California has one of the most diverse assortments of postsecondary education options, giving students the choice of a private or public college or university. As a result, you may explore various psychology Master's programs in California to decide which one is best suited to the previous education and work experience you have. The options below are just a handful of California Master's in psychology options.
Master of Arts in Psychology
If you'd prefer to get your degree in psychology as a general field, rather than narrowing your focus to one specific area of study, an MA or MS in psychology could be an excellent choice. You cover some of the most important specialties in psychology, including counseling, research, and cognitive aspects.
Over a period of two to three years, you earn between 30 and 40 credits. These programs tend to have slightly lower credit requirements than more specialized degree options, since you may need minimal clinical experience to graduate. However, it is still important to consider accredited psychology Master's programs in California, since a degree from a non-accredited institution may limit your job options.
Classes Required for Master of Arts in Psychology
Psychodynamic Theories of Personality: This course covers the many ways in which the personality develops. You may learn about how genetics, your environment, and your biology all contribute to the personality traits you have.
Psychopathology: In this class, learn about the diagnosis of mental health issues and the ways that psychological professionals look for signs of illness. You may delve into specific mental health diagnoses and treatments.
Systems Theory and the Family: Students in this class learn how to place human behavior in a broader system, which gives a greater perspective on the motivation for specific behaviors. This course looks at the family unit and how it may develop within larger systems.
Research for Mental Health Professionals: Discover how to find relevant research, analyze it for relevance, and apply it to your practice as a psychological professional.
Master of Arts in School Psychology
This is a popular psychology Master's degree specialty. Many graduate students want the stability that comes with working in an educational setting, and of course, the work you do every day may significantly improve the learning experience of the children you serve. This field does require a license, so credit requirements are much more strenuous. Plan on earning at least 60 credits by graduation.
Classes Required for Master of Arts in School Psychology
Disabilities in Children: In this class, start learning how to support children with mental, physical, emotional, and social disabilities. You may discover how different disabilities are expressed in children and what type of support children need for each type of diagnosis.
Positive Behavior Supports and Classroom Intervention: Moving away from punishment, this course looks at positive ways to support good behavior in the classroom while discouraging negative behavior. Students learn ways to effectively intervene in the classroom when needed.
Academic Assessment and Intervention: Explore common, evidence-based techniques for assessing students' academic performance and creating intervention plans that may help them thrive.
Foundations and Ethics in Research: Learn about the role of research in school psychology and what ethical limits exist to protect students and teachers.
Master of Arts in Forensic Psychology
Forensic psychology is a fairly new option for students earning a Master's degree in psychology in California. It combine the fields of psychology and criminal justice, permitting students to understand the causes of crime, the motivation of perpetrators, and the most effective ways to help victims.
Classes Required for Master of Arts in Forensic Psychology
Legal Research and Reasoning: This class begins to apply your knowledge of psychology to the legal system and the field of forensic psychology. Discover how to reason out problems in the criminal justice arena and how to apply psychological theories to issues.
Theories and Perspectives of Criminal Behavior: Students learn how to analyze criminal behavior to understand the motivation and intent behind it. These skills may make it easier to identify and detain perpetrators.
Biological Bases of Behavior: In this course, find out how biology shapes and influences one's behavioral patterns and choices. You may then learn how to apply this information to the field of forensic science as a whole.
Criminal Profiling: Find out how to analyze criminal behavior to create a profile of the perpetrator. You may learn how to understand a criminal's motivation, background, and future plans by assessing crime scene evidence.
With our list of psychology Master's programs in California, you can find the best program for you. Request information from Master's in psychology programs in California to start your journey.
Master's in Psychology Jobs in California
Mental health counselor
Marriage and family therapist
Social and community services manager
Average Master's degree in psychology salary in California: $76,000 per year (BLS, 2017)
Expected job growth of 18% between 2014 and 2024 (O*Net, 2017)
Potential workplace: California Assisted Living
When you take your education to the next level with a Master's degree, you may benefit from a greater variety of job options. The majority of psychology jobs require a Master's or doctoral degree, particularly those that involve treating patients or clients.
If you go into general psychology, you may qualify for counseling jobs if you get substantial experience during your education. However, if you know that you want to go into counseling ahead of time, you may want to select a graduate counseling psychology degree.
In school psychology, many graduates go on to seek licensure and become school psychologists. With this license, you may work in K-12 schools, colleges, or universities. Student needs vary greatly at each level, so it's crucial to tailor your clinical experience to your career goals. If you study forensic psychology at psychology Master's programs in California, you may work for crime labs, research centers, or independent crime research facilities.
While job outlook statistics and salary ranges vary across California, you may find that experience improves both aspects of your job search. With more work experience, you also have more professional contacts. This may assist you in finding a position that makes full use of your talents and interests.
Learn more now about your training options.
Get in touch with the best psychology Master's programs in California to get started.