Master's in Psychology Degrees in New Jersey
Find Programs for Master's of Psychology Degrees in New Jersey
Psychology may well be one of the most essential and most diverse fields in the entirety of the United States. The tenets of psychology can be applied to many different fields, but the psychological needs of the population differ widely from state to state. For example, New Jersey residents may face issues with substance abuse, the psychological stress of living in highly populated areas, and the effects of living in an area with a high cost of living.
<!- mfunc feat_school ->
Featured Programs:
Sponsored School(s)
<!- /mfunc feat_school ->
As an aspiring psychology professional, you must be ready to use your training and experience to address these specific problems. New Jersey is careful to make psychology and the study of mental health major priorities. The New Jersey Study Commission on Violence looks at ways to minimize violent crime and protect those who are at risk of becoming victims (NJ.com, 2015). Their most recent focus was the correlation between mental illness and violent crime.
Are you ready to take your education to the next level? Get started now by reaching out to New Jersey Master's in psychology degree programs.
What Can You Expect from Psychology Master's Programs in New Jersey?
Earning a Master's degree is a huge step, so you should expect to work hard and dedicate your life to your studies until your degree is complete. In addition, it's important to note that psychology is an ever-changing field.
No matter which career path you choose, part of your professional responsibilities includes staying up-to-date on the latest research in your field. However, you may be able to earn this degree fairly quickly—full-time students can often graduate in four to five semesters, which takes about two years.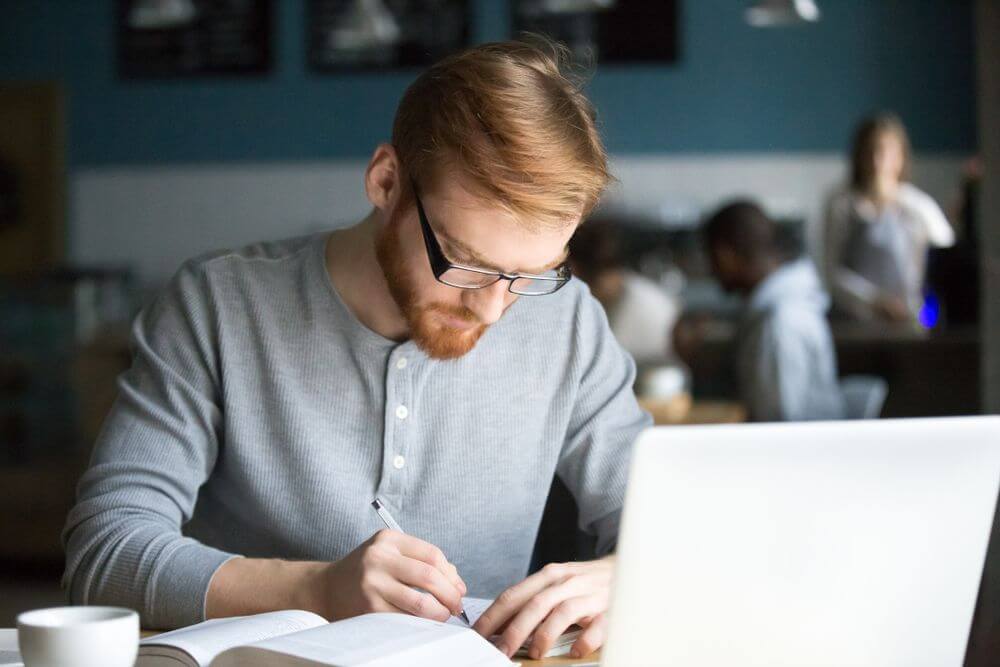 The courses you take, the professors you learn from, and the peers in your cohort all depend on which part of psychology you decide to focus on. Popular choices include forensic psychology, school psychology, counseling psychology, and social psychology. Clearly, even though these all fit under the umbrella of psychology, they are radically different fields of study that lead to diverse career paths.
A curriculum for a forensic psychology program may include courses like Psychological Basis of Criminal Behavior, Ethical Issues in Forensic Psychology, Clinical Practice in Forensic Contexts, and Forensic Evaluation and Assessment.
Once you have selected a specialty, you may wish to start looking into financial aid options. For example, the New Jersey School Counselor Association funds annual awards for graduate students who want to become school counselors.
Some of the schools in New Jersey that offer graduate psychology programs are:
College of Saint Elizabeth: Located in Moorestown, this private Catholic liberal arts school has a Master of Arts programs with tracks in: forensic psychology, mental health counseling, and school counseling. Forensic psychology is for those who want to work in the law enforcement and criminal justice system. A forensic psychologist often works with prisoners, repeat offenders, or ex-convicts. The forensic psychology program includes coursework in understanding, evaluating and treating adult and juvenile offenders, as well as the victims of crime and domestic violence.
Montclair State University: A public institution located in the city of Montclair, the graduate psychology program offered is at the Master of Arts level. A counseling concentration is available with focus areas in addiction counseling, community counseling, school counseling, and student affairs counseling. Addictions counseling is specific to professionals who work in addiction recovery and treatment.
Rutgers University: A private University in the city of New Brunswick, this school offers a Master of Arts in either Counseling Psychology or School Counseling. Both programs focus on basic and applied research and are intended for those who are seeking to continue their studies and earn a doctorate degree.
Working With Your Master's Degree in Psychology in New Jersey
By the time you graduate with your Master's degree in psychology, you should have a plan of action for your career and how you're going to accomplish your goals. In general, the future for New Jersey psychology professionals seems stable. Through 2022, New Jersey clinical psychologists may experience a 3% increase in job openings (O*Net, 2015). During this time period, psychology teachers may enjoy a 9% boost in jobs (O*Net, 2015).
Salaries in New Jersey tend to be somewhat higher than national averages. Currently, a clinical psychologist in this state earns an average of $77,700 per year (O*Net, 2015). Those who go into psychology teaching report an average salary of $76,600 per year (O*Net, 2015).
There is no limit to what you can accomplish with a career in social services. No matter which population you work with or which area of expertise you choose, your work can make New Jersey a safer place to live. Take the first step now and request information from Master's degree programs in psychology in New Jersey.