Associate Degree in Psychology
If you're considering pursuing an associate degree in psychology, congratulations on taking an important first step toward a career in psychology. Before you start researching schools, however, it is important to understand what, exactly, an associate degree is, what you can do with it, and what an associate degree program might entail.
In most cases, this kind of degree is a stepping stone to more advanced education; however, it can also be a path to entry-level work in the field. You might consider getting this degree if you want to get a feel for what a career in psychology might be like and what areas you are particularly interested in.
This page is filled with accurate and up-to-date information that will guide you in your exploration of the associate degree in psychology. It will explain:
What you can do with an associate degree
The different kinds of associate degrees
How long they take to complete
What you can expect to learn
How to choose the program that's right for you
<!- mfunc feat_school ->
Featured Programs:
Sponsored School(s)
<!- /mfunc feat_school ->
What Can I Do With an Associate Degree in Psychology?
An associate degree in psychology will not qualify you to work as a psychologist or a psychological counselor, but it could prepare you for entry-level positions in the workforce after graduation. Below are a few of the positions that may be open to you.
Psychiatric Technician
Psychiatric technicians work alongside nurses and doctors in mental health facilities to provide services to patients. The life of a psychiatric technician involves frequent personal contact with patients. According to the American Association of Psychiatric Technicians, they interact, observe, and treat patients "often more than any other staff."
As a psychiatric technician, you'll carry a heavy load for the diagnosing professional, carrying out doctors' orders and reporting on patient's symptoms or reactions to treatments. As an entry-level technician, sometimes called a psychiatric aide, you might help patients with daily activities or hygiene while assisting in recreational or therapeutic activities. In the similar position of psychiatric nurse, you will also focus on nursing activities such as monitoring vital signs.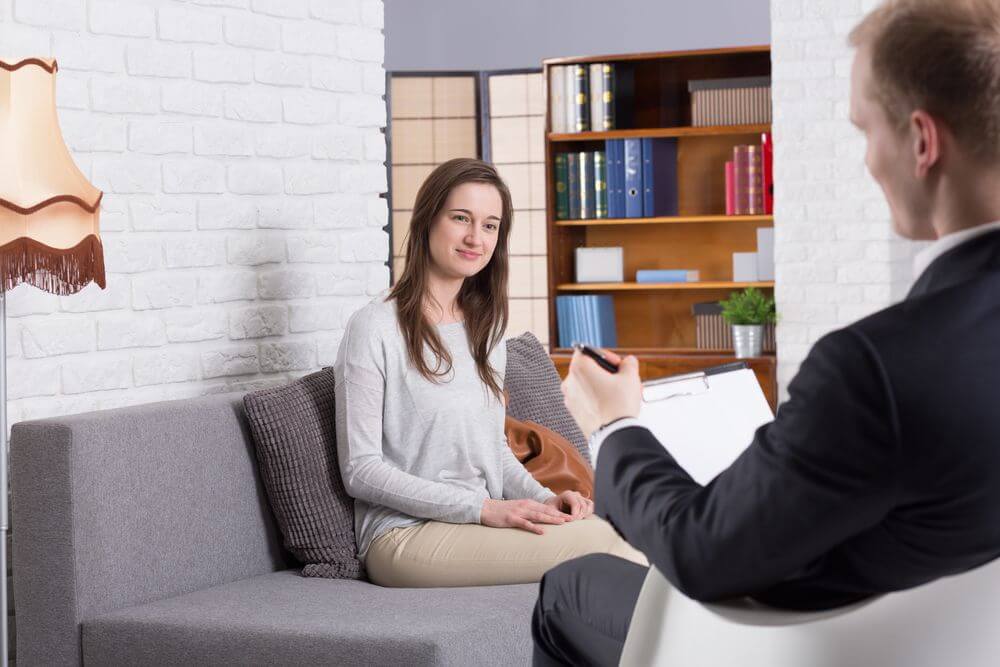 Social and Human Services Assistant
As a social and human services assistant, you'll help people with mental health issues or other challenges find the resources and support they need. You'll guide them through the process of determining what kind of care they need and coordinate those services with the people or organizations that deliver them. Often you will follow up with clients to make sure they are receiving the help they need.
In this position, you will generally work under the direction of social workers, psychologists, or other community and social service workers. You have the opportunity to work with a wide range of people, including veterans, the homeless, the elderly, children, those struggling with addiction, and former prison inmates.
Correction Officer and Other Careers in Law Enforcement
An associate degree in psychology can be valuable in a career in law enforcement, although in almost all cases additional training will be required. Virtually all police departments require applicants to have a high school diploma and many now require an associate or even a bachelor's degree.
While a criminal justice program is a more traditional path for a career in law enforcement, psychology—particularly as it pertains to subjects like addiction, criminology, or abuse—could be a pathway to becoming a corrections officer or doing police work.
If you are interested in pursuing an advanced degree to become a criminal psychologist or forensic psychologist, working in the field before starting your degree program will be invaluable for you.
Associate Degree in Psychology Programs
Associate degree in psychology programs are a lot like any other pursuit in higher education. You'll take courses that count toward the program's required number of credits or hours. Some courses will be required and others will be electives. You'll complete assigned reading, listen to lectures, participate in group projects, engage in discussions, complete assignments, and take tests. In many cases, you'll be able to pursue your degree with a specialized concentration or area of interest.
Most psychology associate degree programs require you to complete 60 credits. Programs generally take two years to complete for full-time students who take a standard credit load per semester.
To enroll in a program, you'll need to show transcripts or proof that you earned a high school diploma or an equivalent credential. Many schools have minimum GPA requirements of 2.0 or higher, although it's often possible to work with admissions boards if your grades are insufficient. You might also be required to submit letters of recommendation, writing samples, or a letter of intent. Some programs may have minimum standardized test requirements, too.
Is There a Difference Between an A.A. and A.S. in Psychology?
There are two different types of associate degrees: Associate of Arts (A.A) and Associate of Science (A.S.). Although these degrees are similar, and often designated by a school according to the department they fall within, the focus between the two may be slightly different.
Both degrees take about two years to complete, have an emphasis on psychology, and qualify you to transfer into a full undergraduate program at a four-year school.
However, you will often find that an A.S. degree, as the name implies, focuses more on math and science, including biology, physics, and chemistry. A.A. degrees, on the other hand, may deal with fields associated with social science or liberal arts, such as philosophy, English, and history.
What Will I Learn in an Associate Degree Program?
First and foremost, you will learn about the field of psychology and its many subdivisions. Your program will also likely have a strong focus on general education studies and include coursework in communications, including English composition and public speaking, as well as humanities and life and physical sciences.
The core psychology courses you will take may include a focus on the following areas:
Personality types
Intelligence and cognition
Human development
Psychological disorders
A.S. programs might require or offer more electives in subject matter such as algebra, quantitative reasoning, and statistics, while A.A. programs might offer a wider variety of courses such as anthropology or minority studies.
You'll also have a broad choice of elective courses such as principles of ethics, child psychology, addiction, health psychology, social psychology, human sexuality, and abnormal psychology.
Online Programs
Associate degrees in psychology are widely available online, so if you're considering a distance learning program, you'll have plenty of options. Some can be completed 100% online, meaning you'll never have to visit a campus or participate in face-to-face learning. Other programs follow the hybrid format, which includes both online and in-person education.
There are plenty of reasons to consider pursuing a degree online. Online programs are often more affordable than comparable on-campus programs. In some cases, schools might offer in-state rates or other discounts to out-of-state students in an online program. Distance learners also avoid fees associated with campus life and, provided the program is accredited, can pursue the same financial aid as traditional students.
The most significant advantage, however, is flexibility. Online learners enjoy much greater control over their own schedules and can often work at their own pace.
However, you should not enter an online program thinking it's easier or less demanding. Distance learning programs are just as rigorous as those taken on campus. They also require you to exercise strict self-discipline to succeed.
Choosing the Right Associate Degree Program
When you're comparing programs that you think might interest you, consider the following:
Accreditation: This critical component ensures that your program has been vetted for quality and standards while also ensuring your diploma will be taken seriously by employers or transfer schools.
What's next?: If you think you might want to move on to a bachelor's program, you'll want to speak with an academic advisor to make sure the credits you earn will transfer smoothly.
The school's reach: The best schools and programs have relationships with employers and other schools that can serve as networking resources during and after you complete your degree.
Your school's reputation: Accreditation ensures academic quality, but you should seek out reviews and other insights from both current and former students into the reputation of the school, program, and instructors.
The program's format—online or on-campus: Online learning offers a range of unique benefits, but it's not for everyone. Many schools allow prospective students to take sample courses or preview the technology used to deliver the coursework. If a school you're considering offers these pre-enrollment trials, you should take advantage of them before committing.
Cost/financial aid: Much of your decision-making process will be governed by what you can afford. Consider not just the cost of tuition or individual credits, but all associated fees and the cost of materials and supplies.
Educational and Professional Advancement
Completing an associate degree is an accomplishment in and of itself. However, you might already be thinking ahead to what comes next—even if you decide to work for a period of time first. Generally speaking, the next step would be to get a bachelor's. Then you might decide to move on to a postgraduate degree such as a master's or doctorate.
Below are a few examples of the types of career paths you might take with each of these degrees.
Bachelor's Degree
A bachelor's degree takes four years to complete, or possibly less if you transfer credits from your associate degree. You would typically get this degree to prepare you for entry into a master's program. However, having a bachelor's can also qualify you for entry-level or related jobs in the field.
For example, you might use your degree to work in marketing, law enforcement, early education, or human services. For more information, see our Bachelor's Degree page.
Master's Degree
This graduate degree, which is not always required to enter a doctorate program, usually takes one to three years to complete and is open to people who hold a bachelor's degree.
Following are some possible career opportunities:
Doctorate Degree
With a doctorate degree you will earn the title of "psychologist." There are generally two degree options: Doctor of Psychology (Psy.D.) degree and Doctor of Philosophy in Psychology (Ph.D.) degree. Psy.D. degrees take four to six years to complete and are generally targeted for a career in clinical psychology. Ph.D. programs take five to eight years to complete and focus more on research or academia.
Following are some career paths you might take:
Criminal Psychologist: Work with law enforcement to profile criminals or potential criminals, provide expert testimony, study criminality, and the psychological drivers of crime.
Industrial-organizational psychologist: This type of practice takes place in work settings, where you'll study group behavior and work to mitigate conflict with individuals and groups at work.
Educational psychologist: You'll work mostly with children or young adults who have learning disabilities, emotional issues, and physical disabilities.
Teacher: A doctoral degree qualifies you to teach and even chair departments at the university level.
Experimental psychologist: You will conduct research about any number of topics in psychology.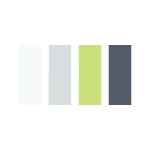 <!- mfunc feat_school ->

Featured Programs:

Sponsored School(s)

<!- /mfunc feat_school ->