Psychology Programs and Licensing by State
Psychologists spend their careers "applying what they learn to illuminate our understanding and improve the world around us," according to the American Psychological Association (APA). This page deals with the "what they learn" part of that statement. The title of "psychologist" is reserved only for those who complete a long and challenging period of training and education—you can't become a practicing psychologist without first earning a doctorate degree. This page will guide you through what psychology education and licensing looks like from state to state, introduce you to the different kinds of psychology degrees, and help you find high-quality degree programs near you.
You'll also get a look at admissions standards and program requirements while learning about popular graduate degrees. You'll find out which careers are in high demand and the salaries you can expect. This page explains how the licensing process works, how that process varies from one state to the next, and how to transfer your license should you move after receiving licensure. Only licensed psychologists can treat patients—it's a career choice that requires advanced study, but there are degrees along the way that can serve as entry points into the field or stepping stones to advanced education. Keep reading to see what it takes to get there.
<!- mfunc feat_school ->
Featured Programs:
Sponsored School(s)
<!- /mfunc feat_school ->
How to Find Psychology Programs Near You
Psychology is a popular, growing, and in-demand field. That means you'll have a huge variety of programs to choose from. The downside to that is the sheer volume of options can be overwhelming. The following strategies will help you weed out the programs that aren't a good fit and identify the ones that are.
Choose your degree program(s) based on your career goals. If you want to work as a counselor or therapist, for example, you'll need a master's degree at a minimum. Practicing psychologists, on the other hand, need a doctorate to treat patients.
Determine where your career will take place. Each state has its own licensing requirements, so you'll want to make sure the program you choose satisfies your state's standards.
Choose an accredited program. The process of accreditation involves a neutral, third-party governing body validating your program on the academic standards and quality of education it provides. Not only are unaccredited programs unvetted, but they rarely satisfy the standards of employers, states licensing agencies, or admissions boards of colleges where you might seek a higher degree. Also, unaccredited schools and programs are not able to offer federal financial aid.
Take a close look at admissions standards to help you narrow down your options. For example, some doctoral programs require a master's degree while others do not. Some master's programs require a bachelor's degree in psychology or a related field, while others encourage students with varied undergraduate backgrounds to apply.
Examine rankings to make sure your program is credible and respected. Some programs are accredited, but fall low in the rankings because of factors like high non-completion rates and low job-placement rates after graduation.
If potential salary is an important qualifier, be sure to attend a program in a state where salaries are highest according to your career goals.
Salary by State
Where you live and work will have a big impact on the salary you can expect to earn. Salaries vary not only by location but also by specialty. Here's a look at the national median salary for some of the most popular branches of psychology, according to Bureau of Labor Statistics (BLS) statistics from 2018. You'll also be provided with a link for each specialty that leads to state-specific salary information.
Types of Psychology Degrees
| | Associate | Bachelor's | Master's | Ph.D. | Psy.D. |
| --- | --- | --- | --- | --- | --- |
| Time to Complete Degree | 2 years | 4 years | 2-3 years | 5-8 years | 4-6 years |
| Cost of Degree | $7,200 | $33,000-$134,000 | $21,750-$75,000 | $78,000-$200,000+ | $78,000 |
Source: https://trends.collegeboard.org/sites/default/files/2017-trends-in-college-pricing_0.pdf
Admission and Program Requirements by State
Here's a look at what's required for some of the most popular degrees. The following criteria don't vary too much from state to state. However, there can be differences in admission standards and other requirements from school to school and program to program, no matter where in the country you study.
Associate degree: An associate degree in psychology, which is a stepping stone to a full undergraduate program and can also prepare you for entry-level work in the field, requires a high school diploma or equivalent credential. Some schools and programs require a minimum GPA of 2.0 or greater, although it's often possible to work with admissions boards. Most programs require the successful completion of 60 credits.
Bachelor's degree: You'll need a high school diploma with a minimum GPA of 2.5 or better, as well as high school transcripts, letters of recommendation, writing samples, and adequate standardized test results. If you've already completed an associate degree, that credential will satisfy the first two years of a bachelor's program, provided all the credits you earned successfully transfer. A bachelor's degree usually consists of about 160 credits.
Master's degree: Master's degrees are graduate degrees that are open only to those who have already earned a bachelor's degree. The standards for admission are higher and the programs are more competitive. A minimum undergraduate GPA of 3.0 is standard, and some master's programs require you to have majored in psychology or a related field. You'll also likely have to submit a letter of intent and letters of recommendation. These types of degrees usually include 30-90 credits.
Doctorate degree: Some doctoral programs require applicants to first obtain a master's degree, but many do not. Psychology students have two options: Doctor of Psychology (Psy.D.) or Doctor of Philosophy in psychology (Ph.D.). Ph.D. programs are generally more competitive and take longer to complete than Psy.D. programs, but both will prepare you to work as a licensed psychologist. Psy.D. programs are designed for students who plan to treat patients in clinical settings and Ph.D. programs prepare you for careers in academia and research.
Popular Psychology Graduate Degree Specialties
The curriculum and format of the most popular psychology graduate degree specialties generally don't vary too much from state to state, but there are a few exceptions.
Forensic psychology: This type of work involves profiling and analyzing people involved in the legal system. It demands significant clinical training and skills, and often comes with cross-training in law enforcement and forensic science. Since laws and judicial systems vary significantly from state to state, you should find graduate programs that prepare you for the state you want to practice in.
Child psychology: Child psychologists deal with a range of issues relating to the development and emotional and mental health of young people. Day-to-day and patient-to-patient therapy may include behavioral and emotional problems, problems with adjusting to new social or economic situations, trauma and loss, health problems or disabilities, and abuse or family issues.
Sports psychology: From the Olympics to professional sports, marathons to MMA, sports command America's attention like few other activities ever could. Helping athletes overcome mental barriers that impede performance, working with them to deal with the trauma of injuries, and helping them cope with high-pressure situations are just a few of the services sports psychologists provide.
Most In-Demand Psychology Careers
The requirements and educational standards for the most popular and highly coveted psychology careers don't vary much from state to state, but individual programs and schools might have different components and requirements.
Industrial-organizational psychologist: According to the Society for Industrial and Organizational Psychology, more workplaces are prioritizing the mental and emotional health of their employees, making this career popular. You'll conduct your practice in workplace settings, observing individual and group behavior and using your skills and training to mitigate interpersonal problems and work stressors.
Military psychologist: Veterans, active-duty personnel, and their families are enduring the stress of deployment, combat, and assimilation in staggering numbers. Many are coping with post-traumatic stress disorder (PTSD) and unprecedented rates of suicide. This has put military psychologists and their special training and skills tailored for these challenging situations in high demand.
Criminal psychologist: Criminal psychologists are often glamorized and romanticized on television and the movies. Those depictions rarely reflect the reality of the work, but the specialty is among the most popular in the field. You'll work with law enforcement to apprehend criminals and prevent crime. You'll also study the nature of crime, and the behaviors, reasoning, logic, and social circumstances that drive it. Like forensic psychology, training in this field could vary from state to state, just as laws and criminal statues do.
Psychology Licensing Information by State
Aside from your degree, you will need to earn a license to legally work as a psychologist. Licenses are granted by state boards and the requirements often vary from state to state. According to the Association of State and Provincial Psychology Boards (ASPPB), there are three types of licenses. The first is a full license that allows you to practice and treat patients without supervision. The second is a temporary or provisional license, which is needed to complete a supervised experience. Finally, there's a psychological associate/assistant license, which is sometimes required to perform supervised work.
Requirements for the full license vary by state. For example, California requires 3,000 hours of supervised work, while Michigan requires 6,000, according to the APA. Some states only license those who completed an APA-accredited graduate program, while others accept traditional accreditation. In all cases, however, you'll be required to take and pass the Examination for Professional Practice in Psychology (EPPP). The 225-question, multiple-choice test is administered by the ASPPB and deals with social and biological bases of behavior, assessment and diagnosis, and other core areas of psychology. In some states, you might have to take supplementary tests.
You'll also be required to prove that you have completed a set number of supervised hours. As previously stated, those requirements can vary significantly from state to state, but the APA recommends accruing 2,000 hours during your internship and 2,000 hours during post-doc, which will satisfy most state boards. Get to know the general guidelines and requirements of your state board before you begin any program to make sure it meets the standards of the place you plan to work and live.
Transferring Licenses Across States
In most cases, you'll be able to successfully transfer your license from one state to another, provided both states' standards are the same or at least not substantially different. The APA recommends "banking" your credentials in case you plan to move or practice in another state. The organization maintains its own credential bank, where you can store important information like your transcripts, EPPP scores, work experience, licensure information, oral/jurisprudence exam scores, and more. Also, choosing a program that enjoys supplementary APA accreditation helps your license transfer smoothly.
The APA also recommends visiting the National Register of Health Service Psychologists to find out more about which jurisdictions maintain reciprocity agreements and other mobility mechanisms, should you choose to move or work in a different state once you've obtained your license. The National Register, however, is open only to members so you'll have to sign up and obtain a password first. The APA has launched a voluntary reciprocity agreement that it encourages all jurisdictions to join. However, only Arkansas and two Canadian provinces have signed up so far.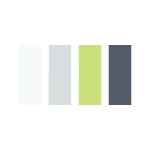 <!- mfunc feat_school ->

Featured Programs:

Sponsored School(s)

<!- /mfunc feat_school ->