Psychology Schools By State
Welcome to OnlinePsychologyDegrees.com, the biggest online directory of accredited Psychology schools and programs (both campus and online). Please let us know if you think we're missing any schools or programs – we'll be happy to add them.
There are a lot of schools in our directory, and here are a few ways to search for them:
If you want to see all the Psychology schools in your state, use the map below to access the individual state pages. These pages contain data on the state itself (including some government links and data for each state) as well as more detail on the schools in that state that offer Psychology degree programs.
Access the top navigation on this page for listings of specific types of Psychology degree programs (either specific degree levels, or specific specialties).
Use the Find school option in the left top corner of the page for more detailed searches that combine degree type, specialty, and location.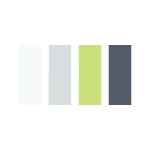 What to Look For?
You should make sure to contact multiple schools, so you can compare their requirements, offerings, cost, and so on. There are many differences between the schools, even for identical programs.
Some of the key things to ask the schools about include:
Tuition – (of course…) Each school can offer different opportunities in terms of financial aid, so make sure to check with the programs that interest you. At the undergraduate level, many schools extend grants and scholarships, both need-based and merit. Graduate programs can be generous with financial support, as well, providing stipends and aid in the form of research and teaching assistant positions.
Admissions Requirements – Requirements for an undergraduate degree in psychology vary depending on the college or university. Master's programs and Doctorate programs (Psy.D or Ph.D) have more specific conditions and are often very competitive. Most graduate school applications will call for a certain minimum score on the Graduate Record Exam (GRE) and some may ask for scores for the GRE subject test in psychology as well. Most programs also have minimum GPA requirements along with guidelines for undergraduate coursework and relevant work/volunteer experience. In addition, some doctorate program applications may demand that an applicant already hold a relevant master's degree.
Scheduling – These days flexible class scheduling is becoming the norm. Many psychology master's and certificate programs, in fact, can be completed online. In other cases, you can attend on campus courses evenings and weekends. To pick the schedule that best suits you, make sure you find out if a program is full-time, part-time, online or on campus.
Specializations – Once at the master's or doctorate level, you can choose from an assortment of titles in psychology. Specializations are available from clinical practice to research and counseling. Your specialty can be determined by the environment in which you would like to work; for example, school or industrial psychology or by the theory you would like to practice; for example, applied behavioral psychology. There are many types of programs to choose from: ones that allow more hands-on practice and others that keep you at a distance, researching trends. Choosing the right program may be your biggest decision, one which will have you considering your educational background, work experience, interests and communication skills.
Licensure – Each state can have its own regulations regarding licensure in psychology or counseling. Once you've chosen a specialty, make sure to check in with your program about any additional requirements you may need to fulfill, like internship or research hours, before you are able to practice. The Association of State and Provincial Psychology Boards (ASPPB) is a good place to find information on state licensing.
What Classes Will I Have to Take in a Psychology Degree Program?
Though your exact curriculum will vary depending on which school you choose, the following list of classes are examples of what you might see in a psychology degree program:
Introduction to Psychology
History of Psychology
Psychology of Personality
Social Psychology
Abnormal Psychology
Developmental Psychology
Experimental Psychology
Neuropsychology
Cognitive Psychology
Sensation and Perception
Physiological Psychology
Psychology of Learning
Statistics
Again, all of these requirements vary by school, so you will need to speak directly with each school to understand their exact requirements and what you may need to do to prepare.
If you see any errors or omissions in these listings, please use the "feedback" tab to let us know, or email us. Enjoy!