Mental Health Counseling: Education and Careers
Becoming a mental health counselor represents a big step in your career journey, and there has never been a better time to take the leap. The Bureau of Labor Statistics projects jobs in the mental health field will grow by 22% between 2018-2028, resulting in an additional 68,500 new jobs. Reasons for growth include an increase in insurance coverage for these services and a desire by the public to address mental health issues such as anxiety and depression.
To work as a mental health counselor, you'll need a master's degree. If you want to become a psychologist, you need a doctoral degree. This guide covers everything you need to know about mental health counseling, however you can check out our accompanying page on psychology and counseling pathways for additional information about becoming a psychologist.
In the meantime, read on to learn about the typical job responsibilities, areas of specialization, average salaries, common degree programs, and licensure requirements for mental health counselors.
<!- mfunc feat_school ->
Featured Programs:
Sponsored School(s)
<!- /mfunc feat_school ->
What is a Mental Health Counselor?
Mental health counselors are trained professionals who assist individuals, couples, families, and groups in addressing conditions and struggles such as anxiety, depression, conflict, grief, or life transitions. Counselors may work with a wide spectrum of clients or focus on a particular population, such as children or those dealing with eating disorders.
Many mental health counselors work in inpatient or outpatient treatment facilities that address issues such as substance abuse, depression, or rehabilitation. They frequently work as part of a team with other mental and physical health professionals to provide holistic care that helps patients work towards a healthier version of themselves. Other common places of employment include community clinics, schools and colleges, and nonprofit mental health organizations. Those with an entrepreneurial drive may create their own practice.
Regardless of where they work, mental health counselors typically share similar traits and skills. Working with clients as they process difficult situations requires a high level of emotional intelligence, empathy, and active listening skills. Balancing a busy calendar of appointments requires organization, while staying up-to-date on new studies and best practices in mental health care requires a commitment to lifelong learning.
Counseling Specialties
There are several areas of specialty for mental health counselors. The most common are listed below, along with a brief description. You might choose to focus on one of these or work with patients struggling with more general mental health conditions like anxiety, depression, disordered eating, and borderline personality disorder.
Career Counseling
As one of the larger specializations, career counselors focus on helping people of all ages, abilities, skill sets, interests, and educational levels create a plan that helps them take control of their professional lives. Career counselors use talk therapy, aptitude tests, and skill quizzes to help their clients.
Rehabilitation Counseling
Working as a rehabilitation counselor gives you the opportunity to help clients with varied emotional, developmental, and intellectual disabilities create plans for living full and independent lives. As a relatively new specialty area, you can help shape this field in the years to come.
Substance Abuse Counseling
Substance abuse counselors play a critical role in the lives of individuals facing issues of addiction or dependence on alcohol and/or drugs. Collaborating with medical professionals, substance abuse counselors help patients address the impact of their addiction and create a plan for recovery.
Family Therapy
Family therapists work with partners, spouses, children, and other relatives to address issues that arise in these types of relationships. They may provide counseling and support for issues such as infidelity, financial pressures, grief, divorce, or mental health concerns.
Mental Health Counselor Salary and Job Growth
Before pursuing a career in mental health counseling, you may want a better sense of average salaries and job growth potential. Currently, this field is growing faster than average, though salary may vary widely based on industry and location.
Salary
Data from the Bureau of Labor Statistics indicates the 2018 median pay for this industry was $44,630. Professionals in the lowest 10% of earners brought home less than $28,240, while those in the top 10% earned $72,990 or more.
Industry can play a significant role in pay, as working for a government agency often pays far more than a residential mental health facility. Industry-specific median pay rates for 2018 were as follows:
Government: $51,690
Hospitals (state, local, and private): $48,310
Individual and family services: $44,120
Outpatient mental health and substance abuse centers: $43,120
Residential mental health and substance abuse facilities: $38,190
Lastly, you should also consider how location impacts your income. While the national average may sit at $44,630, some states pay substantially more. The top five paying states for mental health counselors in 2018 were:
Top-Paying States
Utah
$66,330
Alaska
$62,920
Oregon
$59,390
New Jersey
$58,410
Check out the Bureau of Labor Statistics' state-level data for mental health counselors to learn about other states with higher-than-average pay.
Job Growth
In addition to the existing 304,500 roles for mental health counselors, the Bureau of Labor Statistics projects that nearly 70,000 new positions will be added between 2018-2028, leading to a 22% increase in jobs.
While all parts of the country should see an increase in jobs, some states may see more growth than others. States with the highest employment levels for mental health counselors include:
Highest Employment Levels
California
31,270
Pennsylvania
20,860
Massachusetts
15,880
New York
14,610
Virginia
12,620
How to Become a Mental Health Counselor
Before you decide to pursue this career path, it is important to understand the education and steps required to become a mental health counselor. The requirements may vary slightly by state; however, most mental health counselors will complete the following steps:
Earn a bachelor's degree. Most individuals who aspire to roles as mental health counselors study a related topic at the bachelor's level. Options may include psychology, social work, or sociology.
Select a specialty area. As discussed earlier, the field of mental health counseling is so large that it's common for students to pick a specialty area. You'll have the chance to take undergraduate classes that expose you to different focus areas, making it easier to choose your concentration.
Earn a master's degree. All mental health counselors must possess a master's degree to receive licensure and practice. These programs usually require three years of full-time study.
Complete supervised clinical experience. As part of licensure requirements, newly minted graduates must participate in an extensive clinical experience under the supervision of a licensed mental health counselor . Individual state boards set specific requirements, but usually mandate between 2,000 and 4,000 hours of qualifying experience.
Meet licensure requirements. In addition to hours gained in a supervised clinical experience, students must also demonstrate competency through examination. Each state sets licensure requirements, so use the American Counseling Association's directory to find information about your state.
Participate in continuing education programs. In order to maintain and renew your license, you must complete a set number of continuing education credits. Check with your state board of licensing to learn more.
Mental Health Counseling Degree Programs
To become a mental health counselor, you'll need to pursue both a bachelor's and a master's degree. While the requirements may vary slightly by state or degree program, most programs have similar acceptance and course work requirements.
Acceptance Requirements
To be accepted into a master's degree program in counseling, you'll need to meet several requirements. Common application materials include official transcripts demonstrating completion of a bachelor's degree in psychology or a related subject, a GPA that meets minimum requirements, GRE scores, letters of recommendation from former professors or supervisors, and a statement of purpose outlining why you want to pursue a master's in counseling and why you want to do so at that particular school.
Curriculum and Courses
Aside from specialty courses, plan to complete an array of classes discussing general mental health counseling topics. While no two programs are exactly the same, courses discussed below will give you a general sense of what to expect.
Counseling Techniques: Students explore necessary skills and common methods for providing counseling, with emphasis on interviewing clients, observing behaviors, creating written reports, and assessing how the client is responding to treatment.
Legal and Ethical Issues in Counseling: This class looks at some of the legal standards governing the mental health counseling field, including laws around accessibility and equity. Students also consider questions related to the ethics of confidentiality and client protection.
Responding to Crisis and Trauma: With a focus on helping learners understand the biological and chemical reactions to trauma and crises, this course looks at topics around diagnoses, transference, response models, and advocacy programs.
Graduation Requirements
Aside from passing the 60 or so required credits and keeping your GPA up, many schools mandate that you take part in several hands-on experiential learning opportunities and/or engage in meaningful research.
Programs aimed at preparing counselors typically require supervised experiences in which you work with patients, while those working to prepare future researchers or academics often mandate the research and writing of a thesis that uniquely explores an important topic within mental health. Most schools post their plans of study online, so review these to understand each institution's graduation requirements.
How to Pick a Mental Health Counseling Program
Check Accreditation Status
If a school on your list of prospective institutions doesn't maintain regional and/or programmatic accreditation, walk away immediately. Students who fail to attend a properly accredited school have issues transferring credits, receiving licensure, and competing for jobs.
Talk to Current Students or Alumni
Getting the inside scoop from those who actually took classes and used their degree to land a job can provide great insight into whether the program adequately prepares graduates.
Chat with Local Counseling Centers
Hiring managers are familiar with local schools and their graduates, and can provide insight into whether they feel students are ready for the rigors of the professional world after graduation.
Read Faculty Bios
Faculty bios provide a great deal of information about whether professors possess relevant experience or are pursuing research in an area that speaks to your career goals.
Ask about Available Specialties
If you want to work in rehabilitative counseling, but your prospective school doesn't offer it, consider continuing your search elsewhere.
Consider Learning Format
While some learners prefer the face-to-face learning style of campus-based programs, others may need the flexibility afforded by distance learning. Ask the admissions officer about learning formats before enrolling.
Review Tuition Costs
Even if a school offers much of what you're looking for, sometimes cost is prohibitive. If you don't want to take on substantial student loan debt, it might be worth continuing your search.
Licensing Requirements for Mental Health Counselors
Because each state sets its own rules and requirements around licensure, no two states are alike. To give you a general sense of what to expect, we'll take a look at requirements set forth by the Florida Board of Clinical Social Work, Marriage and Family Therapy, and Mental Health Counseling, which stipulates applicants must provide:
Official transcripts from a master's level mental health program accredited by the Council for the Accreditation of Counseling and Related Educational Programs
At least 1,000 hours of supervised clinical experience sponsored by the university
At least two years of supervised, full-time work experience completed after graduating from your master's degree
Evidence of passing the National Clinical Mental Health Counseling Examination
Completion of Florida-based professional courses on laws and rules, HIV/AIDS, and domestic violence.
To find out about licensing requirements in your state, check with the American Counseling Association.
View our guide on psychology programs and licensing by state
Resources for Mental Health Counselors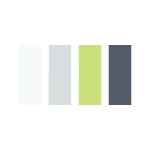 <!- mfunc feat_school ->
Featured Programs:
Sponsored School(s)
<!- /mfunc feat_school ->