Mental Health Counselor Degree Programs
Find Programs for Mental Health Counselor Degree
Mental health counselors are trained to help people cope with some of life's toughest events, such as divorce, death of a loved one, or physical disability. Mental health counseling also covers other serious mental health problems, such as bipolar disorder and schizophrenia.
Accredited Mental Health Counselor Degree Programs typically teach you how to spot signs of serious trouble, such as suicide risk, in your clients. These professionals often apply cognitive therapy to their practice. That's partly because this focus on the self can be necessary and effective at treating depression and other mood disorders.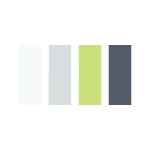 As you compare mental counselor health degrees, you will probably make some choices about who you deliver care to, and what kind of organization you work for. These professionals work with patients of all ages, some focus on a specific gender or sexual identity.
Many choose to become a mental health counselor for personal reasons, and view it is their way of giving back and being passionate in their careers. Much like physicians and nurses, mental health counselors are lifesavers in the eyes of many of their patients. Mental health counseling careers can be found in hospitals, outpatient facilities, private practices, government agencies, as well as businesses that create products or offer services in the mental health field.
When you weigh your choices, don't rule out online mental health counseling programs at the master's and doctoral levels as options as well.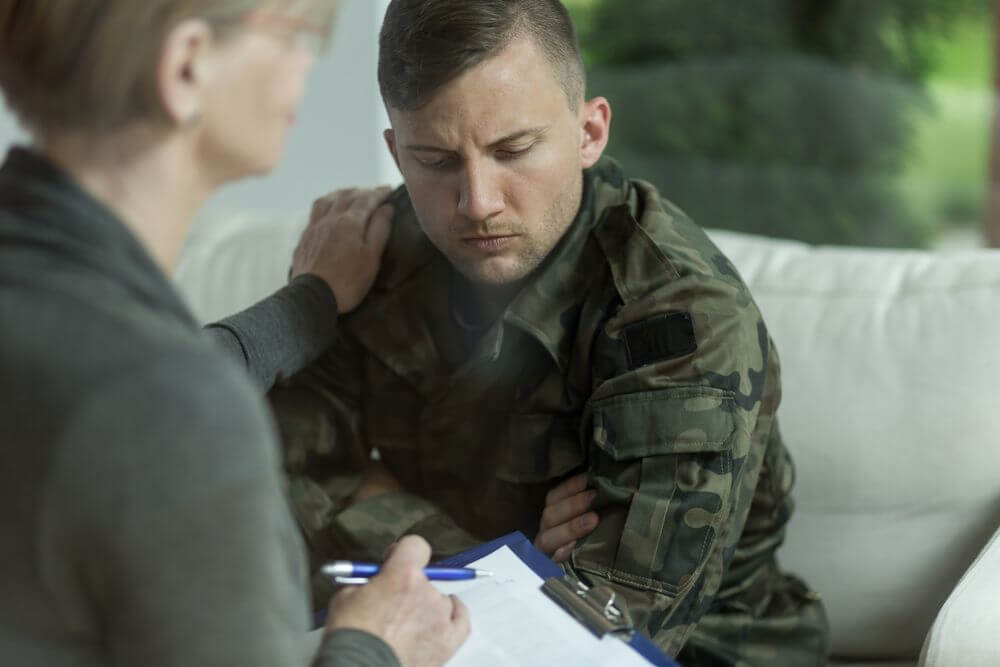 Introduction to Top Mental Health Counseling Graduate Programs
The field of mental health is one that is always gaining traction, growing through research, and gaining attention in the public eye. Though mental health needs have increased significantly in recent years, developments in health care have made this an excellent time for those who need mental health care and those who provide it. Mental health services are required to be covered by insurance plans under new health legislation.
What Do Mental Health Counselors Do?
As a mental health counselor, you can help people navigate a variety of diagnoses and symptoms. Across the country, there is a movement to train one million new mental health counselors to improve availability of care and remove its stigma (The Evening Sun, 2016).
Are you ready to find out how to become a mental health counselor? Find out more about this field and contact mental health counseling programs below.
Mental Health Counselor Education Requirements and Core Curriculum
Master's and PhD level mental health counseling online programs can prepare you for many roles in this area of psychology – at the highest levels. With as many as 1 out of 5 adults suffering from mental illness, it's no wonder there are so many directions your career can go after completing your degree.
While you take your undergraduate education, you should look for courses that introduce you to topics in psychology and mental health, such as:
Intro to Psychology – 3 credits
Counseling Techniques – 3 credits
Assessment – 3 credits
Statistics for Psychology – 3 credits
Abnormal Psychology – 3 credits
Social Problems – 3 credits
Bachelor's in mental health degrees will likely give you the opportunity to work in an internship setting. This can be at a variety of healthcare facilities, and something you should discuss before choosing a program.
Master's & PhD Mental Health Counseling Courses
When you reach the graduate level, that's when your learning outcomes really define your education and your success post-graduation. Instructors and mentors will help you understand how to apply your learning to counseling settings. Even if you get your mental health counselor degree online, you should look for an experiential component to your education.
Graduate Mental Health Degree Programs Can Include:
Research & Methodology – 3 credits
Advanced Assessments, Tests, and Measures – 3 credits
Crisis Intervention – 3credits
Counseling Diverse Populations 3 credits
Career Development 3-4 credits
Counseling Residency – 4 credits
Clinical Practicum – over several semesters, could total around 15 credits
The number of credits for each course, and type of course, will vary by school and focus of the program. Campus and online mental health counseling programs should have most of the same courses and learning objectives.
Online Mental Health Counseling Degrees to Consider:
Capella University's online Master of Science in mental health counseling first introduces students to the field through survey courses in human development and research methodology. Students then take core classes in theory, counseling methods, ethics and personality. To complete the program, Capella students must satisfy practicum and colloquium requirements, which are embedded into 10-week virtual courses.
Walden University's 90-credit-hour online master's in mental health counseling includes 80 credit hours of core classes, one credit hour in a foundations class and nine credit hours of practicum and internship. Students must also complete two six-day residencies. The program allows students to specialize in either forensic or trauma and crisis counseling.
The University of Massachusetts offers an online master's in mental health counseling. As with other programs, students are required to complete a two-week residency, but the university offers low housing rates to students who want to stay on campus during this time. The 60-credit-hour program requires practicum completion after graduation.
Introduction to Mental Health Counseling Careers
The National Institute of Mental Health estimates that 26.2 percent of Americans over the age of 18 – that's about 57.7 million people – suffer from a diagnosable mental condition every year. From depression to low self-esteem, mental health counselors help patients deal with a wide range of debilitating issues that can seriously threaten their emotional and mental health.
Useful Resources
Mental Health Counseling Job Description
Mental health counselors most frequently work out of private offices or in health care organizations like hospitals and social aid facilities. They spend their time meeting with individuals or groups to treat a variety of disorders including trauma, stress, addiction, grief and more. In some instances, a mental health counselor may refer a patient to a specialist; for example, in cases where continuing substance abuse is an issue.
Some people still adhere to the severely misguided notion that mental health counselors are only necessary in extreme cases, but counselors can be just as valuable in helping patients learn how to cope with the stress of everyday incidents, such as relationship issues and career changes.
Mental Health Counseling Requirements
Mental health counselors are required to have a minimum of a master's degree, preferably in mental health or a similar field, and must also gain experience through a supervised training program as an intern or resident. In most states it is also necessary to become licensed by passing a state exam. Many mental health counselors choose to gain further education in the form of a doctoral degree or to gain certification on the national level from the National Board for Certified Counselors.
In addition to meeting strict education and mental health counselor certification requirements, a good mental health counselor also possesses a variety of unique interpersonal skills. A non-judgmental attitude, good social perceptiveness and excellent listening skills are all essential.
Mental Health Counseling Career Trends and Outlook
If you were drawn to psychology because of your desire to help people, then you should keep reading to find out how to become a mental health counselor. People with mental health diagnoses often have a decreased quality of life due to their diagnoses, and as a counselor, you can alleviate symptoms and improve mental functioning.
To answer the question "What does a mental health counselor do?" consider diagnoses in the areas of mood disorders, personality disorders, anxiety disorders, and impulse control disorders and how counseling may help those conditions.
Research in this area of psychology has been helpful in providing services to a variety of patients. A study in the Journal of Mental Health Counseling found that counselors should pay attention to physical health and wellbeing in addition to mental health for best patient outcomes (2016).
2017 Mental Health Counselor Salaries
You may wonder "How much do mental health counselors make?" According to the Bureau of Labor Statistics (BLS, 2017), the average mental health counselor salary is $43,190 per year. The anticipated job growth for these professionals is expected to increase 19% through 2024 (BLS, 2017). This is much higher growth than most other professions, which falls somewhere around 7%.
The BLS also breaks down pay by the top industries in which mental health counselors work. Here are the average median wages for each type of work environment:
State and local government, excluding education and hospitals – $69,700
Outpatient care centers – $47,240
Offices of other health practitioners – $45,690
Nursing and residential care facilities – $44,140
Individual and family services – $43,510
You should also remember how much of a difference experience and geographic data can impact your salary. Professionals in the highest 10% of mental health counselors earned a median annual wage of $68,790 in 2015 (BLS, 2017). This can be a good reason to consider campus and online mental health counseling programs.
Overall, marriage and family therapists earned the highest average wage of $48,600 (BLS, 2017). They are in the came category of counselors to the compilers of BLS data. So, if you have an interest in helping couples or families suffering from mental health crisis, this may be an ideal career path for you.
Mental Health Counselor Roles & Work Environments
The BLS also tells us where counselors typically work. Here is a breakdown of the top work environments for a mental health counselor career:
Individual and family services – 21%
Outpatient mental health and substance abuse centers – 17%
Residential intellectual and developmental disability, mental health, and substance abuse facilities – 12%
Hospitals; state, local, and private – 11%
State and local government, excluding education and hospitals – 9%
But don't stop with this information. Visit our Resources section to review lots of helpful FAQ's, articles and interviews!
If you would thrive in a psychology career that allows you to make a real difference in people's lives, contact psychology schools to learn more about mental health degrees today.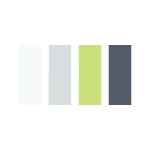 Additional Psychology Schools