Psychiatric Technician: Job Overview, Salary, and Career Outlook
Many people are interested in entering the field of psychology, but for various reasons are unable to pursue the advanced training that most psychology careers require. If you are one of these people, consider becoming a psychiatric technician. The education required for this career is minimal, and you will be on the front lines of psychiatric patient care.
Most psychiatric technicians will tell you their job is challenging yet rewarding. Having to look after patients in emotional crisis may not be the easiest task, but helping patients better their lives is a fulfilling accomplishment.
This page covers how psychiatric technicians spend their days, what their salary is, what kind of skills and education are required, and expected career growth.
<!- mfunc feat_school ->
Featured Programs:
Sponsored School(s)
<!- /mfunc feat_school ->
What Is a Psychiatric Technician?
Psychiatric technicians—also known as mental health technicians—are entry-level mental health workers who care for patients with mental illness or developmental disabilities.
They play an important role in outpatient and inpatient clinics. A recent study by Psychiatric Services found that well-trained psychiatric support staff members play a key role in resolving crisis situations without causing injuries to staff members or patients.
Patients lean on psych techs for daily support, check-ins, and communication. Doctors and nurses rely on them to monitor patients, take vitals, and assist in carrying out rehab and treatment plans. Because psychiatric technicians spend so much one-on-one time with patients, they can identify changes in a patient's wellbeing and bring these changes to their team's attention.
What Does a Psychiatric Technician Do?
Psychiatric technicians provide hands-on health services for patients who suffer from mental illnesses or disabilities. This can involve a wide range of tasks depending on education, experience, and place of employment.
You may hear the term "psychiatric aide" used synonymously with "psychiatric technician." However, there are differences between the two jobs. Psychiatric technicians focus on the clinical and therapeutic side of patient care by monitoring and consulting with doctors and nurses. Psychiatric aides, on the other hand, focus on helping patients with daily tasks such as eating, bathing, and dressing. They also help keep facilities clean and transport patients when necessary.
Psychiatric technicians also earn a higher average salary than psychiatric aides, according to the Bureau of Labor Statistics (BLS).
Duties of Psychiatric Technicians
Psychiatric technicians wear a lot of hats: healthcare professional, tutor, administrative assistant, and activity director—just to name a few. Because psychiatric patients generally need around-the-clock care, technicians often work non-traditional hours such as nights, weekends, and early mornings.
On a typical day on the job, a psych tech might start by reviewing patient reports. They often choose one patient to work with one-on-one—generally a high-risk patient. Or, they might identify a group of lower-risk patients to work with.
While performing periodic wellness checks on their patient(s), they might find a patient in crisis. They must keep the patient calm, call for help, or physically restrain the patient if necessary.
Many psych techs also perform duties similar to a nurse. They give drugs, measure vital statistics, and observe patient behaviors. They record all this data for doctors and psychiatrists. Some techs may also help conduct group therapy.
Experienced psych techs manage patient intake procedures, work with doctors or psychiatrists to design care plans, and evaluate treatment. Administrative work, such as maintaining case notes and other record-keeping duties, are also common for high-level psych techs.
Some psychiatric techs work at facilities for children. Working with children may take greater patience than working with adults. Children are often uncomfortable with people they don't know and have trouble participating in group activities. Thus, one-on-one communication is critical. Psych techs who work with children will typically incorporate fun things like therapeutic films to patient treatment plans.
By helping patients address daily challenges and participating in treatment, psych techs learn patients' behavioral, emotional, and physical norms. Because they work so closely with patients, psych techs can help doctors quickly identify problematic changes in patient behavior. This is especially important in residential care facilities where patients may be at risk of harming themselves or others.
In summary, some common duties of a psychiatric technician include:
Monitoring patients
Assessing patients
Completing patient intake procedures and paperwork
Leading recreational and educational activities and outings
Supporting therapeutic activities
Helping develop treatment plans
Measuring and recording patient vital signs
Evaluating treatment impact
Performing administrative duties
Deescalating patients in crisis
Administering oral medications and hypodermic injections
Documenting care
Implementing treatment plans
Facilitating group therapy
Beyond specific job descriptions are the responsibilities and professional behavior that our society entrusts psychiatric technicians to engage in. A group of psychiatric technicians in California created a code of ethics that describes the primary values and ethical standards that psychiatric technicians should follow.
Workplaces of Psychiatric Technicians
Psychiatric technicians work in facilities that treat people with mental illness or disabilities. This includes a wide variety of settings. Some techs work in private facilities, while others are employed in government-run centers. Some choose to work in facilities operated by religious groups, while others prefer secular workplaces. Some facilities only treat patients within a narrow range of criteria, such as age, while others treat a wide range of patients.
Typically, psychiatric technicians work in residential facilities—meaning patients live there. These include treatment centers, psychiatric hospitals, and group homes. However, outpatient facilities also employ psych techs. Some examples of workplaces frequently employing psych techs include:
Rehabilitative youth centers
Suicidal ideation treatment centers
Drug and alcohol residential treatment centers
Behavioral rehabilitation centers
Addiction treatment centers
Hospitals
Treatment centers for individuals with eating disorders
Private psychiatric hospitals
Federal and state prisons
Public psychiatric hospitals
Nursing homes
Hospices
Community mental health centers
Residential treatment centers for the intellectually disabled
Group homes for intellectually disabled people
Psychiatric Technician Salary
The mean annual salary for a psychiatric technician in the U.S. is $37,760, or $18.15 per hour. However, this salary can vary greatly depending on location and industry.
The top-paying industries for psychiatric technicians as of May 2018 were:
| | | |
| --- | --- | --- |
| Industry | Hourly Mean Wage | 2018 Mean Salary |
| Specialty hospitals (except psychiatric and substance abuse hospitals) | $25.13 | $52,260 |
| State government, excluding schools and hospitals | $22.98 | $47,800 |
| Psychiatric and substance abuse hospitals | $19.43 | $40,420 |
| Offices of other health practitioners | $18.20 | $37,860 |
Source: Bureau of Labor Statistics (2019).
Psychiatric technicians in some states make significantly more than in others. The five top-paying states are:
| | | |
| --- | --- | --- |
| State | Hourly Mean Wage | Annual Mean Wage |
| California | $31.01 | $64,500 |
| Connecticut | $26.03 | $54,130 |
| District of Columbia | $24.27 | $50,490 |
| Oregon | $22.94 | $47,710 |
| New Jersey | $22.05 | $45,870 |
Source: Bureau of Labor Statistics (2019).
Keep in mind that average wages vary between states in all industries and professions. Therefore, it can be helpful to compare average wages for psych techs in your state against state averages for all jobs. For example, in California, the average income across all professions is $59,150, so psych techs tend to make higher than average wages. In New Jersey, however, the average wage for all professions is $58,210, which is higher than the average salary for a psych tech.
<!- mfunc feat_school ->
Featured Programs:
Sponsored School(s)
<!- /mfunc feat_school ->
Career Outlook
The number of psychiatric technicians in the United States is expected to grow 11% between 2018 and 2028. However, in some states the projected job growth for psychiatric techs is much higher. In Washington, projected growth is 52%. Alaska, Utah, Arizona, and Florida all have projected growth rates above 20%.
As of May 2018 the states with the highest number of employed psych techs were California, Florida, Texas, Illinois, and Wisconsin.
| | | |
| --- | --- | --- |
| State | Employment | Employment per Thousand Jobs* |
| California | 8,900 | 0.52 |
| Florida | 8,480 | 0.98 |
| Texas | 4,130 | 0.34 |
| Illinois | 3,920 | 0.65 |
| Wisconsin | 3,820 | 1.34 |
*This number represents how common employment as a psychiatric technician is relative to other jobs in your state. The higher the number, the more common it is.
Source: Bureau of Labor Statistics (2019).
How to Become a Psychiatric Technician
For the most part, the requirements for becoming a psychiatric technician are minimal. The education, certification, and licensure requirements to work as a psychiatric technician vary by state. Some states require nothing more than a General Education Diploma (GED) or high school diploma and some on-the-job training. Others require some minimum number of college credits. The most stringent states require certifications or licensure.
In general, you can find the requirements in your state by contacting your state nursing board. The National Council of State Boards of Nursing provides links to each state nursing board.
Even though requirements vary by state, most employers require at least a postsecondary certificate or associate degree in an area related to psychiatric or mental health technology. If you are looking for more advanced career opportunities, you might even consider getting a bachelor's degree in mental health or a related subject.
Certificate
A psychiatric technician certificate program is typically a one-year program that provides you with the necessary knowledge and skills you need to be a psych tech.
You will learn both practical techniques for working with patients and theoretical information about mental health and psychology. You might take courses about topics such as:
Psychiatric management principles
Nursing fundamentals
Group therapy
General psychology
Counseling techniques
Anger management
Medical records and documentation
Behavioral psychology
Pharmacology
Patient's rights
Associate Degree
There aren't an abundance of schools that offer associate degree programs specifically geared toward psychiatric technicians. However, getting an associate degree in areas such as mental health or applied science will provide you with the skills you need to become a psychiatric technician.
Associate degree programs include many of the types of courses you can find in certificate programs. But associate programs are different in that they provide a more comprehensive liberal arts education, and thus require general education electives. Some general ed courses can be particularly useful for aspiring psych techs. For example, you might take courses in a second language if you plan to work in an area where there is a large bilingual population.
Bachelor's Degree
Getting a bachelor's is not necessary for becoming a psychiatric technician. However, having this degree can help you advance in your career. You might be able to move up to supervisory positions or specialize in areas such as substance abuse or autism. A bachelor's degree can also be a stepping stone to other mental health careers such as counseling or social work.
Bachelor's degrees are typically four-year programs. Some programs will accept credits from certificate or associate programs, which may lessen the time it takes to earn this degree.
Note that there are numerous bachelor's programs in psychology and mental health, so make sure you choose one that will meet your career goals.
Online Psychiatric Technician Programs
Online psychiatric technician programs are uncommon, but there are related programs you can take online. For example, online and hybrid certificate programs are available for mental health aides and mental health rehabilitation specialists. You will also find hybrid associate degree programs in related areas such as mental health and applied science. And online bachelor's degrees in psychology or mental health are abundant.
In hybrid programs not all classes can be taken online. You will have to go to a physical location to complete coursework such as labs, tests, or hands-on training. Make sure you check with a prospective school to determine which classes you can take online and how you can fulfill in-person requirements.
Licensing and Certification
Licensing and certification are two different processes, and it is important to understand the difference between the two. Licensing is not voluntary. It is required by a state in order for you to practice as a psychiatric technician. Certification, on the other hand, is voluntary. Becoming certified shows that you are committed to your career and can lead to greater employment opportunities.
Licensing
Only four states require psychiatric technicians to be licensed: California, Arkansas, Kansas, and Colorado. Each has technical schools and community colleges with one-year and two-year psychiatric technician programs.
After completing a program, you will need to pass an exam to become licensed. You can find specific information about the licensing requirements by clicking your state above.
Certification
Regardless of your state's requirements, you may opt to become certified. The American Association of Psychiatric Technicians (AAPT) offers four levels of certification, each with different prerequisites.
Level 1:
Requires a high school diploma or GED.
Level 2:
Requires completion of at least 480 hours of college courses of any type (30 semester hours or 40 quarter hours), plus having worked in the field of mental health or developmental disabilities for at least one year.
Level 3:
Requires completion of at least 960 hours of college courses of any type (60 semester hours or 80 quarter hours), plus having worked in the field of mental health or developmental disabilities for at least two years.
Level 4:
Requires a bachelor's degree in a mental health or developmental disabilities field, plus having worked in the mental health field at least three years.
Candidates at all levels must pass a certification examination. The exam is open book and consists of over 200 multiple-choice questions.
To become certified at Levels 2, 3, and 4, in addition to passing the Level 1 exam you will need to complete an essay test. For this test you will write about how you might handle various on-the-job situations. You also need to provide college transcripts to apply for higher-level certification.
Should I Become a Psychiatric Technician?
Becoming a psychiatric technician may be a great option if you're seeking a high-impact, dynamic, challenging, and rewarding career in the field of mental health. But not everyone is cut out for the job. If you have most or many of the following qualities, you will likely be happy and successful as a psychiatric technician.
Observational Skills
An important part of being a psychiatric tech is to monitor patients and notice any changes that may be important for doctors and nurses to be aware of. Sometimes these changes are difficult to detect, so you will need to be good at observing small details about a patient's behavior and physical condition.
Judgment and Decision-Making Abilities
Circumstances can change quickly when dealing with mentally ill people, so you need to be able to quickly consider and decide on the best alternative for dealing with difficult situations.
Empathy and Compassion
It goes without saying that caring about the welfare of others is essential to any kind of healthcare position. In addition, you will need to be able to work with and care about people who see the world differently from you and whose behaviors you might not understand or agree with.
Patience
People in emotional distress are not always easy to deal with. No matter how difficult a patient or situation might be, you need to be patient and not lose your cool.
Interpersonal and Communication Skills
Building rapport with patients will help you gain their trust and treat them more successfully.
Physical Stamina
As a psychiatric technician you may be on your feet for extended periods of times. You might also be required to move patients or physically restrain them.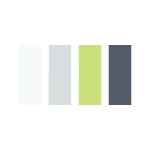 <!- mfunc feat_school ->
Featured Programs:
Sponsored School(s)
<!- /mfunc feat_school ->