Master's in Psychology in Florida
Find Programs for Online Psychology Degrees in Florida
The field of psychology has come far since its early roots in psychoanalytic beliefs. In fact, this field is so diverse now that many social services jobs require a Master's degree in psychology. This degree, which focuses both on theory and practical application of theory, is the key to truly understanding the human mind and how you can use this knowledge to help people.
In Florida, a traditional or online Master's in psychology may empower you to help many different populations. Florida is known for having a very large elderly population, a group that represents diverse and numerous mental health care needs. Specializing in gerontological psychology is a great way to support this growing population.
<!- mfunc feat_school ->
Featured Programs:
Sponsored School(s)
<!- /mfunc feat_school ->
However, general mental health care services are becoming a bigger priority in Florida overall. The state recently dedicated $150,000 to the mental health program of one Florida county.
If you are ready to advance your psychology career, a graduate degree is the next step. Keep reading to learn more about psychology Master's degree programs in Florida.
What Can You Expect from Psychology Master's Programs in Florida?
There are quite a few educational options in Florida when it comes to graduate-level psychology programs. You may want to narrow down your search by thinking about which specialties most interest you. Some focus more on the medical and biological aspects of psychology, such as health psychology, biological psychology, and abnormal psychology. Others look more at broad concepts and their applications, such as counseling psychology, school psychology, and pediatric psychology. The vast majority of programs require you to complete 30 credits over a period of two years.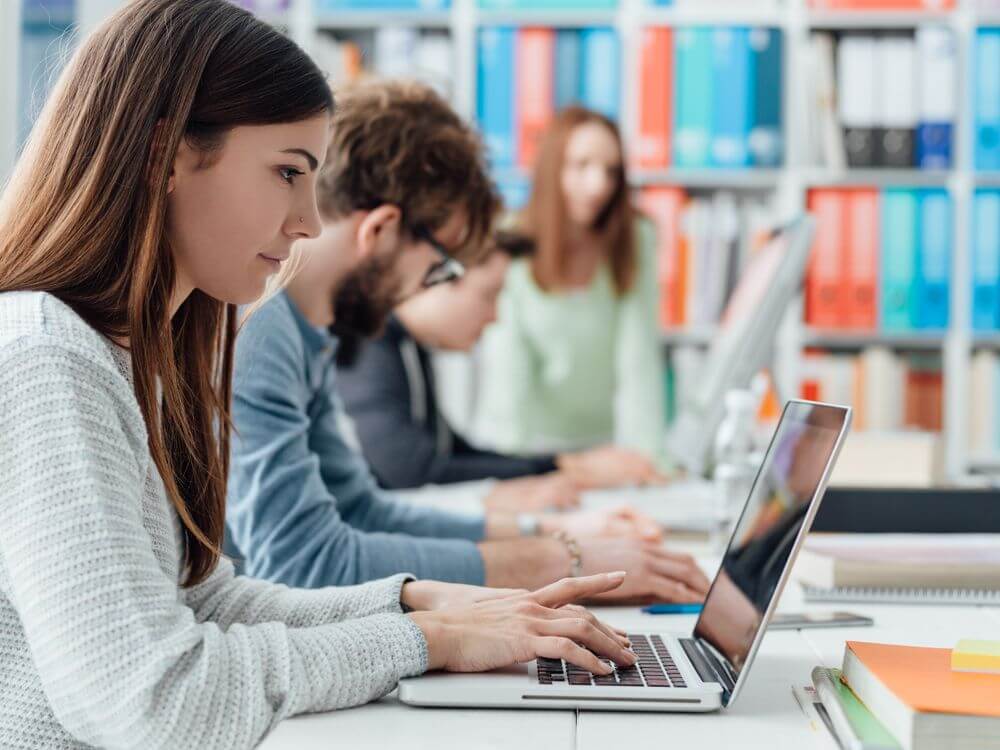 The courses you take are determined largely by the area of concentration you select. Courses that are commonly required in graduate-level psychology programs include Advanced Statistical Method in Psychology, Behavioral Neuroscience, Attitudes and Social Cognition, Cognitive Processes, and Psycholinguistics.
You may also be expected to complete some research as a graduate student. Research is one of the core foundations of psychology, and as an advanced practitioner, you have to contribute to it. In this part of your education, you may select a specific problem or question within your specialty and conduct research that attempts to answer it.
Through different organizations and associations, you may be able to find funding sources for your graduate degree. The FSCA Student Scholarship is reserved for those who want to go into school counseling.
Working With Your Master's Degree in Psychology in Florida
One of the most exciting aspects of studying psychology is the fact that this knowledge can be applied to so many different career paths. Psychology continues to evolve every year, so you may have job options five years from now that do not even exist today.
Are you ready to improve the lives of Florida residents? If you are, contact Master's programs in psychology in Florida now.
Florida Master's Degree in Psychology Curriculum
As you compare options for a psychology Master's degree, you may discover that there are several specialized areas of psychology you can study. Of course, many Florida schools offer graduate degrees in psychology as a general field. However, on top of that, you may be able to choose from degrees in mental health counseling, educational psychology, developmental psychology, and other specialized subfields.
By comparing various options for a Master's degree of psychology in Florida, you may discover which area of specialized study best suits you.
Master of Science in Psychology
In a general Master of Science in psychology program, you may look at this social science as a whole. This often means studying several specialized areas so that you have a broad understanding of graduate-level psychology theories. Many Florida Master's programs in psychology offer a general Master's degree in psychology, applied psychology, or clinical psychology. On average, these programs require 50 credits at the graduate level.
Classes Required for Master of Science in Psychology
History and Systems of Psychology: The various systems that comprise the field of psychology, how they work together to improve research and patient outcomes, and how the historical background of psychology has pushed this field forward
Adult Psychopathology: A look at the process of diagnosing an adult with a mental illness; coursework may include insight into different diagnoses and treatment options for each diagnosis
Professional Issues and Ethics: An overview of the ethics that guide the field of psychology and common issues that face professionals in this field
Psychopharmacology: Building on your understanding of psychological diagnoses and treatment options, this course covers pharmaceutical treatments for mental health diagnoses; students may look at how drugs function and how they may interact with other medications
Master of Science in Counseling Psychology
Accredited psychology Master's programs in Florida that focus on counseling must meet slightly different standard from other psychology degrees. Since they must prepare students for the process of licensure, they must have at least 60 credits. Coursework covers counseling theories and gives students the chance to complete several clinical rotations by the time they graduate.
Classes Required for Master of Science in Counseling Psychology
Counseling Theories and Research: An overview of current and frequently-cited research in the field of counseling, as well as a look at theories used in today's counseling practices
Counseling Psychology History and Contemporary Issues: The history of counseling psychology, advances it has made since its inception, and the current issues that face counseling practitioners
Multiculturalism and Diversity in Counseling Psychology: The importance of culturally sensitive counseling, how issues may affect people of varying backgrounds in different ways, and how to account for multicultural differences in counseling approaches
Psychological Assessment: Techniques used to assess a new patient and understand their mental, emotional, and affective states
Measurement, Research Design, and Statistical Analysis: The role of research in counseling psychology and the process that professionals must follow to work within the ethical limits of research
Master of Arts in Industrial/Organizational Psychology
Industrial/organizational psychology is a relatively new psychological specialty. It focuses on the application of psychological theories to corporate and business settings. The corporate environment is a fairly new phenomenon, and psychology makes it easier for leaders and employees to navigate it. You may learn how to effectively train employees, recruit and retain professionals, and handle issues that arise in the workplace.
Classes Required for Master of Arts in Industrial/Organizational Psychology
Job Analysis and Performance Appraisal: Techniques for assessing a professional's job performance and looking for areas of strength and weakness
Assessment Centers and Leadership: The role of leadership in organizations in various industries; this course also looks at the various ways used to assess employees and managers
Work Motivation and Job Attitudes: Motivational techniques that are supported by research and techniques that improve on-the-job attitudes in various industries
Training and Team Performance: Developing training processes that lead to effective information retention; course may also cover different ways to build a team that works together seamlessly
Recruitment, Placement, and Selection: Coursework explores the importance of understanding an individual's strengths while looking for the right position for them; students may learn how to select candidates for jobs and retain them after the initial hiring period
Master of Arts in School Psychology
Some of the best psychology Master's programs in Florida offer degrees in school psychology. This degree is ideal for those who would like to work in an educational setting and support K-12 or postsecondary students. Educational psychology Master's programs in Florida generally include at least 60 credits, although several schools do require more credits.
Classes Required for Master of Arts in School Psychology
Thinking Processes and Styles in the Classroom: An exploration of the various learning styles that are presented by students at different levels of educational growth
Instructional Strategies and Assessment Practices: An introduction to the myriad ways that teachers effectively instruct students and assess their progress throughout the year
Child Development in Educational Psychology: The developmental processes that children go through at each stage of growth and how these processes play out in the classroom and other educational settings
Adolescence and Young Adulthood in Educational Psychology: Insight into the difficulties of adolescents, the social struggles they may face, and how home issues may come to light in the classroom
This is your chance to explore our list of psychology Master's programs in Florida and find the right degree for you.
Check out schools in your area now and reach out to those that interest you.
Master's in Psychology Jobs in Florida
Mental health counselor
Marriage and family therapist
Social and community services manager
With so many different options for Master's in psychology programs in Florida, it should come as no surprise that there are quite a variety of employment opportunities in this industry. Many students hope to go into a counseling role, since this is one of the most direct applications of psychological research. Within the field of counseling, you may choose to explore openings in mental health, substance abuse, or marriage and family therapy. Keep in mind that you must apply for the proper license in Florida before working in this role. This generally involves completing several thousand hours of supervised work experience.
Others prefer to go into research-based roles. If you want to become a researcher, you may get your start as a research assistant. This gives you time to become familiar with laboratory procedures and understand the current climate of psychological research. From there, you may look for leadership roles that give you more freedom in the studies you participate in.
There are also several types of management positions that may require a Master's degree in psychology. Some students go into social and community services management roles. This typically involves working for a government agency or a nonprofit agency. You may be responsible for hiring staff, ensuring that your department or facility is making adequate progress on goals, and following statewide or federal standards.
If you're ready to take the next step in your education, get started now by contacting Master's in psychology programs in Florida.