Master's in Psychology in New Mexico
Find Programs for Master's of Psychology Degrees in New Mexico
No matter where you live in the United States, working in social services means getting to know your community, their unique needs, and what services are most relevant to their struggles. In New Mexico, those who work in social services, psychology, and other social science fields have numerous challenges to overcome.
<!- mfunc feat_school ->
Featured Programs:
Sponsored School(s)
<!- /mfunc feat_school ->
The U.S. Census Bureau notes that New Mexico's ethnic minority populations are significantly larger than they are in other parts of the country, and the amount of people who speak English as a second language is almost two times higher than the national average (2015).
That's just one of the reasons that earning your Master's degree in psychology in New Mexico may have many positive effects for the local population. Studying in this area means that you become intimately familiar with what the people of New Mexico need. Recent developments in this state include the creation of new mental health facilities and hospitals, per recommendation of the New Mexico Behavioral Health Institute (LC Sun News, 2015).
Are you ready to contribute to mental health efforts in New Mexico? Master's in psychology programs in New Mexico can help you get started.
What Can You Expect from Psychology Master's Programs in New Mexico?
There are plenty of different ways that you can explore your passion for psychology and earn a Master's degree that is professionally useful in New Mexico. If you know exactly how you want to use your degree, you may want to select a degree path that is in line with your interests. For example, rather than choosing general psychology, you may focus on a field like school psychology, social psychology, gerontological psychology, or positive psychology. Many programs require you to attend school year round, a decision that often allows you to graduate more quickly. The majority of programs can be completed in four or five semesters.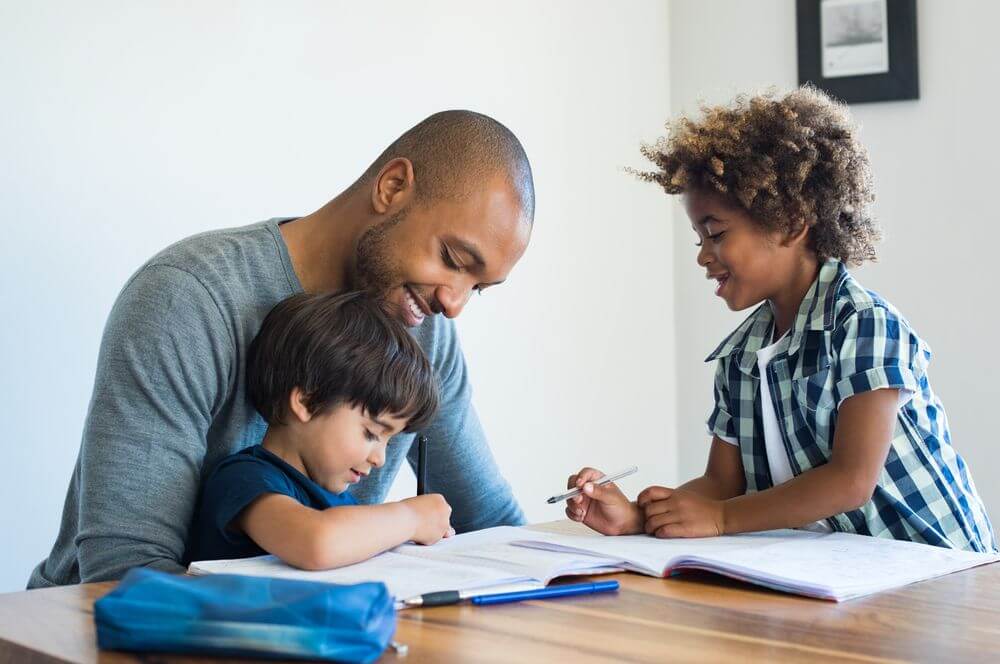 If you are wavering between multiple programs, you may wish to look at their curricula to help you make a decision. As a school psychology student, you may build your knowledge in courses like Family-School Collaboration, Functional Assessment of Academic Behavior, Child and Adolescent Assessment and Intervention, and Tests and Measurement in School Psychology.
The financial aid opportunities available to you depend on your academic performance, how much experience you have, and which specialty you choose. If you want to work in higher education, you may qualify for scholarships through the Rocky Mountain Association for College Admission Counseling.
At Eastern New Mexico University, students can earn a master's in psychology in counseling or school counseling. The degree will prepare students to earn a license that will allow them to work in one of New Mexico's public schools. New Mexico State University offers a master's degree in psychology, which focuses on general experimental psychology. The degree is excellent preparation for the doctoral program that will lead to New Mexico psychology licensure. New Mexico State University also offers a doctoral degree in psychology. Finally, Santa Fe's Southwestern College provides a mater's degree in counseling, as well as the only master's degree in art therapy in New Mexico. The program places emphasis on experiential learning, so students spend time working in their areas of expertise as part of the curriculum.
Working with Your Master's Degree in Psychology in New Mexico
With so many different career paths in the field of psychology, it can be overwhelming to try to narrow down your prospects. However, your passions, skills, and abilities should become clear as you move along in your graduate study. In addition, the professional connections you build as a student may heavily influence your career.
If you want to work with patients and treat different mental health issues, you may opt for a career in clinical psychology. Job growth in New Mexico is expected to swell 7% by the year 2022 (O*Net, 2015). The average salary for a clinical psychologist in New Mexico is $62,600 per year (O*Net, 2015).
If you have experience teaching, either during your pre-graduate career or in a teaching assistantship, you may become a psychology instructor. The demand for psychology instructors may swell 14% between 2012 and 2022 (O*Net, 2015). The average salary in this field is $79,600 per year (O*Net, 2015).
With an advanced psychology degree, you can embrace the diversity of New Mexico and improve the quality of life for your community. Take the first step and contact psychology Master's degree programs in New Mexico.