Michigan Psychology Programs
Find Programs for Online Psychology Degrees in Michigan
Do you enjoy helping others? Do have compassion and empathy for those around you? Are you looking for a rewarding and meaningful career path? Look no further, as a psychology degree just might be the right degree for you.
Psychology is the study of the human mind and with nearly 10 million people living in Michigan, there are plenty of opportunities to put your education in the psychology field to work. There are several different career paths you can choose in the psychology field, the opportunities varying with the type of degree of which you achieve.
To learn more about our options, reach out to the psychology degree programs in Michigan that are listed below, then request details to review curriculum, costs and enrollment requirements.
Psychology Education in Michigan
You will be able to choose between earning a bachelor's degree, a master's degree or continuing on to obtain your doctorate's degree in psychology in MI. With your bachelor's of psychology degree, you can apply for entry level employment as a social worker, case manager or direct care staff. You may find positions at residential treatment programs, mental health clinics, advocacy programs and community shelters.
Even among the entry level psychology positions in Michigan, your career possibilities can be nearly endless. You may choose to work with addicts or with the low income families needing housing assistance or you may choose to work with troubled youth in group homes. All different avenues and resource agencies employ psychology majors in these positions. Not only do these positions give you great work experience, they can also give you an idea of how you would like to continue your education and path in the psychology field.
During your studies or even after you find employment with your bachelor's degree, you may find that you want to continue on and pursue your master's in psychology so that you can help your clientele in another arena, such as providing counseling services. If you continue on to your doctorate's degree, you may choose to become a clinical psychologist or psychiatrist in Michigan, with the ability to diagnose patients with mental health illnesses and/or conditions and prescribe medications accordingly.
One of the greatest perks of obtaining a degree in psychology is that you will always be able to continue your education once you seek employment or change positions within the social service field. This allows you to find the right fit with different clientele, ensuring that you are able to find work that you enjoy and make a different with the type of clients you connect with best.
Check out the information below to find a Michigan psychology program that best fits your needs today!
Psychology Programs in Michigan
Michigan has many colleges and universities across the state, allowing you to find the right psychology program for your individual needs. Some prospective students are deterred because of the cost of education, but luckily there are many options for financial aid out there. Federal assistance is available through loans and grants through the federal government, all you have to do is apply at FAFSA. The state of Michigan also has financial aid available in the form of scholarships and grants through Michigan Scholarships Online.
You will want to consider the options of psychology degree program lengths and enrollment status when finding the right Michigan psychology program for you. Some programs will allow you to enroll part time, but funding for part time students is often more limited than for full time students. Online courses are also offered, relieving some of the pressure of full time enrollment by allowing you to complete online psychology courses at your own pace and on your own time.
You will also want to decide which level of education you want to obtain, as each leads to different careers and financial compensation. No matter which psychology degree level you pursue, in your psychology program you will likely learn about social and culture foundations, human growth and development and psychopathology, to name a few.
Some psychology professionals begin their career by entering the workforce with their bachelor's degree to gain work experience right away. Starting with entry level positions also proves helpful in deciding what type of clientele you may want to work with, such as the mentally ill, addicts or teenagers. Entry level positions include case management, social work and direct care within an inpatient setting.
Many Michigan psychology students are seeking to become a psychologist with their degree, which will require at least a master's degree in psychology become a Licensed Professional Counselor (LPC). To fully earn your LPC, you will have to fulfill requirements other than education after graduation.
In Michigan, an LPC applicant must graduate from an accredited school and complete 3,000 hours of supervised work experience. If you have a master's degree plus 30 credit hours beyond the master's, you are only required to complete 1,500 supervision hours. After your supervision is completed, you will need to take the National Counselor Examination (NCE) or the Commission on Rehabilitation Counselor Certification (CRCC). After applying and receiving your LPC, you will need to need to renew your license the first year after licensure, and then every three years after that.
If you wish to become a clinical psychologist or psychiatrist in Michigan, you will complete your doctorate's degree in psychology, along with a medical internship to ensure you can properly diagnose and treat patients with medication.
No matter which degree level you pursue, in your psychology degree program you will learn about social and culture foundations and how they impact the human mind in society. To find a list of certified supervisors and other helpful information, you can visit the Michigan Psychological Association for requirements and lots of resources for you during your career in the psychology field. Another helpful association in Michigan is the Michigan Psychiatric Society, which is geared towards psychiatrists or clinical psychologists. The Department of Licensing and Regulatory Affairs, also known as LARA, is another great tool to keep up with requirements, changes and resources for licensure.
Outlook for Psychology in
MichiganAfter graduation, you will enter a job market that is projected to grow faster than average, which may increase your chances of employment. An entry level position in the psychology field in Michigan, such as a case manager, or social services assistant, earns a mean salary of $49,640 per year or $23.86 per hour, with a national projected increase of 22 percent over the next ten years.
If you continue on to earn your MI master's degree in psychology and decide to become a licensed professional counselor, your wages may increase. The mean salary for counselors, therapists or school counselors in Michigan is $70,740 per year or $34.01 per hour.
Clinical psychologists or psychiatrists in Michigan earn a mean salary of $188,240 per year or $90.50 per hour. With a great job outlook and good earning potential, who wouldn't want to pursue a degree in psychology? Take some time to request more information from the psychology schools in MI listed below. Once you know the route to take, you can get stared in this rewarding field right away.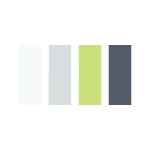 Additional Criminial Justice Schools in Michigan