Michigan Psychology Programs
It's an exciting but anxious time for mental health professionals in Michigan. In 2017, the state lifted its controversial 20-visit limit on psychotherapy for Medicaid recipients, giving the state's poorest residents full access to the treatment they need. Right now, however, Michigan lawmakers are contemplating a bill that could limit who can seek mental health counseling for issues like PTSD, anxiety, depression, and addiction—as many as 10,000 counselors and 150,000 patients could be affected.
Despite the legal drama, psychology is a booming field in the state—some of the most popular specialties are expected to grow by more than 13% between 2016-2026. In order to join the rush, you'll have to undergo years of training that includes education, more education, supervised experiences like internships and practicums, and licensing exams. It all starts with choosing a psychology program that gets you on the path. This page will introduce you to some of those programs while also explaining the different kinds of licenses and what it takes to earn them. You'll also learn about specialties in the field, corresponding salaries, as well as scholarships, internships, and resources you can use to guide you through your journey.
<!- mfunc feat_school ->
Featured Programs:
Sponsored School(s)
<!- /mfunc feat_school ->
How to Become a Psychologist in Michigan
In order to earn the title of "psychologist," you have to complete a doctoral program. A master's degree, however, is the final educational hurdle if you're pursuing a career as a mental health counselor. Follow these steps to become a psychologist in the state of Michigan.
Earn a bachelor's degree: This is always the first step no matter your career goals. You don't always have to major in psychology, but a field-specific concentration can certainly boost your grad school application. You can save money and stay local by starting your bachelor's degree in psychology at a community college and then transferring into a full four-year undergraduate program.
Earn a master's degree: You don't have to earn a master's degree in psychology for admission into most doctoral programs, but it is the final degree you need for a career as a counselor or therapist. Some doctoral programs include master's degrees as part of the outcome.
Earn a doctoral degree: You'll need to complete a doctoral degree—the heaviest lift in the world of academia—to earn the title of "psychologist." A doctorate in psychology is the final educational hurdle before licensing.
Complete all licensure requirements: All psychologists must earn a license in order to practice. The different types of licenses and their requirements are explained further down the page, but you can expect at least one comprehensive exam and the completion of a clinical program, internship, fellowship, apprenticeship, or other supervised experience.
Choose a specialty: "Psychology" is a broad term that encompasses many sub-fields and specialties, which will be explained in greater detail later on. By the time you're wrapping up your education, however, you should have an idea which concentration you want to pursue as a career.
Michigan Psychology Licensing & Exams
Here's a look at the different types of licenses in Texas for mental health professionals, which vary by career choice and specialty, and what you have to do to earn one. All licenses require a criminal background check.
Licensed Psychologist
Doctoral degree from an approved, accredited school and program
An internship of at least 2,000 hours either as part of the doctorate or through a board-approved post-doc internship
At least 2,000 hours of post-degree supervised experience in a health care setting
A score of at least 500 on the Examination for Professional Practice in Psychology (EPPP)
Pay a licensure fee of $159.05.
Potential careers: Private practice, school psychologist, sports psychologist, health care psychologist
Licensed Clinical Social Worker (LCSW)
Master's degree in social work from a program accredited by the Council on Social Work Education
At least 4,000 hours of a post-degree supervised experience spanning at least two years
If you have an out-of-state license, a submission for license verification is necessary
Passage of either the Clinical or the Advanced Generalist (Macro designation) Examination, which is administered by the Association of Social Work Boards (ASWB)
Pay licensure fee of $42.40.
Potential careers: Social worker, case manager, homeless advocate, child advocate
Marriage and Family Therapist (MFT)
Accredited master's or doctoral degree that includes the specified amount of coursework related to family therapy and an eight-month supervised practicum that includes at least 300 hours of client-direct work
At least 1,000 hours of post-degree supervised work dealing with direct client contact
Submit for verification of licensure if you're already licensed out of state
Pay $85 licensure fee
Potential careers: Marriage counselor, family therapist, foster care counselor, adoption counselor
Licensed Mental Health Counselor (LMHC)
Accredited master's or doctoral degree that includes a set amount of mental health counseling coursework and a supervised internship consisting of at least 600 hours
Completion of 3,000 hours of post-degree counseling experience if you have a master's degree, 1,500 if you have 30 hours or more worth of graduate study beyond a master's
Completion of the Certification of Counseling Education form and Professional Disclosure Statement
Passage of the National Counselor Examination (NCE)
Potential careers: Prison counselor, hospice care counselor, law enforcement counselor
National Certified Counselor (NCC)
Regionally accredited master's degree with a major in counseling that meets the minimum standards for semester hours, coursework, and supervised clinical experience
100-hour post-grad supervised counseling experience that lasts at least 24 months; this requirement can sometimes be waived
3,000 hours of post-grad work experience; this requirement can sometimes be waived, as well
A professional endorsement from a colleague who meets the board's standards
Passage of either the National Counselor Examination (NCE) or the National Clinical Mental Health Counseling Examinations (NCMHCE)
Potential careers: Genetic counselor, behavioral therapist, vocational counselor, residential counselor
Substance Abuse Counselor
The following are the requirements for the Certified Advanced Alcohol and Drug Counselor (CAADC) certification; there are also five lower certifications available in Michigan
Master's degree or higher, or a license at the master's level
2,000 hours post-degree full- or part-time clinical counseling experience in the field of substance use disorder (SUD)
100 hours of directly supervised post-degree SUD service work
Passage of ICRC/AADC, Advanced Alcohol and Drug Counselor examination
Payment of $150 application fee
Potential careers: Rehabilitation counselor, prison counselor, family services counselor, drug counselor
When applying for licensure in the state of Michigan, you'll have to pass one or more comprehensive tests.
Examination for Professional Practice in Psychology (EPPP): The EPPP is a 225-question, multiple-choice exam. The standard passing score is 500, which is about 70 percent of the questions. The cost of the exam is $687.50 when you include the testing center fee.
ASWB Exam: You'll have to take either the advanced generalist or clinical variations for the social work licenses previously mentioned. All variations are 170-question, multiple-choice exams.
National Counselor Examination: This 200-question multiple-choice exam assesses the skills and knowledge of aspiring NCCs.
Job Growth and Psychologist Salary in Michigan
Recognized Psychology Specializations in Michigan
There are several different specializations that are available within the field of psychology itself. Each different role depends on what level of education you hope to attain, where you want to work, and what segment of the population you are hoping to help.
Michigan Psychology Spotlight Programs
Here are some of the top academic programs in the state of Michigan. They were chosen for the number and uniqueness of their offerings, as well as for their reputations.
Michigan State University: The MSU Department of Psychology offers six on-campus graduate training and research programs: behavioral neuroscience, clinical, cognition and cognitive neuroscience, ecological/community, organizational, and social/personality. A program evaluation track is available online. In-state graduate tuition is $14,144 for nine credits. Non-residents pay $27,792.
Central Michigan University: Central Michigan University offers a variety of graduate programs with different degree options. The clinical psychology program, which is accredited by the American Psychological Association (APA), culminates in a Ph.D. Experimental psychology can be taken as either an M.S. or a Ph.D. Industrial/organizational psychology (i/o) can be an M.A. or a Ph.D. The school psychology program is offered as a specialist in psychological services (S.Psy.S.) or a Ph.D., both of which are approved by the National Association of School Psychologists and accredited by the APA. Finally, there's an interdisciplinary neuroscience program that you can take as an M.S. or a Ph.D. None are available online. Master's tuition is $637 per credit for in-state residents and $850 for nonresidents. Doctoral tuition is $726 and $940.
Wayne State University: Wayne State offers an M.A. in i/o psychology. There are also five Ph.D. programs, all of which include a combined master of arts degree. They are: behavioral and cognitive neuroscience, clinical, developmental science, social-personality, and i/o. They are all available only on campus. Graduate tuition for in-state residents is $787.55 per credit. Non-residents pay $1,578.75.
University of Michigan: The University of Michigan's doctoral program is available in six different areas: biopsychology, clinical science, cognition and cognitive neuroscience, developmental psychology, personality and social contexts, and social psychology. There are also three joint programs of study, including women's studies and psychology, social work and psychology, and combined education and psychology. These programs are not available online. There's also an accelerated master's program. In-state tuition for 9-plus credits is $11,945. Out-of-state residents pay $24,102.
Western Michigan University: You can earn a master of arts degree at Western Michigan University in either i/o behavior management psychology or behavior analysis. There is also a Ph.D. option that includes tracks in behavior analysis, i/o behavior management psychology, and clinical psychology. All programs are on-campus only. Graduate tuition is $681.67 per credit hour for residents and $1,268 for non-residents.
Michigan Psychology Scholarships
Earning multiple degrees and completing all the other training needed to become a psychologist in Michigan is not cheap, but you can pursue both private and public scholarships to lighten the financial load. Visit the OPD scholarship page to learn more.
Department of Psychology Faculty and Student Diversity Research Awards: This award from the University of Michigan is reserved for students who produce excellent research-based work regarding diversity issues like race and gender.

Award amount: $500 for research plus $1,800 in "top off" summer pay.
Degree level: Graduate
Number of scholarships awarded: N/A
GPA requirements: N/A
Renewable: No, but resubmissions from previous years will be accepted.
MSU Dean's Assistantship: This award from Michigan State University offers an opportunity to conduct independent research with a faculty mentor.

Award amount: $4,000-$4,500 stipend
Degree level: Undergraduate junior or senior
Number of scholarships awarded: Varies
GPA requirements: N/A
Renewable: No
MSU Andrew Undergraduate Fellowship: The faculty nominate outstanding students for this opportunity, which pairs a student researcher with a faculty sponsor.

Award amount: Sufficient to cover the costs of the research project, to be awarded as cash after the fellowship
Degree level: Undergraduate
Number of scholarships awarded: Varies
GPA requirements: N/A, but you must have a minimum of 87 credits to be eligible
Renewable: No
Jill Benton Humanistic Psychology Scholarship: The JBHPS award is named in honor of a Michigan School of Psychology alumni and former librarian.

Award amount: $1,000, to be applied to second-semester tuition
Degree level: Graduate, specifically full-time Psy.D. students and full-time interns.
Number of scholarships awarded: N/A
GPA requirements: N/A, criteria demands "excellence in scholarship."
Renewable: No
Marjorie Scott Scholarship For Excellence: Also from the Michigan School of Psychology, the MSSE award is open to graduating students from each graduate-level program.

Award amount: $1,500 for M.A. recipients, $1,500 for Psy.D., to be awarded at commencement
Degree level: Graduate
Number of scholarships awarded: One for each academic program
GPA requirements: N/A, but the requirements specify "outstanding academic achievement throughout the program."
Renewable: No
Michigan Internships and Fellowships
All major licenses in Michigan require supervised experiences like internships and fellowships. Here's a look at some of the more interesting and more competitive in the state.
Michigan Psychology Resources
These resources and others can assist and guide you on your journey through licensure and throughout your career.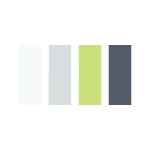 <!- mfunc feat_school ->
Featured Programs:
Sponsored School(s)
<!- /mfunc feat_school ->