Psychology Programs in Ohio
Psychologists in Ohio are projected to enjoy a rapid increase in jobs in the coming years, thanks to a growing desire to address mental health. Opportunities range from traditional therapy and clinical settings to research and/or instructional positions at the many higher education institutions or research facilities dotted across the state.
This page details what it takes to become a psychologist, with particular emphasis on licensure requirements, psychology programs in Ohio, available scholarships and internships, and helpful resources and organizations.
<!- mfunc feat_school ->
Featured Programs:
Sponsored School(s)
<!- /mfunc feat_school ->
How to Become a Psychologist in Ohio
Becoming a psychologist in Ohio requires years of dedicated education and experience. This ensures that anyone who receives a license has the knowledge and skills needed to adequately serve their clients. Before diving into the pursuit of this career, take time to familiarize yourself with all the requirements of reaching your goal.
Undertake a bachelor's degree: Bachelor's psychology degrees serve as the foundation for advanced studies, with many psychology programs in Ohio offered both online and in person. Full-time learners usually graduate within four years, while part-time students often take approximately six years.
Complete a master's degree: Master's degrees in psychology are required for positions such as marriage and family therapist, school counselor, and substance abuse counselor. Some doctoral programs may also mandate this credential, but not all, so check with potential schools first. Most require two years of full-time learning.
Graduate from a doctoral program: Individuals hoping to work as licensed psychologists must undertake an accredited doctorate in psychology program to qualify in the field. These degrees take between five and seven years to complete and require students to participate in a practicum and write a dissertation.
Select your specialty area: The psychology discipline covers many subfields, making it imperative for psychologists-in-training to choose a focus area for specializing their skills. The Ohio State Board of Psychology recognizes several specialties, so check with an administrator to learn about your options.
Pursue licensure: As mentioned previously, all psychologists must receive and maintain licensure to legally practice in the state. The Ohio State Board of Psychology sets rules around license requirements, which we review in-depth in the following section.
Ohio Psychology Licensing & Exams
While Ohio mandates that all counselors and psychologists hold licenses, the requirements for those licenses can vary substantially. Whether you plan to become an experiential psychologist, licensed clinical social worker, or mental health counselor, you must follow protocol to receive licensure. The steps to becoming a licensed psychologist in Ohio are:
Job Growth & Psychology Career Salaries in Ohio
Ensuring that the professional field you enter maintains a healthy growth projection is essential when considering factors such as job stability. As demonstrated in this table—which details some, but not all of the options available to psychology graduates in Ohio—roles for counselors and psychologists look favorable in terms of new jobs being added in the coming decade. It's also important to consider average salaries to make sure that any career you pursue offers the level of wages you need to meet your lifestyle requirements.
Mental Health Careers and Job Growth in Ohio
| | | | |
| --- | --- | --- | --- |
| Career | Ohio Mean Annual Salary (2018) | Ohio Average Mean Wage Per Hour | Ohio % Expected Job Growth (2018-2028) |
| Educational, Guidance, School, and Vocational Counselors | $57,280 | $27.54 | 11% |
| Clinical, Counseling, and School Psychologists | $75,710 | $36.40 | 14% |
| Psychologists – All Other | $92,900 | $44.66 | 14% |
| Licensed Clinical Social Worker | $51,490 | $24.76 | 17% |
| Marriage and Family Therapist | $46,180 | $22.20 | 21% |
| Behavioral Disorder, Substance Abuse, and Mental Health Counselor | $47,040 | $22.61 | 16% |
Recognized Psychology Specializations in Ohio
As discussed previously, psychology is divided into specializations to help practitioners and researchers alike focus their interests in various areas of the field. Each state's board of psychology recognizes and awards licenses in several specialties. Below are some of the specializations recognized in Ohio, though students are not limited to only these titles. Check with the Ohio Board of Psychology to learn about all available options.
Ohio Psychology Spotlight Programs
Picking a psychology degree that matches your financial needs, academic aspirations, and professional goals is of paramount importance when it comes to finding a job that interests you. Plenty of psychology programs in Ohio exist at all educational levels, with options available for both in-person and online learning at public and private institutions.
When looking at master's programs, find a degree accredited by the Council for Accreditation of Counseling and Related Educational Programs (CACREP). When seeking a doctorate, find one accredited by the American Psychological Association (APA). All schools offering doctoral degrees in the following section maintain APA accreditation. If applying for an associate or bachelor's degree in psychology, ensure any school you attend holds regional accreditation.
Bowling Green State University (Bowling Green, OH)
BGSU maintains a large Department of Psychology with nearly 600 undergraduate and graduate students enrolled at any time. The undergraduate program combines cutting edge research with faculty-led research opportunities. Students can choose from concentrations in areas of psychobiology, industrial psychology, social psychology, or developmental psychology. An M.A. in psychology is available, but the department generally does not admit learners seeking the master's as a terminal degree. The Ph.D. program offers concentrations in neural and cognitive sciences, clinical psychology, developmental psychology, and industrial-organizational psychology. While the degrees cannot be completed online, some undergraduate coursework is available.
During the 2019-2020 academic year, residents of Ohio paid $387 or $445 per credit hour, based on whether they enrolled as undergraduates or graduates. Non-residents paid $719 or $778 per credit hour based on educational level.
The Ohio State University (Columbus, OH)
OSU offered its first psychology course in 1879 and established its Department of Psychology in 1907. Today the department provides psychology degrees at the undergraduate and doctoral levels. The B.A. program allows students to participate in meaningful research and career opportunities while taking classes taught by renowned faculty members. The Ph.D. program offers various areas of study, including behavioral neuroscience, clinical psychology, cognitive psychology, cognitive neuroscience, developmental psychology, intellectual and developmental disabilities psychology, quantitative psychology, social psychology, and decision psychology. Each of these programs also offers emphasis areas and opportunities for cross-area focuses. Coursework is completed on campus.
Many doctoral students receive fellowship or associateship positions, offering both tuition remission and an annual salary. In-state freshmen beginning in 2019 can expect to pay $5,541.90 for 12 or more semester hours, while nonresidents pay $16,030.40 for the same.
University of Cincinnati (Cincinnati, OH)
Enrolling at UC allows you to select from psychology programs at every academic level. Options currently include a B.A. or B.S. in psychology, a B.A. in organizational leadership, an M.A. in psychology, or a Ph.D. in psychology with concentrations in clinical training, experimental training, or community and organizational research for action. The department plays host to the Center for Cognition, Action, and Perception, and the Center for Organizational Leadership alongside several psychology-focused student organizations. UC offers psychology both on-campus and through distance learning, in which a minimum of 80% of courses can be taken online.
Learners can also work directly with faculty members to participate in a range of ongoing studies. Undergraduate in-state tuition for on-campus learning is $7,234 per term, while the cost i$13,105 for nonresidents. For in-state distance learners, full-time attendance is $5,500 per term, and nonresidents can expect to pay $5,680.
Case Western Reserve University (Cleveland, OH)
The Department of Psychological Sciences at Case Western provides undergraduate programs in both psychology and communication sciences, alongside a master's degree in communication sciences and Ph.D. pathways in communication sciences, clinical psychology, and developmental, cognitive, and affective sciences. The doctoral programs emphasize the development of skills relevant to both scientists and practitioners by engaging learners in research and real-world applications. Students looking to attend a private research institution can find both history and cutting-edge technologies at CWSU. Coursework is on campus.
Doctoral candidates without master's degrees will earn their master's as they study for their doctorates. All graduate students have their tuitions waived, and DCAS Ph.D. candidates additionally receive a stipend of $20,000 per year. For undergraduate students, tuition and fees vary by time of year. As of fall 2019, students could expect to pay $25,225 per semester.
Miami University (Oxford, OH)
As one of the oldest institutions in the state, Miami University is well-placed to provide a renowned education that incorporates modern ideas. The Department of Psychology offers bachelor's programs in both psychology and neuroscience, while doctoral candidates can select from studies in clinical psychology, social psychology, and brain, cognitive, and developmental sciences.
Undergraduate degrees are not fully available online, but some coursework is.
Any graduate student who receives an offer of admission to the department gets a fully-funded graduate assistantship and tuition waiver, plus an annual stipend of $19,000 for five years of enrollment. Learners pursuing undergraduate programs paid $15,909 per year as Ohio residents, or $35,936 as non-residents, though numerous institutional and departmental funding options exist.
Xavier University (Cincinnati, OH)
Operating as a private Jesuit college since 1831, Xavier University maintains a small student body focused on providing individualized education. Options for study include a bachelor's degree in psychology, an M.S. in industrial-organizational psychology, an M.A. in general experimental psychology, or a Psy.D. in clinical psychology. The doctorate program follows models set forth by the National Council of Schools and Programs of Professional Psychology. Learners of all levels can participate in the Psychology Club while advanced degree seekers can join the Xavier Psychology Association of Graduate Students.
For the 2020-2021 academic year, baccalaureate students will pay $21,115 per semester, while graduate learners will pay $670 per credit hour.
Ohio Psychology Scholarships
Colleges and universities, professional associations, nonprofits, and state/local governments in Ohio are all committed to helping psychology students receive the funding they need to achieve their dreams of helping others. After checking out our general scholarship page, be sure to explore the psychology-specific awards in Ohio highlighted below. Many schools provide departmental and/or institutional awards, so make sure you explore the financial aid websites of each.
Ohio Internships
All counselor and psychologist licenses offered in the state of Ohio require applicants to complete a certain number of supervised experience hours to build real-world capabilities before working on their own. To do this, many universities, research foundations, government agencies, and psychologist offices offer internships to help students gain their hours. Our page on what it takes to get an internship answers some of your most common questions and provides insightful tips. We highlight a few popular options in this section, but remember to check sites such as LinkedIn, Indeed, and ZipRecruiter to find additional opportunities.
Ohio Loan Repayment Options
Becoming a licensed psychiatrist requires applicants to complete years of higher education that can often result in substantial student loan debt. Recognizing the growing anxiety over increasing educational debt, state and federal government agencies have begun creating loan forgiveness programs for qualified learners.
In partnership with the Ohio Department of Health, the National Health Service Corps (NHSC) provides scholarships and loan repayment programs for mental health service psychologists, licensed clinical social workers, licensed professional counselors, and marriage and family therapists who work in approved Health Professional Shortage Areas (HSPAs) for a required amount of time. Approved applicants can receive up to $50,000 in student loan repayment funds.
Ohio Psychology Resources
In addition to national resources such as the American Psychological Association, the National Association of School Psychologists, and The Association of Black Psychologists, numerous Ohio-specific professional associations and governmental groups can help provide information, resources, and support to psychologists practicing in the state.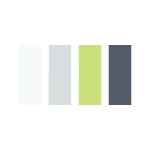 <!- mfunc feat_school ->
Featured Programs:
Sponsored School(s)
<!- /mfunc feat_school ->