Your Guide to the Bachelor's Degree in Psychology
Psychology is one of the most flexible areas of study, as it can be applied across a wide variety of career options. Getting a bachelor's degree in psychology can be a first step to a career as a psychologist. However, it also qualifies you for a wide variety of other jobs, both within the field of and in other areas.
On this page you'll learn about:
Jobs you can get with a bachelor's in psychology
What to expect from a bachelor's in psychology program
How to choose the right program
Opportunities in the field with advanced degrees
<!- mfunc feat_school ->
Featured Programs:
Sponsored School(s)
<!- /mfunc feat_school ->
What Can You Do With a Bachelor's Degree in Psychology?
Although in general you won't be able to work as a clinical practitioner with a bachelor's degree, there are still a number of opportunities for you with this degree. The majority of people who get this degree apply their talent and knowledge in other fields. A degree in psychology can give you the skills to understand people, how they think, and what motivates them to action, which is especially helpful for any career that involves working with people.
Psychology degree holders find rewarding work in human services, organizational development, advertising, marketing, research, writing, sales, teaching, law enforcement, and government. Below is a breakdown of the most common areas that those with a bachelor's degree in psychology pursue.
| | |
| --- | --- |
| Primary Job | Percentage of Bachelor's Degree Holders |
| Sales | 20% |
| Other work activities | 19% |
| Professional services | 17% |
| Management/supervision | 16% |
| Teaching | 11% |
| Accounting/finance/contracts | 9% |
| Employee relations | 5% |
| Research | 3% |
Below we have provided some descriptions of the specific types of jobs you may be eligible for with a bachelor's degree in psychology.
Human Services
Human services is a wide-ranging field, and having a degree in psychology makes you an excellent candidate for many positions. You might become a social and community service manager; these professionals coordinate and supervise social service programs and community organizations. Other examples of positions in the human services field include manager, specialist, assistant, or coordinator in community outreach, health education, family and human development, and behavioral management.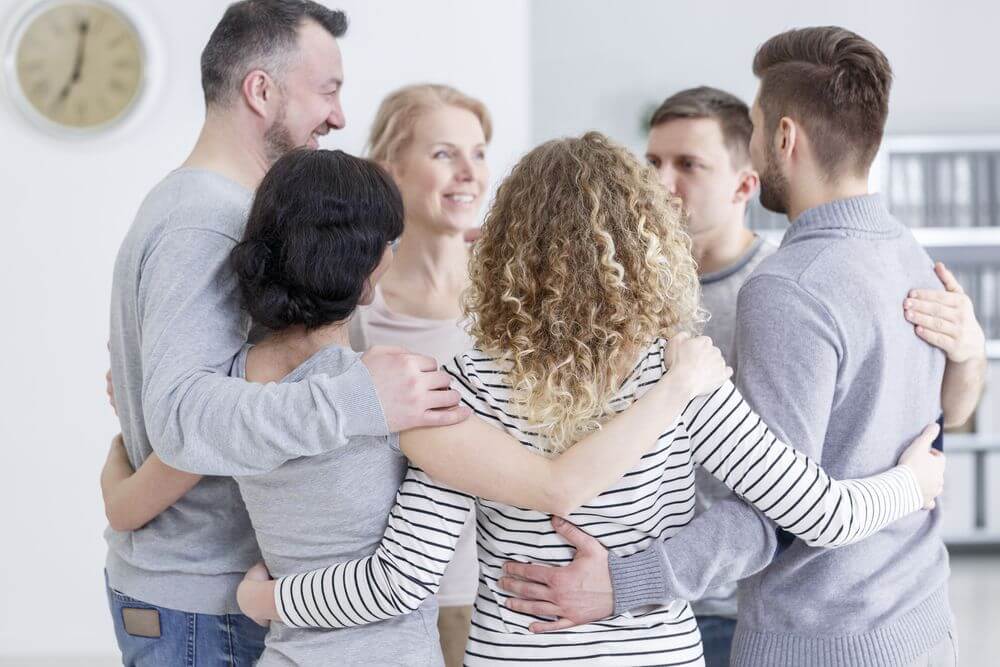 Marketing/Advertising
Marketing is the business of selling products or services. Advertising is the communication of marketing messages through media such as TV, radio, direct mail, social media, billboards, etc. At its root, marketing is about appealing to the under-the-surface emotions of people — on a grand scale. Understanding how to motivate people to buy a product or to be loyal to a brand is a blend of art and science.
A bachelor's in psychology can prepare you to understand the psychology of persuasion. Pairing psychology courses with business courses can help you draw conclusions about how branding and product offers connect to human psychology. Other marketing-related career options that would make good use of a psychology degree include corporate and business communications, communications management, public relations, and market research.
Criminal and Civil Justice
The importance of understanding why criminals think and act the way they do cannot be understated. As such, the marriage of psychology with criminal justice has been a successful union that has produced positive results.
With a bachelor's, you can qualify for jobs such as probation officer or re-entry manager. Both work with prisoners or juveniles once they are released to help guide them through re-entry — the main goal of which is to prevent recidivism.
A bachelor's degree can lead you on a path to highly specialized criminal and civil justice jobs such as a mediator, victim's advocate, or forensics specialist. Some positions require further education (often a master's), but entry-level positions in the field can provide great insight into the growth opportunities, and mentoring opportunities.
Research
If you are interested in asking questions and digging into the answers, you may want to consider a career in research. While you typically need a master's or a doctorate for higher-level research positions, many research firms and university research programs hire research assistants, research analysts, and research coordinators with bachelor's degrees.
Some schools offer student positions in labs for those who are in the process of obtaining a bachelor's. Your psychology program can also introduce you to research methods in psychology through coursework and give you an overview of the types of research opportunities available.
Sales
Salespeople need to understand why people buy and how to influence without manipulation. This applies equally to the retail clerk selling makeup and the manufacturer's rep selling to original equipment manufacturers, warehouses, and wholesalers. Of all people with a bachelor's in psychology and without graduate degrees, the largest percentage (20 percent) are in sales.
Bachelor's Degree in Psychology Programs
Most bachelor's in psychology programs are four-year degrees. You'll find options for both Bachelor of Arts (B.A.) and Bachelor of Science (B.S.) programs. Often the difference between the two degrees is minimal, but a B.A. typically has more general education requirements and a B.S. more technical and subject-specific requirements. In some schools, the B.A. focuses on social science courses, while the B.S. puts more emphasis on science, math, and statistics.
Entrance Requirements
Every college and university has different entrance requirements, but most require submission of a high school GPA or GED scores, the completion of the SAT or ACT standardized test scores, a personal essay, and an application of admission. The desired scores for your GPA and standardized test depend on the school's admissions requirements.
Many schools don't require you to choose a major right away in an undergraduate program and, in many cases, you don't need to submit a specific application for a major. But if you're leaning towards a psychology degree, you should check with the department and know what requirements they will ask for, when you do declare psychology as your major.
What Will I Learn in a Bachelor's Degree Program?
A bachelor's in psychology focuses on building a foundation in the scientific elements of psychology, but most programs also help build critical thinking, leadership, organizational, and analytical skills. Some programs bring in elements of the natural sciences as well, given the overlap between biology, chemistry, and psychology.
Coursework that you'll typically find in a psychology program could include the following:
Developmental psychology
Abnormal psychology
Cognitive psychology
History of psychology
Introduction to psychological research
Psychological assessment
Ethics and psychology
Some bachelor's programs offer concentrations, or at the very least, specialized courses as introductions to specific areas of the subject. Examples of specializations include educational psychology, sports and performance psychology, clinical psychology, and forensic psychology. By taking specialized courses, you can dive deeper into specific areas and evaluate them for potential career paths.
Online Bachelor's Degree Programs
There are quite a few fully online psychology programs. You can also find hybrid programs, which combine online and in-person coursework or activities.
Online degrees have the advantages of being flexible and convenient. You can work at your own pace, according to your own schedule. Online programs may save you money as well, since you won't have to spend money commuting or on various campus fees and expenses. And, a U.S. Department of Education study suggests that online students are more successful in their education than on-campus students.
However, keep in mind that online programs are just as rigorous as those on campus. They require good time management skills and the ability to stay self-motivated.
Choosing the Right Bachelor's Degree Program
It is important that you take the time to evaluate more than one school and make comparisons. Often the first school or two that you look out will not turn out to be the best option for you.
Following are good questions to ask to help you decide which program will be the best fit for you:
Is the university or program accredited? Accredited programs are vetted by independent bodies that assess institutions and programs for quality, based on specific standards. Accreditation assures your degree will be recognized upon graduation.
Does the school/program have a good reputation? Talk to former students and do research to discover what people's actual experiences have been and whether the school's graduates get hired quickly. Go beyond the school's own website.
What relationship does the school/program have with other schools? Your school's connections to other schools may give you options beyond your program's standard coursework.
What relationship does the school/program have with employers? Having connections to employers can help facilitate internships, mentorships, and other hands-on experiences.
What types of courses interest you? While most programs have similar core coursework, see whether the program has specialized courses that appeal to your interests.
If you decide to go on and get advanced degrees, can this school offer what you need?
Does online coursework appeal to you? If you work well independently and flexible coursework appeals to you, this could be a great option.
What is the cost, and does the school offer financial aid? Be sure you know the cost of tuition, fees, course materials, and everything else that can add up quickly. Find out what kind of loan opportunities are available and what you'll have to pay back upon graduation.
Educational and Professional Advancement
As a bachelor's degree is usually the first step to the next stage of your professional life, it's important to think about what you could do upon graduation. You may want to get your feet wet in the professional world first, but further education will, in most cases, help you continue to advance in your field and hone your skills even further.
Master's Degree
You can obtain most of the entry-level positions discussed above with a bachelor's degree in psychology. For others, you may also need to earn a master's and obtain specialized certifications. Some psychology-related specialized careers requiring a master's include these areas:
Counseling, such as career and professional counseling, behavioral counseling, marriage and family counseling, or school counseling
Management positions in human services, such as careers in social work or public health
Working with people with special needs, such as rehabilitation counseling or special education
Working in specialized psychology-related career paths, such as genetics counseling, developmental psychology, or climate and environmental psychology
Doctorate Degree
To earn the title of "psychologist," you'll need to complete a doctoral degree. Generally, psychologists work in clinical, research, or teaching settings, but the setting can vary depending on the population with which you work. Here's an overview of a few common work environments:
Work with patients. Most counseling psychologists work directly with patients. The setting and types of therapies they work with vary by specialization. Examples: child psychology, clinical social work, school psychology.
Work in the business sector. Many industries need psychologists' expertise to help understand human behavior in relation to a product or service, or in human resources. Example careers include marketing, organizational psychology, and human resource counseling and management.
Work in engineering and design industries. Human factors and engineering psychologists help industries and government understand how people interact with machines and technology. They also study human traits and capacities (such as vision and decision-making in stressful situations) to help design machines and systems people can use correctly, safely and comfortably.
Work in unique industries. Psychology offers unique career paths including forensic psychology (combining clinical work with the evaluation of crime and the criminal mind to the legal system), and sports psychology (working with athletes to help them master their performance).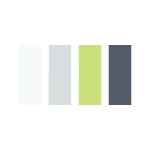 <!- mfunc feat_school ->

Featured Programs:

Sponsored School(s)

<!- /mfunc feat_school ->