Psychology Graduate Programs in North Carolina
Find Programs for Online Psychology Degrees in North Carolina
Meeting the mental health needs of any community is a challenge, given the funding issues and staffing shortages that commonly plague this field. When you look at the state of North Carolina, however, you see that some states have more difficulties than others. North Carolina is largely populated with rural and remote communities that have a very little access to primary care, much less mental health care.
<!- mfunc feat_school ->
Featured Programs:
Sponsored School(s)
<!- /mfunc feat_school ->
In response to this problem, the state government has created the Governor's Task Force on Mental Health and Substance Use (WRAL, 2015). Specific problems addressed by this task force include mental health service access in rural communities and affordability in mental health.
Psychology is known as being a flexible field. In this career field, you may work with children, adults, people with specific diagnoses, families, and businesses. If you're interested in opportunities in this industry, keep reading to find out more about conventional and online Master's degree programs in North Carolina.
What Can You Expect from Psychology Master's Programs in North Carolina?
Before jumping into a graduate psychology program, spend some time getting familiar with all of the subfields in this area of study. Psychology has evolved quite a bit in the last decade, giving students like you the chance to delve into diverse areas of concentration. For example, options in your area may include counseling psychology, clinical psychology, forensic psychology, and experimental psychology.
Most programs run for approximately two years. During your two years, you should develop a diverse set of skills and a wide knowledge base. If you choose to study, for example, forensic psychology, your curriculum may include classes like Ethics in Forensic Psychology, Evaluating Competency to Stand Trial, Psychopathology, Special Topics in Forensic Psychology, and Forensic Interviewing Techniques.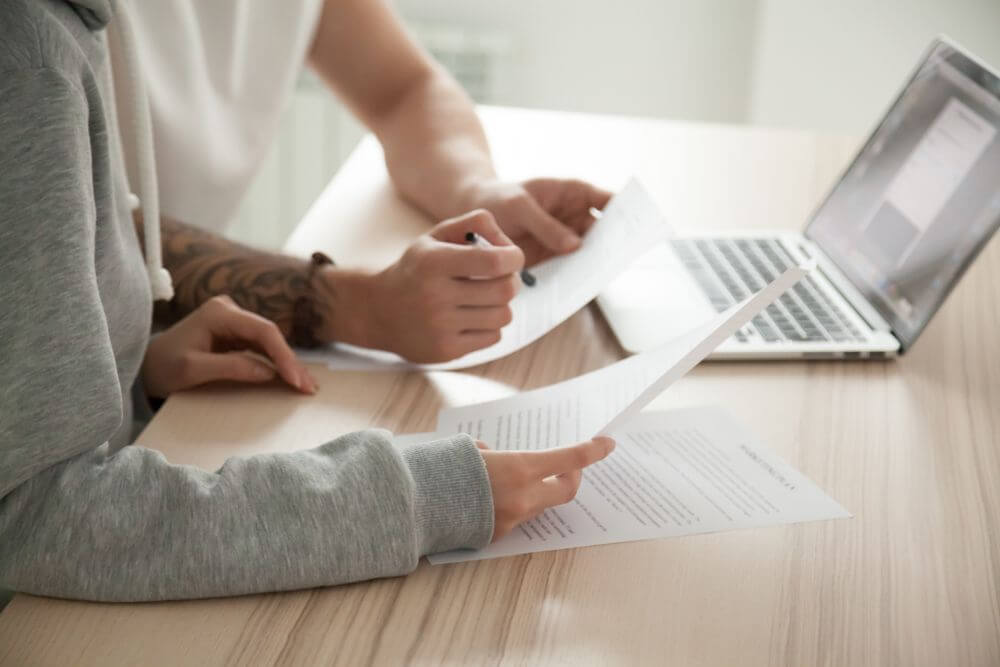 Practical experience is a given in this area of study, but there are many ways to meet this requirement. If you choose a field like clinical or counseling psychology, you can expect to complete your work hours by working with patients under the supervision of a licensed professional. If you go into a more academic specialty like biological psychology, you may complete your training in a laboratory setting. If you want to go into teaching or policy, you may create a thesis or capstone project.
In North Carolina, you may look into financial aid opportunities through your school, government agencies, and groups like the North Carolina School Counselor Association.
North Carolina psychology master's programs to consider:
Appalachian State University is located in the lovely Blue Ridge Mountains. Its goal is to offer the sense of community provided by a small college while excelling as a large research university. It offers a Master of Arts in psychology.
The University of North Carolina at Wilmington offers a variety of Master of Arts degrees in psychology. Some of the prominent areas of study include applied behavior analysis, general psychology, and substance abuse treatment.
Western Carolina University, located in Cullowhee, was founded in 1889 to bring educational opportunities to the Western part of the state. It is currently responsible for educating 9,000 students. Its multiple Master of Arts programs in psychology include clinical and experimental psychology.
Working with Your Master's Degree in Psychology in North Carolina
In general, the demand for graduate-level psychology professionals is high in North Carolina. Rural areas are notoriously underserved, so you may have even more opportunities if you are willing to work in a rural or remote community. Professionals who dedicate several years of their career to these areas may even qualify for special loan forgiveness programs.
By the year 2022, O*Net anticipates a 16% increase in clinical psychology jobs in North Carolina (2015). Psychology teachers may experience a 13% growth in job openings during this time (O*Net, 2015). Salaries vary considerably between career paths. Clinical psychologists earn an average income of $55,100 per year in North Carolina, while psychology teachers bring in an average of $63,500 per year (O*Net, 2015).
Studying psychology can be professionally rewarding for you, but it can also make a big difference to the people of North Carolina. By reaching those with little access to mental health services, you can ensure that people in your community get the help they need. Request information from Master's degree programs in psychology in North Carolina today.
North Carolina Master's Degree in Psychology Curriculum
Once you've decided to take your psychology education to the next level, you may be ready to start comparing Master's in psychology programs in North Carolina. Across the board, admissions requirements tend to be fairly similar.
You need a Bachelor's degree from an accredited university. Some schools require that your Bachelor's degree come from psychology or another social science, while others accept students from other academic disciplines. However, from there, program standards vary. Counseling-based accredited psychology Master's programs in North Carolina tend to require a greater amount of credits when compared to research-based programs.
By comparing North Carolina Master's degree in psychology programs, you may discover which route is well-tailored to your career path.
Master of Science in Psychology
Earning a general Master of Science in psychology may open you up to the greatest variety of psychology careers, since it provides experience in several areas of expertise. The average North Carolina Master's in psychology program requires that you earn 33 credits, which the average student may be able to do in two years of full-time study.
Classes Required for Master of Science in Psychology
Psychological Research Methods: Explore different techniques to conduct psychological research, analyze evidence for validity, and apply research to clinical situations.
Learning and Behavior Analysis: This course looks at how human beings learn and how these processes affect human behavior.
Advanced Psychopathology: Find out how mental illness is diagnosed and what symptoms psychological professionals look for during the diagnostic process.
Conceptual Issues in Behavior Analysis: Any analysis of human behavior is prone to errors and flaws. Students in this course learn about these issues and how to avoid them.
Master of Science in Industrial/Organizational Psychology
If you're interested in the business applications of psychology, consider studying industrial/organizational psychology at the graduate level. Some of the best psychology Master's programs in North Carolina offer I/O degrees. These degrees specialize in corporate culture, the effects of the workplace on human psychology, and helping employees stay mentally healthy.
Classes Required for Master of Science in Industrial/Organizational Psychology
Organizational Development and Change: In this class, learn about how organizations are structured and how change can occur at an organizational level.
Job Attitudes: Learn about the different ways that employees' attitudes may manifest, which factors contribute to positive or negative work attitudes, and how you can create positive work attitudes.
Talent Acquisition: Find out what it takes to attract real talent to an institution and what it takes to retain highly-qualified employees.
Measurement in Organizations: Students in this course find out how to measure performance, progress, and growth at the corporate level.
Organizational Research Methods: This class covers techniques used in the development of industrial/organizational psychological research. You may also learn how to create case studies for different organizations to assess their growth.
Master of Science in Health Psychology
The field of health psychology looks at the development of healthy behaviors and the maintenance of healthy behaviors. This is an option that is becoming increasingly popular at many Master's in psychology programs in North Carolina. In this state, the average health psychology program includes 40 credits.
Classes Required for Master of Science in Health Psychology
Aging and Public Policy: Learn how aging has changed in recent decades and the effects of the increased lifespan of Americans. This class covers the role of public policy in the protection of the aging population.
Community Epidemiology: Find out how disease spreads and what steps health professionals can take to halt infections.
Health Behavior Change: Discover which factors determine whether or not a health behavior change is effective and how people can make long-lasting changes in their lifestyle.
Community Health Planning and Evaluation: This class shows you how to create community-based health efforts and how to evaluate their success over their lifespan.
Assessment and Development of Physical Fitness: Physical fitness is a key part of public health initiatives. This course looks at the development of fitness programs and the process of getting people to stick with them.
Master of Arts in Marriage and Family Therapy
To earn a degree in marriage and family therapy, you need to earn at least 60 credits. The average marriage and family therapy program includes 66 credits of coursework. On our list of psychology Master's programs in North Carolina, you may find that marriage and family therapy is a widely available option.
Classes Required for Master of Arts in Marriage and Family Therapy
Diagnosis of Mental and Emotional Disorders: Learn about the role that disorders play in marital and familial issues, and how psychological professionals diagnose these disorders.
Assessment and Treatment Planning in Family Therapy: Discover key processes for assessing marital and family relationships before creating a treatment plan.
Family Therapy: Children and Adolescents: Delve into the needs of children and adolescents in counseling settings and learn techniques for meeting those needs.
Emerging Cross-Cultural Issues in Families and Communities: Explore techniques for addressing cultural needs in family therapy settings. You may learn about cultural differences and how they play out in close relationships.
Couples Therapy, Theory, and Techniques: Learn about the goals of couples' therapy sessions, how you may connect with couples to help them communicate more effectively, and which techniques you may use.
Ready to learn more about earning an advanced psychology degree?
Contact accredited psychology Master's programs in North Carolina to explore local options.
Master's in Psychology Jobs in North Carolina
Mental health counselor
Marriage and family therapist
Social and community services manager
The career options available to you after graduation are largely dependent on which type of Master's degree you decide to earn. With a counseling North Carolina Master's degree in psychology, you may need to go through over 1000 hours of supervised experience before you can work independently. However, once you clear that hurdle, you may be able to become licensed as a mental health counselor, family therapist, or substance abuse counselor.
With a general North Carolina Master's in psychology, you may go into research or you may consider clinical careers. Licensure is mandatory for a clinical career, but you may be able to work in research as an assistant without any advanced license. This is particularly beneficial for those who want to influence change in the psychology industry.
An advanced psychology degree may also permit you to start working in the social services. North Carolina is home to many nonprofit agencies and government agencies that rely on public funding for their daily operations. As a social services manager, you may run programs for families, homeless residents, people with substance abuse issues, and other underserved populations. You may also have the option to work with developmentally disabled adults, special education programs, or public health programs.
This could be the perfect time to earn a Master's degree in psychology.
Browse our list of North Carolina programs and contact the schools that fit your needs.