Sports Psychology Career and Education Information
At the start of the 1983 season, Steve Sax made a bad throw. In fact, it was a bizarrely bad throw for anyone to make, let alone one of the hottest players in baseball. As the season wore on, Sax's throwing got worse. The easier the throw, the more trouble it gave him. The problem wasn't physical. It was mental.
Sports psychologists understand the mental side of the game and work with players—whether they're struggling or cruising—to stay sharp. This page details what sports psychology is, how to become a sports psychologist, and where to get more information.
<!- mfunc feat_school ->
Featured Programs:
Sponsored School(s)
<!- /mfunc feat_school ->
What Does a Sports Psychologist Do?
Sports psychologists help athletes perform their best. They use strategies such as visualization and relaxation in the run-up to competition. They create routines to automate actions like free throw shots or penalty kicks. They discuss the pressures athletes face and develop coping strategies to face their fears. And they motivate athletes to meet their own goals.
As many sports rely on walking a fine line between aggression and control, a sport psychologist might help a football player keep his head. Or they might work with a do-it-all basketball player to communicate better with her team.
Sports psychologists are invaluable to injured athletes, who often want to play before they're ready. Ideally, a psychologist would keep such players focused during recovery and help them set realistic expectations for their return.
Sports psychologists don't always work with professionals—they're needed at all athletic levels. In fact, kids face a lot of pressure from parents, coaches, and peers. A sport psychologist may work with them or their coaches to keep things fun.
Sports Psychology Salary
Sports psychologists reported an average annual salary north of $70,000 on PayScale as of May 2019. That varies with experience. New sports psychologists earn $69,000. It bumps up to $77,000 with five to nine years on the job. And past 10 years, sports psychologists earn $96,000 on average.
That's roughly in line with what psychologists earn in general. Yet sports psychologists may have a higher ceiling, if they're able to parlay their knowledge and experience into hands-on practice with elite professional athletes.
How to Become a Sports Psychologist
To become a sports psychologist, you'll need a doctorate in psychology. However, you can become a Certified Mental Performance Consultant (CMPC) with just a master's degree in sport science or psychology and job experience. That might boost your hiring prospects in a related field. Athletic trainers, for instance, are focused on the physical side of athletics, working with athletes to prevent and recover from injuries. Coaches develop players' skills and adopt team strategies for victory. Both professions may benefit from integrating the mental approach to games in their work.
Here are the steps to become a full-fledged sports psychologist:
Earn a bachelor's degree, preferably in psychology, kinesiology, exercise science, or sport science. Extra points for a double-major or major-minor that shows you understand both the human mind and the athlete's experience.
Grab that master's degree. For most, this will be a stop along the way to a doctorate, but it is possible to find jobs as a counselor or clinical therapist with just a master's degree and licensure. That's because many programs use athletics as one treatment avenue for patients with mental health or substance abuse issues. (You could potentially skip this step and go straight to a doctoral program.)
Earn a doctorate. This is the only real way to get in the game. If you already have a master's, budget four more years to get this degree.
Complete an internship/practicum. You may get this in your academic program, but you'll likely need additional hands-on learning afterward to be eligible for licensure and/or certification.
Get licensed. It's standard for psychologists to need licensure from the state in which they work. That typically involves 1) getting a doctorate in psychology, 2) undertaking supervised professional experience, and 3) passing an exam, typically the Examination for Professional Practice in Psychology (EPPP).
Earn a certification to boost your resume. Though not required, earning certification, such as the CMPC from the Association for Applied Sport Psychology, looks good to employers and exposes you to a network of your peers.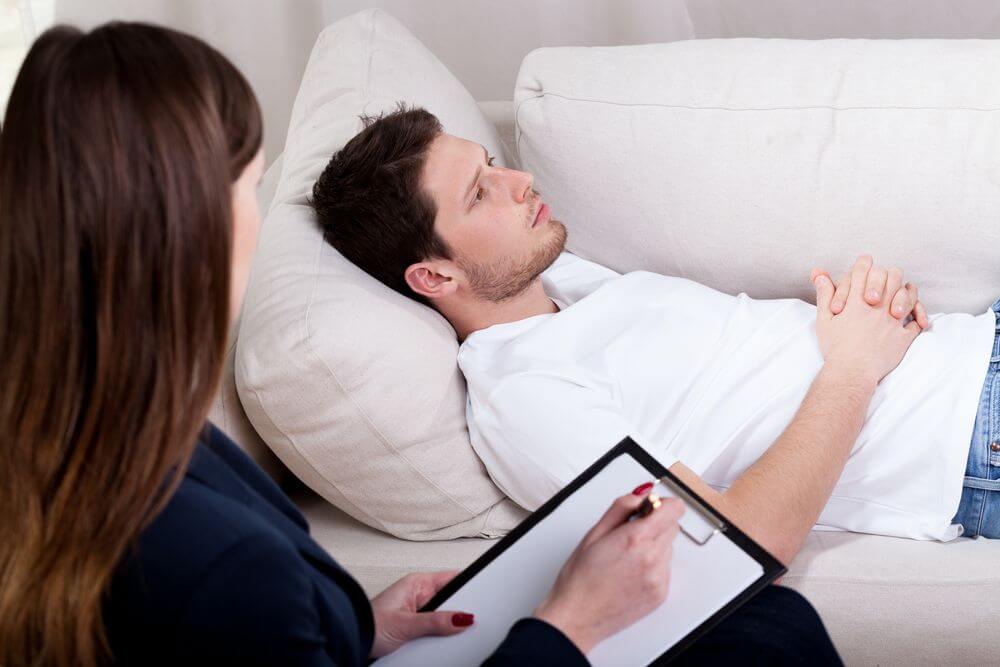 Sports Psychology Degrees
Undergraduate Requirements for Sports Psychologists
There are relatively few sports psychology bachelor's degrees. Those that do exist tend to be a concentration within a psychology degree. If your dream school doesn't have a program, consider majoring in kinesiology, exercise science, sport science, or, better yet, psychology.
Admission Requirements
Standard requirements for entry into a bachelor's degree program include a high school diploma or GED, plus a 2.0 GPA or better. After being admitted to the school, you may have to take college-level courses in introductory psychology and statistics before officially being accepted into the program.
Courses
Here are five courses you're likely to see in an undergraduate sports psychology degree and how they can prepare you for a graduate program:
Introduction to Psychology: This is the basis for all that follows. It introduces psychology as a scientific method for studying how the mind works and how it affects behavior.
Introduction to Sport Psychology: Students in this course begin learning how the mind affects performance.
Psychology of Coaching: No relationship in athletics is as intimate as the one between athlete and coach. Here, you should learn about how good relationships are crafted.
Research Design: The study of psychology rests on conducting research. This course covers how to ask the right questions about human behavior, make hypotheses, and create studies that describe or explain what's happening.
Probability and Statistics: Research leads to data. A statistics course should help you organize and interpret that data.
Master's in Sports Psychology
Sports psychology graduate programs can be labelled as either a Master of Science or Master of Art. There are also Master of Education programs geared toward counselors in an instructional setting. Look for titles like Performance Psychology, Sport and Exercise Psychology, and Applied Sport Psychology. For many schools this subject is a concentration within another program. For instance, you might earn an exercise science, psychology, or counseling degree with a concentration in sport psychology.
Admission Requirements
Here's what a standard master's program might require of applicants:
a bachelor's degree, preferably in psychology, or foundational coursework in the discipline; if you can gain admission without these, you'll likely have to complete several prerequisites
reference letters, with at least one coming from an undergraduate professor
a minimum GRE score of around 300
a minimum GPA of 3.0
That said, each program is unique. For instance, some allow GPAs of 2.0. Others are more geared toward exercise science majors and are thus used to admitting students without a psychology background.
Courses
Graduate courses get deeper into the subject matter. Here are some common ones for sports psychology degrees:
Ethics: Any client-based relationship involves dealing with sensitive personal problems. This course should help as you begin navigating tricky issues.
Psychopathology: This is the study of mental illnesses. It's particularly important if you pursue a mental health career, as exercise and sports is one treatment avenue.
Counseling skills: This course builds interpersonal skills and emphasizes relationship-building strategies like empathy and respect.
Developmental psychology: Sports psychologists can work with people of all ages. This course introduces students to how humans' thoughts and behaviors change over their lifetime.
Business Principles: Recognizing that not everyone goes on to earn their Ph.D., some master's programs add a business course to help graduates become fitness entrepreneurs and personal trainers.
Graduation Requirements
Provided you enter with all the prerequisites, a standard master's degree in sports psychology should require at least 36 semester credits. That translates to at least one year at a full-time rate. However, many programs demand more credits, with an expectation of two years to complete the degree.
The program structure typically requires coursework at the beginning, with a practicum or internship toward the end. A master's thesis may top it off, though some programs replace this with an exam or skip it entirely, especially if they emphasize clinical or counseling work over research.
Doctorate Programs in Sports Psychology
The standard doctoral degree in sports psychology is a Ph.D., but some earn a Psy.D. instead. The latter program is more clinical-focused, so it may have fewer research course requirements.
Admission Requirements
Before entering a doctoral program, you won't necessarily need a master's degree in sports psychology, but it's fairly common for a program to require one. Regardless, you will need to have a strong foundation in the discipline. And, like with a master's, you'll probably be asked to supply academic references, GRE scores, and academic transcripts. It's common for programs to seek applicants with a 3.0 GPA and above-average GRE scores in verbal and quantitative reasoning, as well as a 4 or better for analytical writing.
Courses
Doctoral degrees are highly individualized to your interests, but they are typically structured to include coursework in the concentration, related disciplines, research and statistics, and instruction methods. Many courses may be recognizable from prior studies—such as psychopathology, principles of counseling, and research design—but are for higher-level students. Here are some staple Ph.D. courses:
Sport and Exercise Psychology: This one covers all the basics of the field, including how to motivate, maintain focus, channel aggression, and spur teamwork.
Exercise Physiology: The course looks at how the body reacts to exercise in the short-term and over the long run.
Law and Ethics: Vitally important, as they feature on the licensure exam, law and ethics coursework may help you navigate issues when working with clients.
Pedagogy: Ph.D. students are often expected to teach in return for funding. This course should show you how to structure a class and instruct undergrads.
Proposal Design: The Ph.D. dissertation is your chance to conduct original research and say something new. Here, you'll work with a professor to think through questions that need answering.
Graduation Requirements
A typical Ph.D. in sport psychology is 90 semester credits. Much of that is a dissertation plus the research and statistics coursework needed to tackle it. The likelihood of a practicum depends on the program's emphasis. Some aim to produce researchers and teachers, whereas others provide real-world opportunities to work with clients.
Licensing and Certification for Sports Psychologists
Licensure is mandatory to practice as any type of psychologist, but you may not need one if you're planning on teaching. Licenses are granted by the state in which you practice. Unlike licensure, certification is optional. It's a way of signaling your involvement in the field.
Licensing Requirements
All 50 states' psychology boards are represented on the Association of State and Provincial Psychology Boards (ASPPB), which administers the standard licensure test, the Examination for Professional Practice in Psychology (EPPP). Licensure requirements can get very specific. Thankfully, the ASPPB maintains an interactive map to display the requirements in your area, though you should still contact your state board to double-check.
Most state boards require a doctoral degree in psychology, a passing score on the EPPP, and a year of supervised post-doctorate work. You may also have to pass a test on local laws and ethics as well as an oral exam. The EPPP itself covers eight broad topics, summarized below:
biological psychology
cognitive psychology
social psychology
developmental psychology
pathology
treatment
research methods and statistics
ethical and legal issues
Certifications
The American Board of Professional Psychology (ABPP), the main certification body for psychology, does not have a specialty board for sports psychology, though you might pursue a certification in counseling. The Certified Mental Performance Consultant (CMPC) from the Association for Applied Sport Psychology is for sport psychologists willing to be mentored in a professional setting. Moreover, you can earn it with just a master's degree. Another possible certification is from the lesser-known American Board of Sport Psychology, which requires a test, practicum, and project.
Traits of Successful Sports Psychologists
A recent study drew upon existing research and original interviews to determine the traits of effective sports psychologists. It found empathy and trustworthiness to be essential. This makes intuitive sense, as you'll need to develop rapport in order to get the most out of the athletes you help.
Additionally, successful sports psychologists get along with others easily through being "approachable and agreeable." They also need self-confidence because athletics is a high-pressure environment in which even champions can stumble, filling fans and spectators with doubt.
If those traits don't describe you, don't fret. You can still contribute research and move the field forward.
Resources for Sports Psychologists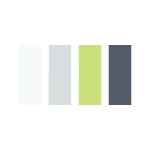 <!- mfunc feat_school ->
Featured Programs:
Sponsored School(s)
<!- /mfunc feat_school ->