Child Psychology Degree Programs
Charles Darwin is the father of the theory of evolution, but the bearded biologist's work can also be considered the genesis of child psychology—indirectly, at least. In 1840, the famed scientist began collecting data on the growth and development of his own child as if he were studying a new, unidentified species. Fast-forward 180 years and child psychology is one of the fastest-growing and most important specialties in the field.
Human beings experience more emotional, psychological, biological, and behavioral changes during childhood than in any other period of their lives. Child psychology is the study of that dynamic and crucial period of development. This page will introduce you to the specialty subfield of child psychology, describe what a child psychology degree program covers, and explain what kind of training and education it takes to earn the coveted title of "child psychologist." You'll learn what child psychologists earn, where they practice, how they're licensed, and the traits that separate the good ones from those who are truly great. Child psychologists are trusted with what just might be the country's most valuable resource—the minds of its' children. Here's a look at what it takes to earn that trust.
<!- mfunc feat_school ->
Featured Programs:
Sponsored School(s)
<!- /mfunc feat_school ->
What is a Child Psychologist?
A child psychologist is a trained, licensed professional who observes, researches, diagnoses, and treats emotional, behavioral, and psychological difficulties in young people from birth through the end of adolescence. If you choose this career, you could work with infants, toddlers, children, or adolescents in any setting where they live, learn, play, and grow.
According to the American Psychological Association (APA), child psychologists have specialized knowledge that separates them from generalists in the field. In order to succeed, you'll have to develop an intimate understanding of the needs of children and adolescents, and how they're affected by social contexts like family structures and school. You'll be expected to understand how they develop cognitively and behaviorally, and how changes in social structure or biology can affect that development.
As a child psychologist, you'll study, assess, and treat things like biological vulnerabilities, stress, and social problems in children. You'll examine how children cope with developmental changes and work with children through periods of trauma and loss. In other cases, you might take on young patients struggling with health problems, cognitive deficits, significant mental disorders, or emotional and developmental problems.
If this kind of work stirs your passions, you'll have to commit years of your life to training and education during the pursuit of more than one advanced degree. Although diplomas will be the physical validation of your hard work, you'll come through your journey with something much more valuable than a framed piece of paper on your office wall. Psychologists emerge from their training with a powerful set of skills that they'll use to treat the children they serve. You'll learn assessment skills like evaluation and testing as well as intervention techniques like behavior management and psychotherapy. You'll learn how to develop prevention programs that deal with challenging dynamics like teen pregnancy, addiction, bullying, and obesity. Your training will also teach you how to work with other professionals, conduct research, and contribute academically at the highest levels of your field.
Your career options are as varied as the children you'll serve. You might choose a career in specific environments like schools, group homes, juvenile facilities, or private practice. You might work with unique populations like minority communities, homeless children, or LGBT teens. You could also pursue a career working with children struggling with specific conditions like autism or eating disorders. Either way, your work will be challenging, trying, and difficult, but noble and necessary.
Child Psychologist Salary and Job Growth Information
How Much do Child Psychologists Make?
According to the career and salary site PayScale, the average annual salary for child psychologists in 2019 is about $69,000. That said, it's a field where experience pays. The average salary in the first two decades doesn't change that much—the average entry-level salary is $67,000 and the average salary for years 10-19 is $73,000. The most experienced child psychologists, however, those with 20-plus years of in the field, earn an average of $96,000 a year.
The Bureau of Labor Statistics (BLS) does not compile data for child psychologists specifically, but the government agency does provide detailed information about the field of psychology in general. Not only are there more psychologists working in California than anywhere else, but Golden State psychologists earn more on average than their colleagues in any other state. Here's a look at the top five highest-earning states for psychologists according to BLS data from May 2018, the most recent period from which data was available:
California: $114,860
Maryland: $112,330
Kansas: $102,910
Washington: $102,760
New York: $99,640
Career Growth for Child Psychologists
Here, too, it's difficult to project exactly how quickly the subfield of child psychology is growing—but it is possible to read between the government data lines. The general field of psychology is projected to grow at a rate of 11% between 2016-2026, according to BLS. That's already much more significant than the 7% rate for all occupations. However, school, counseling, and clinical psychologists—many of whom are child psychologists—can expect their fields to grow by a rate of 14% over the same time period. That's double the average for all occupations.
Some states employ far more psychologists than others and, not surprisingly, the states with the most psychologists tend to be the states with the most residents. Here's a look at the states with the highest number of general psychologists, according to BLS data from May 2018:
California: 2,080
Florida: 1,330
Massachusetts: 980
Texas: 740
Maryland: 630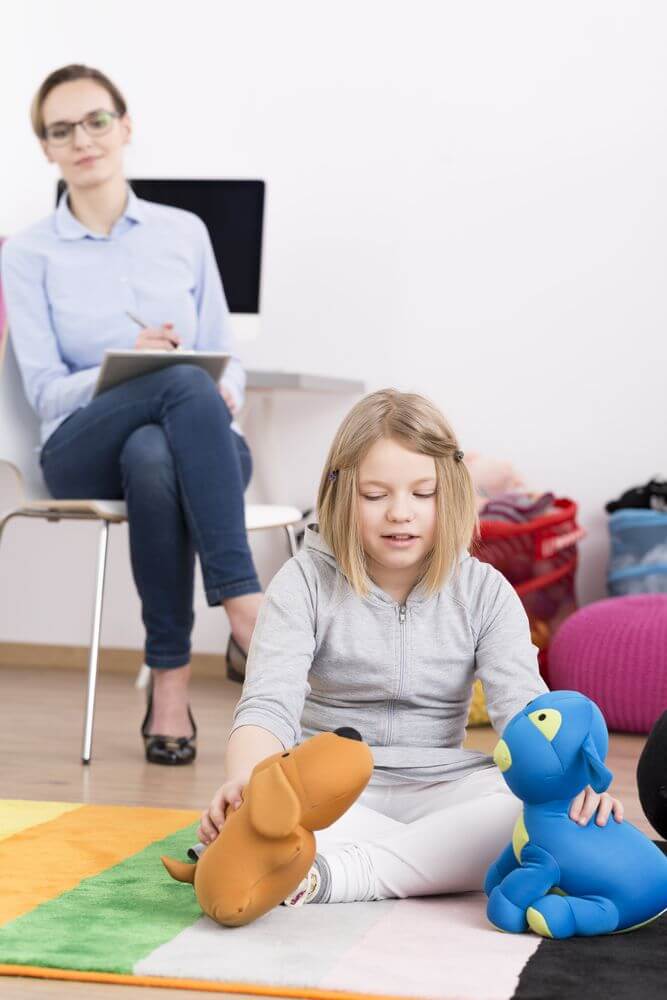 How to Become a Child Psychologist
The road to becoming a child psychologist includes at least two, or perhaps three post-high-school degrees, as well as hands-on fieldwork, necessary licensure, and optional certification.
The steps to become a child psychologist are discussed below.
Earn an Undergraduate Degree
The first step is to choose an undergraduate program. Although it's possible and common to pursue a bachelor's degree in general psychology and then steer toward a specialized concentration during graduate study, many schools offer field-specific specialty areas of study at the undergraduate level. Among the most popular are child psychology, child and family studies, developmental psychology, cognitive and behavioral psychology, and human development.
Earn a Master's Degree (Optional)
In order to earn the title of "child psychologist"—or any psychologist, for that matter—you'll have to earn a doctorate. A master's degree, however, will qualify you to become a counselor or therapist who can legally work with children or any population. Although you must have a bachelor's degree to enter a master's program, a master's degree is not always a prerequisite for entering a doctoral program. So if a doctorate and the title of "psychologist" is your ultimate goal, you can more than likely skip this step.
Earn a Doctorate
Every working child psychologist holds a doctorate—you can't earn the title of "psychologist" without one. The highest academic credential you can earn, doctoral degrees are delivered through both Ph.D. and Psy.D. programs. The important differences between those two formats will be discussed farther down the page.
Complete an Internship/Practicum
Unlike undergraduate education, which focuses almost solely on academic coursework, doctoral study requires you to complete an extended, hands-on practicum or internship. This supervised fieldwork gives you real-world experience that takes your training beyond just book learning. You need to complete a practicum or internship not only to graduate from your doctorate program, but also to satisfy your state board when it comes time to get your license.
Earn a Certification (Optional)
While you need a state license to work as a psychologist, board certification is optional. The term "board" does not refer to the state boards that are charged with issuing licenses. Instead, it refers to the American Board of Professional Psychology (ABPP), whose specialty boards award certifications for some concentrations. One of those specialties is clinical child and adolescent psychology.
Get Licensed
Like all psychologists, child psychologists must be licensed in order to practice and treat patients in every jurisdiction in America. States are responsible for vetting candidates and granting licenses, and the process for earning a license varies from state to state. Three requirements, however, are universal: you must earn a doctorate, you must complete an internship or practicum, and you will be required to pass a comprehensive examination.
Child Psychology Education
Bachelor's Degree in Psychology
In order to be accepted into an undergraduate program that culminates in a bachelor's degree in psychology, you'll need to have a high school diploma or equivalent credential. Virtually all programs also require you to have a satisfactory score on a standardized test like the ACT or SAT, but the definition of "satisfactory" varies by school and program. In most cases, you'll also have to submit a letter of intent, a writing sample, and letters of recommendation in addition to meeting minimum GPA standards. That standard is often 3.0 or better, but in some cases, a 2.5 will do. In other cases, your admission will be contingent on your class percentile ranking.
If you've already earned an associate degree, that will satisfy the first two years of the four-year program, provided all of your credits transfer, but minimum GPA standards apply in that case as well. In order to graduate, you'll have to complete in the neighborhood of 120 credits, although that varies by program. Many of those credits will be general education electives, but you should be sure to take certain classes that will prepare you for graduate school. Those include courses that are likely to be part of your core requirements, including introduction to psychology, ethics, and child psychology and development.
Master's in Child Psychology
A master's degree is not necessary for admission into many doctoral programs, but earning one can increase your knowledge and marketability. Although it will not earn you the title of "psychologist"—that only comes with a doctorate—a master's degree does qualify you to work as a therapist or counselor. Common programs include M.A. in child psychology, M.A. in psychology with a concentration in child development, and M.A. in child and adolescent development.
Admission Requirements
Admission into a master's program requires you to:
Have completed a bachelor's program, usually with a GPA of 3.0 or better.
Take the Graduate Records Examination (GRE). This is a requirement for many, but not all programs.
Submit a letter of intent and reference letters.
Complete an internship. This is necessary for some, but not all programs.
Courses in Child Psychology Master's Programs
Here's a look at some of the most common courses you'll encounter in graduate school.
Learning and cognition: You'll learn how children, and people in general, acquire and retain knowledge, and what barriers impede their learning.
Child and adolescent development: These kinds of classes include coursework that covers the unique and rapid mental and physical changes that take place during the course of a person's life from birth to adulthood.
Interviewing techniques: This is an important class because it covers the strategies and techniques used to communicate with your patients and discuss even the most sensitive subject matter.
Psychological statistics: This course teaches you how to use formulas and theorems to develop models and record psychological data.
Principles of neuroscience: You'll learn the fundamentals of neuroscience, which deals with the structure and function of the nervous system.
Graduation Requirements for Child Psych Master's Programs
In order to graduate from a master's program you'll need to:
Complete the required number of credits, which is usually in the neighborhood of 33.
Maintain a minimum GPA or letter-grade average, usually 3.0 or B.
Complete a thesis: Many programs require students to propose and complete a research project called a thesis.
Complete a non-thesis program: Other programs offer the option of a non-thesis track. This includes an alternative to fulfilling the research requirement.
Complete an internship: In most cases, graduate programs include an internship, practicum, or other supervised fieldwork.
Doctorate in Child Psychology
A doctorate is the final piece of the academic puzzle in your quest to become a licensed child psychologist. There are two different types of doctoral degrees. Both qualify you to treat patients, teach at the university level and earn you the title of "psychologist," but there are differences. A Doctor of Philosophy in psychology, or Ph.D., prepares you for a career in research and academia. A Doctor of Psychology, or Psy.D., is geared more toward treating patients in clinical settings.
Admission Requirements
Doctoral programs are the most competitive, most selective, and most challenging in the entire world of academia. In order to be accepted into one, you'll have to:
Have earned a bachelor's degree with a minimum GPA, which in most cases is 3.0 or better.
Completed the GRE with a minimum score required by the program, often 297 or above.
Demonstrate a significant interest and background in psychology. Most programs require you to have taken 18 or more credits in psychology during your undergraduate study.
Submit letters of recommendation and a letter of intent that expresses your interest in the field and commitment to the program while also demonstrating your moral character, personal stability, and scholastic ability.
Courses in Child Psychology Doctorate Programs
The coursework you encounter in a doctoral program, which prepares you for both the licensure exam and work in the field, is likely to include:
Diagnostic interviewing: This type of coursework is critical because it provides advanced study on the communication techniques and evaluation strategies you'll use to diagnose and assess patients.
Psychobiology: You'll learn about the body's physiological mechanisms and how they affect and influence psychological disorders.
Behavioral assessment: Classes like this will teach you to assess behavior through techniques like self-reporting, naturalistic observation, and monitoring.
Child and adolescent intervention: This course will teach you how to perform evidence-based interventions on children and adolescents after selecting and developing individualized treatment plans.
Pre-practicum: Here you'll have the opportunity to observe and document professionals in the field as preparation for your practicum.
Graduation Requirements
The requirements for graduation will vary considerably depending on whether you pursue a Ph.D. or a Psy.D., the latter of which are generally less competitive and shorter in duration. Ph.D. programs include 115 credits or more and can take five to seven years to complete. Psy.D. programs usually run four years and contain 90 or so credits. Both begin with academic coursework and then move into supervised fieldwork in the second portion of the program. You will also be required to complete a comprehensive research dissertation.
Licensing Requirements
Every psychologist must have a license in order to work. The governing boards of America's 50 states are the organizations that award those licenses. According to the APA, some people might be exempt in some states in some situations, but those cases are rare.
Presuming you're in the vast majority of people who require a state license, you'll have to:
Meet your state's educational requirements: All states require you to first earn a doctorate degree from an accredited institution, and some require the program to be accredited by the APA, as well.
Accrue supervised clinical hours: All states require you to complete a certain number of hours of supervised fieldwork. The number of hours varies by state.
Gather documentation and materials: You'll need to gather proof of how many clients you've worked with and what kinds of issues and symptoms you've treated during your practicum or internship.
Apply with your state board to sit for the Examination for Professional Practice in Psychology (EPPP), a comprehensive multiple-choice exam administered by the Association of State and Provincial Psychology Boards (ASPPB).
Pay your licensing fee: Once you pass your test, you'll have to pay a licensing fee. Fees, too, vary by state. The APA states that fees range from $500 to $1,000.
Child Psychology Certification
Certification is not required, but it provides an extra layer of education, training, and credibility that might serve to elevate your status among both patients and potential employers. The APA "has no official position on certification," but the organization has profiled and interviewed many professionals who say earning board certification has paid both financial and professional dividends. The Mayo Clinic, for example, requires psychologists hoping to work there to be certified or in the certification pipeline.
The board that awards specialty certification is not the same as the state boards that issue the licenses that legally qualify you to work. The American Board of Professional Psychology (ABPP) recognizes and awards certifications for 15 different subfields, one of which is clinical child and adolescent psychology. The American Board of Clinical Child and Adolescent Psychology (ABCCAP), a specialty board of the ABPP, exists "to recognize, certify, and promote competence in the specialty."
The APA reports that fewer than 5% of psychologists who qualify for certification are actually certified. If you choose to join this elite group of professionals, you should register with the ABPP as soon as possible. The organization has an early-entry program that allows you to work toward certification while you're still in graduate school. ABPP will even pair you with a board-certified mentor to help you train and study. The three-part certification process entails applying and submitting your credentials, demonstrating your background and qualifications through what's called a "practice sample," and then finally taking a comprehensive oral examination. ABPP has produced a handy infographic that spells out all the information at a glance. Fees are $125 for regular and senior, $65 for early career psychologists, and $25—$100 off for early entry candidates.
What Makes a Successful Child Psychologist?
Child psychologists are as unique and diverse as the children they serve. Each one brings their own perspective to the work. All who succeed in the field, however, have a few things in common.
Passion: Child psychology is more of a calling than it is a career. If you want to succeed, you'll have to eat, sleep, breath the work. A passion for children and an unquenchable thirst for knowledge about their minds and emotions must be the driving force behind your mission to become a child psychologist.
Patience: For medical doctors, treating and diagnosing can be as simple as running some tests and writing a prescription. Cracking the code of a child's tormented mind, however, is a much longer, less exact, and often frustrating process.
Dedication: When you're a child psychologist, your work doesn't end when your session with your patient is over. Techniques and methods are always evolving, research is always emerging, and the field is always in flux. The best psychologists are dedicated to staying on the cutting edge of the latest trends and information.
Reliability: You'll develop deep bonds with the children you serve. They'll look to you as a point of stability in what might otherwise be an unstable life. Your ability to keep appointments, be punctual, and dedicate yourself wholly to your patients will be a deciding factor in your ability to gain their trust.
Empathy: The children you serve will come from a variety of backgrounds and life experiences. The ability to empathize with them—to put yourself in their shoes—is one of the most important factors in whether or not you can understand, diagnose, and treat their conditions.
Resources for Child Psychologists
One of the best things you can do to enrich and improve your training is to enhance your education with supplemental resources not directly related to your coursework. Here's a collection of videos, trade journals, industry organizations, and articles to get you started.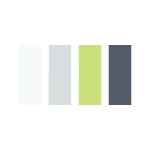 <!- mfunc feat_school ->

Featured Programs:

Sponsored School(s)

<!- /mfunc feat_school ->