Mississippi Psychology Programs
Find Programs for Online Psychology Degrees in Mississippi
There are many reasons that psychology is one of the most popular major choices across the United States. The information gained in this degree path can be put to use in a variety of settings, making it one of the more versatile degree choices available. If you're not sure which career path you'd like to pursue, you can still feel fairly confident that psychology may have a positive impact on your professional growth.
Luckily, there are many Mississippi schools with psychology programs. You may be able to choose from an undergraduate program or a graduate program, depending on your career goals and your prior education at the college level.
It's important to use the professional and educational resources at your disposal if you want to get more out of your degree. The Mississippi Psychological Association supports psychology students in several different ways, from legislative representation to scholarships and mentorship opportunities. You may also begin to build a strong network of psychology contacts.
If psychology sounds like the field for you, the first step is finding the right school for you. Use our school listings to contact psychology programs in Mississippi.
Psychology Education in Mississippi
Though you may earn a degree in the general field of psychology, you must study several different areas of this field to complete your degree. You may explore the history of psychology, learn about the ways in which psychology is applied to various fields, and explore specialties of this subject. The amount of experience you get in your degree depends on your degree choice. Associate's degrees and bachelor's degrees tend to offer the knowledge needed for entry-level careers, while master's and doctoral programs may prepare you for higher-level clinical positions.
While completing your education, you may complete a multifaceted curriculum of courses. Classes you may be required to take include General Psychology, Brain Science & Behavior, Social Psychology, Experimental Social Psychology, and Laboratory in Psychology. More advanced classes that your school may offer include Multicultural Psychology, Environmental Psychology, Psychology of Parenting, and Applied Behavior Analysis.
Look into different scholarships and grant programs to make the most of your education. The Mississippi Scholars Program offers significant financial support to students who demonstrate academic success. Rise Up Mississippi! is another popular financial aid program. Undergraduate scholarships that may be available include the Zed Houston Burns Scholarship, the Betty Dukes Craft Scholarship, and the Annelle Bonner Scholarship.
Outlook for Psychology in Mississippi
As you prepare to graduate with a psychology degree, you may want to look at your career options and begin planning appropriately. If you know what careers you're interested in, you may wish to complete a relevant internship or practicum while attending school.
There are several entry-level careers you may be interested in. Community service managers, who may serve various at-risk populations ,earn an average salary of $45,080 per year in Mississippi (Bureau of Labor Statistics, 2013). The average annual salary for a psychiatric aide is $18,590 per year (BLS, 2013). In the position of social and human service assistant, the average salary is $25,120 per year (BLS, 2013).
You may be able to look into clinical positions if you complete a graduate degree. Psychology professors in Mississippi claim a median income of $56,210 per year (BLS, 2013). In the field of clinical psychology, skilled professionals claim an average salary of $53,210 per year (BLS, 2013).
If you're interested in the field of psychology, you need to find the right degree program for you. Take the first step now by contacting psychology programs in Mississippi to learn more about your options.
{{ school.SchoolName }}
See more programs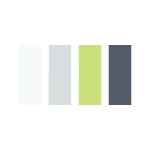 Additional Psychology Schools in Mississippi