Indiana Psychology Programs
Find Programs for Online Psychology Degrees in Indiana
A degree in general psychology is one of the more flexible degree programs to pursue. Potential career options for those with psychology degrees may include university professor or researcher, clinical psychologist, behavior analyst or employee trainer. In Indiana, the demand for general psychologists is increasing due to increasing mental health insurance coverage.
No matter what career field you plan on pursuing, a psychology degree can make you a more effective part of a working team. Request information from a school below or continue reading about psychology programs and career information in Indiana.
Psychology Education in Indiana
According to the American Psychological Association, a strong undergraduate program in general psychology includes several courses introducing students to the basics of psychology. Beginning theory, research and methodology courses help the learner develop a strong foundation in the field. Like most college degrees, you will have to complete general courses like science, math and literature to earn your bachelor's degree in psychology.
At the master's degree level, you will begin to develop a research focus through the completion of research and statistics courses and the completion of a thesis or capstone project. You may also begin to take more advanced courses in the general psychology curriculum in order to develop a deeper knowledge of theories such as behaviorism, abnormal psychology or cognitive psychology. Many programs in Indiana also require students to complete an internship, especially if the student hopes to eventually pursue licensure.
At the doctoral level, the goal for many students is to meet requirements for earning a license as a practicing general psychologist. Students may complete advanced clinical, research and diagnostic courses. They may also be asked to assist in teaching undergraduate or masters-level courses. Students may also complete intensive research as part of both a dissertation and department research projects. Finally, most students at this level complete supervised clinical internships or practicum.
License Requirements for Graduates
The Indiana Psychological Association oversees the licensure process for general psychologists in the state of Indiana. All candidates must complete a doctoral program from an accredited institution. During your program, a year of supervised clinical experience should have been completed. Once you earn your doctoral degree, an additional 1,600 hours of supervised clinical experience must be completed. The state of Indiana also requires licensure candidates to successfully pass the Indiana state jurisprudence examination and the Examination for Professional Practice in Psychology prior to earning a license to practice as a general psychologist.
Outlook for Psychology in Indiana
According to the Bureau of Labor Statistics, job openings for individuals with degrees in psychology are growing. For those with bachelor's degrees, careers can be pursued in the area of social science research. Employment of psychologists is expected to grow 12 percent between 2012 and 2022.
Those with bachelor's degrees may also find positions as substance abuse counselors, mental health counselors, or early intervention workers. Substance abuse counselors earned an average salary of $36,450 in Indiana, but Mental Health Counselors earned an average salary of $43,140 (BLS 2013).
Individuals with advanced degrees in psychology may find careers in the psychology field across multiple settings. Clinical, Counseling and School Psychologists earned an average of $68,410 annually in May 2013 according to the BLS. Those with doctoral degrees may also find positions as a professor or researcher at the university level, social science researcher for in a hospital setting, executive or manager in the business setting or an early intervention specialist for children with developmental disabilities.
Take some time to review the psychology schools in Indiana below. You can request information about the programs that interest you most by clicking on the program name. A school advisor will then reach out to you to answer any questions you may have.
{{ school.SchoolName }}
See more programs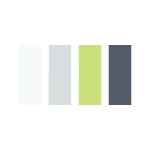 Additional Psychology Schools in Indiana